Serendipity Photography at the Reception!
At Serendipity Photography we believe that photographing your reception is a priority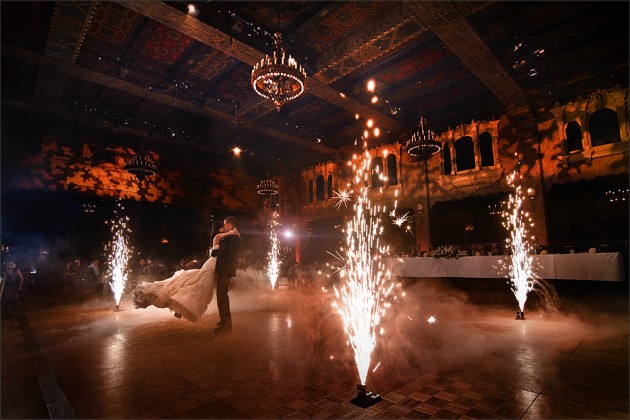 At Serendipity we like to think of your reception as the grand finale — icing on the cake! Ending the day of celebration, the reception is a wonderful opportunity to relax, let your hair down and enjoy the company of all your friends and family (and your new husband of course!) After such a long planning process the reception is the time to let all your months of worrying melt away and just have fun.
Your reception is very important — and so is your reception photography!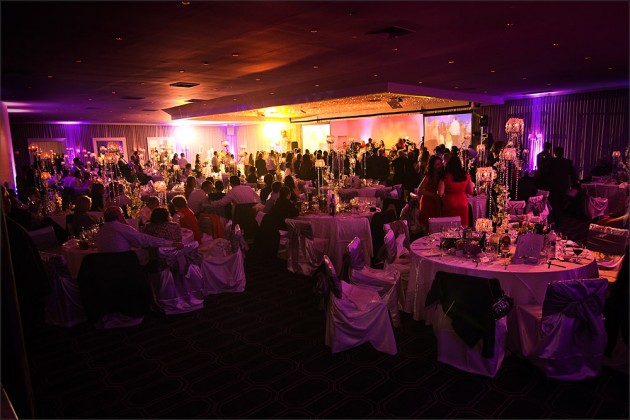 At Serendipity the reception is one of our favourite times to photograph. Seeing everyone enjoy themselves, eating, dancing, entertaining and chatting, it's a great part of the day to get some light, fun photos while everyone enjoys themselves after a big day. Serendipity Photography appreciate that whilst each wedding reception has its own unique atmosphere, theme, scale, and location, there are certain traditions such as the first dance, speeches, bride and groom's toast and the cutting of the cake, which remain important components of most receptions today.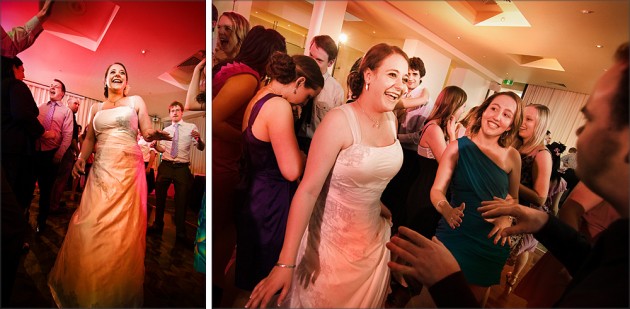 These special moments often get lost, as few wedding photographers attend the reception. Serendipity, however, adores photographing receptions and believes that it is the perfect time to witness all the worries fade away. It's during your reception that some of the most heartfelt moments occur, when you thank your parents or look into each others eyes during the Bridal Waltz. And don't forget the Best Man's speech! Serendipity will be there to catch those unforgettable expressions as you are gently toasted or fiercely roasted by those who love you the most and know you the best!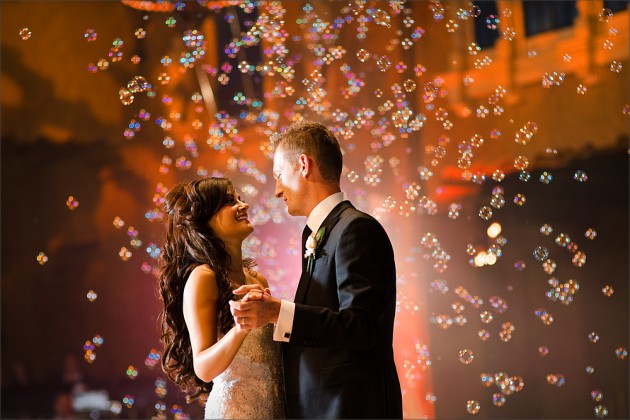 You spent months planning and crafting your special event –your reception is worth a prominent place in your album
The effort that goes into preparing a reception is immeasurable. So much time and energy is spent deciding on the venue, table settings, lighting, style and food that we, at Serendipity Photography, believe that it's vital to photograph this special part of your big day. The reception is one of the most significant parts of the wedding day, so to ensure you remember every moment Serendipity photographs you and your guests enjoying the party. Wedding albums often focus solely on the couple, parents and bridal party. Instead we, at Serendipity believe that it is of great value to photograph as many of your loving guests as we can, compiling the fun photos into a neat and effective paparazzi page for your album. The reception paparazzi is one of Serendipity Photography's most enduring and loved album features — allowing a wonderful smörgåsbord of table details, the entrances, family, guests and special moments. It is great to be able to relive the events of the night and recall so many times of happiness.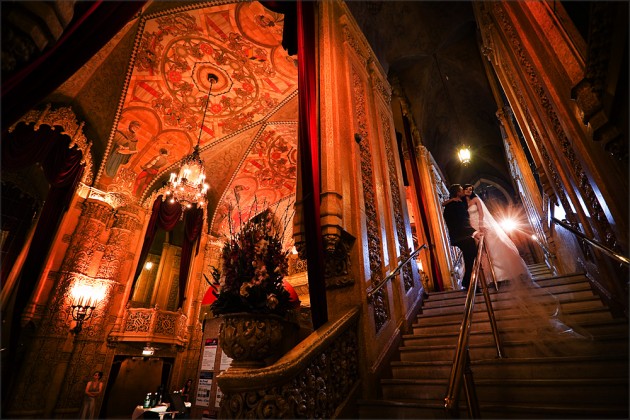 A special plug! Visit our new wedding jokes page for a tour of some of our favourite jokes and quote websites.
Here are some of the best reasons to have Serendipity at your reception!
Great Shots!
Some of the best wedding photographs are taken at the reception. You and your guests enjoying each others company make for a relaxed and fun set of images. The reception has a unique and vibrant party atmosphere. It's an energetic, colourful and merry time of day and the perfect time to create images of you and your loved ones letting your hair down. We, at Serendipity, adore photographing receptions and our photographs never fail to be a hit with the bride and groom
Treasured memories
Serendipity Photography has a long and rich history of shooting receptions, with brilliant rapport. Our reception images are much loved by Serendipity Brides and Grooms, as well as being cherished by the family. This is a collection of important memories and the significance of these photographs will increase as time goes by. Imagine showing your new wedding album to your friends and relatives, and the joy on their faces as they see themselves smiling out of the pages. Families and guests truly appreciate seeing their presence in your album — it gives them a sense of happiness to know how much they mean to you.
Great reception lighting
Due to our years of experience in photographing receptions, we at Serendipity Photography have a finely tuned eye. We understand the complex elements of photographing light, colour and movement, meaning that you are guaranteed to get photographs of your reception that you will cherish because they recreate the feelings of the night. Our skilled photographers have the ability to mix ambient light and flash to full potential to ensure that each and every shot is lit to both capture action, through flash, but also enhancing the mood and feelings of your occasion through retaining the colours and shape of the ambient light. At Serendipity Photography, we can capture the unique atmosphere of your night for you to keep in your album for years to come.

We invite you to explore of our ideas in our page on reception lighting.
Remote Flash.
At Serendipity Photography we love the action stopping power of flash, but who wants that sharp stark "too white" look that comes from front flash only. Professional studio lighting describes the shape and texture of the subject whether it be a classic still life or product shot, or people at work. At Serendipity Photography we bring over twenty years and the experience of shooting nearly 2500 receptions to your day. A strong part of of our philosophy  is working hard to bring the best possible type of lighting to recreate the mood and colour of your night. This usually a mix of stronger side or back light to outline the action and create shape and volume, with an appropriate amount of front light to image your emotions and expressions. In short we often use quite a number of remote flashes, often with gels.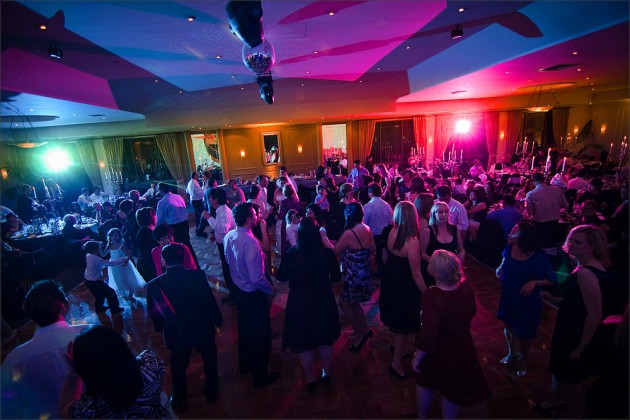 Colour and Atmosphere.
What colour was your night! We are emotional creatures, much influenced by the colour and qualities of the ambient light, whether it be the warmth of candles, the sparkles of chandeliers, or the vibrant colours from party light. If you are lucky enough to have employed a professional lighting firm for a truly spectacular look, rest assured at Serendipity we have the skills to enhance the vibrancy of light you have created, rather than blast it away with basic frontal flash. In addition we often use coloured gels ourselves for even more impact, varying the look not only on the night but also through our extensive in house post production techniques.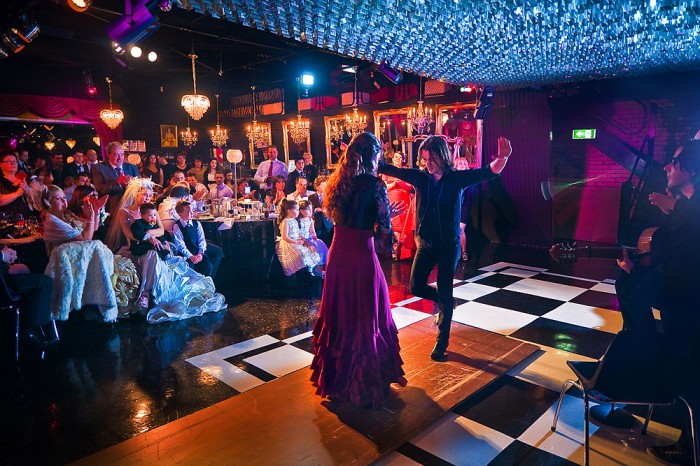 Romance
Nearly always at Serendipity we can organise to shoot your first dance either as part of the package or with a moderate amount of extra cost. This is your first dance as husband and wife and we, at Serendipity Photography, believe that you will look back on the images of this courtship with joy in years to come. It is important to get the best photos of your dance as possible, so that you may share these special moments in your album. The first dance has a rich and beautiful history, with couples beginning their life together with a waltz, or the like, for centuries past. At Serendipity we use our skills and years of experience to guarantee you images of your first dance that will take you back to the night itself, letting the romantic atmosphere of your night shine through.

We invite you to browse more of our pages on the reception theme on Serendipity Photography blog.
Serendipity on Wedding Receptions
The Wedding Day — the Reception
Wedding Speeches — Advice for Grooms