Five tips for a cbd wedding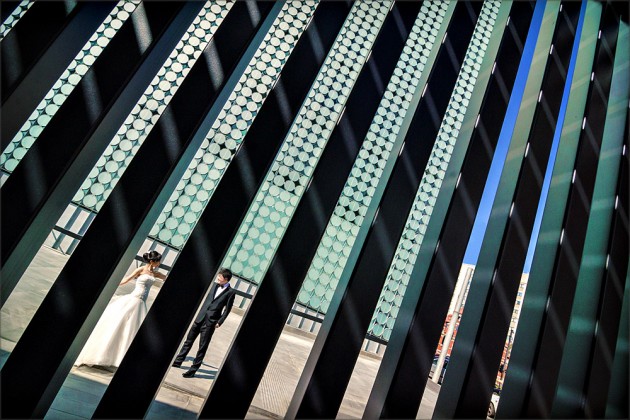 Some couples run far away to find peace and tranquility, whereas others love buzz and energy of the inner city.

If this is you then you might desire to spend your whole day in the city, or may just want to pop in for some location shoots. Regardless, Serendipity has some tips and tricks for you.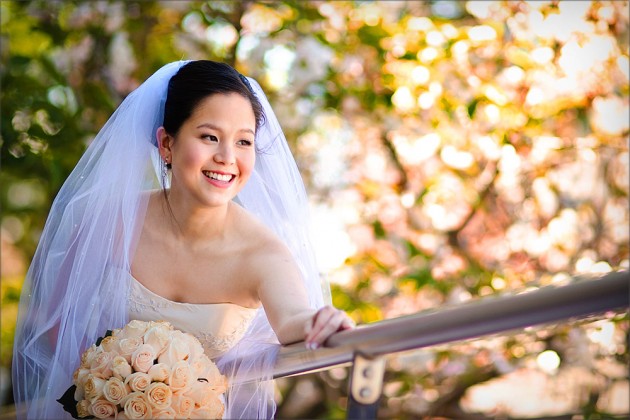 1. Indulge in abundant modern and heritage locations
Melbourne features some fine examples of late 1800s architecture. The Paris or East end of Collins Street has chic shop fronts from this time — it has always been a centre of fashion (as well as banks and dental clinics)!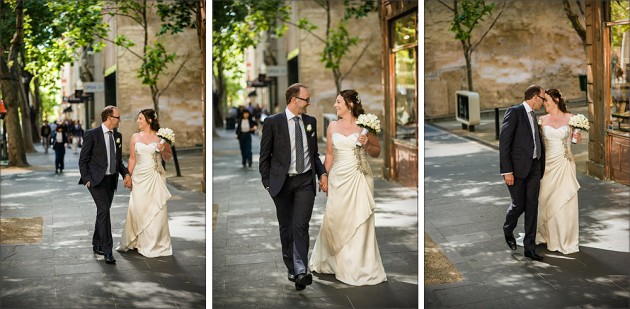 There is almost nothing better than the glass windows and skyscrapers of the city  for those who want something contemporary.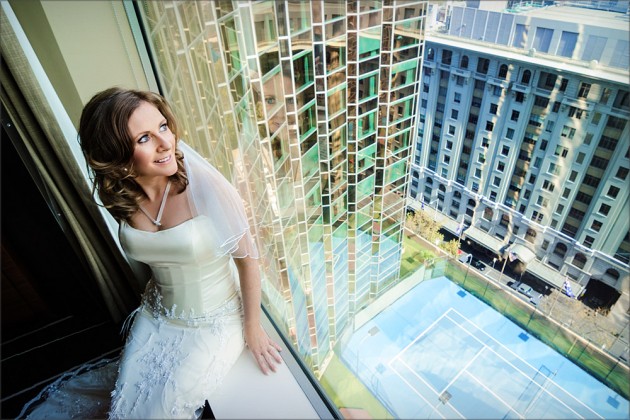 Sometimes you discover something special about a location on the day. Look at how the rain and decorated window for the current exhibit made this shot of Melbourne Museum breathtakingly unique.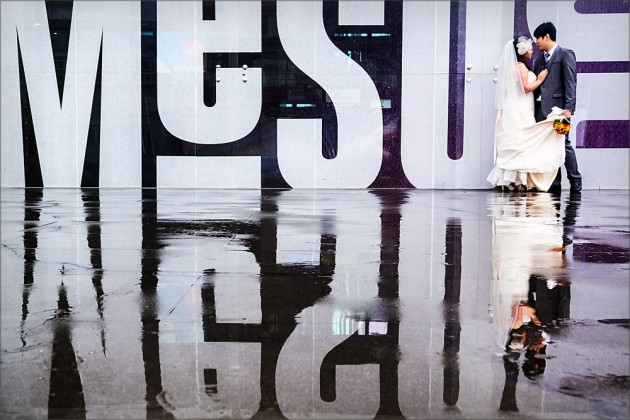 Grand hotels remind us of yesteryear from both the inside and outside.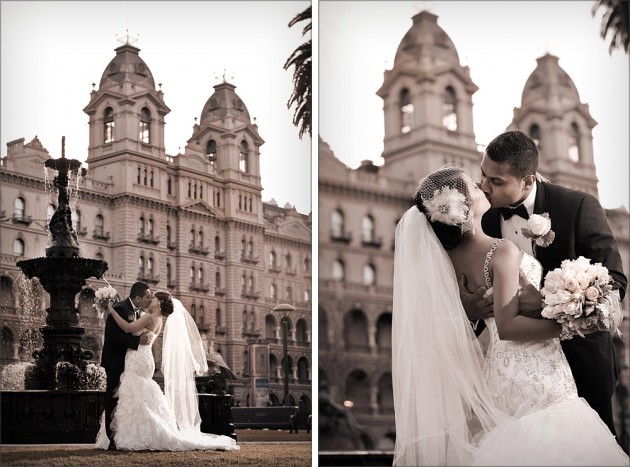 There is Parliament House, with its fine stone work and Grecian columns. Charles Jardine Don, 19th century Stonemason and MP, used to attend Parliamentary sessions in the day and help with building in the evenings.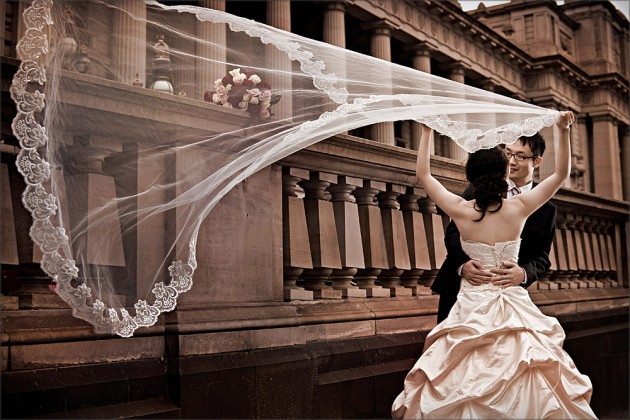 Royal Arcade and Block Arcade sit shyly between city streets, boasting rich colours and a Christmas feel.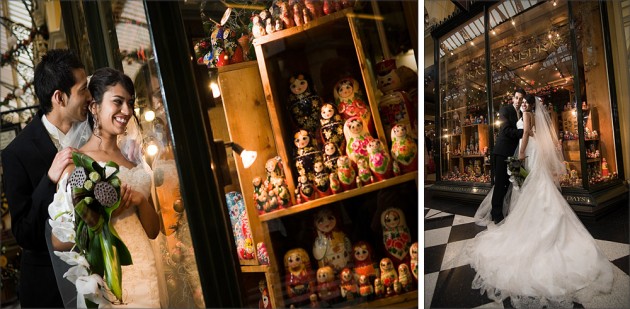 And then there is the modern art to pose with.

Which naturally leads us to the many buildings of RMIT.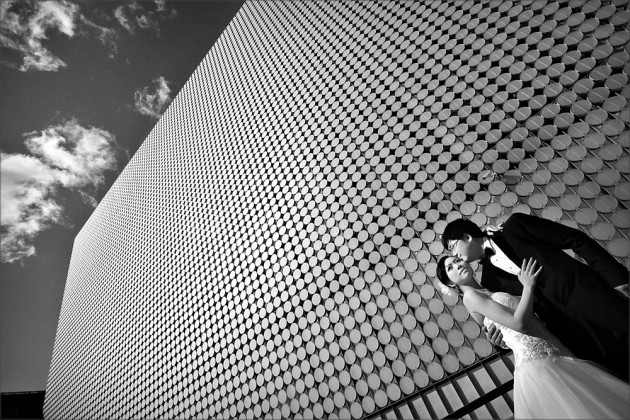 The city is a mix of new and old. Why not style your album in the same way?

2. Choose an inner city park
Parks add a relaxing, green element to your album (and your day)! There are plenty around the city. Treasury Gardens are only a short walk from Collins Street and Parliament.
Towards the South lies the Botanic Gardens, which has striking iron lace gates.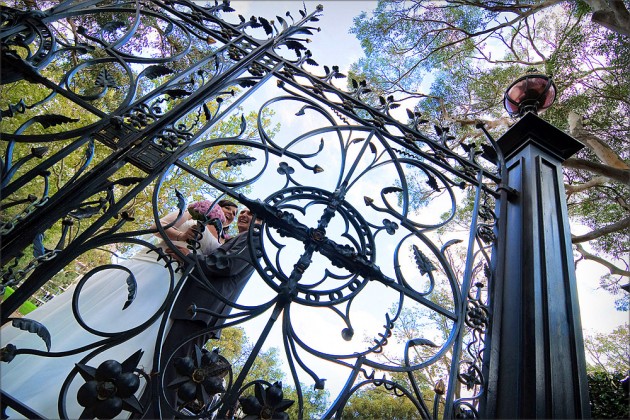 Or you could to Carlton Gardens to get a shot of the Exhibition Building sitting behind you.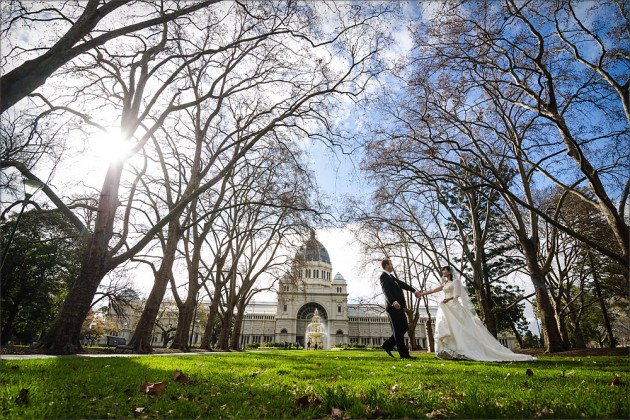 It also has fabulous water fountains.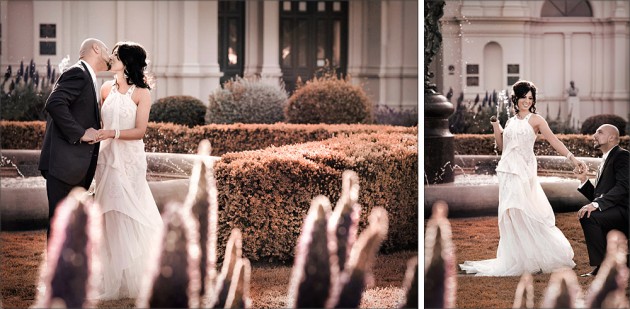 The vines of the Victoria Barracks are interesting in all seasons. Make sure to plan ahead and talk to us about a permit if you want to use this inner city piece of greenery.
3. Consider Nearby Suburbs

We urge aficionados of modern architecture to consider the metal spider trails of Webb Bridge in Docklands.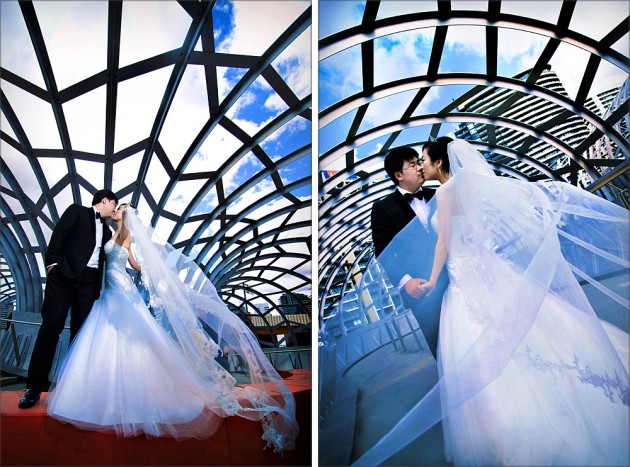 Nearby South Melbourne Town Hall provides a variety of heritage backdrops and suits a wedding party of any size. Its large Grecian columns add a touch of majesty to the album.

4. Work with the cityscape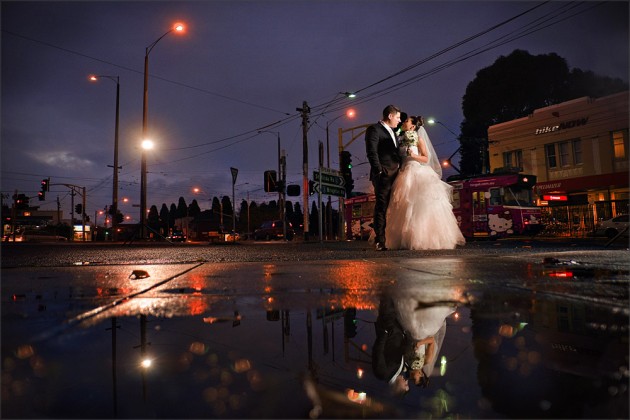 There's nothing more iconic to Melbourne than a tram. Why not get a couple of shots if one comes rumbling by?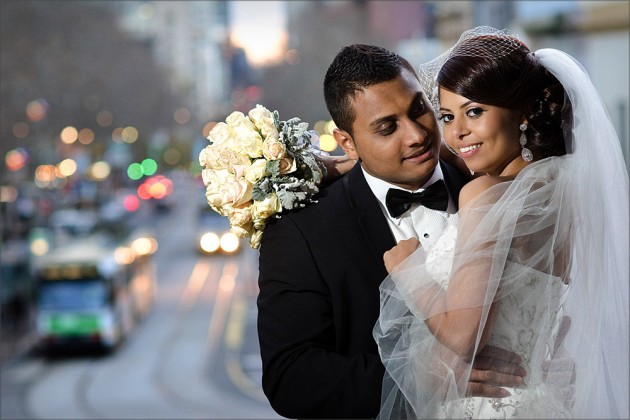 Contemporary photography often contrasts high fashion with locations that range from everyday to downright gritty (think models posing against New York rubbish bins) to surreal and modern.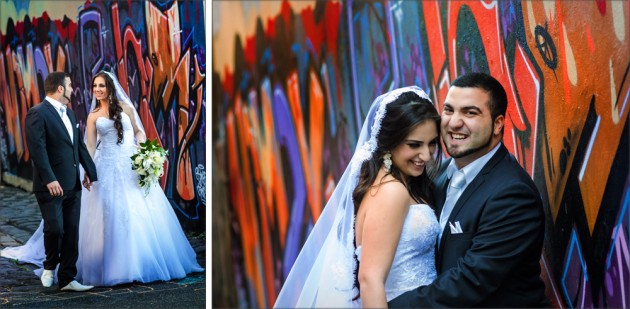 The city is bustling with these spots — not to mention advertising, for you to pose against.
Advertising works so well as it is a slightly unexpected backdrop, but upon viewing it becomes clear that it captures something about modern life we usually do not pay much attention to.

5. Take a veil
This is a bit cheeky on our part, as we recommend every bride bring veil, however there's no better place to do it than an accidental wind tunnel!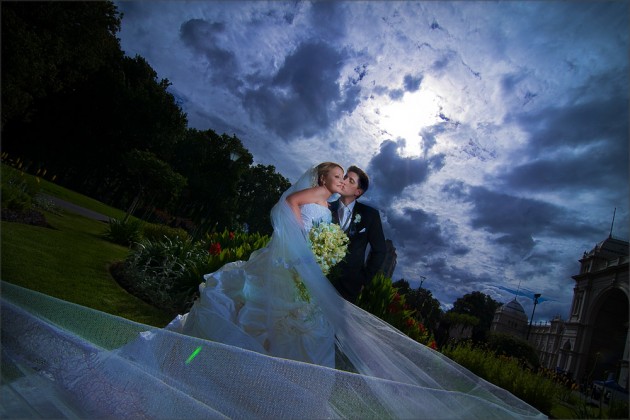 You can have your long veil draped across the floor, à la Queen Elizabeth.
Or let your veil soar in the wind for a very modern glamour.