A Castle Ceremony with Melissa and Darrell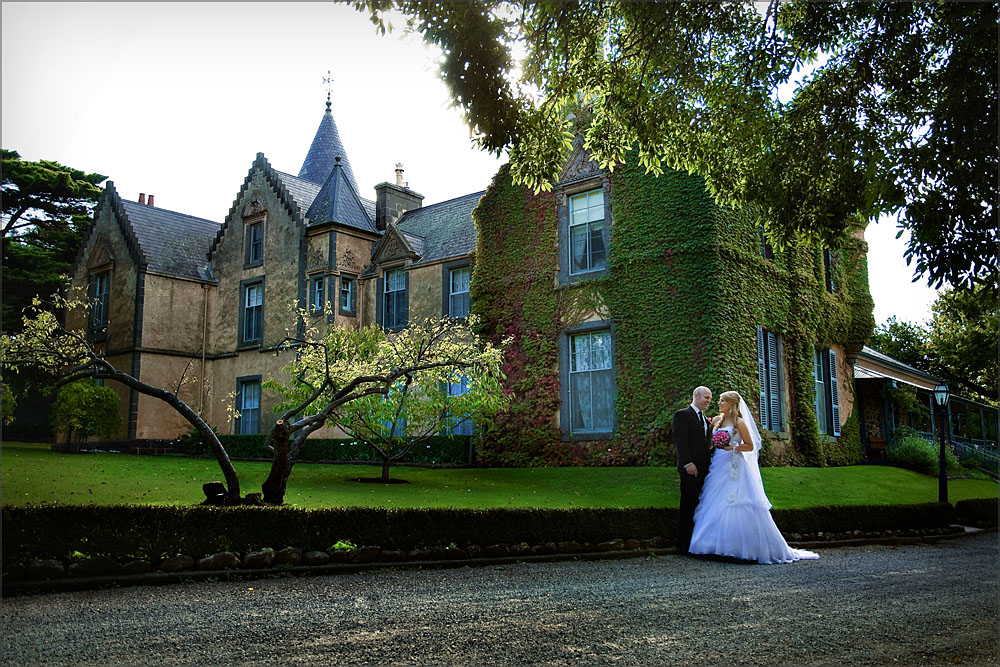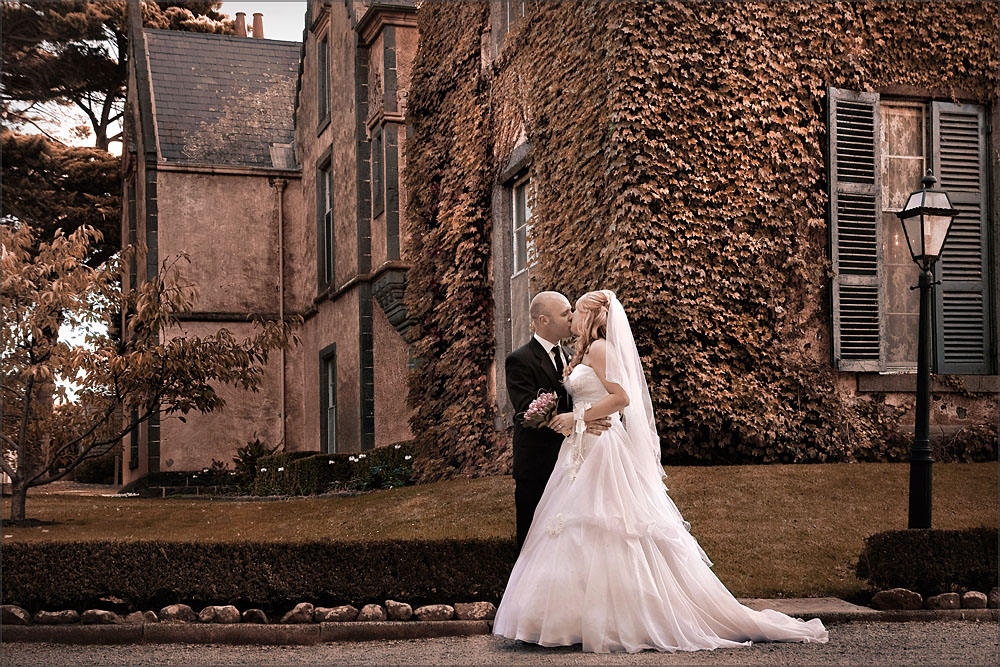 Overnewton Castle in Keilor was built in 1850 as a Scottish Baronial castle in the Victorian Tudor style. Situated just on the outskirts of Greater Melbourne, it offers a magical surrounding for a beautiful ceremony which Serendipity greatly appreciates. We really like the beautiful patches of light, through the soft foliage that framed the ceremony, offering a striking contrast with Melissa and bridesmaids' pink bouquets.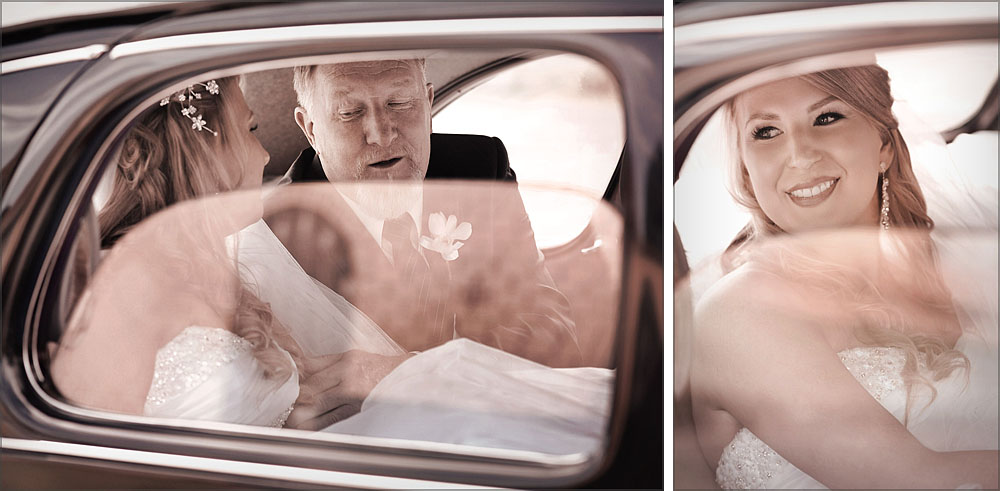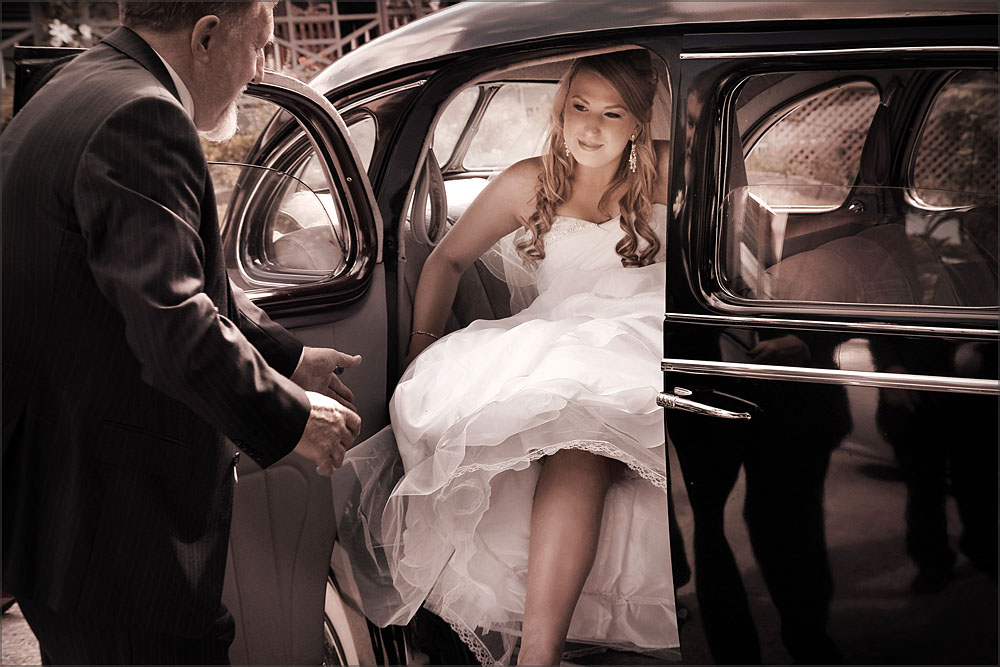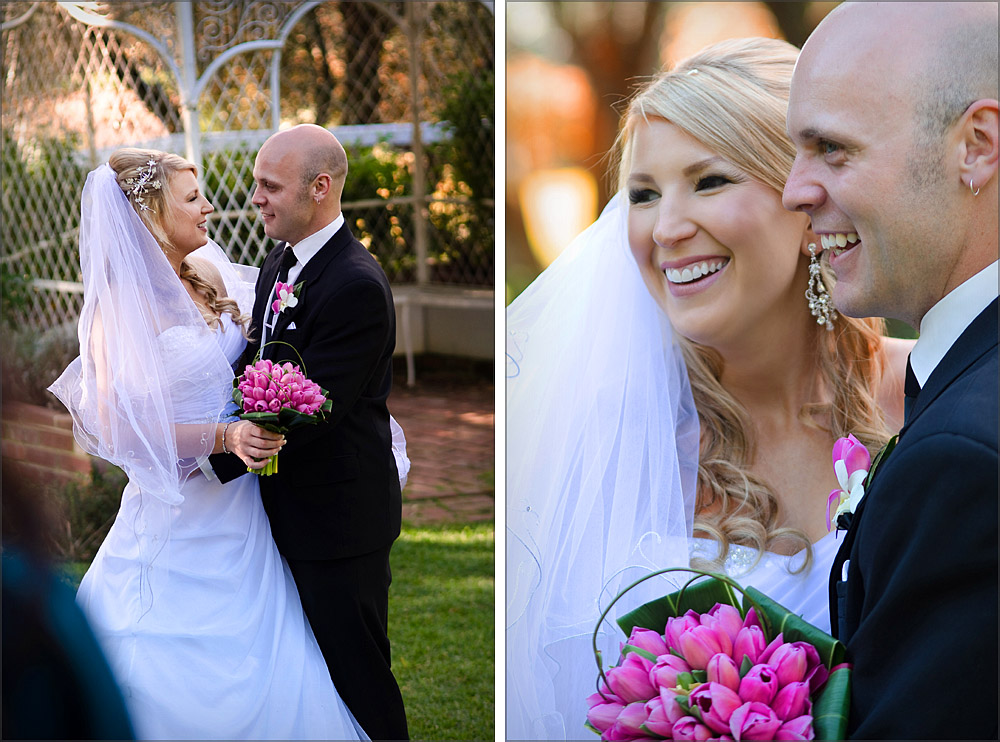 Melissa and Darrell's ceremony was heartfelt and personal, including exchange of rings and blending of sand.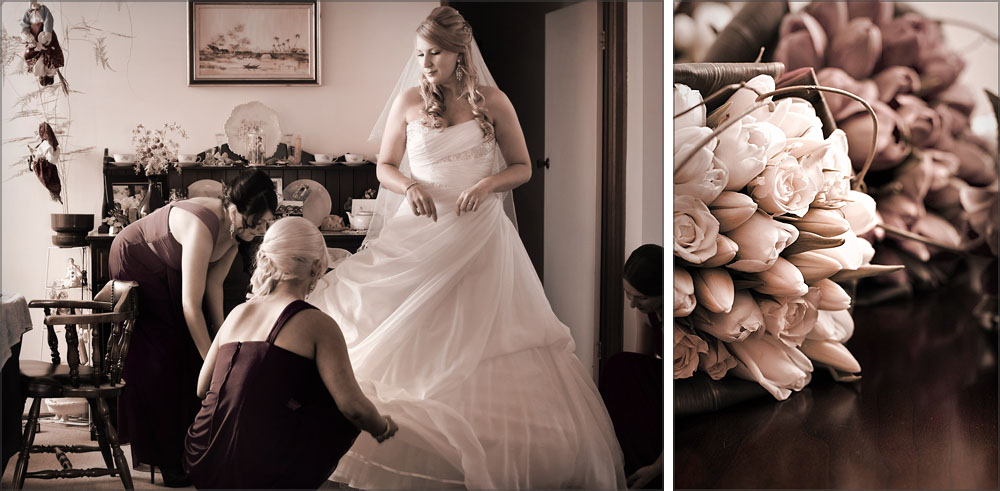 The theme of the wedding classic and elegant, but with an edge from the brighter splashes of colour from bouquets and shoes. Particularly notable are the strong pinks from the bouquets and bridesmaids' dresses.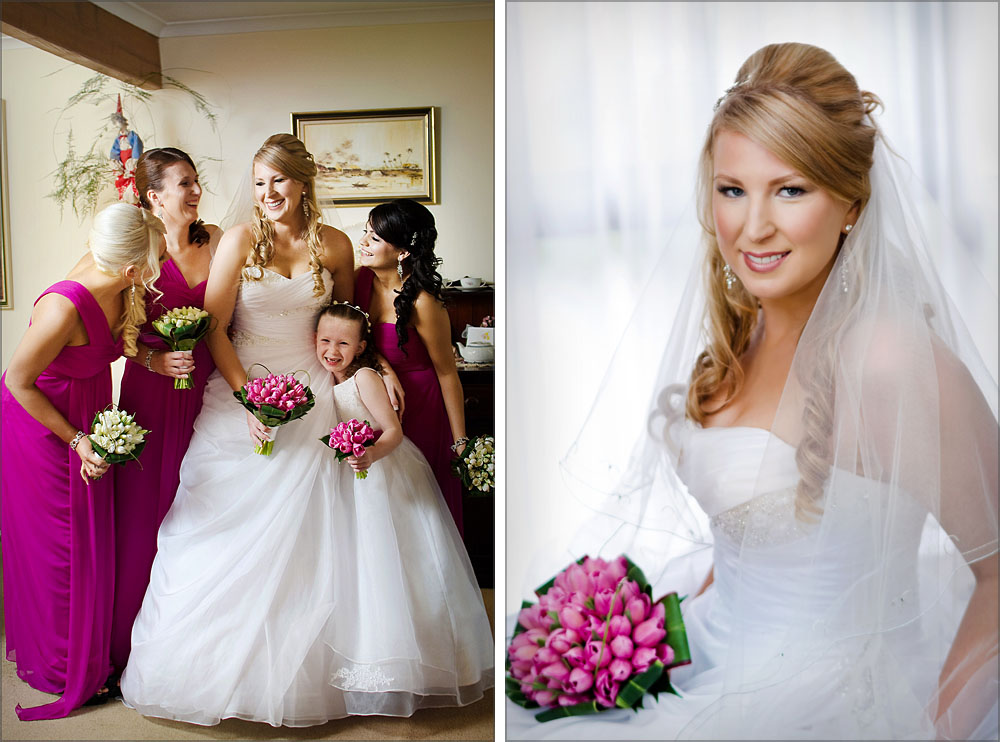 The wrought iron gazebo provides an enchantingly romantic setting amid the picturesque and historic gardens surrounding Overnewton garden.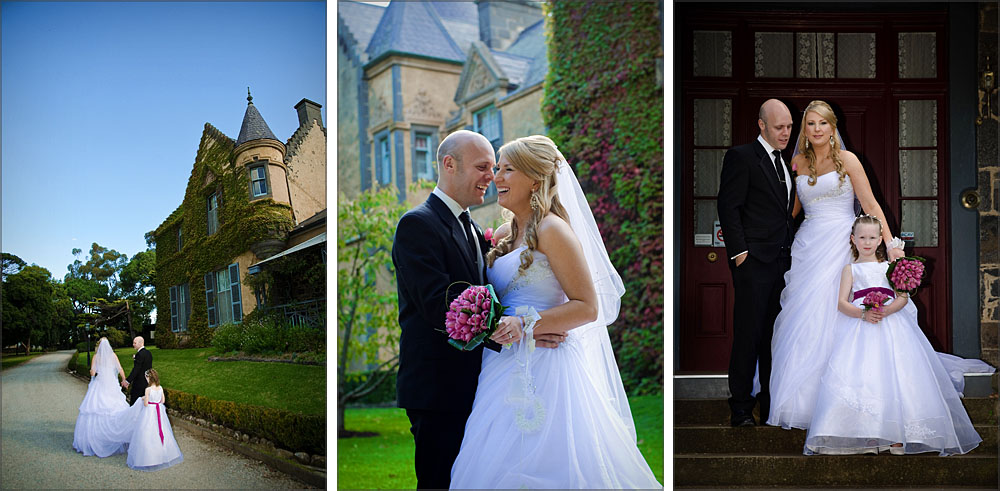 Melissa and Darrell chose the versatile surroundings of the South Melbourne Town Hall for their wedding location photography. The south façade, with a simplified renaissance style, especially provides a flexible background with raking light casting soft shadows.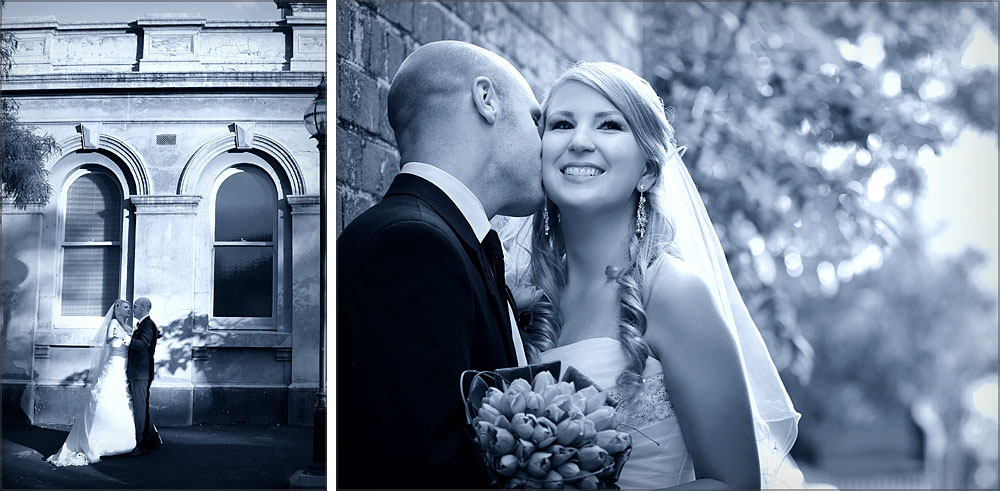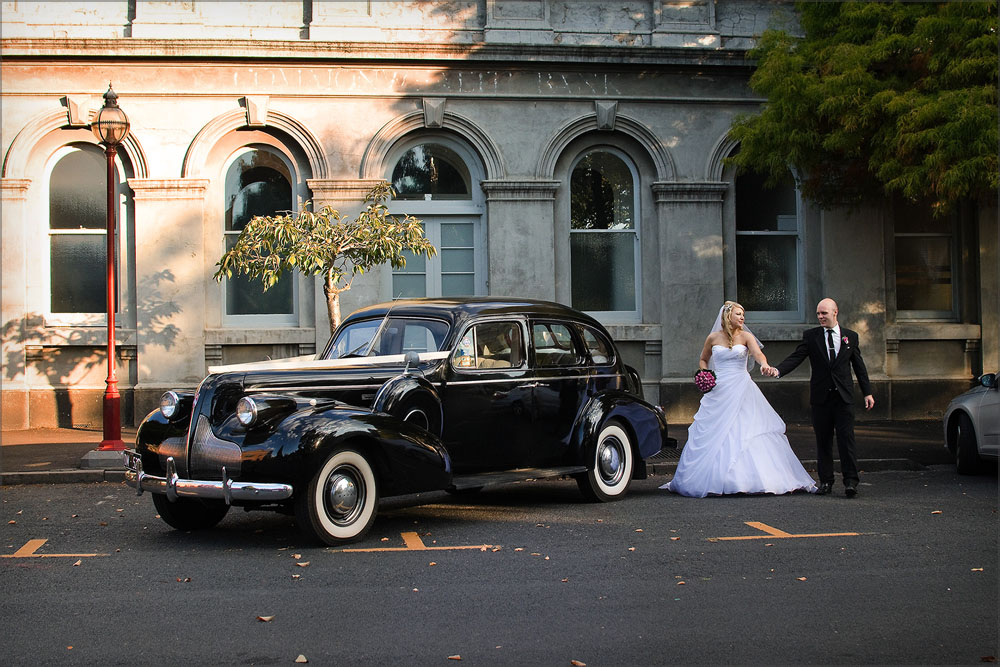 The South Melbourne Town Hall provides a perfect background for a classic car.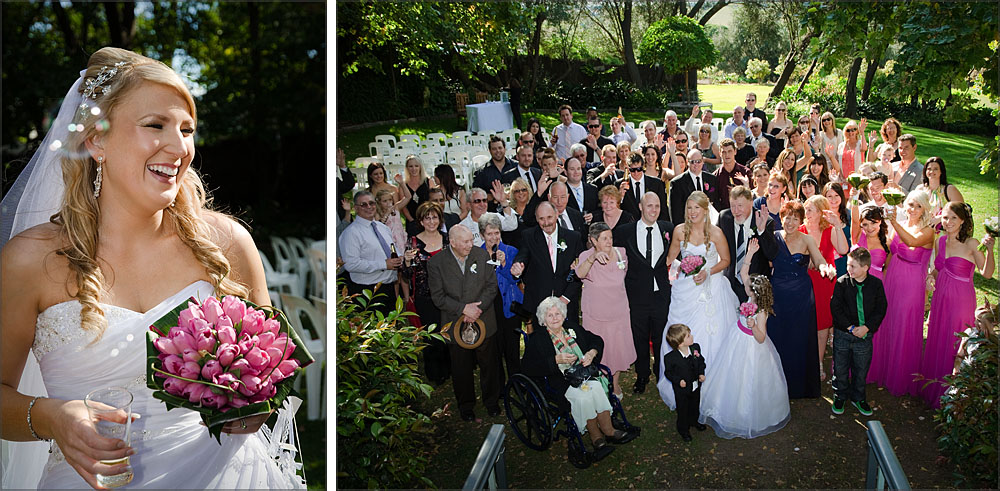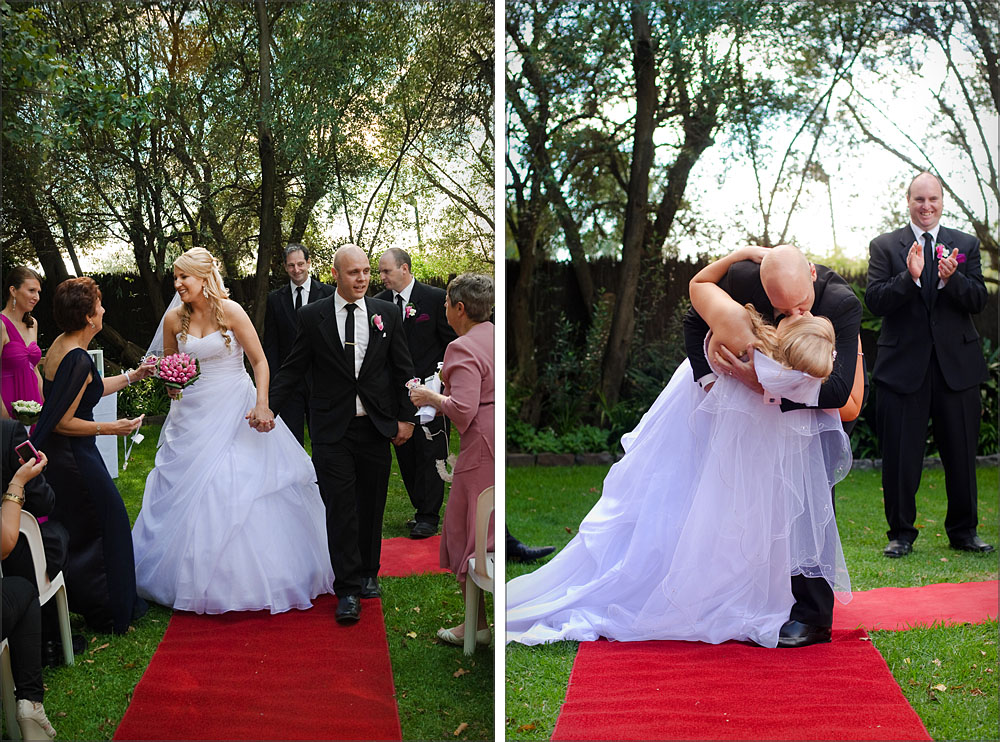 Not to be missed at the Red Scooter is the red scooter itself, in front of the strongly striped awning. Darrell and Melissa chose this much-loved eclectic modern venue, providing a complete change of pace in their wedding day.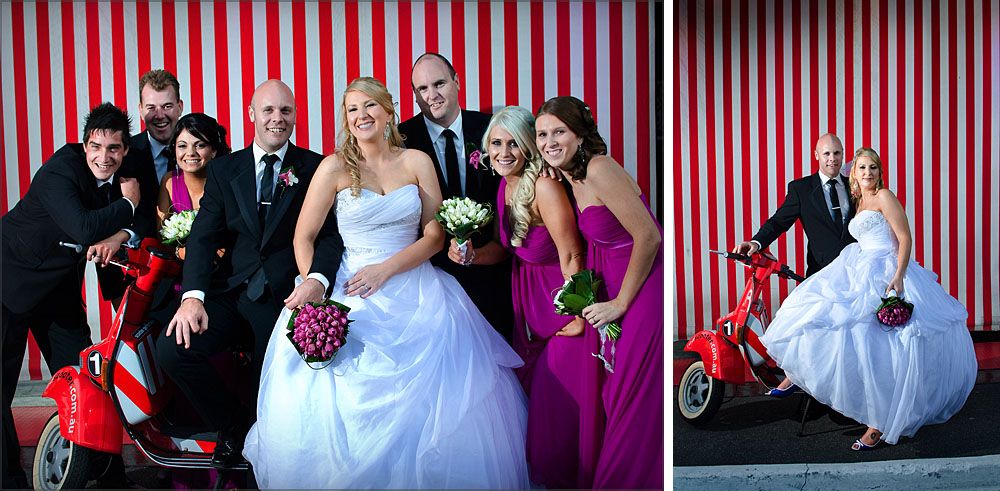 The Red Scooter is known for its fabulous lighting and wonderful décor, from the gilded chandeliers to to the amazing over-sized chair. Style and drama, what can we say!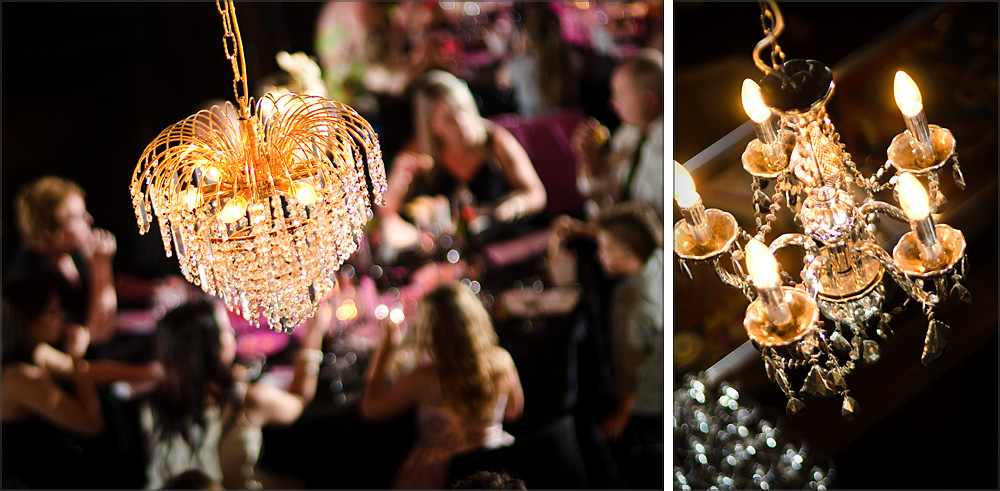 We have always enjoyed  photography at the Red Scooter for its unique styling and powerful contemporary ambience.