Maggie, Johnny and a contemporary Melbourne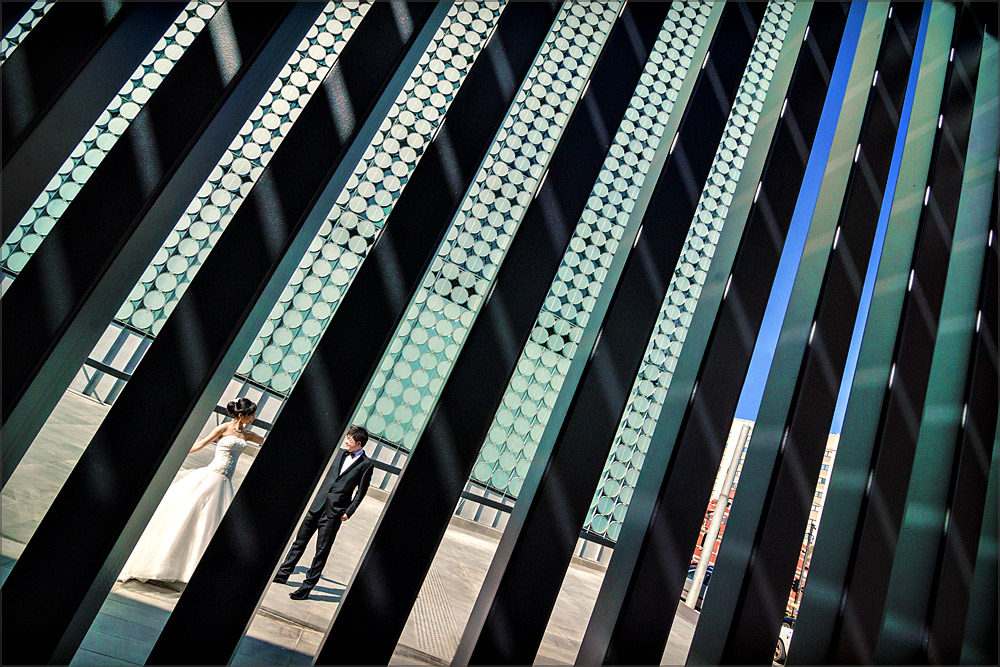 Maggie and Johnny's wedding was one inspired by Melbourne, by both its significant history and its cutting-edge contemporaneity. Serendipity really enjoyed the photography at RMIT, with its legacy as a world renowned leader in architecture giving us this stunning imagery, featuring of course, Maggie and Johnny.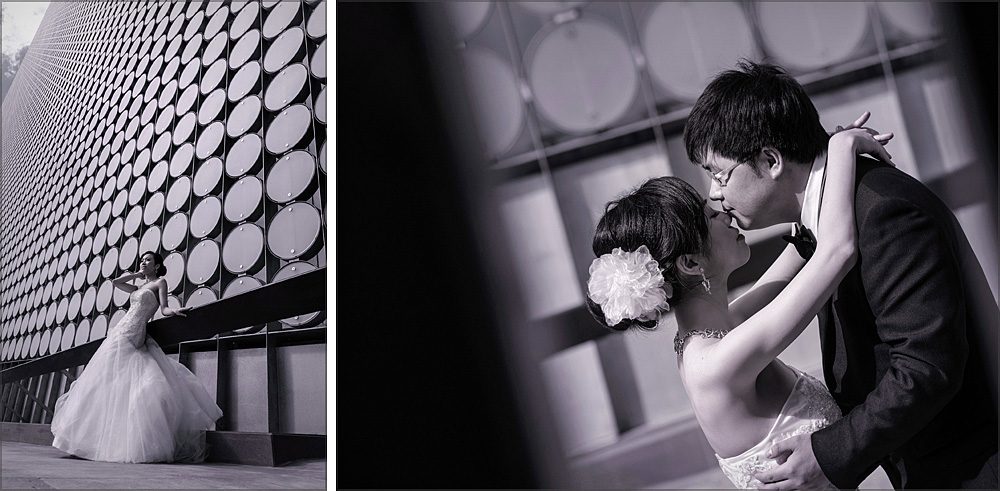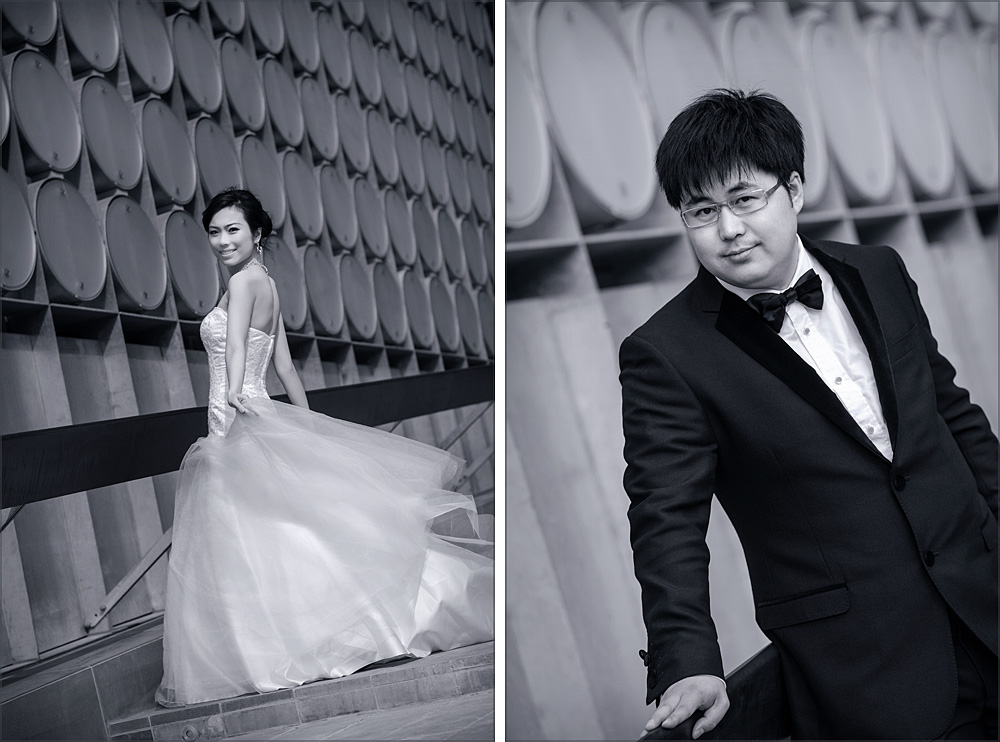 Webb Bridge is another very edgy Melbourne location, both contemporary and referential to our history. Maggie and Johnny really appreciated the Fishhook café, conveniently located at Webb bridge. Crossing 110m of Yarra River, Webb Bridge spans between the Southbank Promenade and the Dockalnds, with its striking architecture emerging from its sharp contrast and organic curves.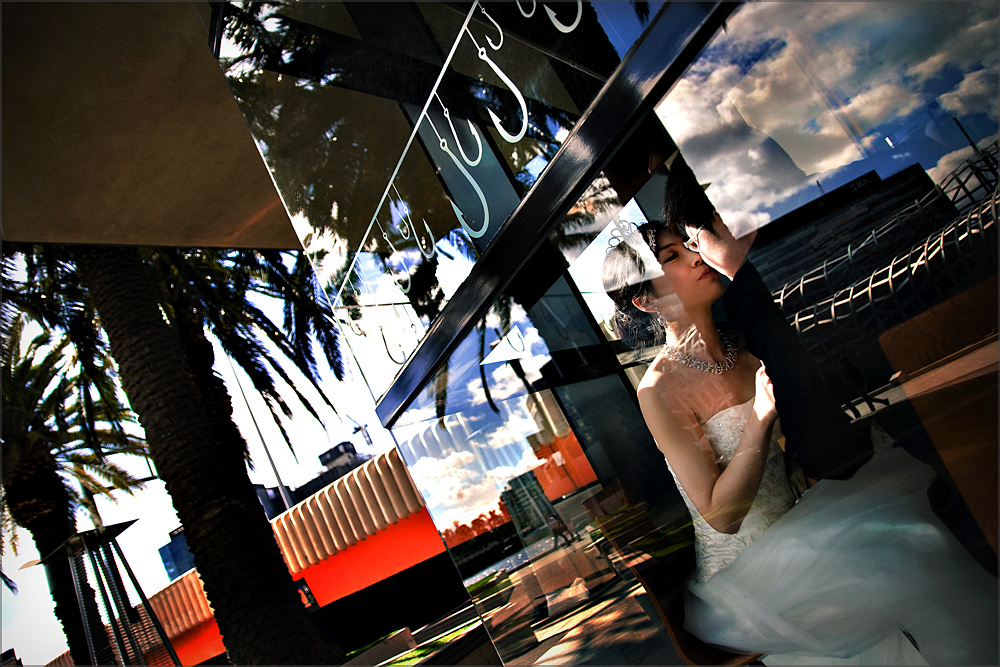 Their photography had a good mixture of traditional elegance and contemporary style, from the location photography at RMIT's post-modern architecture to the classical elegance of Butleigh Wootton.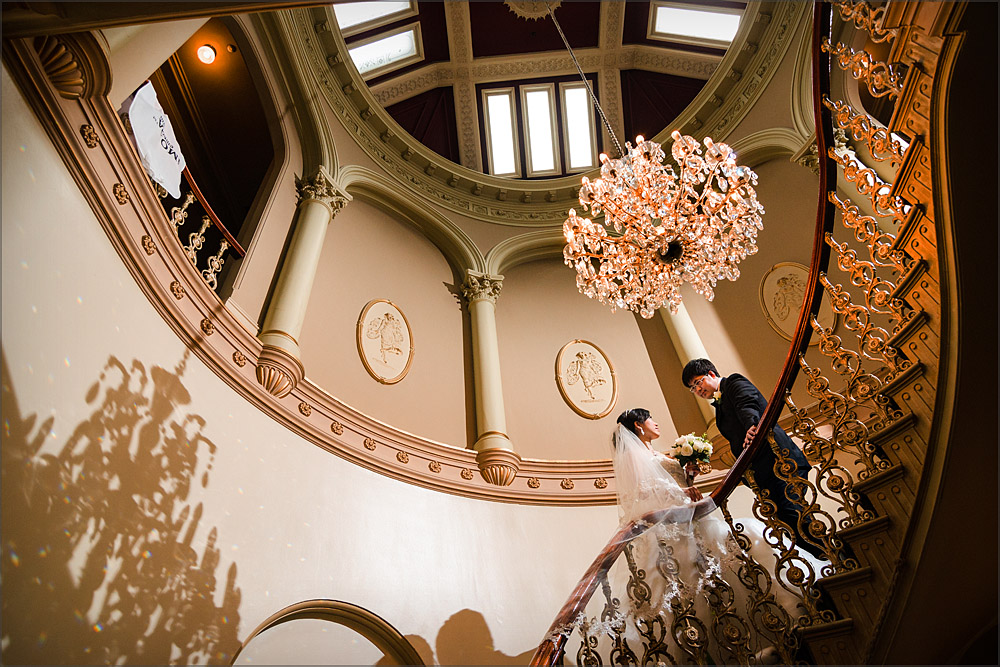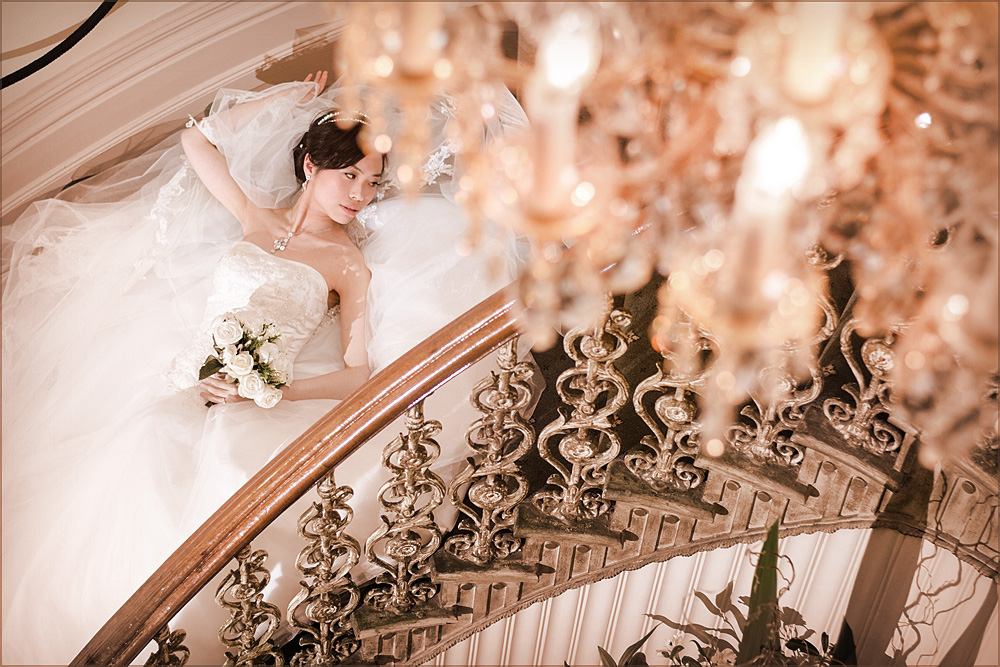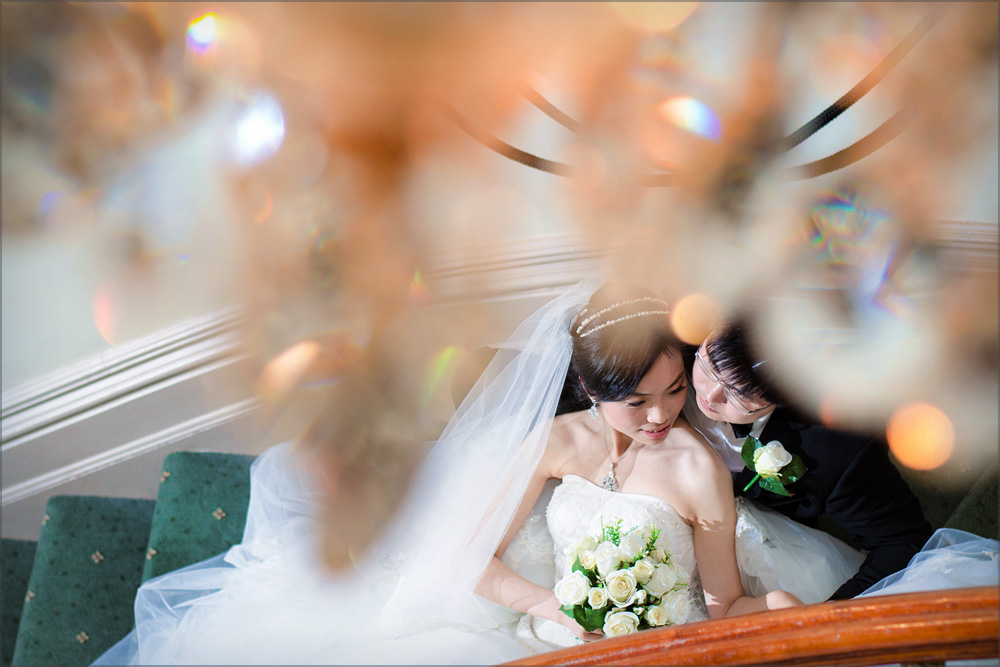 Maggie and Johnny had a preshoot at Serendipity's favourite location: Butleigh Wootton. The Victorian mansion had all the fittings — the "best staircase in Melbourne", beautiful chandeliers, lush gardens — to make Maggie feel like the princess for the day. It is really every girl's dream location, especially for the classical romance Maggie and Johnny were after. The preshoot was useful for their ceremony overseas, back at home, since it provided the photography that captured and transported a sense of Melbourne, so important for Maggie and Johnny.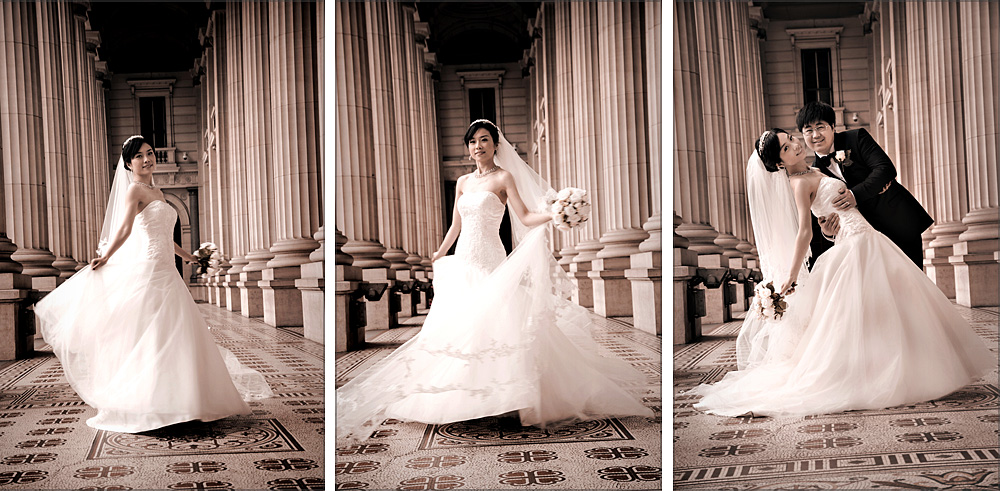 Their wedding was an intimate Treasury wedding, with the gracious charm of the Treasury buildings. Serendipity really appreciated Maggie's beautiful gown, reminiscent of a royal ceremony, and its veiling with a richly figured piping.