Martha and Abhikesh, A uniquely Melbourne Coptic Orthodox wedding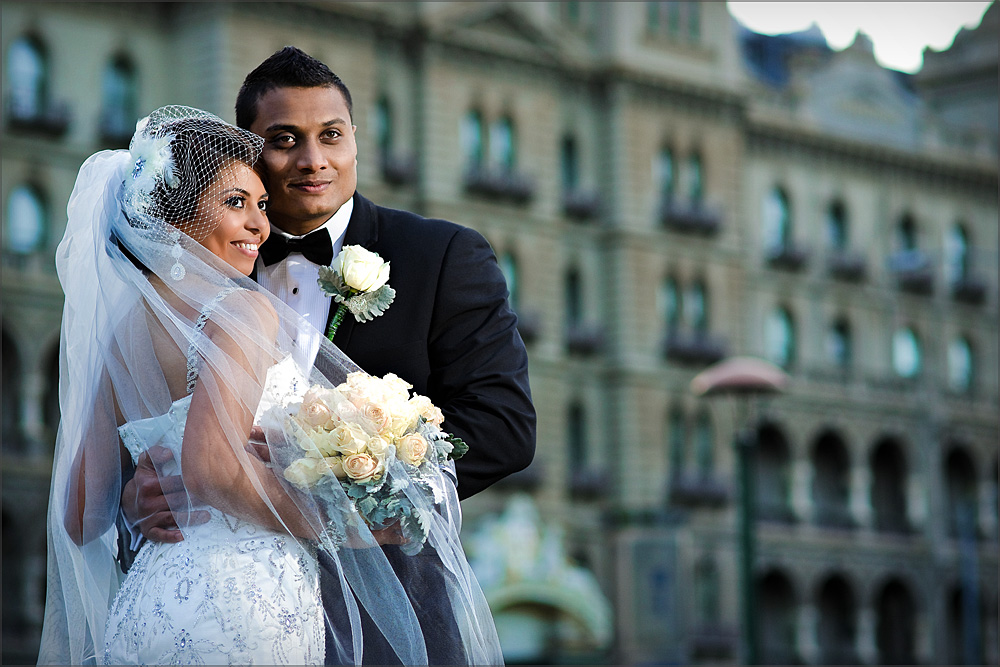 Serendipity had the pleasure of being the photographers on Martha and Abhikesh's wonderful wedding day. The celebration was Coptic Orthodox, with plenty of time for some location shots around Melbourne, the results with which we were very pleased. Their wedding shoots moved through beautiful Spring Street architecture, including the Hotel Windsor, Parliament House and Princess' Theatre, to the stoic Victoria Barracks, with their ceremony at the St. Mina and St. Marina Coptic Orthodox church in Hallam, giving Serendipity a chance to work with its grand Coptic curves and understated but strong designs.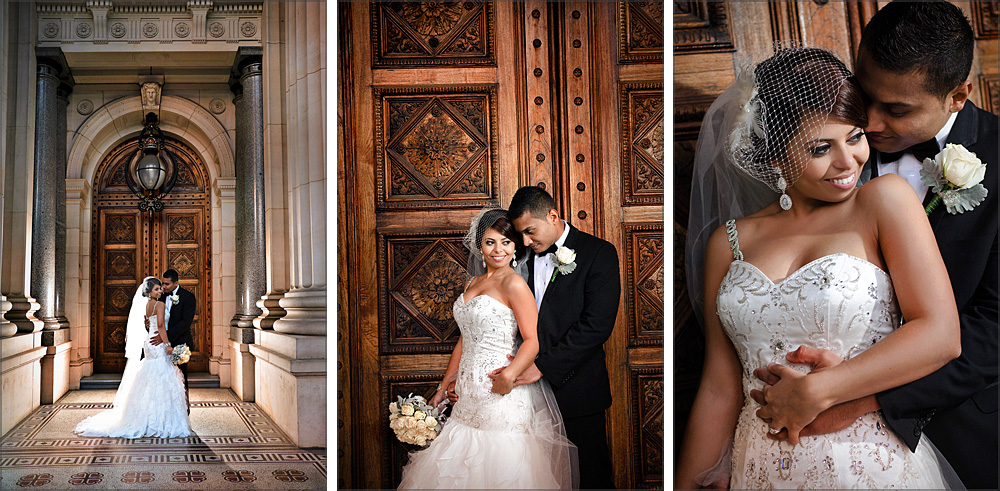 These photos were taken inside the beautiful Roman Revival Parliament House. The detailed wooden panelling on the heavy doors give our couple a wonderful sense of gravity.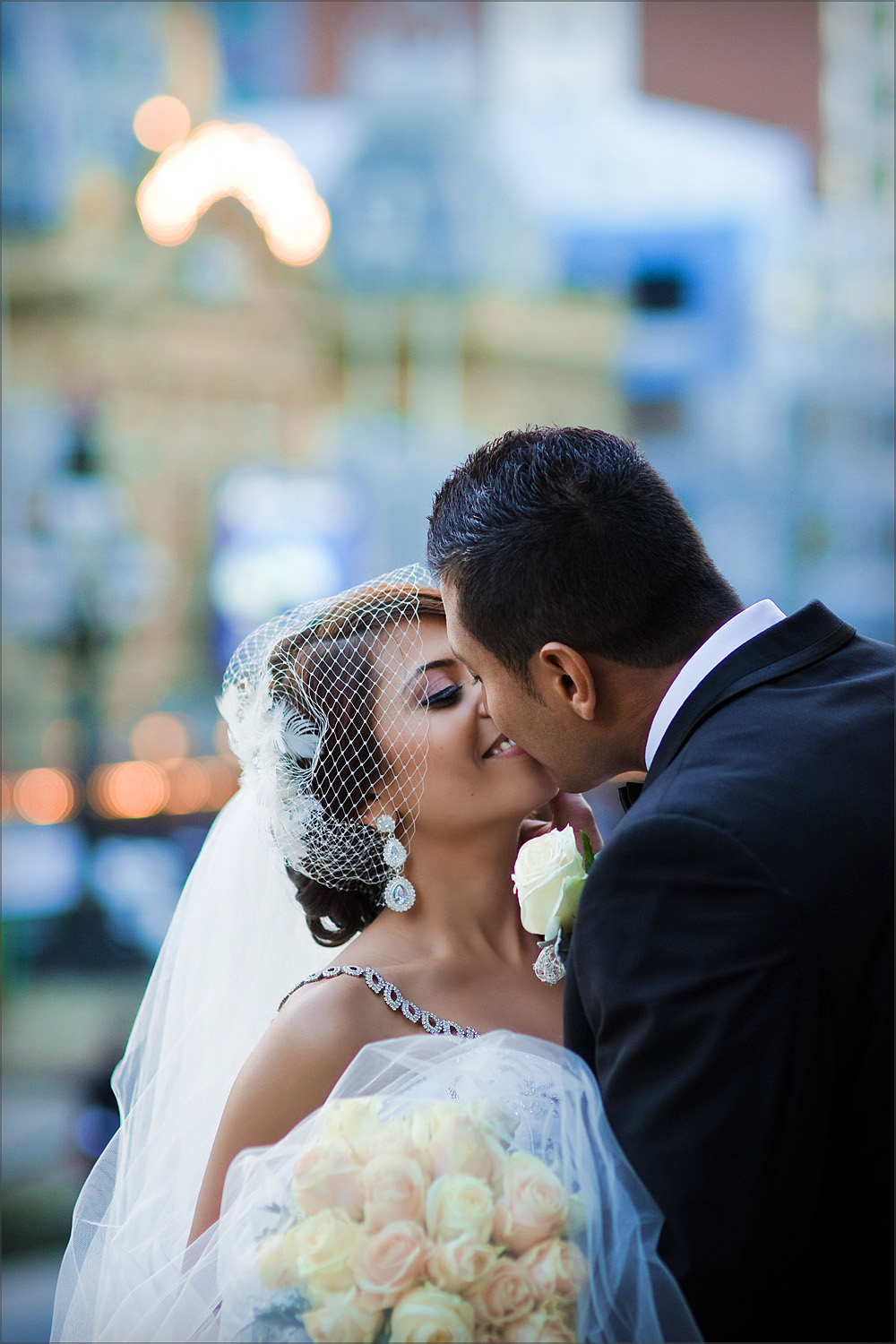 The bluestone Victoria Barracks has a rich and unique significance in Melbourne's history.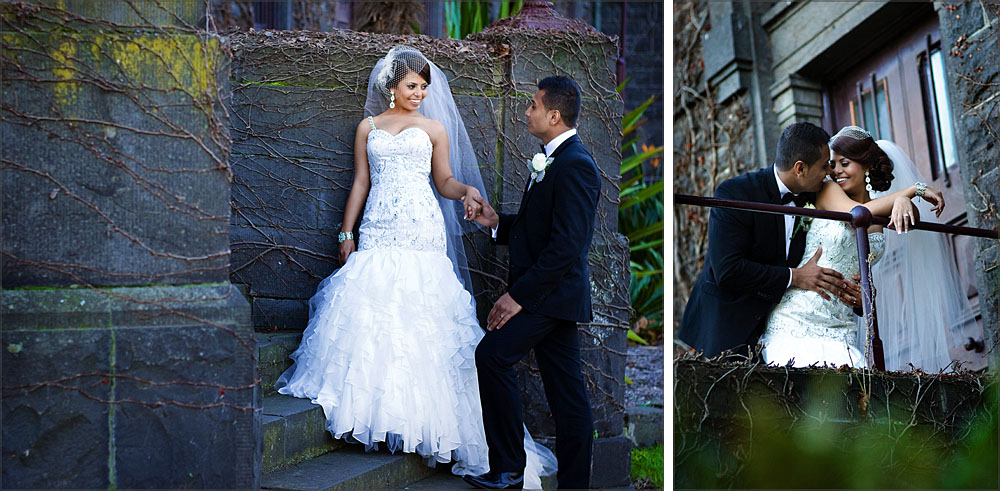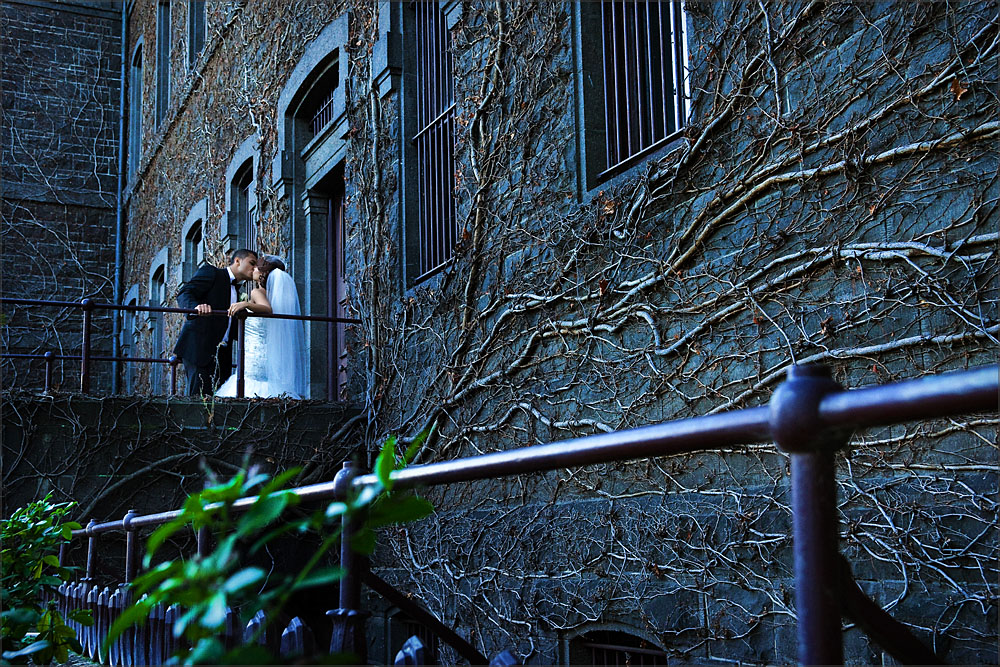 The bluestone of the barracks walls are covered with sprawling ivy branches, seen at this time without any heavy bush. The enchanting scenery here gives us a chance to play with cool blues and autumnal reds, resulting in some lovely photographs with the couple.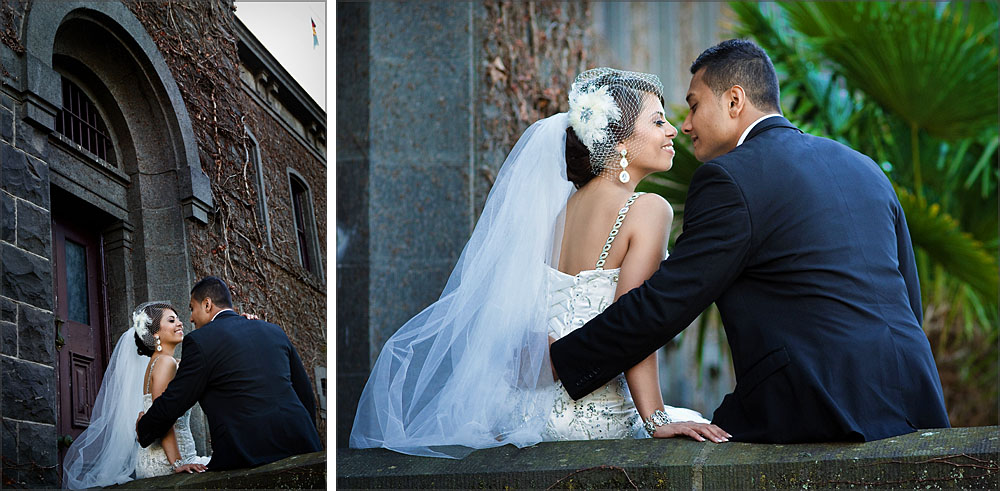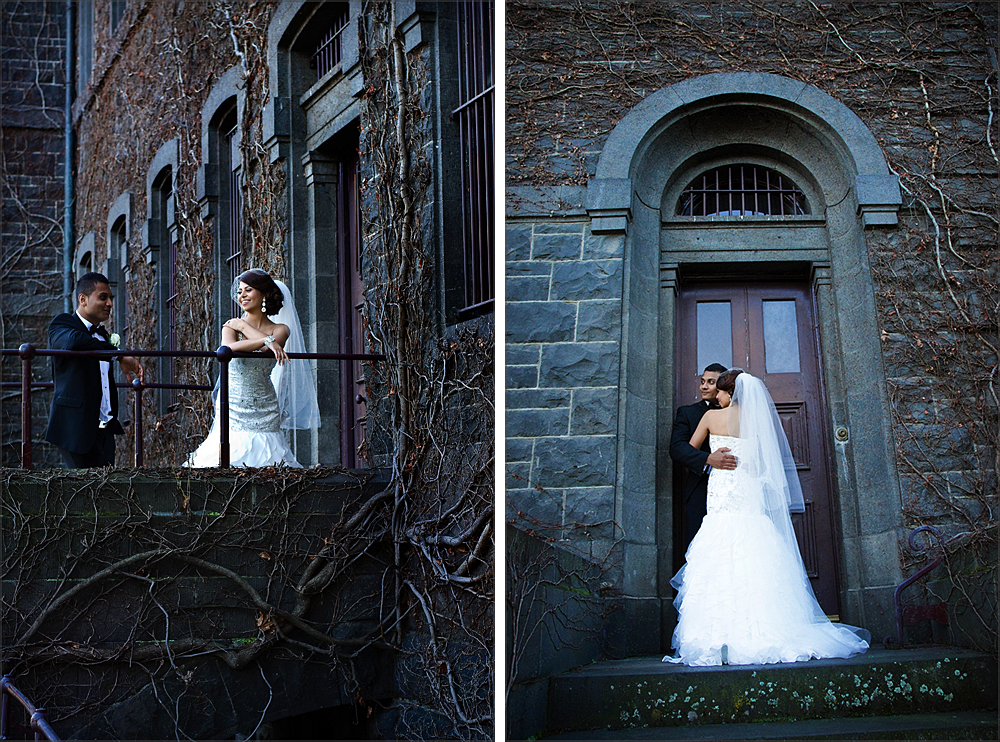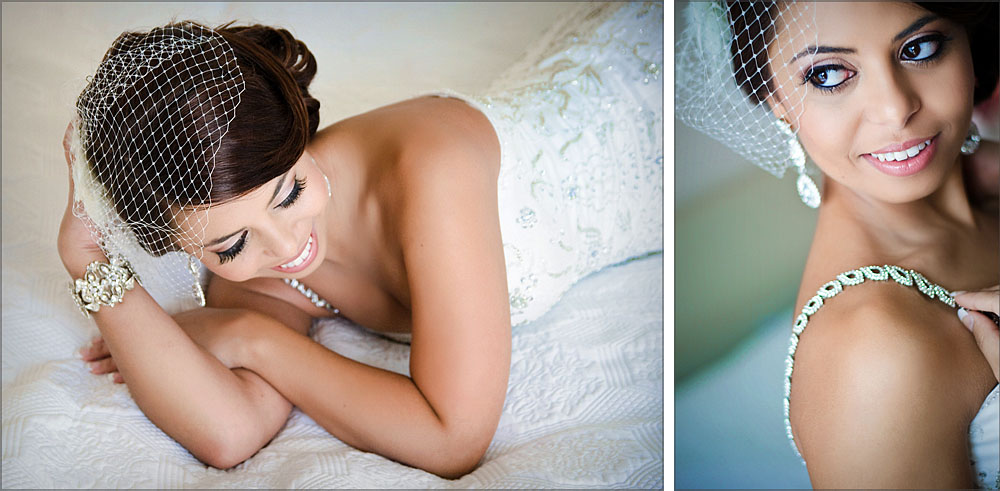 Martha and Abhikesh's ceremony was held in the Coptic Orthodox tradition at St. Mina and St. Marina church. We really appreciate being able to shoot here in these glorious surroundings, with so much rich and meaningful symbolism, rendered so intricately in so much detail and colour.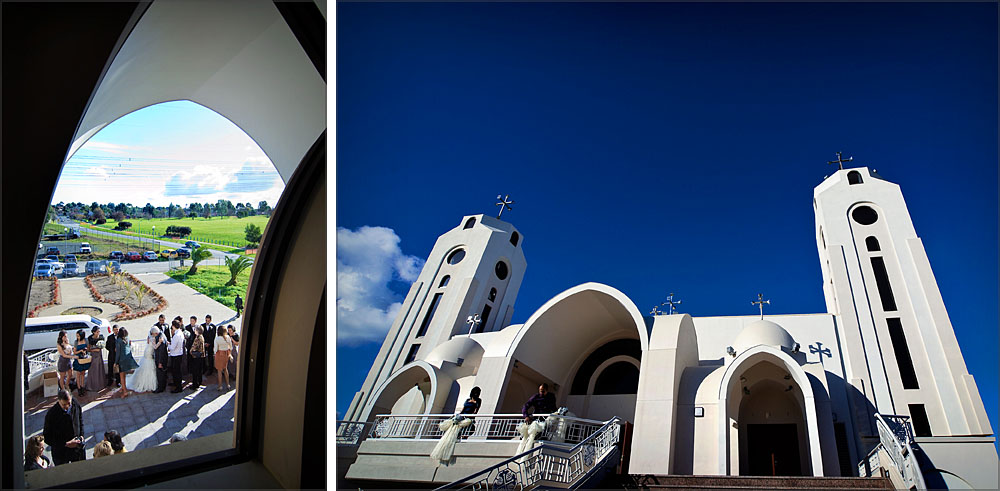 The heart of the Coptic Orthodox ceremony is the crowning, symbolising the eternal unity of the couple as perfection itself, as well as the creation of their own kingdom, a private domain over which they reign together. The church in Hallam stands so strikingly against the deep blue sky; its white domes and pointed arches reach magnificently into the sky.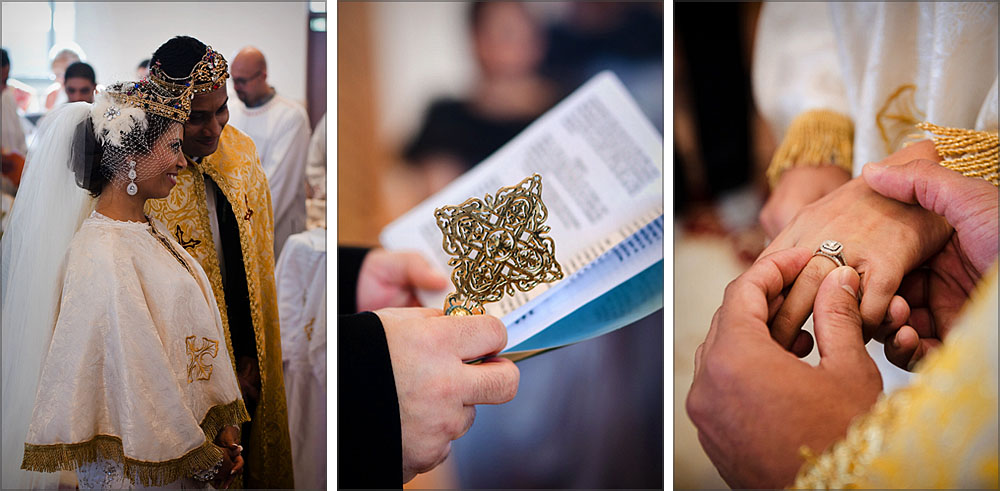 On Spring st., the couple chose the iconic Princess' Theatre as the backdrop to a few photos, shot from the steps of Parliament House, which offers a perfect vantage point. The soft blurs of the incandescent lights adorning the theatre at dusk were a delight to work with.