The many marvellous locations of Melbourne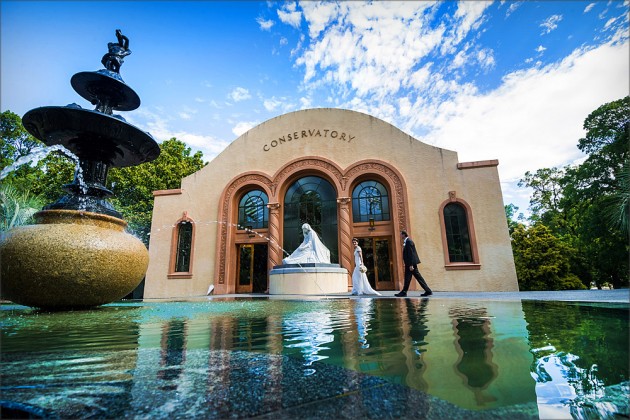 Melbourne is a wonderfully historic city, featuring an rich embarrassment of evocative wedding locations. Central Melbourne in particular offers a wide diversity of style and feeling, thanks to Melbourne's history spanning onwards from the mid 1800's.

Of particular note is the grand period post Goldrush in the late 1800's, offering Melbourne couples fantastic locations like grand Italiante mansions such as Labassa and Butleigh Wootton.

Melbourne is graced by many Renaissance styled town halls featuring colonnades and porticos. Of particular note is the South Melbourne Town Hall, and the Fitzroy Town Hall. Almost everything around Spring St: Parliament, Treasury, Hotel Windsor, Gordon Reserve, Princess Theatre, the top end of Collins Street are noteworthy for wedding location photography; and all are within walking distance from your wedding cars, a perfect area for a romantic or classic theme.

Choosing locations for versatility
Particularly if time is short, and it is a good bet that on most wedding days time will be short because the day is so special and people are so important, it is good to choose locations that lend themselves to more than one set of ideas.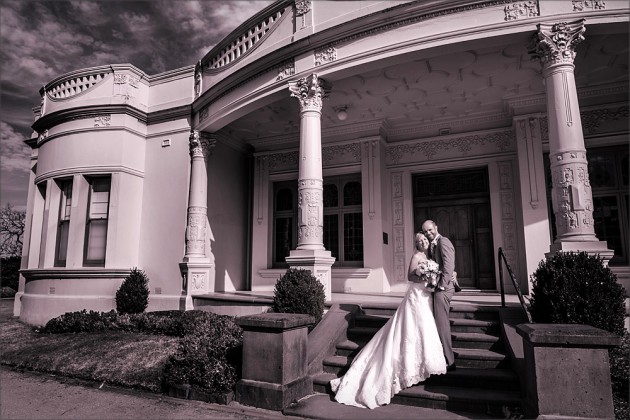 For instance, there's a good list of locations that can be used for many different things; like Billilia - garden and mansion, or Kamesburgh, which serves as a garden, a mansion and is great for bad weather around Bayside.

Or there's South Melbourne Town Hall, which has so many different looks that it's almost like using multiple locations.

Places like the extraordinary and vast Carlton Gardens feature the joys of fountains, lakes, and delectable foliage, with quick access to both the stunning New and Old Exhibition Buildings.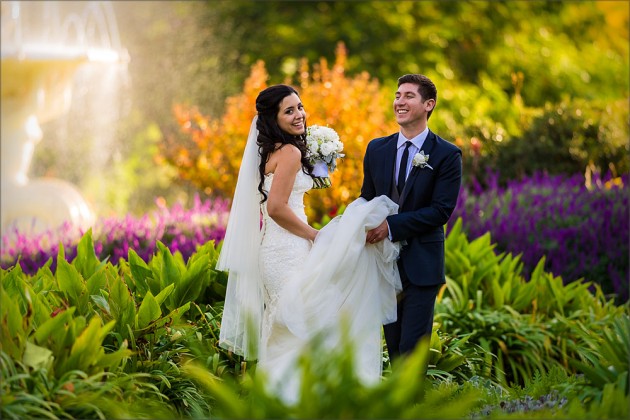 Docklands and Webb Bridge are decidedly modern, suiting someone whose interests lie with contemporary design; again, Melbourne city venues such as Silk Road are very much worthy considering, despite the extra expense, for a sense of style and luxury.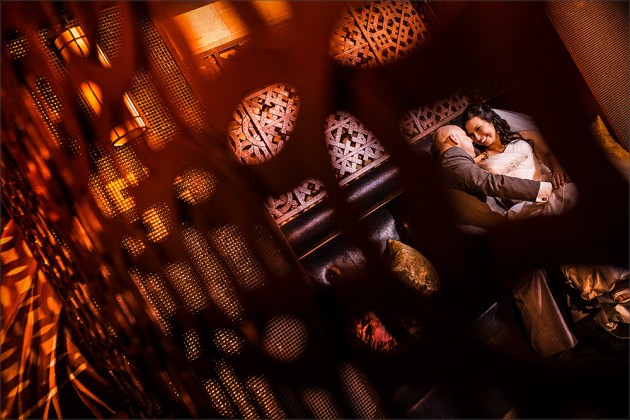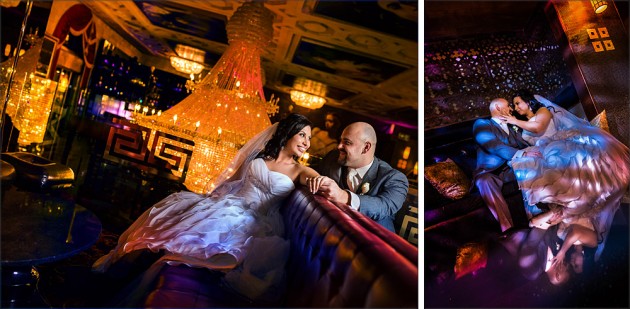 Parliament and Treasury will suit those who like heritage buildings, particularly at dusk or for a winter wedding, as they can accommodate for wet weather. It's also good to find places that work with your accessories and theme, and help to shoot from several levels and perspectives to provide a variety of shots. Gardens like the St Kilda Botanic Gardens offer more casual spaces for ceremonies and lovely surrounds for wedding location photography.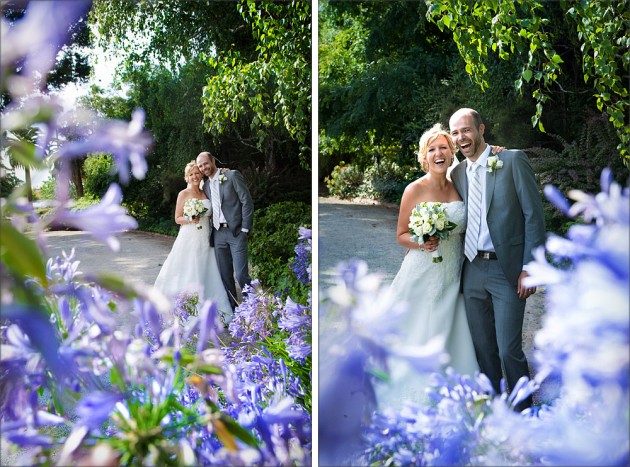 And most Melbourne weddings would be hardly complete without the most evocative of all, a beach sunset — try the iconic Brighton beach boxes, the convenience and many faces of Kerford Road Pier, the intimate feel of Lagoon Pier, so close to our inner city venues.

What makes a good location?
A great location will have a range of looks and interesting things to photograph, but also have a strong overarching theme. Locations are a way of showing part of who you through your aesthetic, and it's best to go for something that expresses a fully formed idea. Kamesburgh Gardens, for example, has beautiful columns, a garden and a mansion. You can construct your pictures around the columns and classical looks, or around nature and the greenery, or the gardens and architecture of grand houses. At Serendipity we have a particular affection for the National Trust and properties such at Rippon Lea, and Monsalvat, an essential part, not only of Melbourne's heritage, but of and couples options for quality wedding photography.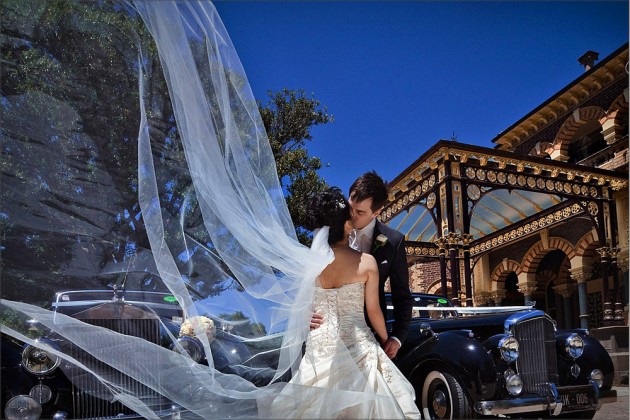 There are also practical considerations, such as the presence of parking and toilets, proximity to other locations and time.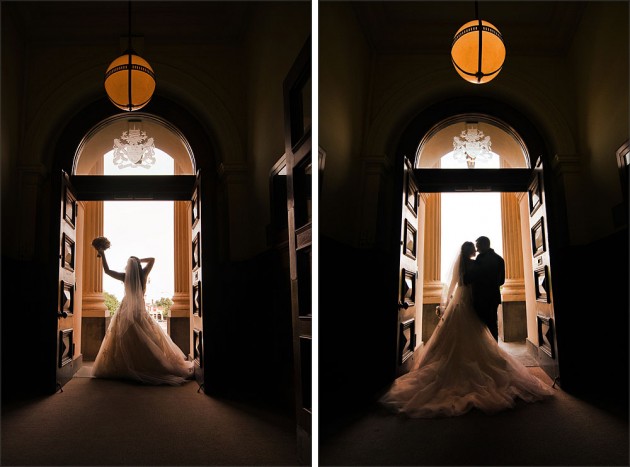 For example, someone who is interested in history might want to include the South Melbourne Town Hall and St Vincent Gardens, which are very near to each other. The area has lots of parking, and the gardens have enough variety for about three or four looks that complement the Town Hall beautifully. It's perfect for a fifteen minute shoot, and you'd still be getting great photos after a thirty minute one. However someone who is quite serious about gardens should choose totally stand out examples, such as the Carlton, Fitzroy and Royal Botanic Gardens. You can make up a larger part of your album with them, but there is also a greater time investment in getting to and from the locations. In a similar vein Studley Park Boathouse requires similar investment of time but rewards with quite a variety of themes and an an ultimate sense of lazy summer romance.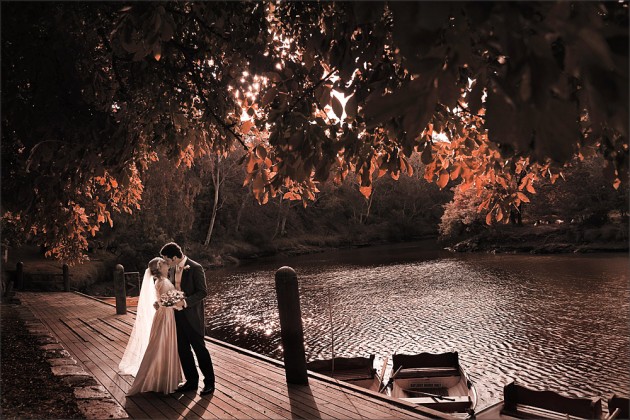 You'll also need to plan for the size of your bridal party. Parliament, Treasury and South Melbourne Town Hall have the wide open spaces needed for large parties.

You also need to plan for the weather and season. Winter weddings offer striking sunsets at accessible times, to offset the brisker weather.
The Victoria Barracks is beautiful in autumn, covered in rich gold and red vines. Gardens change from season to season, and are less suited to a winter wedding when there's less trees and flowers. On the other hand, venues can be cheaper at this time of year, so it's perfect if your dreams are only limited by your budget.
Wedding Styles

Serendipity has a number of wedding styles which showcase the different kind of looks and moods we can create.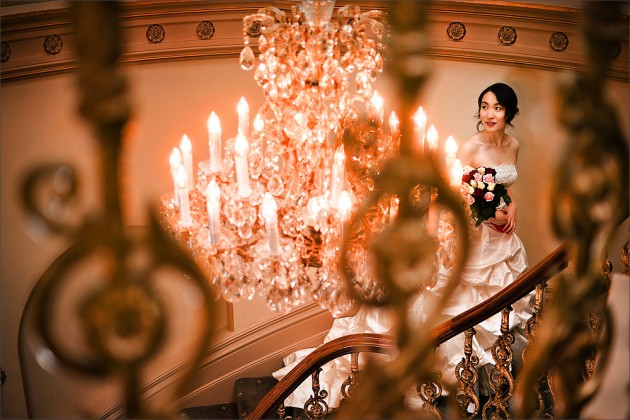 The romantic might like floral locations with soft light, beaches drenched in sunset tones and heritage buildings. The rustic client prefers forestry greenery, and old buildings that bear their age. Finding the right location, with stone and bits of chipping paint, is very important to these shots. The classic look is timeless, and couples might want to look to our stunning hotels and mansions, or vintage cars to achieve this. The contemporary style for those who want something vibrant, like blocks of colour and modern art in the background.Or there's the gothic — someone who will want to look for locations the the dark 19th century feel of Frankenstein and Dracula can be found in.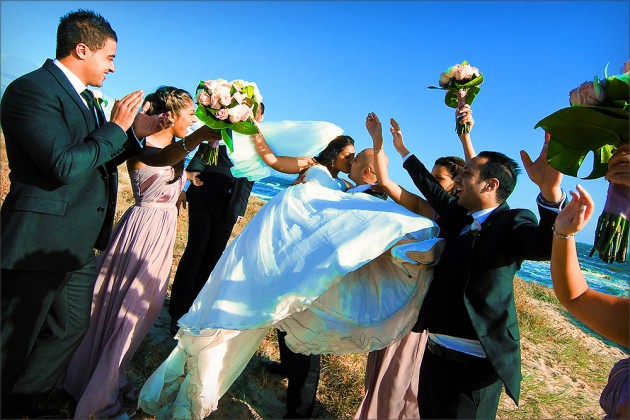 Locations, Locations, Locations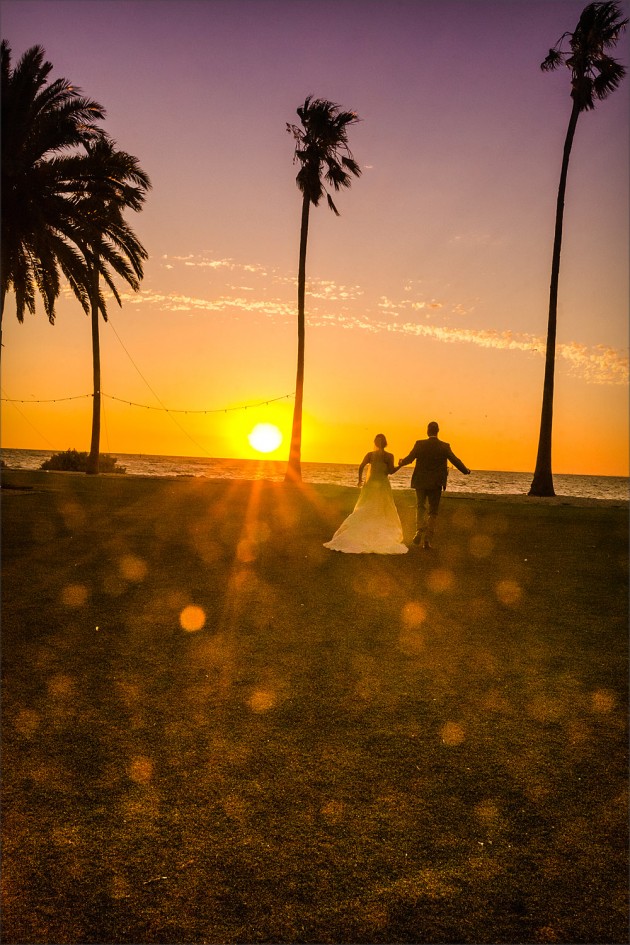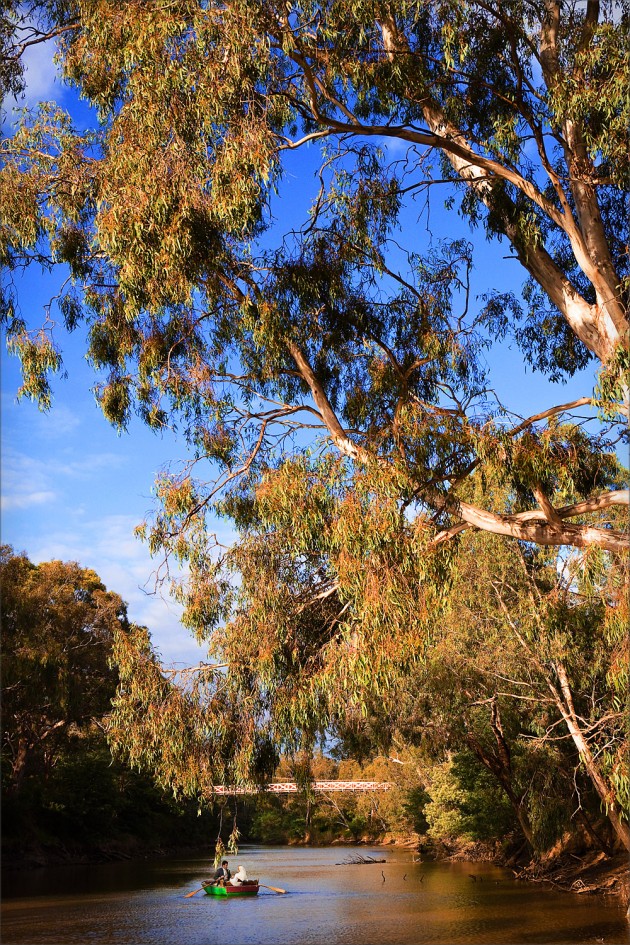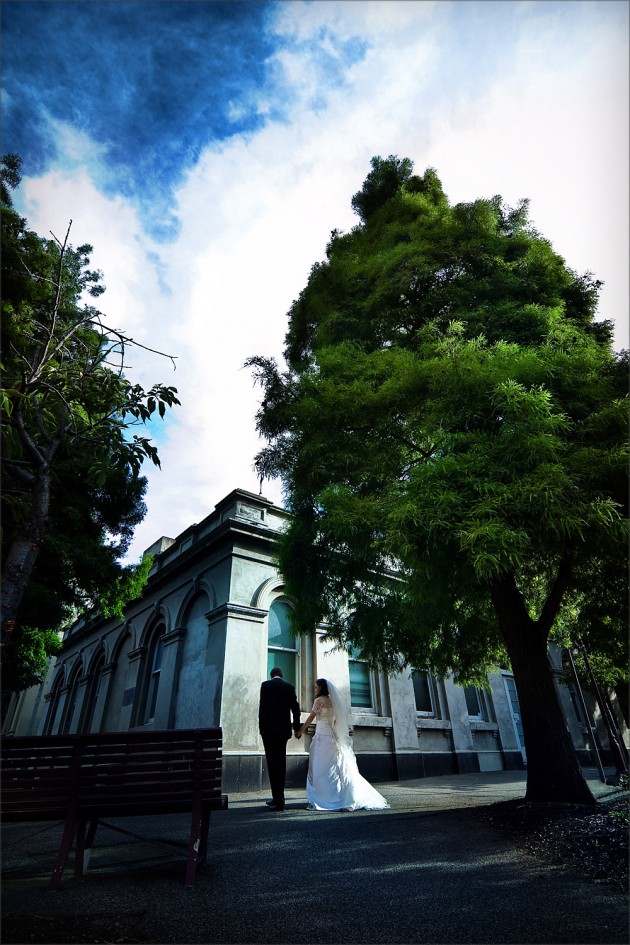 Have a look at some of Melbourne's fabulous locations:
Lakeside Banquet and Convention Centre
Royal Botanic Gardens and The Terrace