Serendipity Photography's Wedding Tips on Bridal Hair: new pages from Cocohoney
Welcome to more Serendipity Bridal Tips: Serendipity photography is delighted to announce four new pages on bridal hair from Robyn and Renee at Cocohoney Salon! Robyn and Renee have been working hard to offer our brides the latest style trends and fashion tips on bridal hair, and these pages are full of detailed advice, from the initial visualisation and planning to the latest style trends — asymmetry, plaits, extensions — to the intricacies of headpieces, attachments, diamantes, and even the humble bobby pin! At Serendipity Photography the experience of photographing over two thousand brides (all with hairstyles and nearly all with veils and/or head pieces) has left us with the greatest respect for the skills of the hairdressing team who will help you come very close to your vision of the ultimate in beauty and sophistication, while maintaining good functionality so that your day is not just about what you are wearing but truly about you.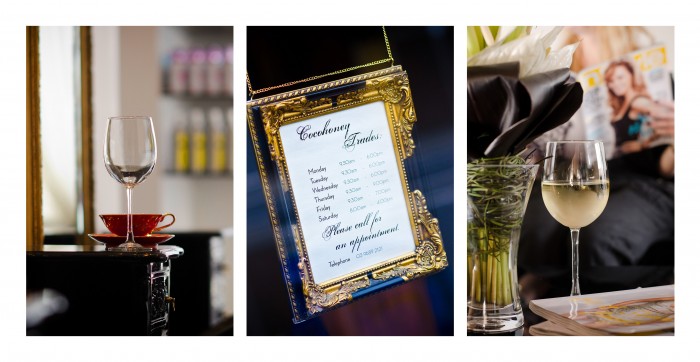 Enjoy these pages full of bridal hair advice and the pictures of the very photogenic Cocohoney Salon!
Planning and Inspiration– Cocohoney wedding hair tips
Cocohoney gives advice about wedding hair styling
Hair Accessories with Cocohoney
Wedding hair styles with Cocohoney
Robyn and Renee can be contacted on 03 9689 2121; they have offered a quality service in all aspects of hair styling and care to well over a thousand brides and bridesmaids, and believe in thorough preparation and analysis as well as dedicated service on the day itself. Cocohoney can be found at 188 Victoria St, surrounded by cafes and boutiques within the Seddon shopping precinct.