Photographing Winter Weddings

There is nothing quite like a winter wedding. Raindrops sparkling in windows, the abundant foliage of plants whose thirst has finally been quenched and the bright city lights. There are all sorts of advantages to winter: fantastic skies, unique colours that lend themselves well to styling and amazing venues at a slightly lower cost. 
Serendipity has shot six to seven hundred winter weddings out of our total repertoire of two thousand seven hundred. We are always excited to see how a couple's perfect event is shaped by the season. We have decided to share our expertise to help you design your winter wedding shoot.

Those stormy skies
Serendipity makes no secret of our love of sunsets, and there's nothing better than a cloud filled sky catching the brilliant colours of those last fading rays. The deep skies lend a real sense of drama and suspense to the shot.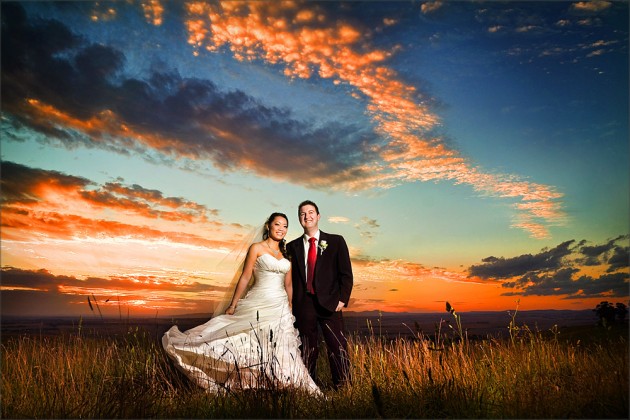 The play of light and shade is important in these images. At one end of the spectrum you could be fully lit, with the sky as the backdrop. At the other, you could be silhouettes, the bride throwing her veil in the air. Or the image may be somewhere in between, partially obscuring the subjects. All make breathtaking images.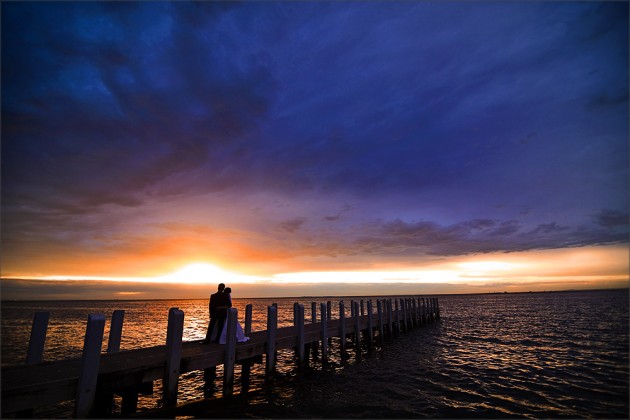 Consider shooting on a pier to get the sea, sand and sunset. There are many around Melbourne, but Kerford Road Pier in particular creates an arresting shot all year round.
To prepare, have a look at sunrise and sunset times, and plan accordingly. We have information on how to find them here.
Top Tips on Styles, Tints and Tones
Winter inspires many looks: such as soft pink, lilac and grey tones, in a very romantic style.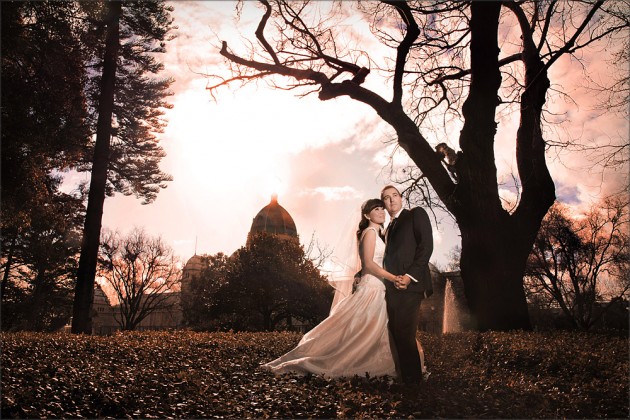 You can highlight the rich greens and red of the seasons, or warm, vibrant looks in the hues of firelight. It's the perfect time for a gothic style photograph, probably best evidenced by the striking photo at the top of this post, with those skies bring out the drama of the season.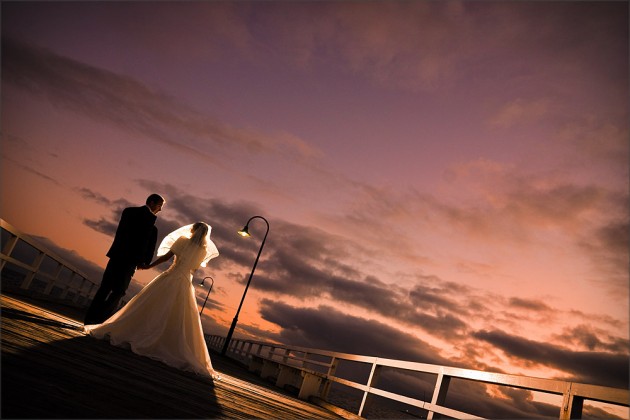 At Serendipity we particularly like bringing our the beauty of sunsets with high saturation. High saturation increases emotional drama, as well as bringing out something really special in the surrounds it casts its light upon. It can make the image look somewhat unreal, or even hyper-real. Serendipity is particularly inspired by Latin American magic realism. We try to translate the images writers like Gabriel García Márquez place behind out eyes onto photographic paper. It is the colours and movement Marquez invokes when he talks of "the gold of her laughter" and "sighs of her veils". Or from a more Mediterranean perspective, how Manuel Rivas describes the sunset as "burning from the inside out".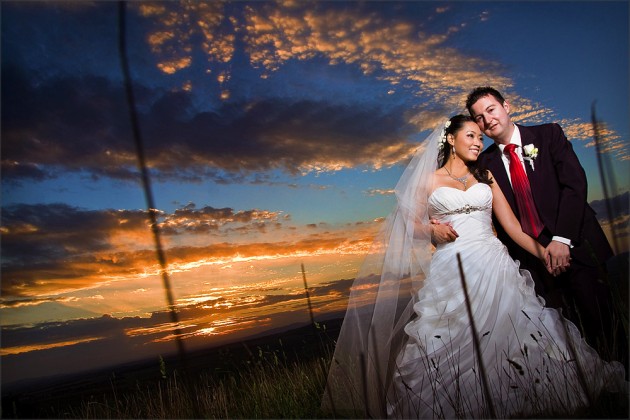 Every photograph is hand finished to make sure the nuances in colour and tone combine to bring focus to the right parts of the shots. We want to find the right kind of mood that suit your wedding, clothes, fabrics, jewellery and personality. A night sky should be striking, but not overpowering. It can be a lot of work, but the results often make them extremely satisfying to produce.
Or you might like something cooler, such as the marine blues and subtle greens of skies and seas. A hint of blue on the shading of your dress paradoxically gives it a look of a very high quality white you see in some ceramic glazes.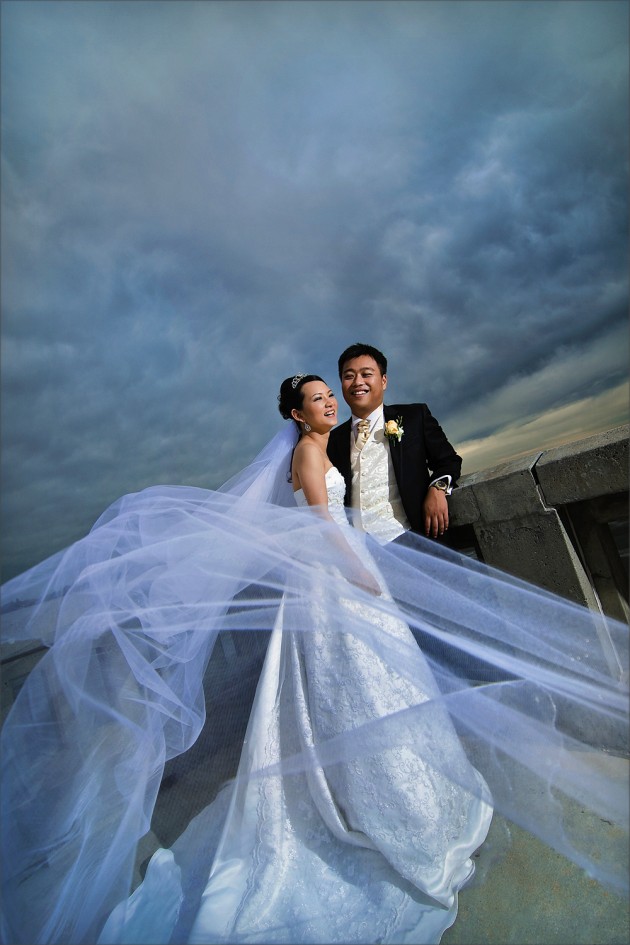 Cooler doesn't have to mean less intense. Vivid blues and purples can create a very compelling effect.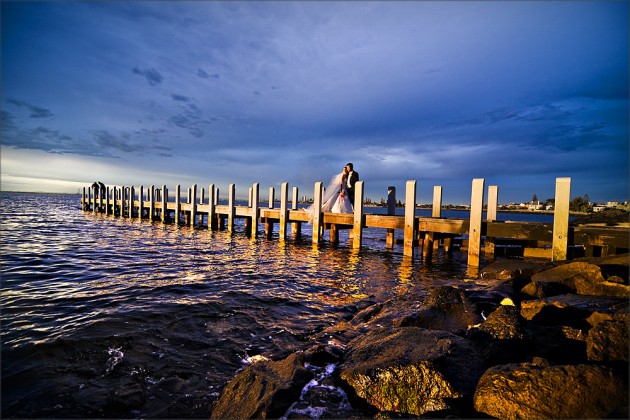 Indoor Shoots

Shooting in a warm inviting venue is lovely in winter. Think carefully about what kind of place you want to use. Décor and atmosphere are very important in defining the style of the images. Consider whether the space lends itself to a more modern abstract inmage or a more traditional feel. See how the hooks couples with the reflection of Webb Bridge adding a unique touch to the photograph below.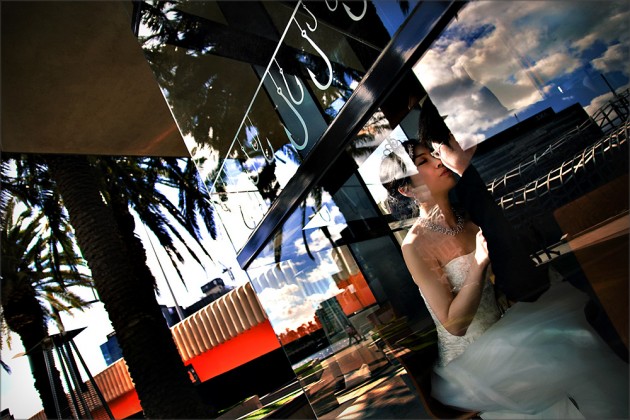 Those who want a look that invokes a rich past should investigate Melbourne's stunning Italianate mansions, such as Butleigh Wootton. These are also well suited to pre-shoots, filled with chandeliers and dreamy light which complement wedding outfits so well.
Recommended Venues and Locations
The best venues for winter weddings have both indoor and outdoor areas. It allows us to shoot outside in between periods of rain, and inside down showers. Combinations of photos from inside and outside can work very well. Montsalvat, shown below, is perfect for this with the leafy manor garden, iron gates and rustic interior coming together to create a fairytale feel.

Billilla, Rupertswood and Labassa are also stand out Italianate mansions, haling from the late 19th century. This era also produces stunning metal-work, such as on the doors of Rippon Lea.

Rain produces a very special effect, transforming the city stone and cement into glittering surfaces. Don't be afraid of the rain - but do prepare for it.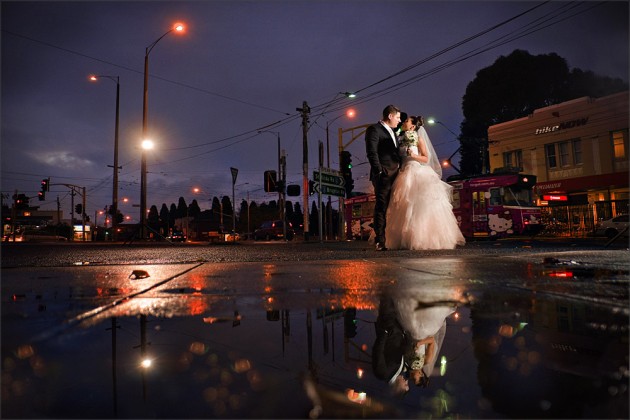 The city is an ideal place for winter, with locations packed together closely and lots of shelter. Parliament House, the Princess Theatre, and Collins Street - which has an abundance of beautiful buildings– are virtually next to each other. There's the beutiful deco Block Arcade, reminiscent of all the wealth and joy of Marvellous Melbourne. Those who want something more contemporary should look to RMIT, with its many sleek locations, the Melbourne Aquarium or Federation Square.

Pre-shoots

Consider booking somewhere where you can have a preshoot showcasing themes and styles of your wedding. We enjoy celebrating the fine details such as stitching on waistcoats and beading on your wonderful dress.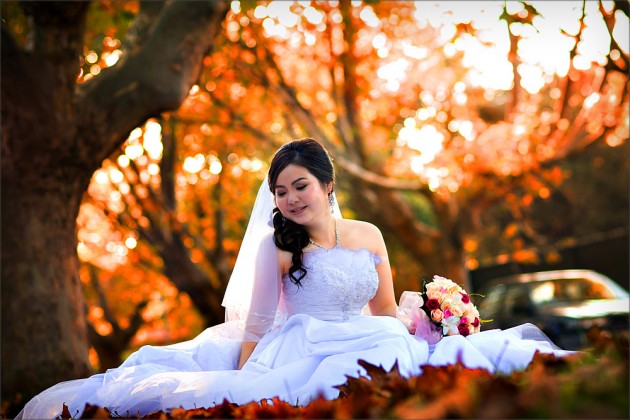 Serendipity would love to help you find the most wonderful parts of your winter wedding that fit well with your personal aesthetic. Would you like something classic, or modern and intense? Ou top tip is to choose locations that will match your themes, such as beaches, piers and parks and historic jetties.