Contemporary, Classic, Romantic … Highlighting Serendipity Photography Style Pages

Serendipity on Wedding Photography Styles
Every bride and groom bring something individual to their wedding day and one of the most important part of any bridal couple's wedding plans is finding that unique aspect. What sort of dreams do you have about your day? What kind of style will it be? What kind of memories will people take way? At Serendipity we really care about giving you the kind of photographic coverage that brings out that something special. After all, it's nearly 23 years and 2700 weddings since we started. We feel that we can provide sympathetic yet vibrant in images of your identity and your own sense of style.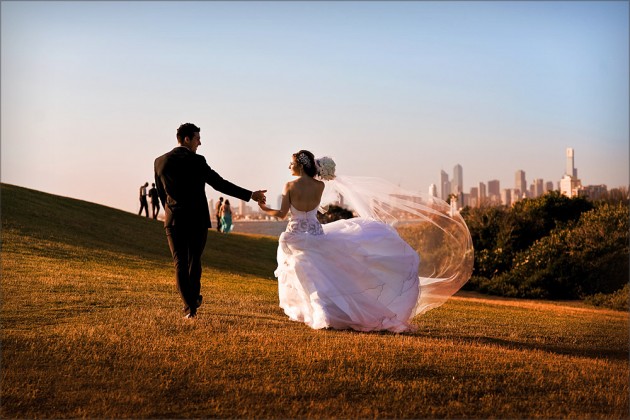 Styling Inspiration
Here at Serendipity we have collected ideas and images about styling to help your find your look. Classic styles are timeless. Rustic ones catch the beauty of time. The romantic look is quietly intimate, while the contemporary look is bursts with spontaneity and colour.
Romantic
Romantic styling suits the couple that wants to run into a fairytale on their wedding day. Sweet, soft tones mix with flashes of vibrant colour. A gentle passion diffuses through the images, bringing out the intimacy between the bride and the groom.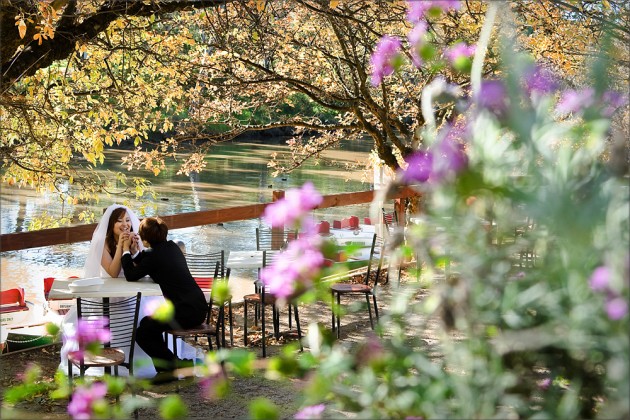 Here is the perfect place to invoke the imagery of horse drawn carts, ballerinas, childhood dreams and of course, big red roses.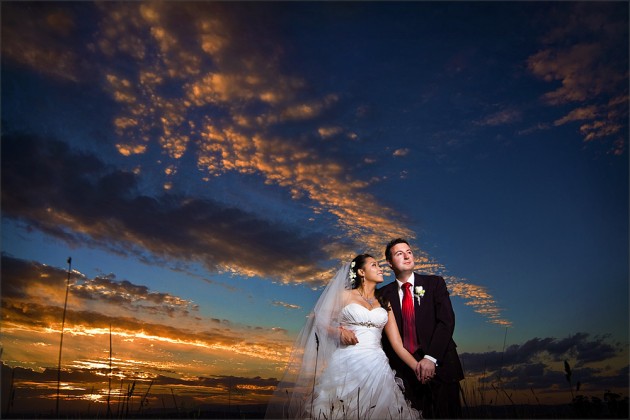 Take advantage of Melbourne's unique architecture in front of historic sites such as Princess Theatre, Parliament House, The Royal Exhibition Building or one of the many beautiful churches around Melbourne.
Classic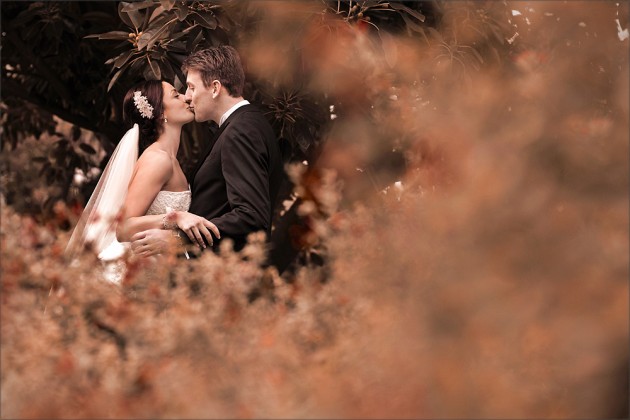 When you think of a classic look you might think of the sleek styling of the Hepburns or Jackie O. The truth is this look draws on many historical periods, including the renaissance and the deco movement. Paradoxically, it is all drawn together to create a timeless look. Careful attention is paid to the silhouette and the placement of the hands and feet to create a balanced grace.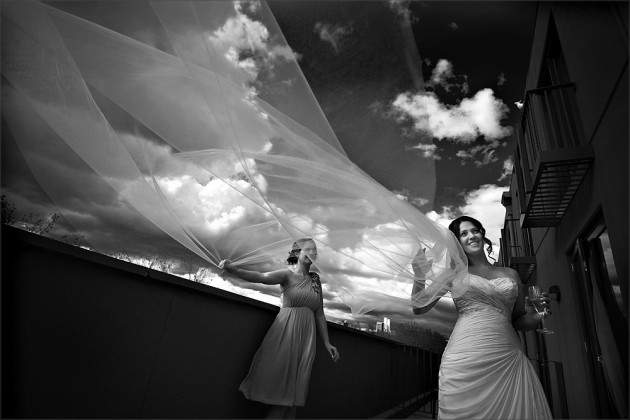 Classic styling has some similarities with romantic looks. Both styles use traditional settings with a slightly different nuance to draw different moods from English roses and country estates. Serendipity recommends the wonderful Hotel Windsor, or arcades around Melbourne such as the Block Arcade for a Classic Wedding. You may also want to examine our lovely parks and beaches.
Rustic
Rustic styling draws heavily from nature — think forests, lakes and slightly unruly gardens. There's a certain practicality to every frame, with things like herb gardens and fruit trees peeping out. When you hear the phrase "rustic architecture" you immediately know the simple yet utterly charming look of the buildings, covered in colour, stucco, stone and vines. It may not be perfectly ordered, but there's been a definite eye for style as people have arranged the landscape over the years.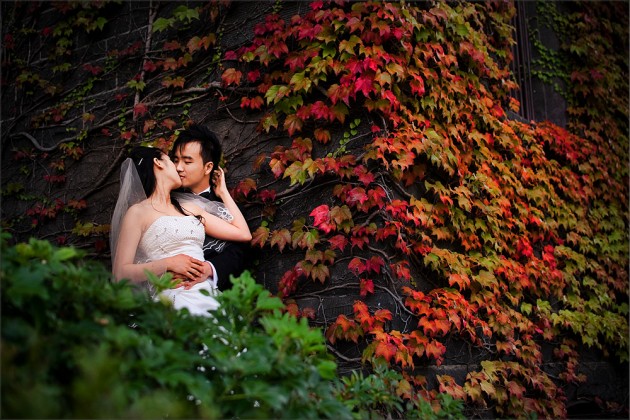 Everything is a little less polished, but there is quiet majestic air to the homeliness. Serendipity recommends outdoor landscapes such as a beautiful Melbourne park, or mansions like to Montsalvat to complement a rustic wedding.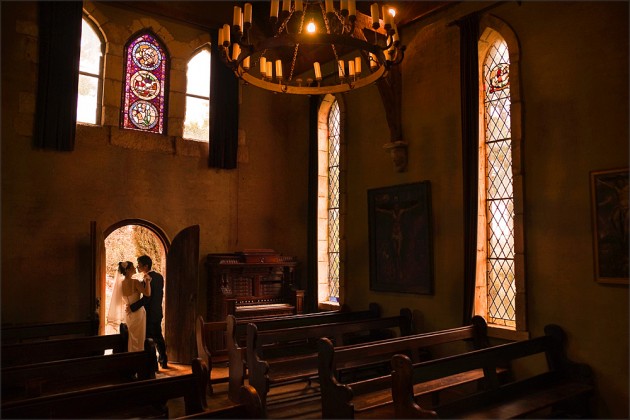 Contemporary
The world is in a contestant flux. Serendipity's contemporary styling pulls out the vibrancy and energy of a moment that will never exist again. We juxtapose vibrant colours with minimalist styling to grab the feel of the present.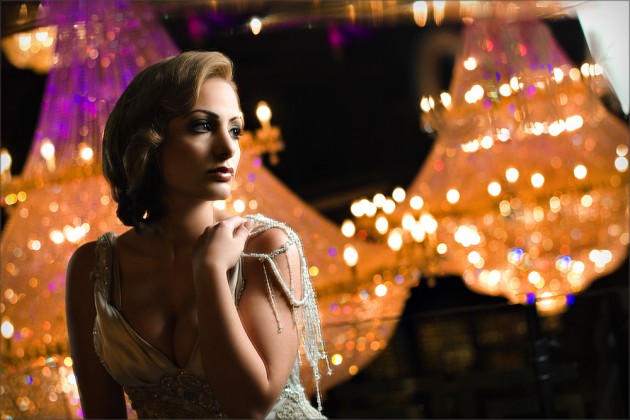 There are textures and settings we've never been able to use before. You can be photographed in front of contemporary art or modern architecture, such as the Webb Bridge, to create startling results.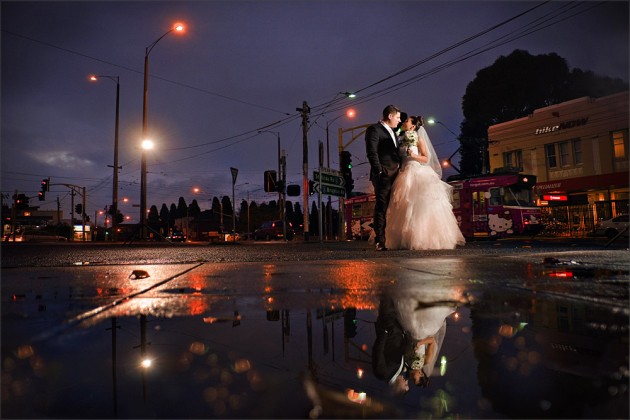 Serendipity is heavily inspired by thew way current fashion photography brings out something unique in the fine fabrics we have always used for weddings. Contemporary styling doesn't mean you have to give up on classic elements — just re-imagine them.