Sarah and Jean-Camille — a wedding in Tasmania
Energy and Romance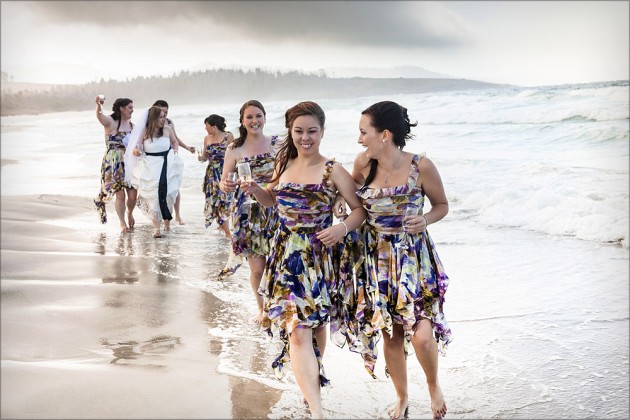 Sarah and Jean-Camille weren't afraid to get some sand on their feet, dancing around the beaches and boating through the rivers of lush Tasmania.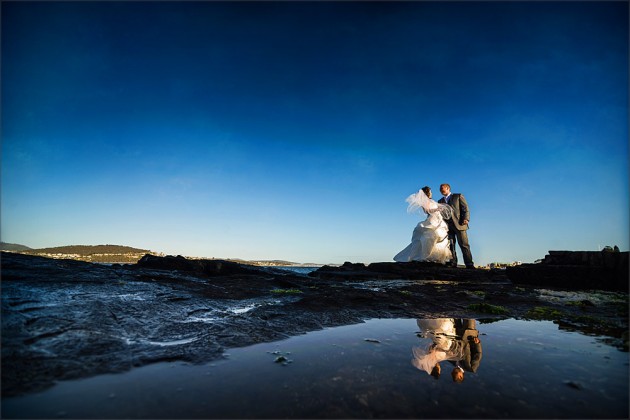 In the process, they created some wonderful, dynamic shots.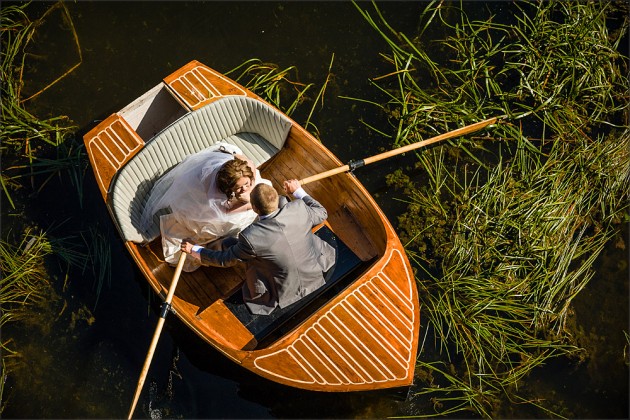 They took a relaxing moment at Jackman and McRoss Bakers at the beginning of the day, before travelling to the historic township of Richmond.
Richmond was founded in 1824, mainly functioning as a stop on the way to Hobart. The town has been preserved for its heritage value, with many buildings being among the oldest in Australia.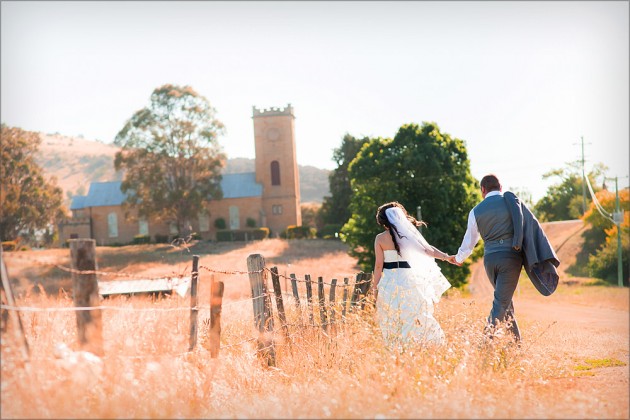 St Luke's Anglican church (c. 1834) provided a beautiful backdrop.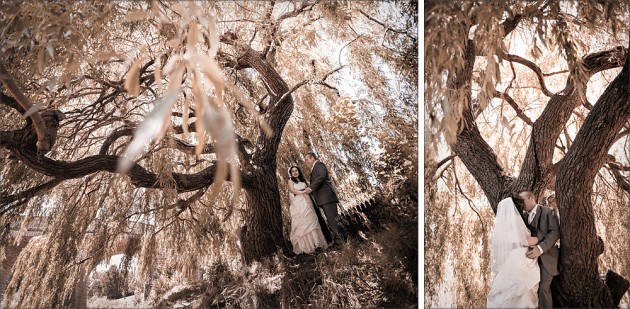 The beautiful Richmond Bridge (c.1823) is the second most photographed bridge in Australia (no prizes for guessing which bridge beats it to number one)! It is surrounded by majestic weeping willows and
beautiful bush.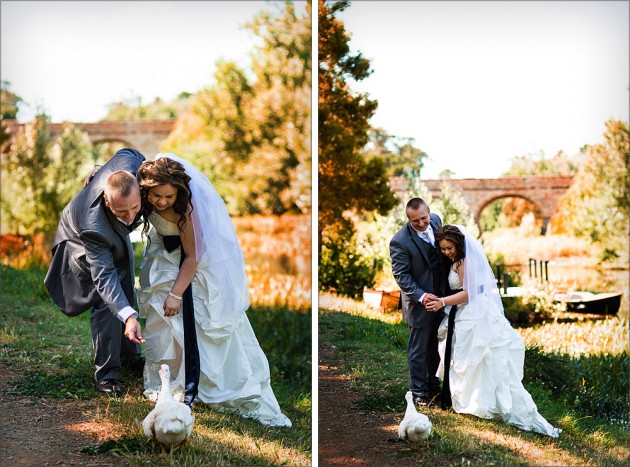 The barefoot bridal party joined Sarah and Jean-Camille on the beach for some fabulous, dynamic photography.