Serendipity introduces new page on Studley Park Boathouse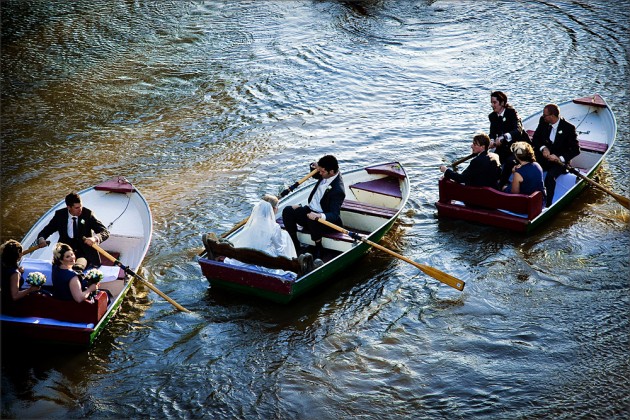 The foliage and tended lavender of the boathouse, coupled with the 1863 building makes it a spectacular backdrop for a romantic wedding. Serendipity loves finding the soft colours and tree filtered light that creates exactly this air. The boathouse also suits gothic styling, with it's 19th century aesthetic. Clever post production and the right tints and tones bring out the air of a dark fairytale that is waiting in the place.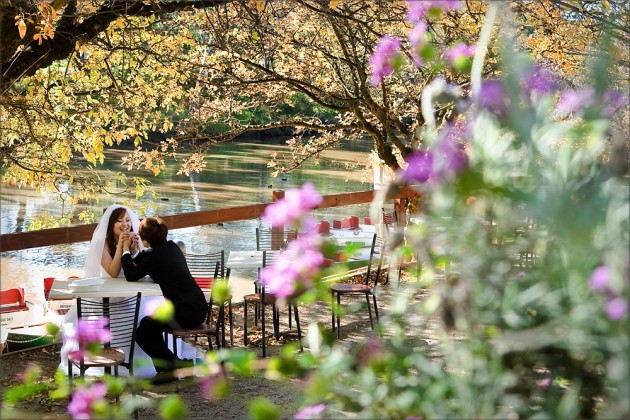 We discovered we hadn't written about Studley Park Boathouse with some surprise, as it is a charming location which probably best captures the spirit of the 1800s. It's the perfect place to stroll, row, or enjoy a drink surrounded by foliage. Even though the area is a natural phenomenon as it has been carved out of rock by the river, the way the water has shaped the rock perplexingly gives it the look of a pretty, but much more artificial, European garden.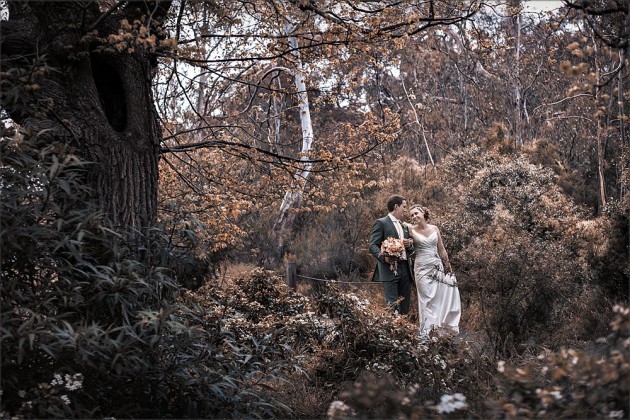 Many parks and reserves were established in the same period, reflecting the esteem for them in the culture of the time. Nature was thought to be important, and healing. And the sublime Studley Park is a great place to relax in the presence of tall trees and birdsong, whether you agree with these sentiments or not.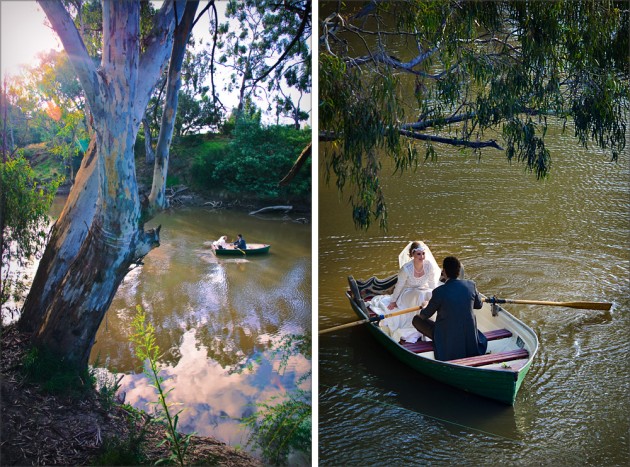 Studley Park is still an operational boathouse 150 years since it was built. You can hire a row boat to view the banks from, either as a romantic activity between bride and groom, or for some fun with the whole bridal party! Think of yourself rowing past ducks and grand gum trees, breathing in the water freshened air. Or wonder along the paths to the river, and across Kane's Bridge, enjoying the views.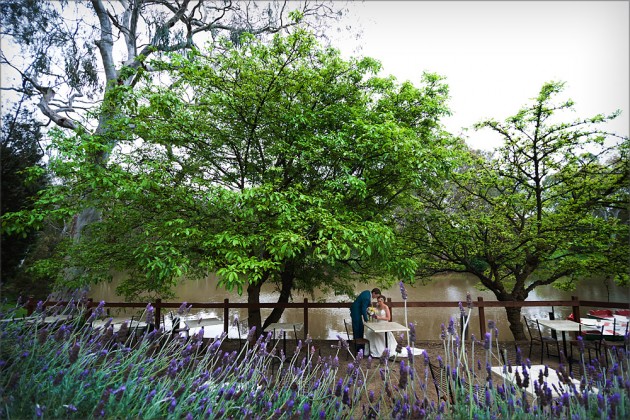 Situated in Kew, Studley Park Boathouse is 10 minutes drive from the CBD, and very close to Butleigh Wootton, an ornate italianate mansion.
The boathouse itself can also be used as a reception venue. The food is rustic and delicious, the views ample and the relationship to the river unique.

Studley Park Boathouse suits a variety of sorts of different client. Do you want something classic, like overarching views across the water and the serpatine bends of the Yarra? Or charming charming scenes of couples at café tables framed through the flowers? Those who are a bit more adventurous should try the boating, as Studley Park is one of very few places in Melbourne where you can take great wedding photographs of boats. It is perfect for a more gothic theme wedding, with dark tinged foliage on the banks, and you, centered in the water like the Lady in the Lake.