Serendipity on Romantic Style Wedding Day Photography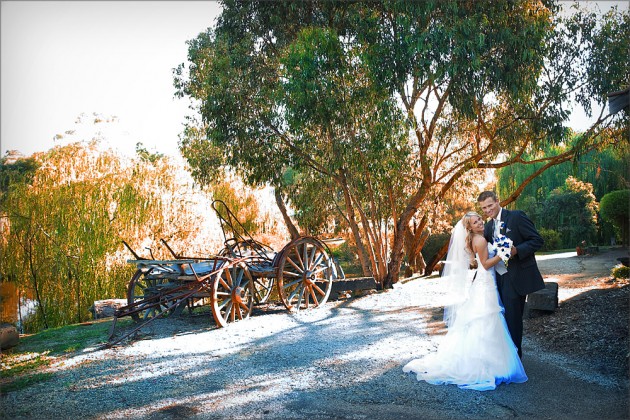 Your wedding day is without a doubt one of the most romantic days of your life! Frame every memorable moment with softly lit compositions, delicate tonal details and the rich textures romantic style wedding photography provides. Serendipity Photography continues to be inspired by the intricate selection of elegant and rustically styled locations around Melbourne. Melbourne is graced with so many lovely estates such as Wild Cattle Creek Estate, Michelton Wines, Inglewood Estate or Stones of the Yarra Valley featuring towers, graceful drifts of flowers, lotus ponds, stands of eucalypts, old barns, ivy covered walls and rusted remainders of our colonial past; you can choose any combination of historic, provincial and country cottage themes that you like. National Trust properties such as Montsalvat and Labassa, are the embodiment of romantic style and offer couples an abundance of intimate vistas, subtle backdrops and atmospheric lighting to perfectly set off your elegant affair.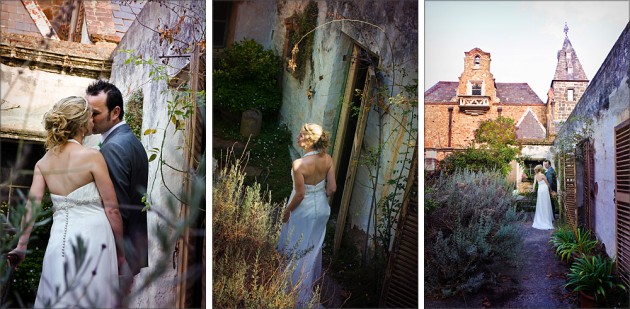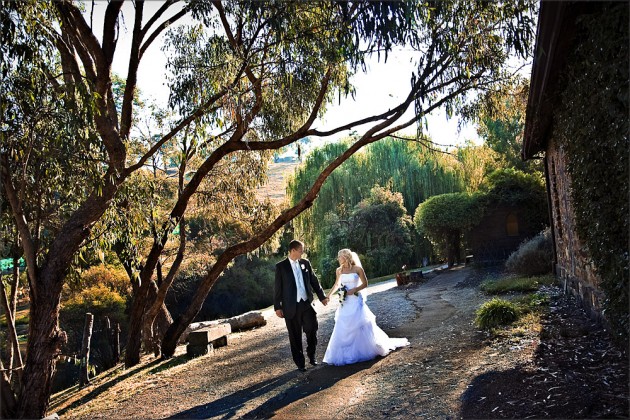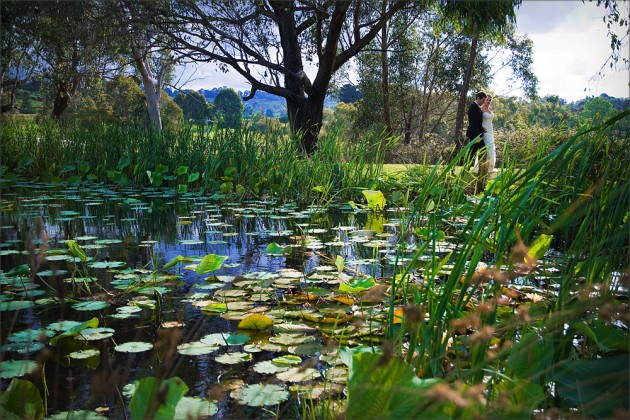 Romantic style wedding photography is a perfect option for couples who wish to remember each special moment of their day with a wedding album that reflects their unique and beautiful style. Couples who are romantic at heart tend to gravitate towards intricately arranged compositions, where subtle framing from foliage or trees, or a rustic piece of architecture works in harmony with the bride and groom, highlighting their best qualities.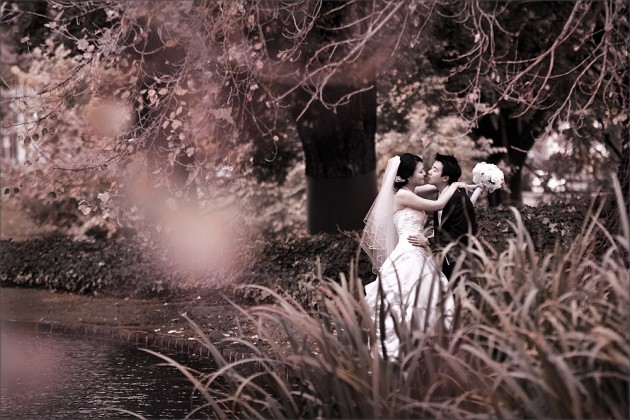 Romantic Style wedding photography is the perfect accompaniment for couples who value highly personal style, subtle compositions and soft natural backdrops. At Serendipity we love locations around Melbourne which incorporate both elegantly modern interiors with picturesque landscaped surrounds, allowing for a delicate harmony of refined and rustic textures. As you stroll the gardens of your wedding location Serendipity will capture the couple at every subtle turn of the path, each unique archway, charming fountain and soft dappled light of the grand native trees.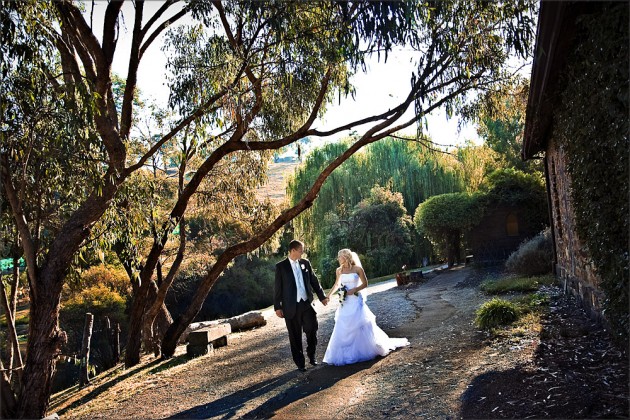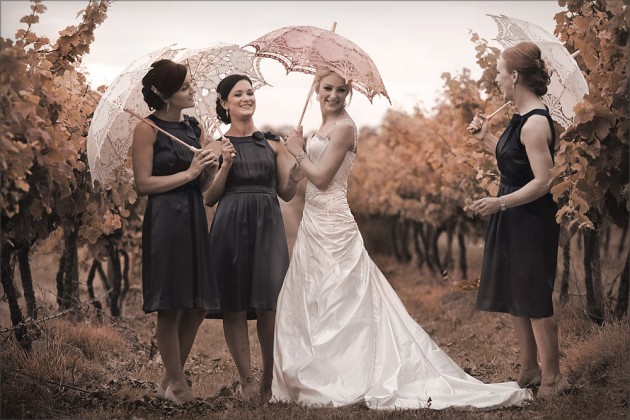 One of the centre pieces of any wedding day is of course the bridal gown! Special attention is lavished on the elegant bridal dress in Romantic Style photography. Every intricate detail can be captured artistically and beautifully against understated textural backdrops; think lace edging, soft folds of silky ivory, or a drift of beading all harmonised together — an elegant silhouette outlined with romantic backlighting.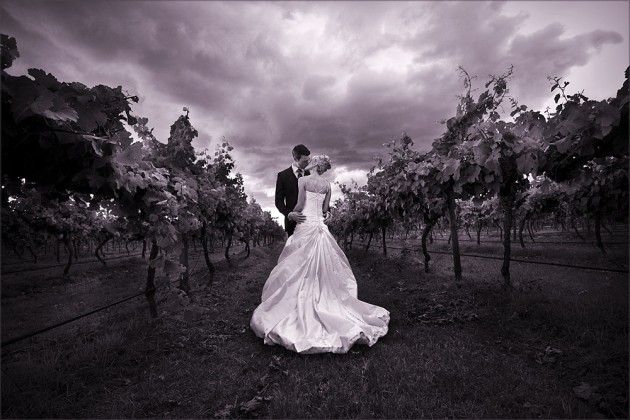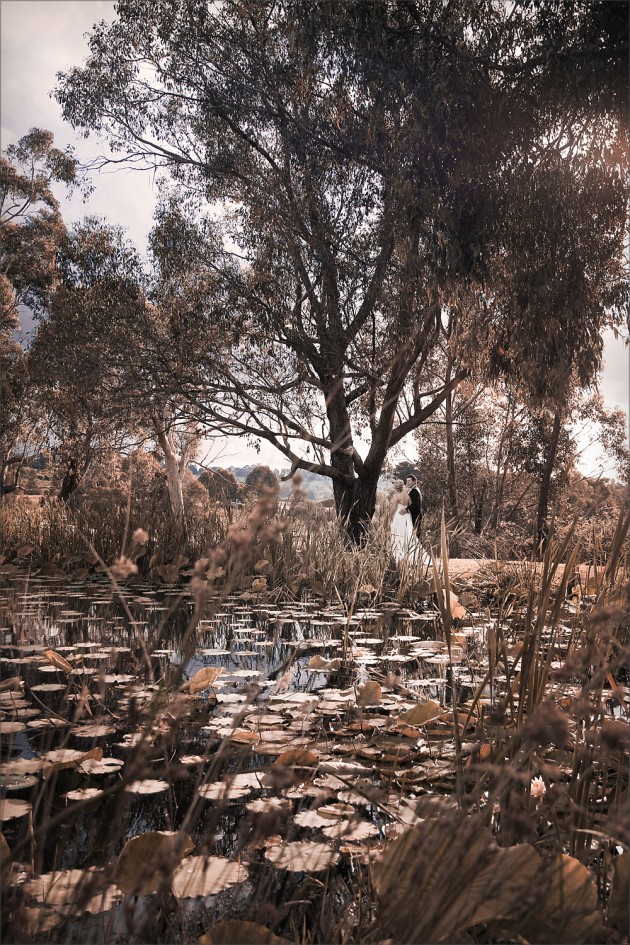 Romantic Style redefines the notion of rustic, blending in with medieval elements to delightful romantic medley, perfect for your own story of romance as well as special photographic memories. Always with an emphasis on the truly personal, the wedding day is about the bride and groom, your wedding day photography should reflect that!