South Melbourne Town Hall– a Mood for Every Season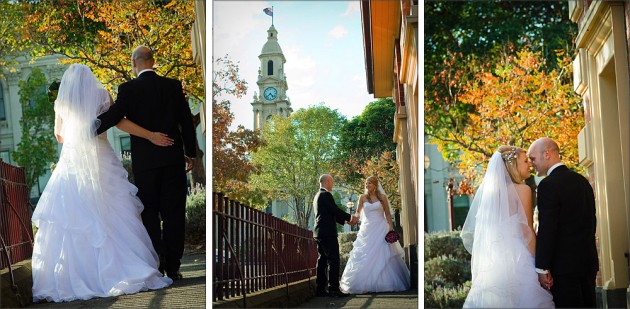 South Melbourne Town Hall was designed by the noted architect Charles Webb on a historical site once known as Emerald Hill.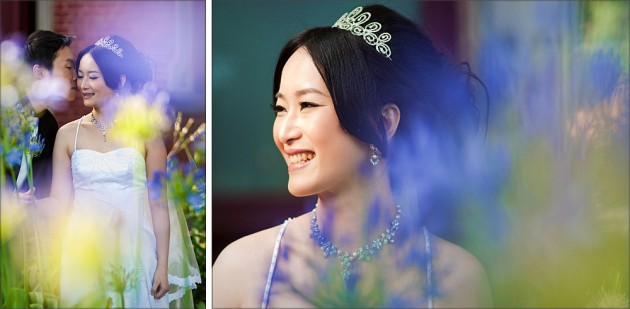 Webb, a master of many historic styles of building, created a classic monument with a variety of different facades and moods, a rich palate of tone and texture. This allows Serendipity to offer couples great flexibility in formulating an aesthetic that is just right for the focus of your wedding.

Why South Melbourne Town Hall? As a site, there are so many different senses of place. At first glance one is struck by the grand collanded front, an homage to the Greek classical styles epitomised by the Parthenon.

The sunny north side at the back is much more modest, decorated in a restrained Renaissance fashion. Light and shadow streak across the building depending on the time time of day from the trees planted along the frontage .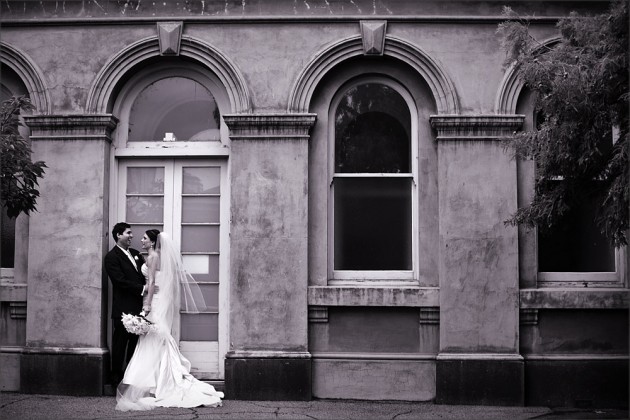 Depending on the season, the South Melbourne Town Hall can reward you with subtle moods of blossom, or the riotous tones of red and gold leaves.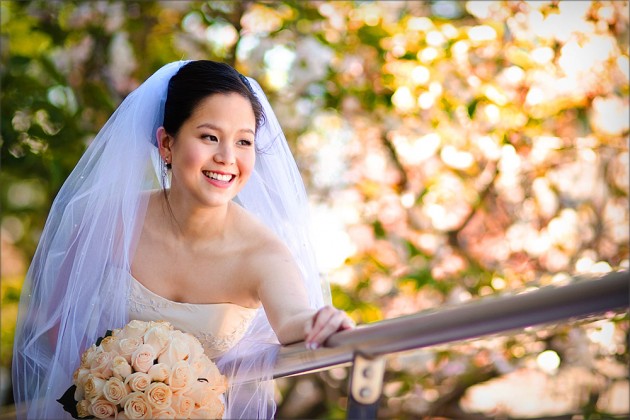 Many Serendipity Brides have taken advantage of the quiet back street behind the Town Hall to show off their gowns and cars.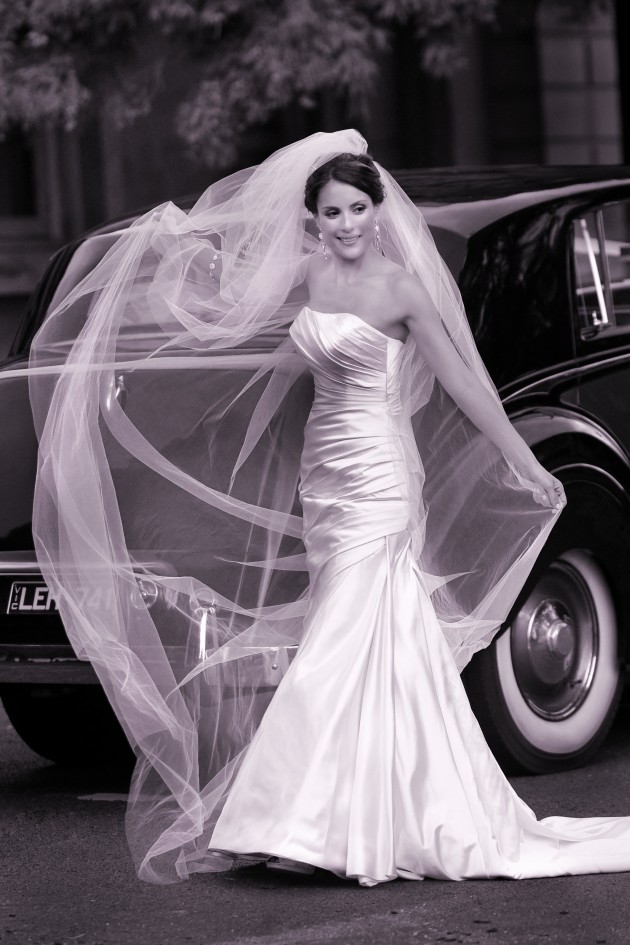 We can shoot you through flowers at you walk the brisk northern façade or murmur endearments in your loved one's ear.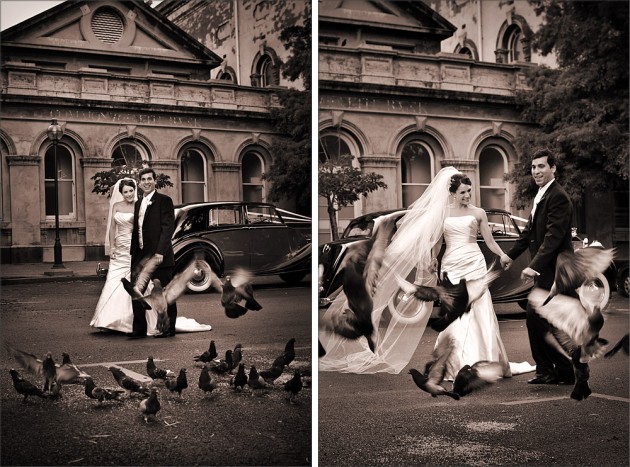 Other features of this areas include a gorgeous crumbing old advertising mural and many flocks of pigeons frolicking in the street.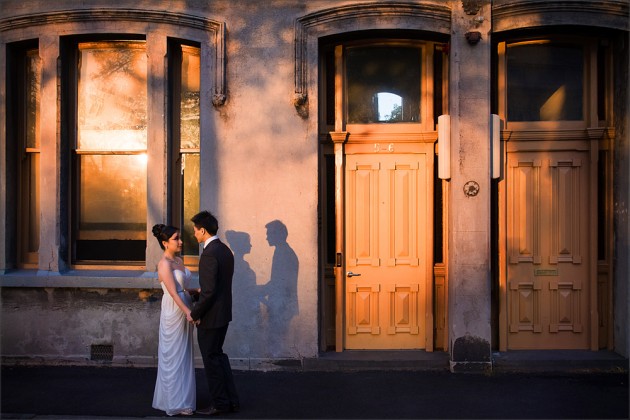 On the east side we have a row of humble Victorian  beautifully detailed with ornate features and gingerbread tones. Depending on the afternoon and the post-production technique, we can apply tints ranging from cool blues and purples all the way to a burnished gold.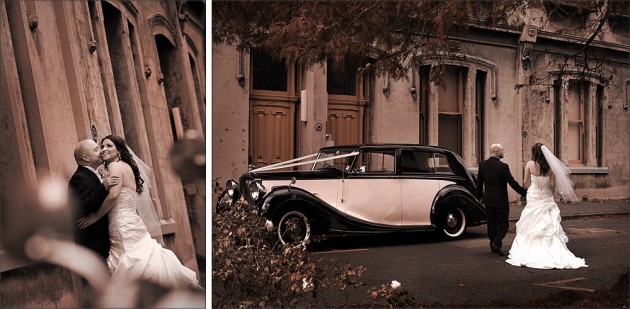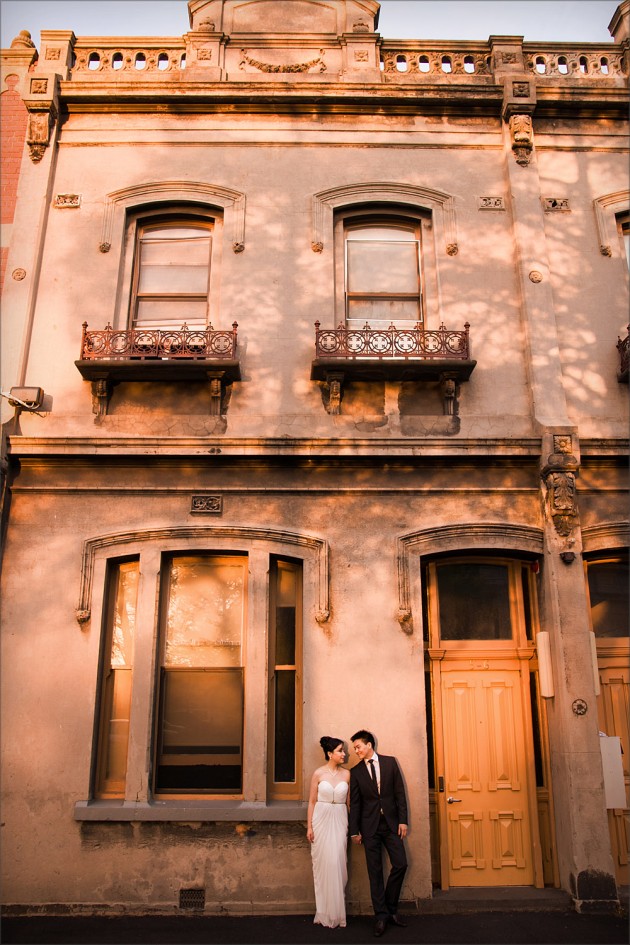 Moving around the Town Hall to the west, there are a series of interesting buildings and doors in states of sharp contrast or grand decay.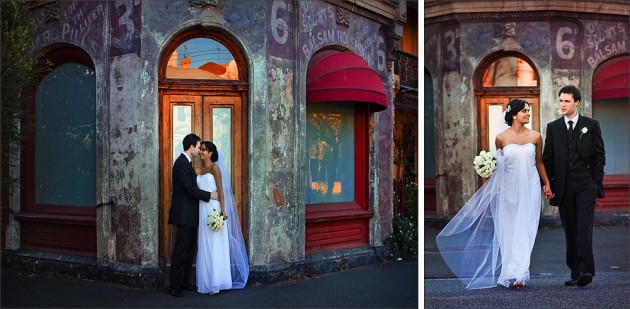 The South Melbourne Council Gardeners have maintained generous plantings perfect for soft, colourful vignettes and subtle de-focus effects.

Other delights include beds of lavender and sharply cracked paint over by the post office.

The mains streets are wide enough to host even the largest European bridal party walking side by side, with the grand spire rising above their heads.
Please feel free to visit Serendipity's main pages on the South Melbourne Town Hall and its history.