The Story of South Melbourne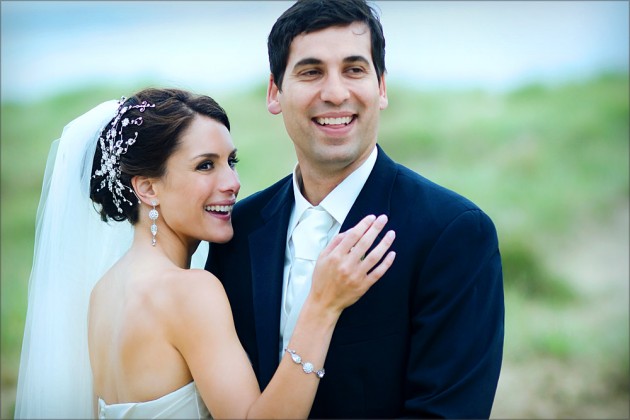 Many recent Serendipity clients have chosen the magnificent South Melbourne Town Hall and surrounding streets as a backdrop. This area works so well together due to to architecture showing different facets of a cohesive history. As such, we thought we'd bring you a new page on the story of this magnificent suburb.

South Melbourne Town Hall and surrounds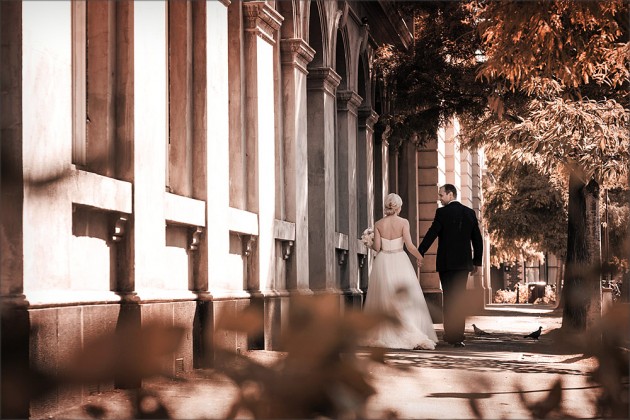 The South Melbourne Town Hall is a fantastic location, with the 1879–80 building providing tall Grecian columns at the front, and gorgeous Victorian walls on the side. The area can cater for bridal parties of any size, something larger groups may need to watch for. Rest assured, grand front façade will not be overpowered.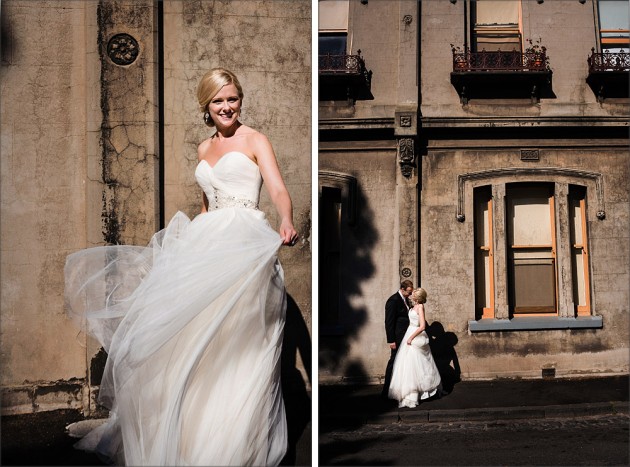 Next to the Town Hall are a series of cottages, built during the time when South Melbourne hosted a population in the tens of thousands. In it's young days there were so many immigrants for the gold rush that the suburb housed a tent city slum!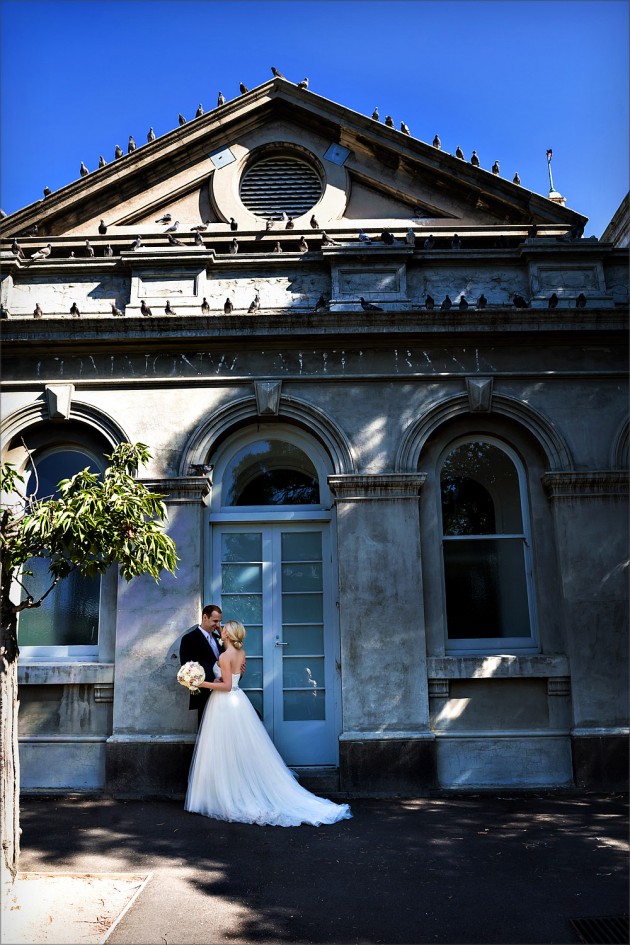 The population remained large through the second half of the 19th century and well into the 20th, eventually lowering due to gentrification and re-zoning. There are still the 19th century houses, shop fronts and walls that make up a gentler picture of living and working.

It balances out the grandeur of the Town Hall with it's massive spire, with a common visual theme of early Melbourne tying the mages together. As it is close to the city and St Vincent Gardens, there are plenty of locations nearby that can further build on this idea.

Lagoon Pier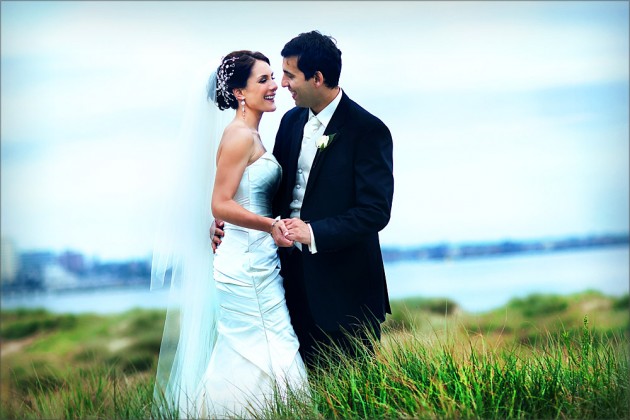 Lagoon Pier was once connected to its own mile-long lagoon, but sadly is no longer. The area was home to fishers, supplying Melbourne with food. The pier is a perfect place to take that sunset shot in a place with your veil dancing with the wind.
Kerford Rd Pier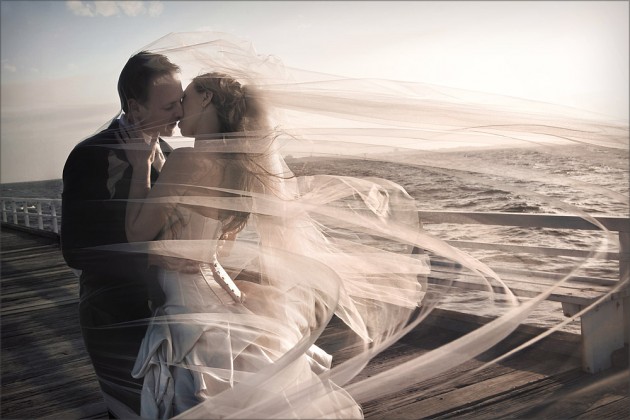 Kerford Rd Pier is a wide 19th century structure built to support fishing and boating, and with appropriate arrangements you can still dock a boat there! This location also has close, convenient parking.