Weddings for Car Lovers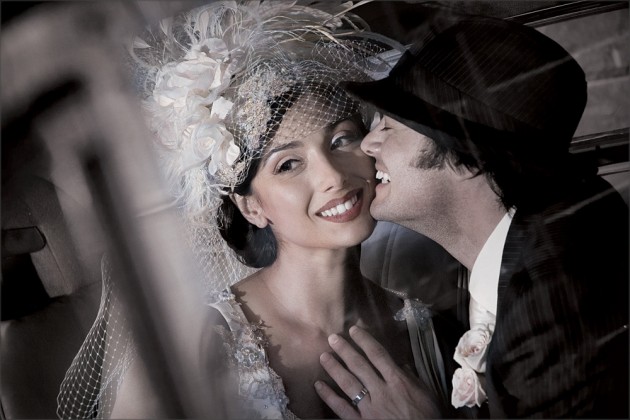 Two cars arrive for the ceremony, bearing the white ribbons that tell the world this is a wedding day. It is a great chance for the aficionado to ride in the luxury car of their dreams. Whether you already know exactly what you want and just want to read more, or still deciding on your chosen transport, Serendipity has some tips on cars to share with you.

The 1950s Chevrolet

This product of the stylish 1950s is ever popular with couples, and works so well in photographs. Imagine a perfectly restored Chevy, classic styling and soft red sepia producing an iconic shot of your wedding. The Chevrolet is famous not only because of its smooth, space age shape and shiny exterior, but because of where and when it came into existence: America in the '50s, where the automobile had become a part of daily life, suburbia had solved a housing crisis and the access to machines like cars was chaining life for the better. Owning a car allowed many newlyweds to move out of home and start their own lives. The Chevrolet will always be remembered because it was among the top of the class at a time when cars meant freedom.

Mustang

Built for speed, this classic rockabilly car has all the style and suave of retero cars. It was released by Ford in 1964, a great year for music, with the Supremes releasing Baby Love, The Beatles giving us the  record A Hard Day's Night and the Motown blockbuster Dancing in the Street by Martha and the Vandellas hitting the airwaves worldwide. Perhaps it's not wonder that the Mustang was immortalised in Mustang Sally in this exciting time.

1930s to 1950s models

This is perhaps the best option for guaranteeing  a fantastic look. The fine craftsmanship put into these retro cars extended to the aesthetics, creating a gorgeous class of vehicles that are still masterpieces all these years later. The glamour extends to the interior. Sit in soft leather lined comfort, looking at the immaculately designed steering wheel, gears, handles and windows.

Limousines
Take the whole bridal party with you in a stretch limousine! After all, a wedding is time for friends and family. Make sure you choose locations which can fit a large party, like South Melbourne Town Hall with its wide streets.

Modern Looks

Do you want a bold new car, or something sleek, shiny and black? Many couples want something simpler, choosing an understated modern car that will make them look great. Others just have to have the most modern, vibrant sports car or stretch Hummer to bring that unique sense of who they are to the day. Photographed from the right angle, we can bring out the most aerodynamic shape from the carefully created curves.

Your day is about you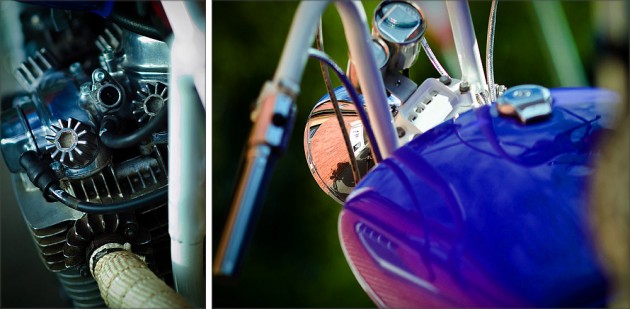 Why not add a rally car, motorbike, boat, pushbike, scooter or even a tram to the day? Your wedding should be one of the greatest events of your life, and if there's something that you love then make it a part of it. It's also about showing yourself, what is special about you and how you view the world. Styling your transport can be a great way of communicating this.

Horse and Carriage

There's another option for those who want to forgo the car for a day.Get married like a Queen in gilded carriage! Lovers of romance will be particularly drawn to this option. The metal lace work on the edges of compartments brings oldworldliness to the day in these beautiful details. The vintage touch also matches so many of Melbourne's marvellous late 1800s locations, like Butleigh Wootton, Labassa, Collins Street, and so many other locations around Melbourne. The carriage works so well with these places because it matches their opulence, built from the earth's riches during the Victorian goldrush. It is the perfect option for those who want to theme their wedding with this remarkable period of time.
Many Serendipity couples use the horse and carriage more like a location, hiring it for some beautiful photographs around 19th century Melbourne, but using cars primarily for the wedding transport.