History of Brighton Beach Boxes

These iconic little boxes that line Brighton Beach have a surprisingly rich history for their little size. Born from a need to combine Victorian and Edwardian values with bathing, the beach boxes have played roles in early Brighton, the Depression and now are a valued part of our heritage.
Victorian Modesty and Bathing Machines
The sensibilities of the Victorian era (1837–1901) were more severe than previously ones on the subject of nudity. Prior to this, men in particular bathed naked. The Victorians were more self-conscious. The swimwear they fashioned covered the body at least from shoulder to knee, but people still wished to hide themselves from the opposite sex. Thus the bathing machine, an enclosed box on wheels, was invented. Women would change in the bathing box, which would then be wheeled into the ocean. Here they could step out and swim, their lower bodies hidden by water. The bathing box could also shield them from view of the beach. Made of canvas or wood, it would hardly be seen as water gear today, but the Victorians had more limited resources.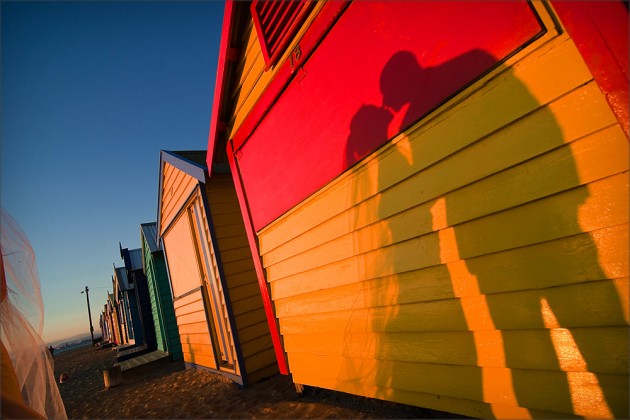 It wasn't a long conceptual leap from bathing machine to bathing box, and beach boxes evolved analogously in Europe and Australia. They became more fashionable with time. By the 1930s, King George V and Queen Mary owned a bathing box in Britain.

Bathing Boxes on Brighton Beach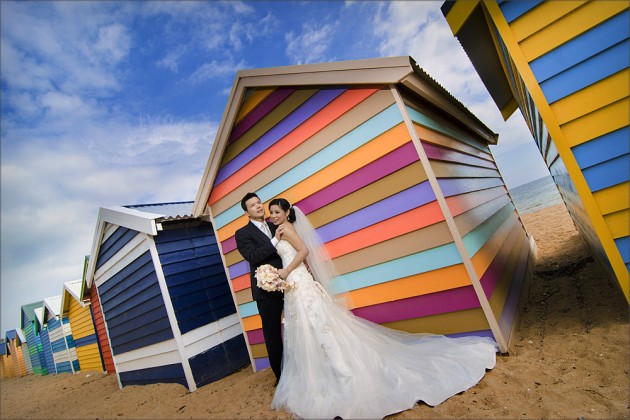 It is likely that at their peak there were 100 to 200 bathing boxes, but only 82 stand today. The first boxes were present in 1862, and perhaps earlier, near Brighton Beach. Brighton was a major settlement in Victoria at the time. During the day it was illegal to swim where you could be sighted by the other gender, and the beach was segregated into women's and men's sections. An enclosed salt water bathes was built on brighton beach in 1861, which helped cater to modest swimming. The boxes themselves allowed swimmers to change out of view of the beach front.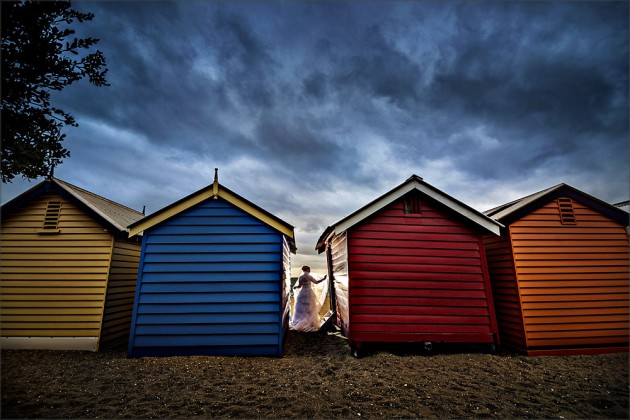 During the Great Depression the City of Brighton ordered beach boxes moved from where they stood to brighton beach, above the high tide point on the foreshore. This was in part a stimulus measure to provide employment. At the same time Brighton was growing and becoming more connected to the CBD, and permits for beach boxes were more and more in demand.
The beach boxes are still in use by their owners. Sadly they are not the hardiest structures, and many have been lost over the years to the sea and weather. The buildings have become iconic. These sweet pieces of Australiana come in many colours, dotting the shore with a beautiful reminder of our past.