The Dome with Serendipity Photography — 333 Collins Street
The construction of complex that sits at 333 Collins Street today was finished in 1990, however the history of this building dates back to the late 19th century. Originally built during the land boom of the 1890s the spectacular domed chamber is one of Melbourne's best kept secrets. The dome itself was designed for the Commercial Bank of Australia and has been maintained beautifully with two major renovations over the last century. This incredible building is one of the best examples of Italian Baroque inspired interior architecture in Melbourne. Designed by Lloyd Tayler and Alfred Dunn, the dome was narrowly saved from demolition in the 1970s after huge public opposition led by the National Trust.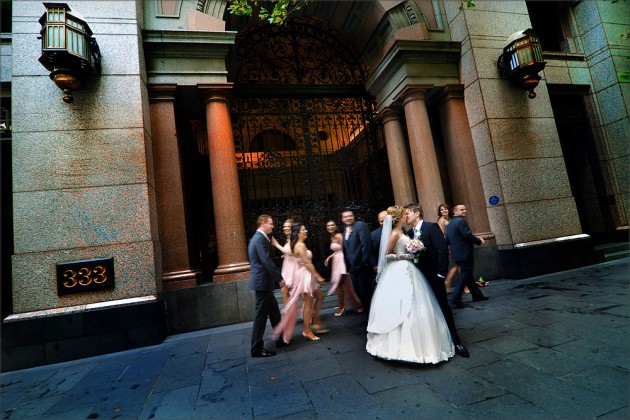 At the height of Australia's financial crisis the bank in 1893 the bank closed its gates. The faced of the building was re-designed in 1939, which was later replaced again with the podium level stone front that you can see today. When  entering through the beautiful wrought iron gates, the overwhelming grandeur of the old dome is breathtaking. The barrel vaulted ceiling, with granite columns and arches and elaborate ceiling roses all come together, creating a gorgeous ambience that transports visitors back to a time of opulence and glamour. The dome is considered to be one of the finest architectural landmarks in Melbourne, and is recognised by the British Society of Architects as the best structure of its type in the world. Natural light floods in through the central light well in the raised centre of the dome's ceiling, and is assisted by styled lighting that highlights the architectural intricacies of the grand old chamber.
Today a huge contemporary skyscraper stands at the rear of the building, mixing modern and historic, new and old, to create a glamourous ambience. The more contemporary additions to the dome work harmoniously with the original architecture, embracing its rich heritage and majestic atmosphere. Rather than competing with the original design, the new additions complement the old features perfectly.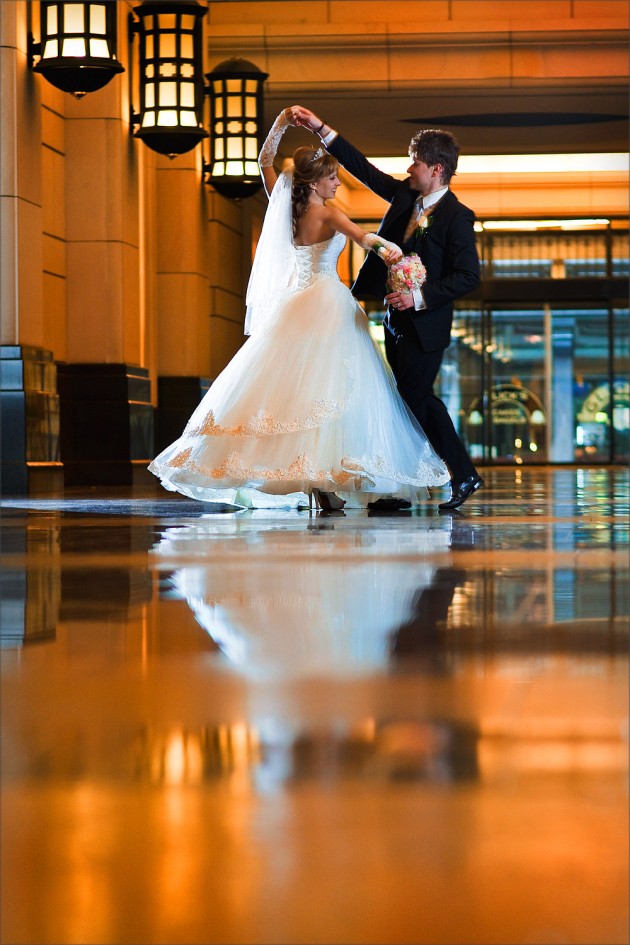 The setting that the dome provides is perfect for your reception. If you like grand opulence and the rich history of Victoria's past then 333 Collins Street is absolutely worth considering! The marble flooring and high ceilings make for a spectacular setting for receptions, and there are many catering options available so flexibility is key to this magnificent old building. Several features of the original building still survive, making this location a stunning look at the past. From the extraordinary mosaic floor feature to the ornate detailing of the pillars, ceiling and arches, the grand scale of this exceptional building gives any wedding photograph a stunning and elegant atmosphere.
For more fantastic photography locations along Collins Street have a look at this link!