Melbourne's W-Class trams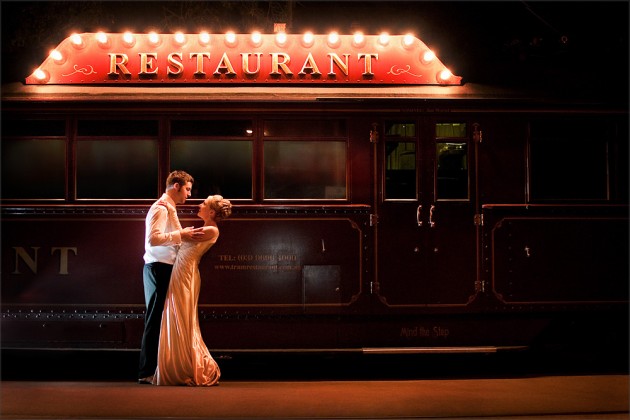 Serendipity appreciate the unique harmony that occurs when history and modern day celebrations unite. Our new post on the Colonial Tramcar Restaurant inspired us to delve back a little further into the interesting tradition of Melbourne's Tram network. The beautiful city of Melbourne is famous for its trams, which add charm, atmosphere and history to our city.
Melbourne's tram system began operations in 1885, when the first cable line operated by the Melbourne Tramway and Omnibus Company opened for business. This early line ran from the corner of Bourke and Spencer Streets past Flinders Street Station, all the way down the the Hawthorn Bridge. The cable tram system grew to be very comprehensive; tram network is one of the biggest systems in the world and a vital part of inner city transport.
W-class trams were introduced to Melbourne in 1923 and quickly became highly respected by the public for their aesthetic charm and great functionality. This was credited to innovative new design, specifically: a dual bogie layout, substantial timber frame supplanted by a steel under frame, a simple rugged design, and fine craftsmanship (particularly the older models). The W class was the mainstay of Melbourne's tramways system for 60 years. Close to 750 versions were developed, the most popular being the old green and gold tram; which remains an icon of our historic city.
If you're interested in finding out more about the history of Melbourne's trams, Serendipity highly recommend visiting the Melbourne Tram Museum, which is located on the site originally used as the Hawthorn Tramways Trust Depot. The museum which is open 11am-5pm weekends, is home to an impressive 21 fully restored trams including the W-class models (which deserve the nickname: World-class trams!)
How does this all fit in to wedding photography? you may ask… Well Serendipity recently had the pleasure of capturing a truly magical wedding reception on board the Colonial Tramcar Restaurant, we were blown away by this historic (yet with all the modern day luxuries) experience of this venue; truly elegance on wheels! Melbourne's Colonial Tramcar Restaurant is a venue of distinction. The Colonial Tramcar Restaurant is the world's first travelling tramcar restaurant, the historically converted 1948 tram, ran its very first service in 1983. Offering timeless style, vibrant atmosphere and roving views of the city as landmarks glide past your window, this venue is perfect for couples who desire an elegant and unique location. Serendipity love the vibrant photographic opportunities that are present with this one of a kind dining car. Bride, groom, and up to 108 guests, will be able to celebrate in style, amongst luxurious and distinctive interior styling as every moment of your atmospheric reception is captured expertly by our team of experienced photographers.