Crown Casino and Entertainment Complex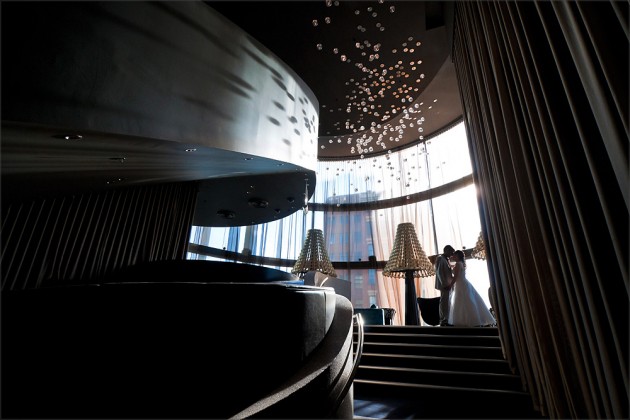 Located in charismatic Southbank, Crown Casino and Entertainment Complex is a stylish choice of venue for wedding day celebrations. Whether you plan on holding you reception there on the day, or just want to take in the splendour of the luxurious exterior, as one of several photographic locations, then Crown is the venue for you. Serendipity admire the 5 star treatment and glamourous aesthetics that seem effortless at Crown. You will feel like like a celebrity as at Crown Melbourne, every moment is a special one. Around every corner there's a new and exciting experience to explore. It's a place of glamorous escapes, spectacular views and inspirational ideas. It's a destination where anything amazing is possible. One of Serendipity Photography's favourite locations at Crown is the Crown Rooftop, full of glorious views, contemporary features, perfect for something special in your wedding album!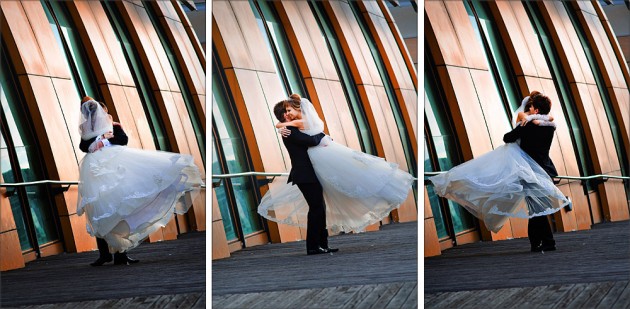 Crown's current casino complex opened in 1997, after moving from its original location from 1994 on the north bank of the Yarra. It is one of the central features of the Southbank area in the central business district. Located on the southern bank of Melbourne's Yarra River, Crown offers a brilliant combination of state-of-the-art technology, unsurpassed luxury and non-stop excitement. Crown has something to meet every need and match every mood. With 500,000 square metres of beautifully appointed space spanning two city blocks, Crown is the largest casino complex in the Southern Hemisphere and one of the largest in the world.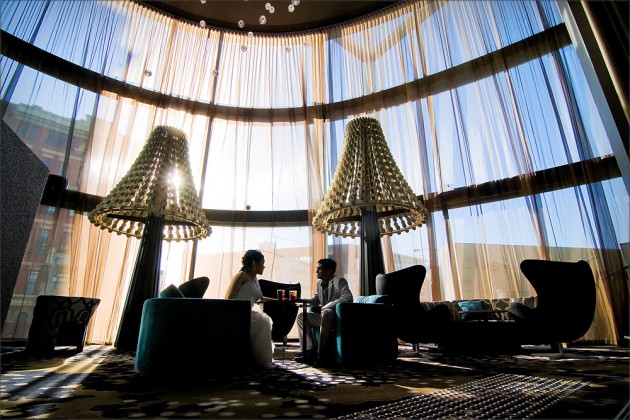 The attractive convenience of Crown's geographic location is complemented by the all inclusive facilities available at the venue. On top of the diverse selection of function rooms, fine restaurants and speciality stores in the main complex, there are also some exceptional hotels linked to Crown, such as the opulent Crown Towers, which offer an heavenly solution for pre wedding night accommodation. Before the day the bridal party can treat themselves to the exclusive and sophisticated Crown day spa, with tranquil surrounds, relaxing décor and the ultimate in private pampering suites.
Breathtaking skyline views, seen through the floor to ceiling windows, provide a striking backdrop for your celebrations. Stunning designer interiors, including custom-made carpets and plush wall panelling, are just some of the features present in Crowns selection of function rooms. Whether you're planning an intimate gathering, or a large-scale celebration, Crown Melbourne has everything you need to make your special day a spectacular one. Their impressive range of venues, including the exclusive Palladium, River Rooms, Garden Room, Studio 3 and renowned Breezes restaurant, offer the perfect setting for a romantic reception. Crown's world-class chefs, skilled waiting staff, and experienced function co-ordinators, add the finishing touches – to ensure every detail is considered and all your dreams for an unforgettable wedding are realised.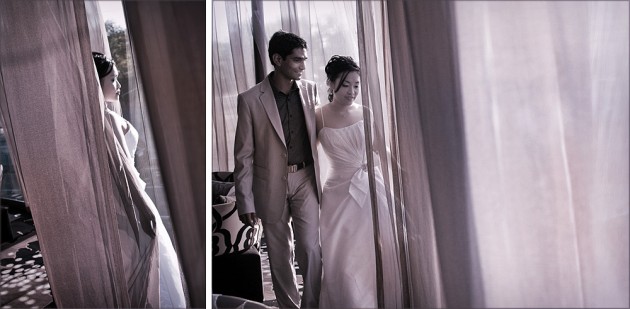 For a breathtaking photographic backdrop, the exterior façade of the Crown building offers an abundance. We specially recommend Crown at night, for remarkable streetscapes, lighting effects and delectable lit textures, and accessible urban paradise!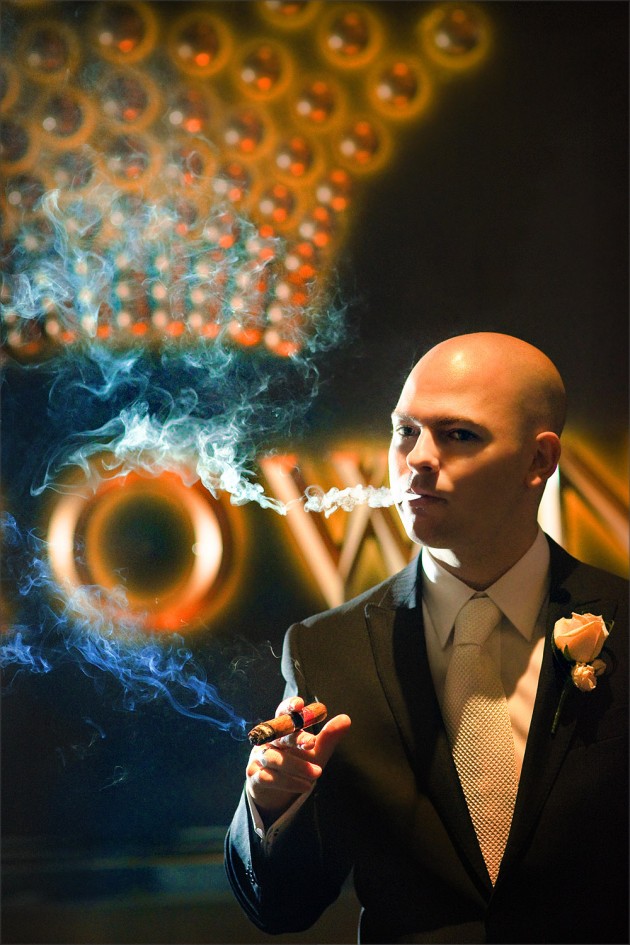 Notable features of the casino include its entrance (commonly known as the 'Atrium') featuring stepped fountains and spectacular sound and light shows under the themes of the four seasons. The pyrotechnic towers running the length of the Casino promenade emit spheres of fire issued at choreographed intervals from the tops of the towers. Nine feet in diameter, these pyrotechnics have become an iconic part of Melbourne's nightlife. If you prefer basking in Crown's glory during the daylight hours, there are plenty of gorgeous details to add a sparkle to your photos. Exquisite water features appear both inside and outside the Crown casino complex. They include the Seasons of Fortune, Southern Porte Cochere, Revelry, Brigades and Celebration. The front entrance which boasts rainforest like foliage, and water fountains that run down the textured granite walls, will add a glamourous –even exotic– feel to your already magical day. The experienced and creatively talented team at Serendipity, recommend Crown, as an exceptional location. The elegant décor, impressive grand entrance and luxurious grounds effortlessly complement all of your celebration and photographic desires.
At Serendipity Photography we are grateful for all our clients who have chosen the River Room, notable for its city views from the massive floor to ceiling windows, and amazing standards of customer service. Clients who choose Crown for their wedding reception also gain exclusive access to the Crown Rooftop, surrounded by city scape, cloud and featuring wonderful metallic curved surfaces, perfect for a contemporary finish to your wedding location photography.