Historic St Kilda and Bayside Locations
Melbourne has long been a beautiful and diverse destination for exceptional wedding day photography. Whilst the historic CBD is a rich source of inspiration, boasting striking architecture, elegant reception venues and classic backdrops, beyond the Yarra River the atmospheric Bayside is becoming a popular alternative, offering a relaxed and elegant setting for diverse wedding themes, seasons and scales. At Serendipity Photography we are inspired Baysides treasure-trove of beautiful locations, which continue to redefine the notion of contemporary romance, offering a unique array of settings for wedding day celebrations.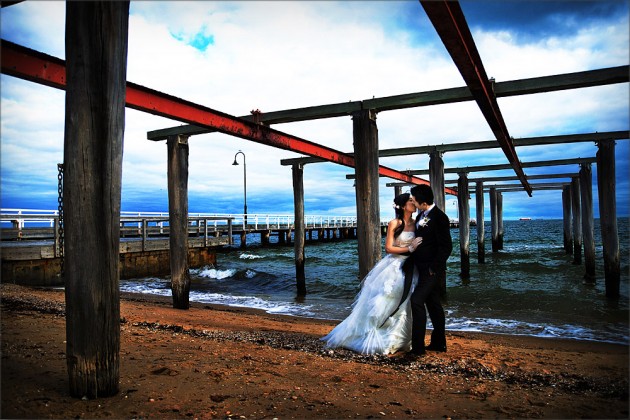 Once couples stroll south of the Yarra River, they are met with a haven of picturesque locations, where modern urban sophistication is combined harmoniously with charming beach-side aesthetics and peaceful ambience, the result is truly distinct and highly romantic wedding day moments.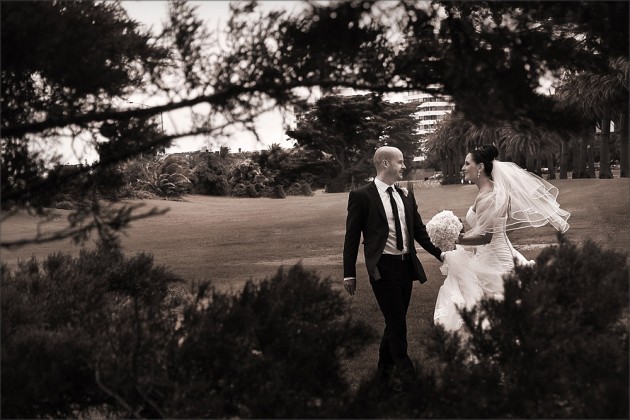 St Kilda
Located in Melbourne's south, the historic beach-side suburb of St Kilda has long held iconic status. Bursting with rich and distinctive architecture, breathtaking views of Port Philip Bay, as well as a myriad of great reception venues, charming cafes and atmospheric bars, St Kilda provides a stunning and truly unique setting for wedding day celebrations.

Its close proximity to the CBD (a mere six kilometres) cements St Kilda as a dream destination for a fly by alternative location visit, as well; the exceptional range of locations and breathtaking views is more than enough temptation for brides and grooms to set their entire day within this beautiful location!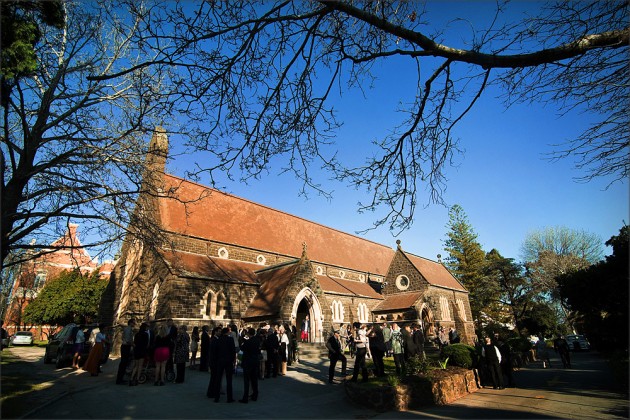 St Kilda boasts an abundance of diverse venues and photographic locations, creating the perfect setting for every stage of the wedding day. The unique selection of churches and temples provide a welcoming and inspiring choice of ceremony venues for brides and grooms of many different religious faiths. One such venue is the picturesque St Mary's Catholic Church. Set in the heart of St Kilda, this elegant Gothic Revival church provides an enchanting backdrop for stunning wedding day photography, and delivers the perfect setting for medium  ceremonies. At Serendipity we love the substantial grounds, the grand surrounding trees, and the russet toned slate roof tiles which are a stunning complement for a variety of group shots.

St Kilda is an area of rich history, after being founded in 1841 thanks to Superintendent Charles La Trobe who named the area after the ship The Lady of St Kilda, which at the time was moored romantically on the main beach, today known as the St Kilda foreshore. The very first block of land in St Kilda was purchased by James Ross Lawrence, who christened the three boundary roads as: Acland Street, Fitzroy Street and The Esplanade. (A plaque at the junction of Acland and Fitzroy Streets marks the site of the block.)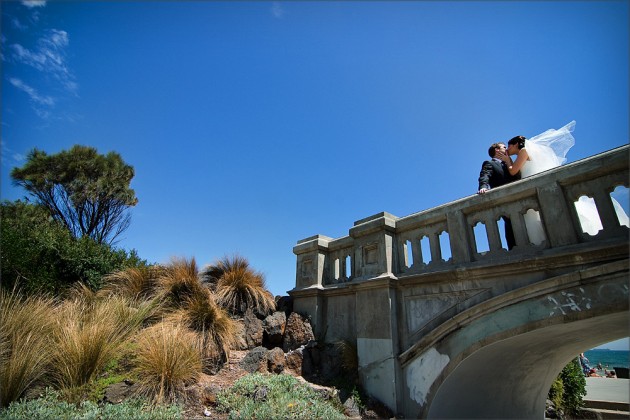 Within a few years, St Kilda became a fashionable area for wealthy settlers, evidence of this remains in the elegant selection of Edwardian and Victorian period mansions scattered throughout the tree lined avenues, characteristic hills and waterfront.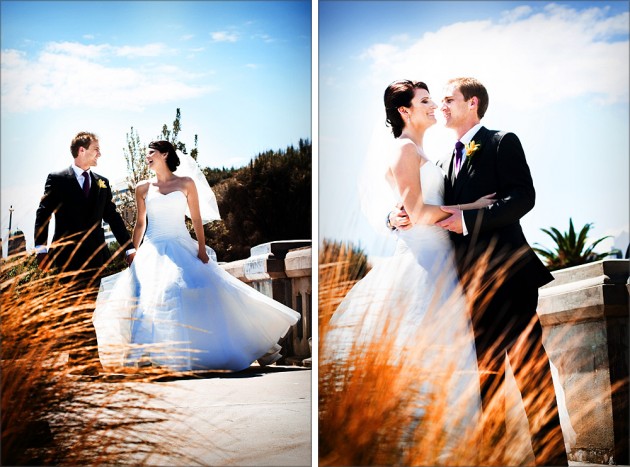 Today St Kilda remains an important cultural centre of in Melbourne, the picturesque views across Post Philip Bay combined with the vibrant architecture and vibrant nightlife render it a fashionable destination, abundant with unique photographic backdrops, and elegant venues.

From a photographers perspective there is so much to love about St Kilda, from the range of beautiful churches, historic architecture, picturesque gardens — including the famed St Kilda Botantical Gardens and exciting landmarks such as Luna Park and the Palais Theatre, as well as elegant reception venues such as Circa the Prince. Whether your wedding style is contemporary with a touch of urban, or subtly romantic, St Kilda truly delivers.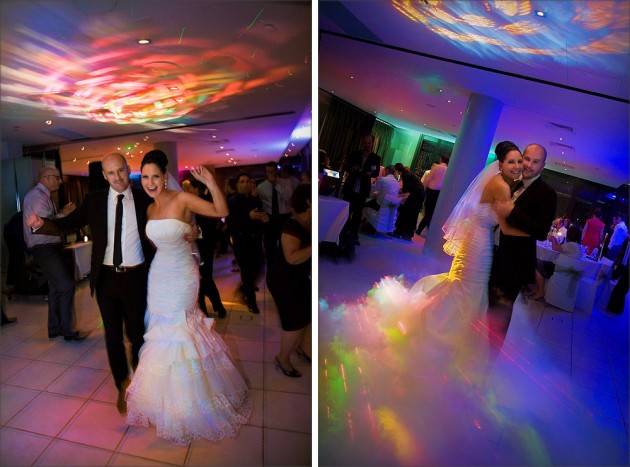 Our main website's dedicated section on St Kilda is abundant with our favourite recent wedding day photographs captured at this atmospheric location.
Bayside locations
The Bayside and Mornington Peninsula regions have long been a sought after destination for wedding day celebrations, perfect for brides and grooms who appreciate relaxed beach side ambience and urban elegance. Harmonies of modern and rustic architecture, lush and expansive gardens, breathtaking panoramic views across the bay and an exceptional range of reception venues and fine restaurants are just some of the features you can expect when setting your wedding day within the gorgeous Bayside area.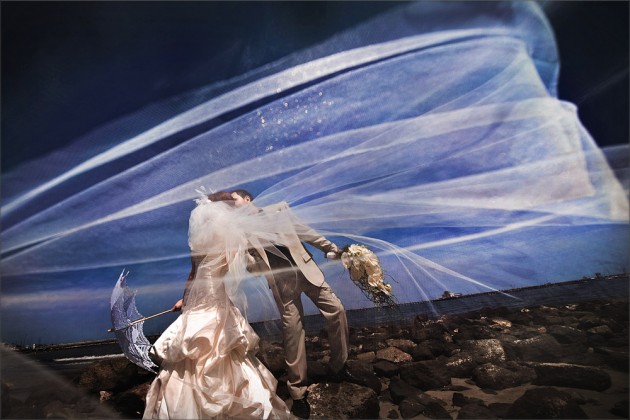 Boasting some of the best beaches in Victoria, Bayside is the perfect setting a picturesque beach wedding. Centrally located Brighton Beach is a popular option for memorable outdoor ceremonies. The views of the sea and sky can help to make some incredibly dramatic photos, with colour and depth that we just love at Serendipity photography! Perhaps you are thinking of all standing on the rustic surface of Ormond Pier on a balmy March day, surrounded by glorious views of blue and fanned by gentle sea breezes as you say your vows? Or love the vibrant compositions of colour and form offered by iconic Beach Boxes! Brides and grooms who are interested in visiting one of Baysides heavenly beaches on the fly, can find more inspiration in Serendipity's dedicated pages on North Road Pier, Kerford Road Pier and Elwood Beach.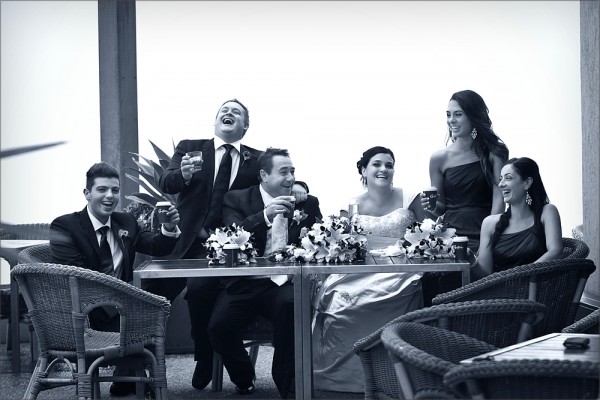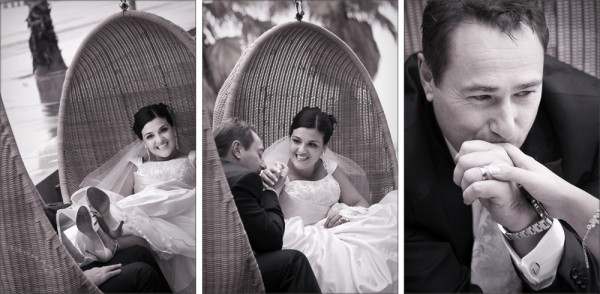 Republica is a restaurant by St. Kilda beach with a relaxed pace, offering drinks, food and a view of the beach perfect for something romantic.

Romantic wedding day portraits are heightened by the rustic timber details, soft natural light and breathtaking panoramic views offered by any one of Bayside's generous selection of beaches as an alternative photographic location. Situated within close proximity to the CBD, these locations offer an harmonious blend of urban convenience and regional tranquility with rustic charm.
The beach-side haven of the Bayside region and Mornington Peninsula is also abundant with sophisticated indoor venues, allowing for each part of your day to be celebrated elegantly. The diverse selection of highly regarded function centres, exquisite churches, luxurious hotels and atmospheric restaurants define Bayside as a true one stop shop for weddings!
Serendipity Photography continue to be inspired by locations such as the International of Brighton,Circa the Prince and the Brighton Savoy. Two unique properties are Kamesburgh Gardens and Billilla Mansion, each elegantly offers the best of both worlds — harmoniously combining classic architecture with picturesque landscaped gardens. Follow the links to our main website here and here for an inspiring collection of recent wedding day photographs captured at these locations.