Luna Park — St Kilda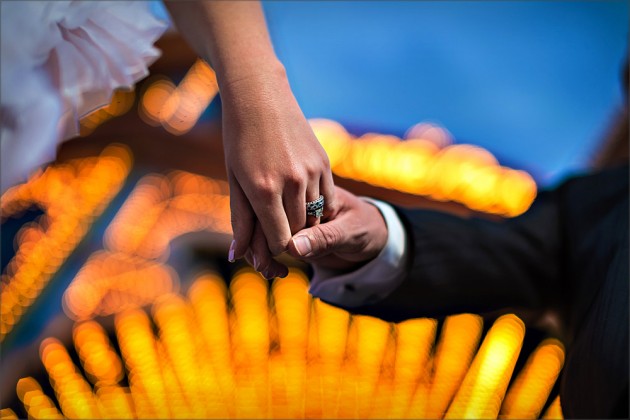 St Kilda's Luna Park is on of the most iconic locations on the bay. Located on the foreshore it opened on 13 December 1912 and has been operating ever since. The first of four Luna Parks built in Australia, the St Kilda amusement park is one of only two that remain today. Luna Park was developed by American showman J D Williams, with the Phillips brothers, who had ample experience in the amusement industry prior to relocating to Australia. The chief engineer was T H Eslick, an Englishman who had also worked on parks worldwide. In 1913 Williams returned to America to found Warner Brothers Studios, while the Phillips brothers stayed in Melbourne to manage Luna Park until their deaths in the 1950s.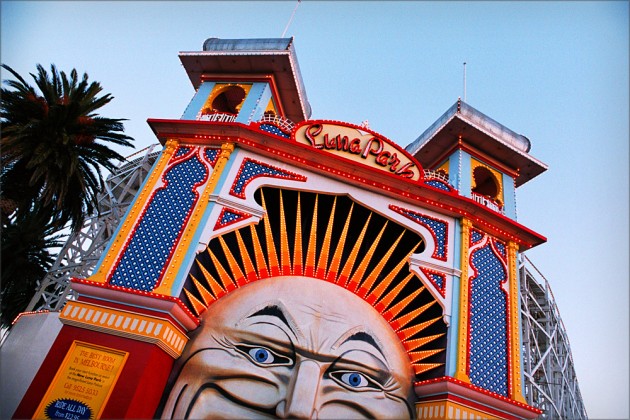 Luna Park was at its height in the years before WW1. It was a roaring success and, with attractions such as the Scenic Railway, River Caves, Penny Arcade and the American Bowl Slide, the park drew people from far and wide.
Today Luna Park is operating with as much energy as ever, with people coming from all over the state to visit the laughing face and to travel on the scenic railway. The entrance to Luna Park is a great backdrop for wedding photography. If you're after something a little quirky, but still retaining that great Australian ambience, Luna Park is definitely worth considering for your wedding day location photography.