Melbourne Museum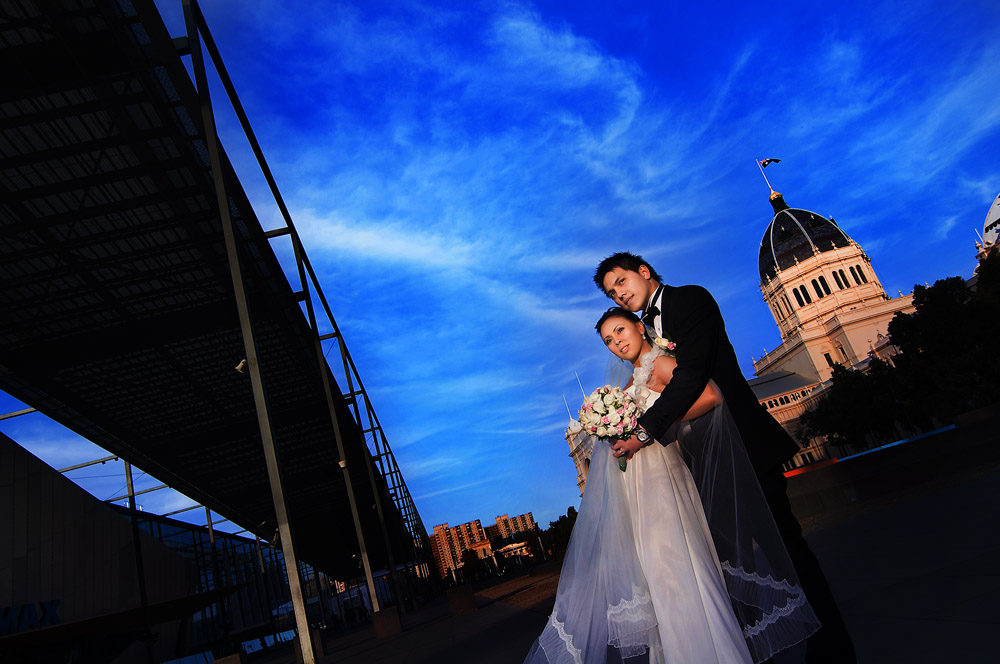 While classical architecture can off couples the fairytale dream wedding photos, at Serendipity Photography we think that modern architecture, too, can bring vitality and excitement to wedding photography. While there are plenty of modern building design in Melbourne popular for wedding photography, by far our favourite is the Melbourne Museum. The spaces in the Melbourne Museum, from under the huge "wings" that span the entrance to the glass-encased stairwells and reflective metal panels, are all elegantly designed and perfect for couples seeking romantic wedding photography with a monumental feel.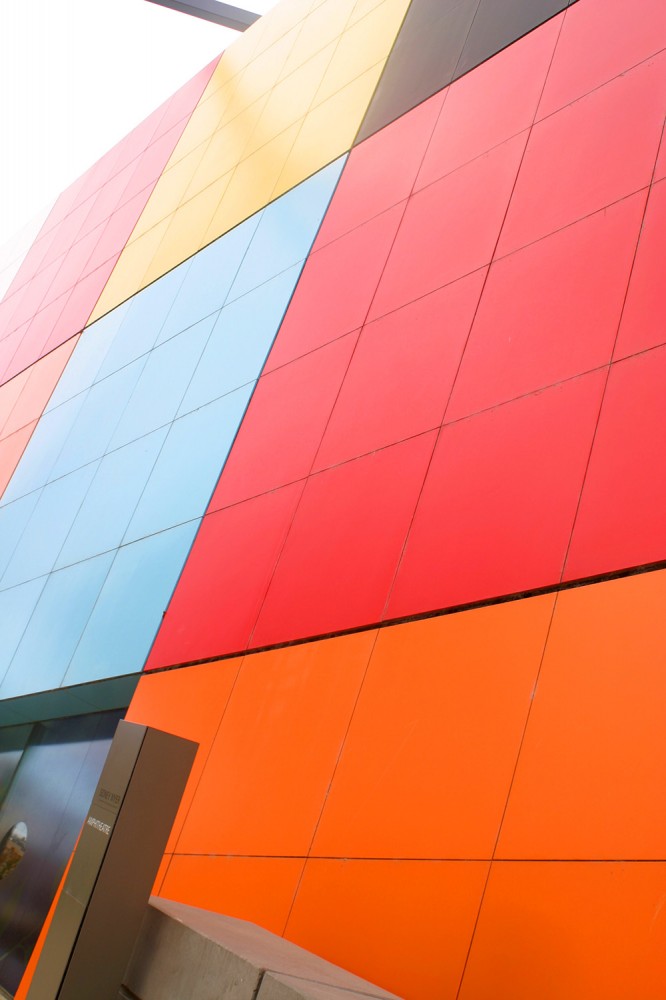 The Melbourne Museum has become a modern classic, with enough controversy, hype and excitement around it before it was even completed to ensure that it became a Melbourne icon. The ever-popular Melbourne-based architects Denton Corker Marshal won the bid to design the Melbourne Museum, in what is commonly known as the neo-constructivist style. Their design explodes from the centre outwards with streaks shapes and colours that both visually attract and alarm. If this sounds a little unusual, try to imagine fireworks; it definitely pops in the same way.
As well as being an interesting and eclectic location, on a more practical note the Melbourne Museum has great value as a wedding photography location on rainy days, when the concrete and glass glisten in the wet. The glass itself channels the light into lots of unusual tones, beautiful blues and aquas, even the metal panels reflect the brighter tones of some areas of the eastern and western wings.
If you are interested in holding your reception at the Melbourne Museum there are plenty more incredible locations inside, such as the modern rainforest in a reflective glass chamber to warm textured-wood installations and massive painting. The Treetops reception room is exceptionally gorgeous and sophisticated.
One of Melbourne's most interesting buildings, it has a surprising array of colours and shapes, a large variety of textures that the interior space offers a stunning potential for wedding day photography.