Parliament House — A History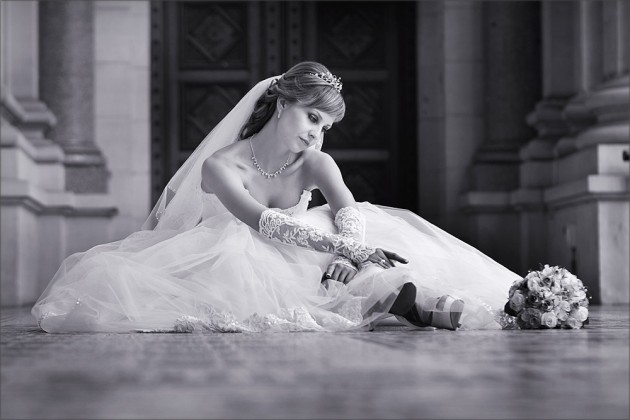 Parliament House is one of Melbourne's best known landmarks. With a history dating back to the colonial years of the Victorian state, it remains truly on of Melbourne's foremost examples of exceptional architecture. Serendipity Photography have captured many special moments at the iconic Parliament house, even after our decades of experience we continue to be inspired by the classic architecture, rich history and endless selection of fine touches. Drawing inspiration from the Ancient Roman period, the striking columns which flank the entrance exterior of Parliament house provide a classic backdrop, perfect for couples who wish to take a step back in time and revel in the unique beauty and dramatic compositions classical architecture provides.

History
In 1851, even before the colony of Victoria had acquired full parliamentary self-government, Governor Charles La Trobe instructed the colonial surveyor, Robert Hoddle, to select a site for the colony's new parliament to meet. Hoddle selected a site on the Eastern hill at the top of Bourke Street which at that time, when few buildings were more than two storeys high, commanded a view of the whole city. Today these breathtaking views still prevail, ensuring that from every angle the grand exterior of Parliament House is very visually apparent, a commanding presence dominating Eastern end of the the city.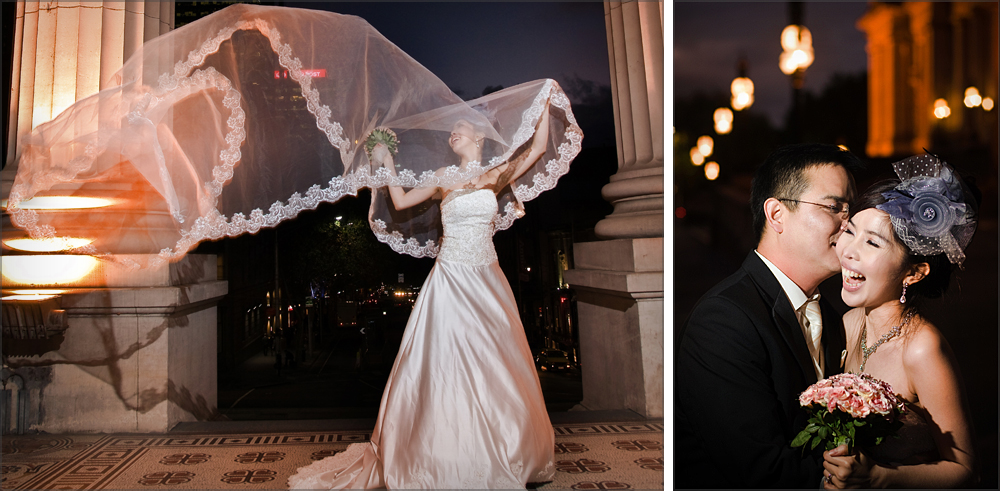 Once the site had been announced, the next task was to find the perfect design. In the interest of Democratic sensibilities an architectural competition was opened up to the public. The winning entry was awarded to John Knight, and whilst the young architects vision was of great inspiration, in the end, T Charles Pasley, the government architect, used his own design rather than the winning competition entry. Pasley's Roman Revival architectural design drew great inspiration from the eminent Leeds Town Hall.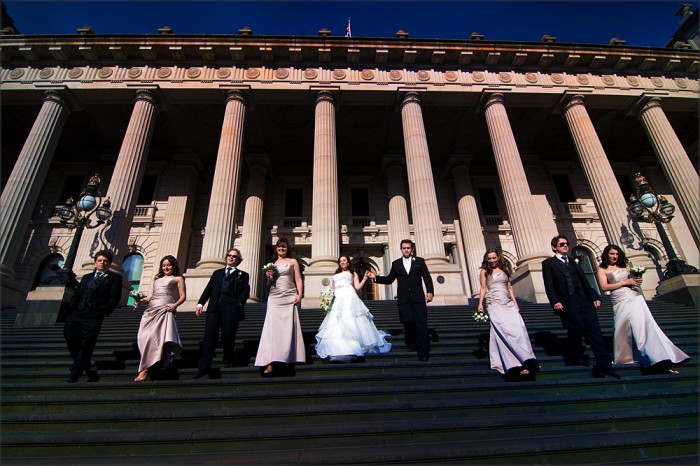 Construction began in 1855, and was completed in 1927. The Victorian Goverment has used the grand building as a meeting place since its opening Parliament House has seen many historic moments, including the foundings of both the Federal Labour and Liberal parties, and the first set of electrical bells to call members for divisions, installed in 1877.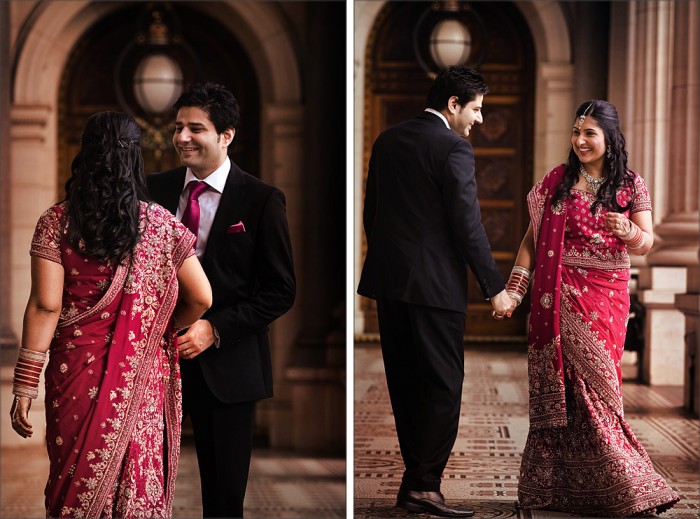 You might be familiar with the wise saying 'Rome wasn't built in a day', this beautifully illustrates Parliament house's long held reputation as a true landmark of Melbourne. After it's luxurious doors opened in the mid 19th century, additional touches were incorporated over the subsequent decades. The Legislative Assembly and Legislative Council chambers were finished in 1856, whilst the grand library and the Great Hall (now known as Queen's Hall) were completed in 1860 and 1879 respectively. The impressive classical colonnade and portico were added at the height of the late 1880's boom, being finished in 1892 and the north wing was completed in 1893 whilst refreshment rooms at the back of the building were added in 1929.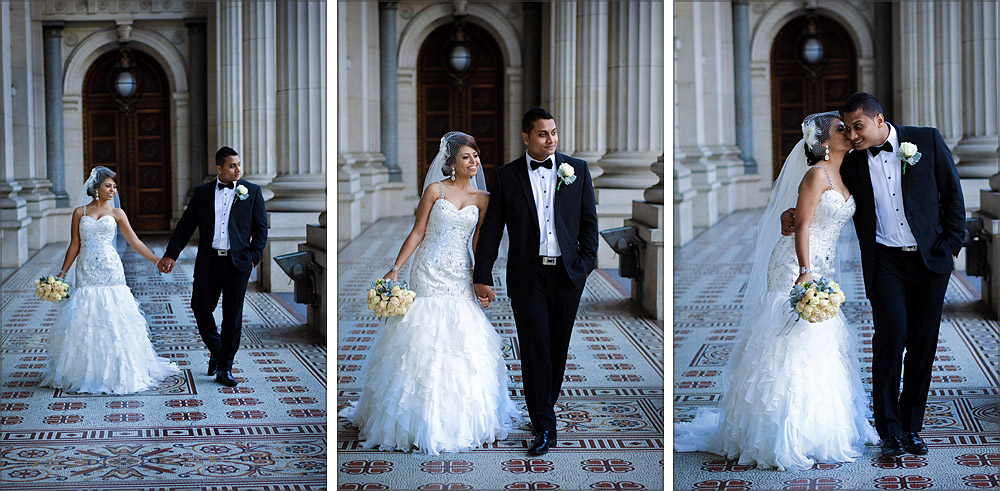 –We invite you to explore more images and ideas in Serendipity Photography's main page on Parliament House, and on the Serendipity blog page on the beautiful surrounding wedding photography locations that help to make Parliament House  such a desirable destination on your wedding day. At Serendipity Photography we believe that Parliament House is one of the most versatile wedding photography locations in Melbourne, allowing a huge range of photography styles. As well as the wedding classics we all know from Parliament, it is possible to shoot in a very romantic way —  for more on view Elena and Sasha's Russian Baroque styled wedding. Along other lines, Parliament suits a contemporary client, where at Serendipity, we used the massed shapes and hard lines of the columns and steps. Parliament is right next door to the Paris end of Collins Street, with shops galore ranging from international labels to romantic curiosities or historic venues. And last but not least Parliament House is perfect for night wedding location photography, a a real shelter in inclement weather!
Nearby Wedding Photography Locations
Because of it's proximity to various beautiful locations, Parliament House is one of Serendipity Photography's favourite places shoot classical wedding photos — or perhaps to update it with a combination of old and new with a contemporary themed shoot. Parliament House is close to the Renaissance themed architecture of Old Treasury, and the adjacent Treasury Gardens, perfect for family shots, formals and a splash of green in your wedding album. Gordon Reserve, centrally placed, is a good dropping off point for this cluster of heritage architecture based locations, and is grace by the Stanford Fountain, with its beautifully styled Baroque lines, and inspiring history. Serendipity, along with many wedding Melbourne wedding photographers over the last half century, continues with the fine tradition of  romantic wedding images the accompanied by beautiful ambience of The Hotel Windsor; and would thoroughly recommend the Princess Theatre as an ultimately romantic location, particularly soft low evening light.