Princess Theatre

The Princess Theatre on the edge of Melbourne's CBD is an iconic building. Listed on the National Trust with over 150 years of history, it still continues to host world-class theatre today. The theatre is best viewed from the steps of Parliament House across the road, with the Second Empire structure wonderfully complemented by warm incandescent lights.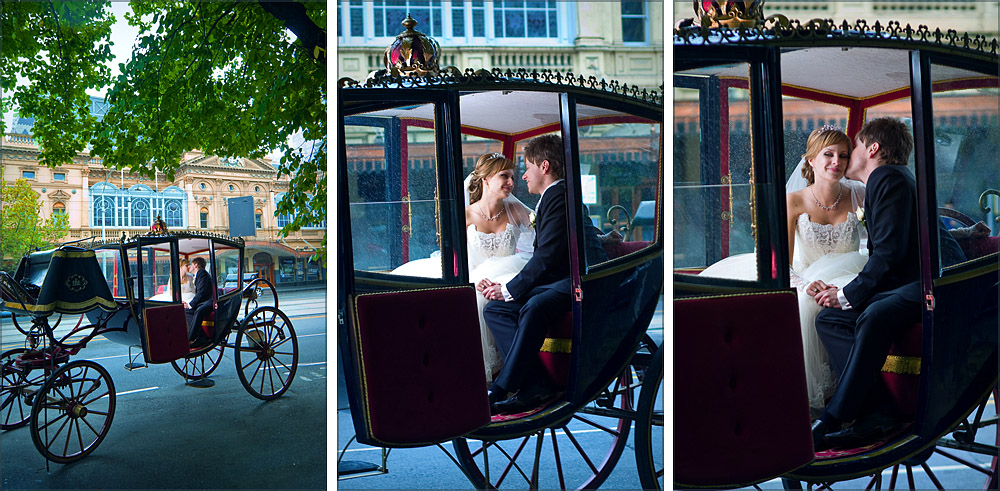 We really appreciate being able to shoot the Princess Theatre at dusk. The defocussed lights create softly washed colours, beautifully floating like golden orbs, resulting in a delightful backdrop that feels at once ephemeral and timeless, wonderfully suggestive of a uniquely Melbourne celebration.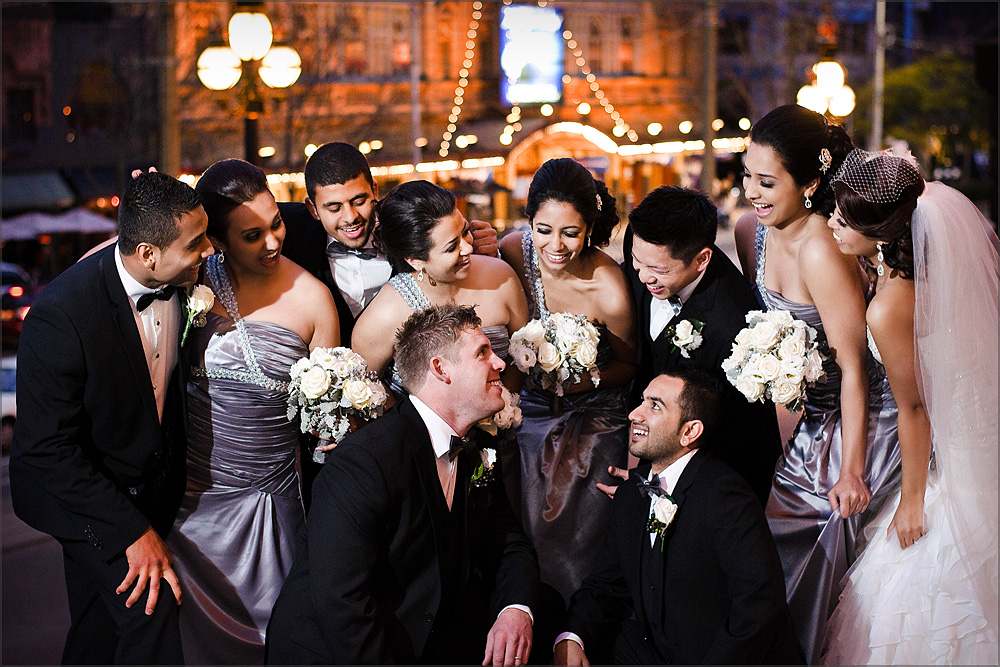 Princess Theatre offers classic elegance and ultimate romance
In essence, Princess Theatre is one of Serendipity Photography's favourite places in inner Melbourne for wedding location photography, particularly at dusk. Princess Theatre when coupled with surrounding locations is perfect for brides and grooms look for traditional virtues taken that little bit further. Images of Princess Theatre evoke a sense of historical romance — add in a modern gown and Serendipity's colour work the location can offer couples both worlds — classical beauty with a contemporary twist.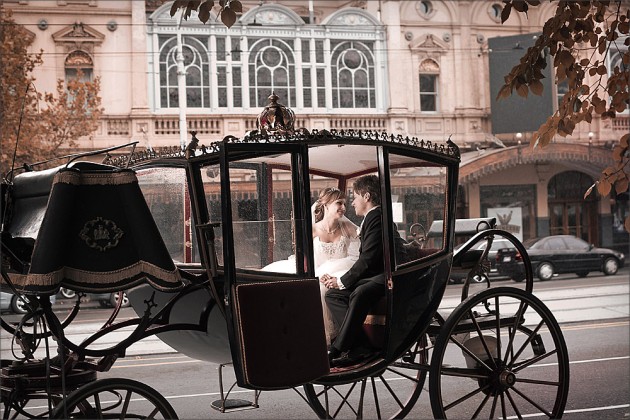 Princess Theatre is close to so many of Serendipity Photography's favourite wedding locations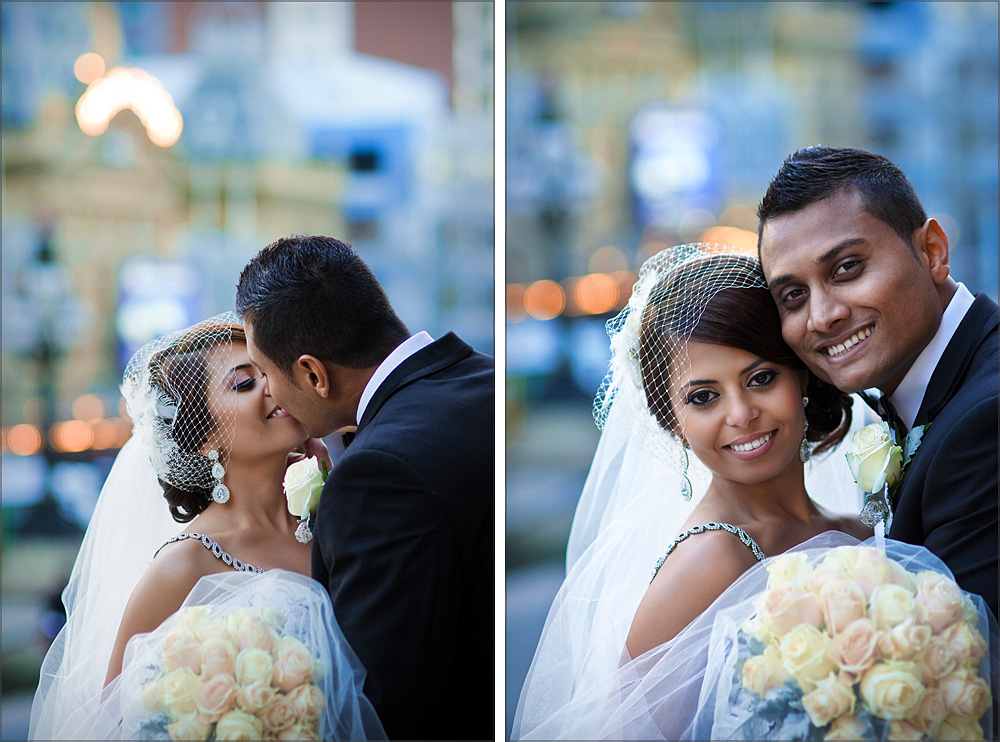 The area near Treasury, Parliament and the Hotel Windsor is a very special area for Melbourne couples, with many top destinations only a minutes walk away! We invite you to browse Serendipity Photography's pages on these locations for information, history and tips on creating stunning wedding images!
The Princess Theatre is placed diagonally opposite Parliament House, perfect for wedding couples looking for classic elegance or a romantic, timeless feel. Parliament House offers shelter on wet days, imagine twisting gracefully as you practise your first dance in the midst of the columns in the portico, your train sweeping across the marble mosaic, lovingly recreating the atmosphere of Rome in all its classic glory. Parliament House is one of the finest examples of british Empire colonial civic architecture anywhere.  Parliament House is close to many other nearby wedding locations.  One of Serendipity Photography's favourite possibilities is to shoot the wedding couple with city lights along Bourke Street at dusk from the top of Parliament steps — Parliament House is also a wonderful location at night!
Please read Serendipity's page on the history of Parliament House for more images and information on one of our favourite wedding locations!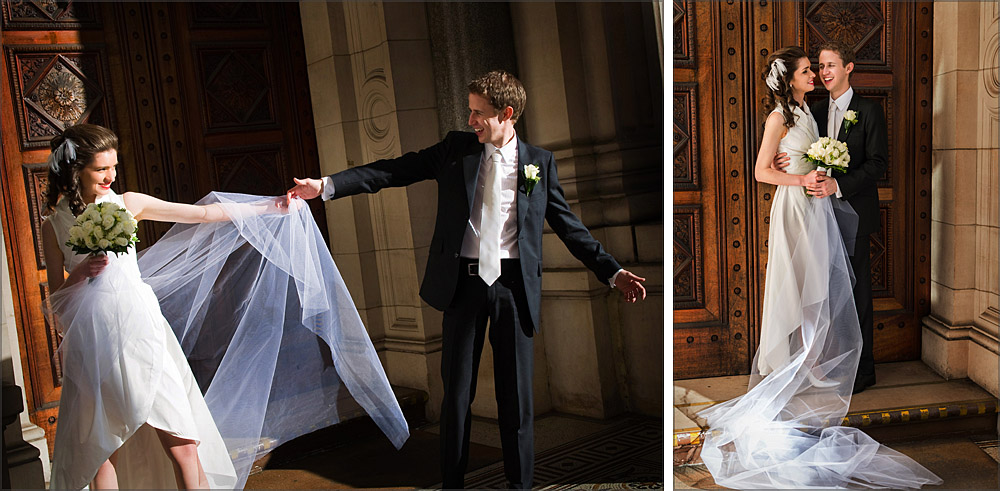 The Hotel Windsor, high Victorian in style, looks stunning in wedding images. The Hotel Windsor, one of Melbourne's most admired heritage buildings, evokes feelings of European cities because of it's twin mansard roofed towers built in the Second Empire style. The building itself is created in a Renaissance revivalist manner, and the stunning details of the façade have graced many wedding albums over the decades. Because of its height the Hotel Windsor photographs well from the other side of Spring Street, particularly from  Gordon Reserve, home of the beautiful Stanford Fountain - please visit Serendipity's pages for more images and stories of the surprising history of these Melbourne icons.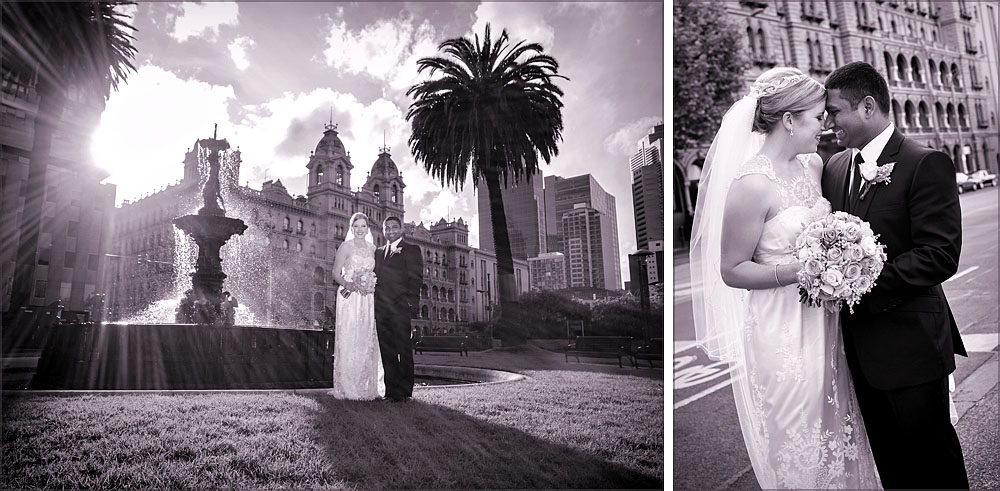 The Old Treasury building, built between 1858 and 1862, was housed to hold the wealth of the new colony in the bright days of the gold rush era. At Serendipity Photography we recommend Treasury as one of the most beautiful Rennaissance inspired pieces of architecture in Melbourne, a perfect location for the classically inspired couple. With elegant proportions, three main entrances, a central portico in "Italian palazzo" form, colonnaded arcades, and elaborate window pilasters and pediments, the Old Treasury building offers generous curves and balustrades, sweeping steps, and a wonderfully spacious terrace. Old Treasury's sheer size, plus its proximity to parking, and the elevation away from the Spring Street traffic are some of the reasons why Treasury would definitely feature in Serendipity's top ten inner Melbourne wedding photography locations, particularly for couples with large bridal parties and limited time. Another welcome feature of Treasury is the availability of shade on very hot January and February days.  Couples can walk over to the Victorian styled  Treasury Gardens, a splash of green in your album without another drive.