Wedding Ceremonies at Treasury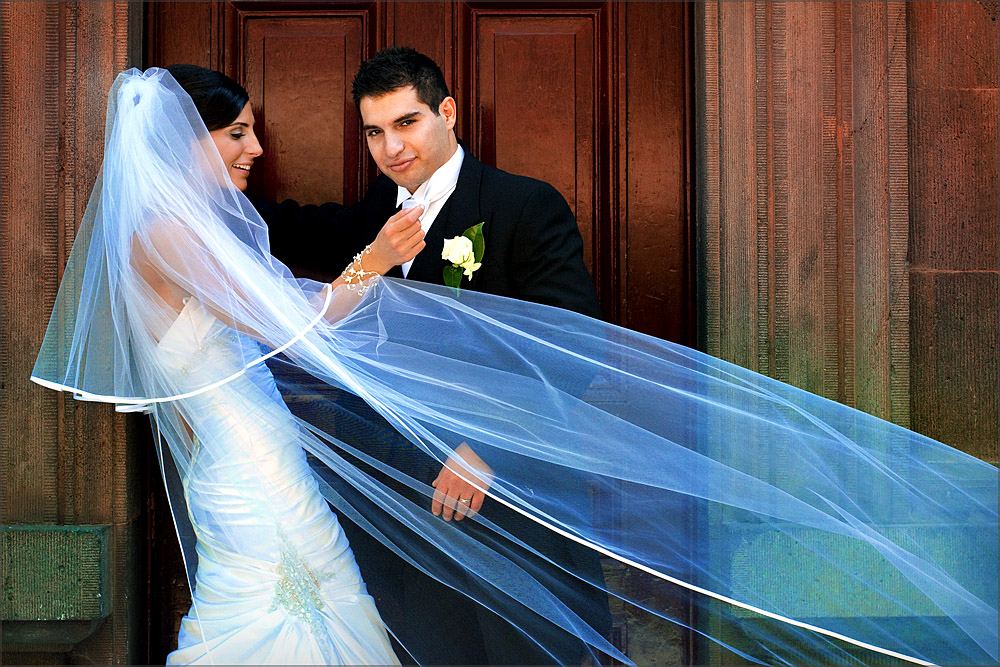 The Old Treasury building in the heart of Melbourne is a beautiful place to have your wedding ceremony. Treasury is surrounded by the best that Melbourne has to offer in terms of classic buildings, elegant windows, Collins St. of course, and Treasury is just over the road from the splendid Windsor Hotel with its much loved Second Empire roof line and Renaissance façade.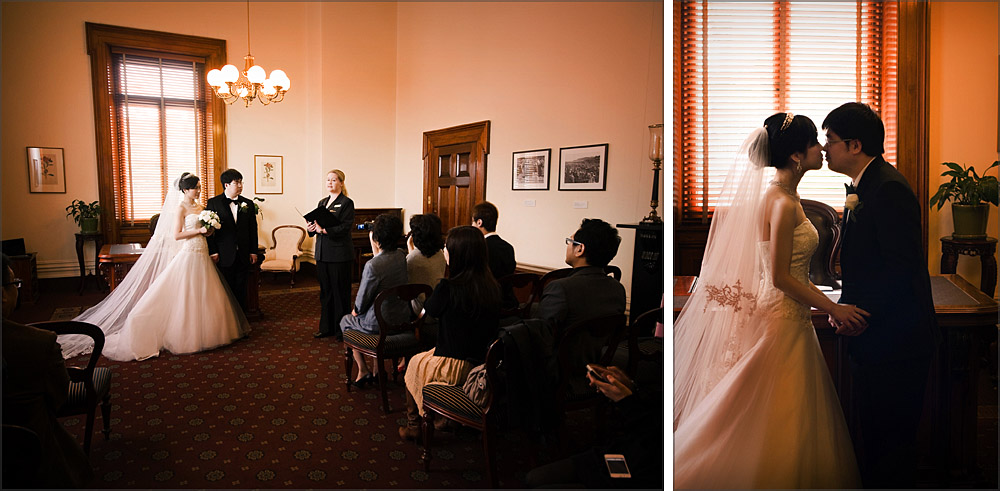 Couples normally have their choice of two rooms at Treasury, although it is also possible to negotiate to use the very ornate and beautiful chambers.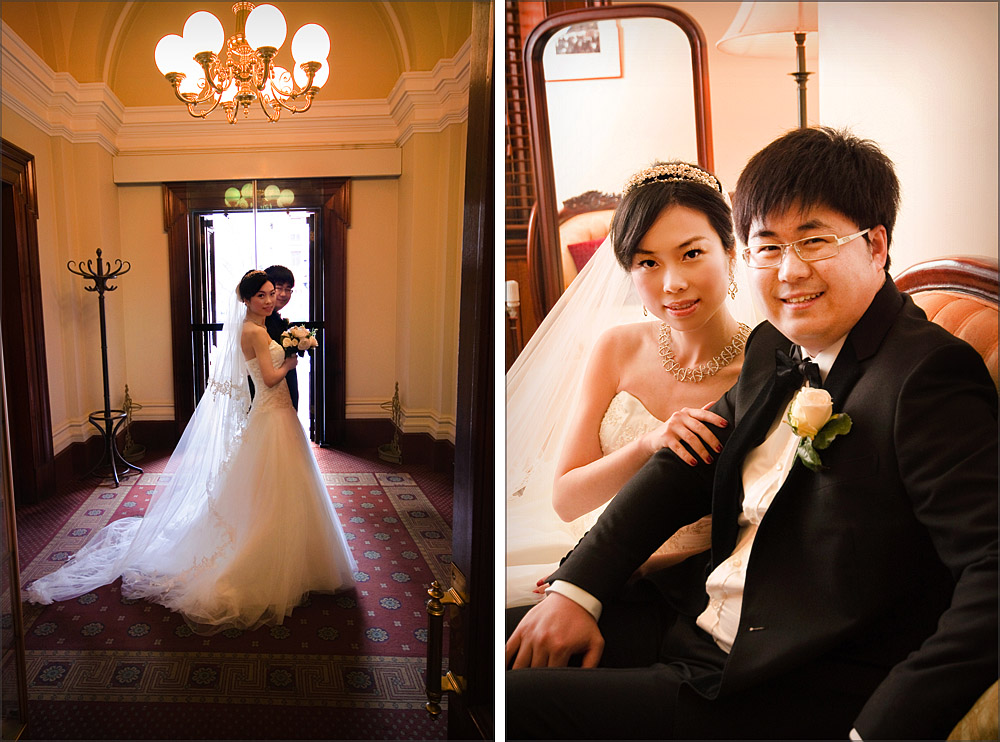 The Renaissance façade at Old Treasury is an ideal place for both romantic couple photography and family photography. There are grand flights of steps, beautiful doorways, and a large terrace perfect for bridal party photography and the odd glass of champagne.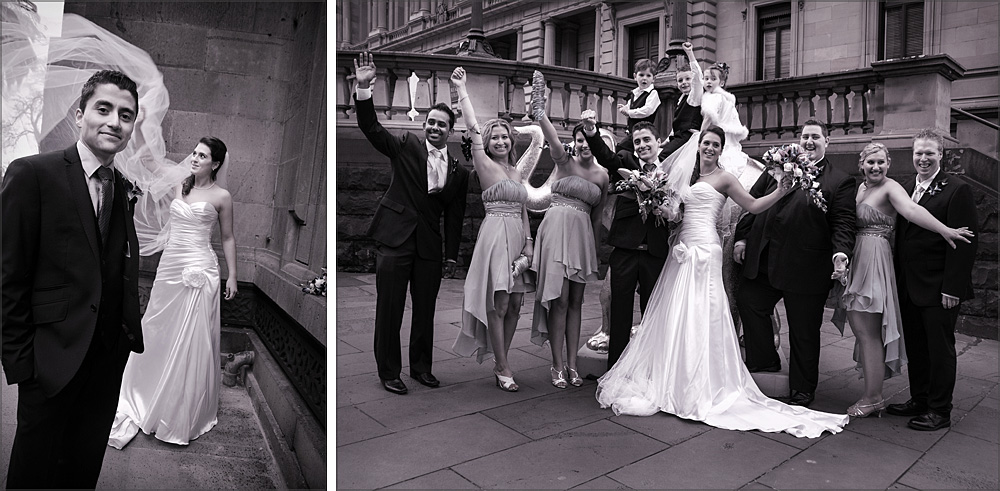 Gordon Reserve is just next door, complete with fountain and decorative iron fencing, and of course Parliament House is but a stones throw away, for variety in your wedding. The Princess Theatre is also nearby, and comes complete with nearby small cafes with some of the very best coffee in Melbourne and featuring classic copper-faced windows.

Old Treasury is one of Serendipity Photography's favourite places shoot classical wedding photos! After your wedding ceremony, you could choose to have portraits against the beautiful Renaissance façade, or wander down to Treasury Gardens for a little foliage, and the softness of shooting through dappled leaves.

Inspired by baroque curves and the light splintering off arcs of water?  The Stanford Fountain, a gorgeous fountain in Gordon Reserve with an intriguing history, allows for either lovely romantic inspired photos, or a turn to the gothic or contemporary with Serendipity's wide ranging post production choices. Just behind it, the Hotel Windsor stands, that paragon of Melbournian grace and luxury, and the Princess Theatre, which Serendipity Photography loves to shoot in soft romantic photos.

At Serendipity Photography we recommend Treasury as an all-round excellent location for intimate wedding ceremonies– many Serendipity clients have coupled a Treasury ceremony with a Windsor High Tea, equally intimate, but offering your wedding guests a taste of the richness and splendour of Melbourne's High Victorian past. Alternatively you might indulge a private dinner at the Sofitel, perhaps the sheer luxury of the Bay Room at no 35