South Melbourne Town Hall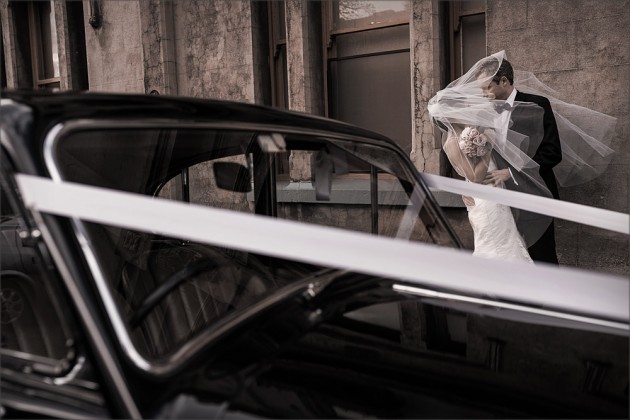 South Melbourne Town Hall is a fantastic wedding photography location, and one of Melbourne's most iconic buildings. Rising up from a hill with a turret common of the Second Empire style, South Melbourne Town Hall is a impressive and luxurious location for wedding photography. Serendipity Photography loves its accessibility, and its clean, elegant lines — each aspect of this beautiful building seems to have its own character. If you value the sophisticated and charming effect that historic architecture provides, then the South Melbourne Town Hall is wonderful option. It is perfect for wedding celebrations where subtle tones, and timeless aesthetic details are the order of the day.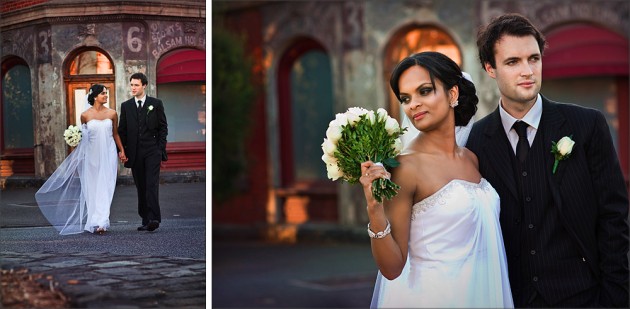 Please feel free to browse Serendipity's page on the the history of the South Melbourne Town Hall and our post on its many moods.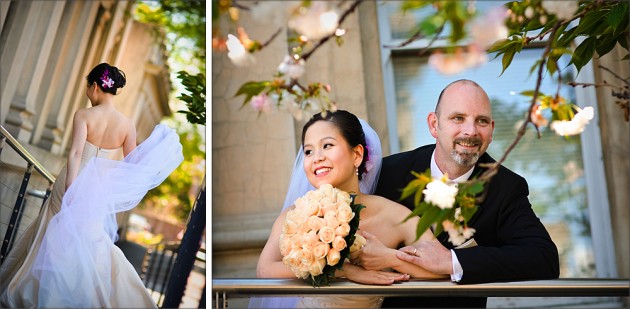 South Melbourne Town Hall, built in 1880, was designed by one of the leading architects of the 19th century: Charles Webb.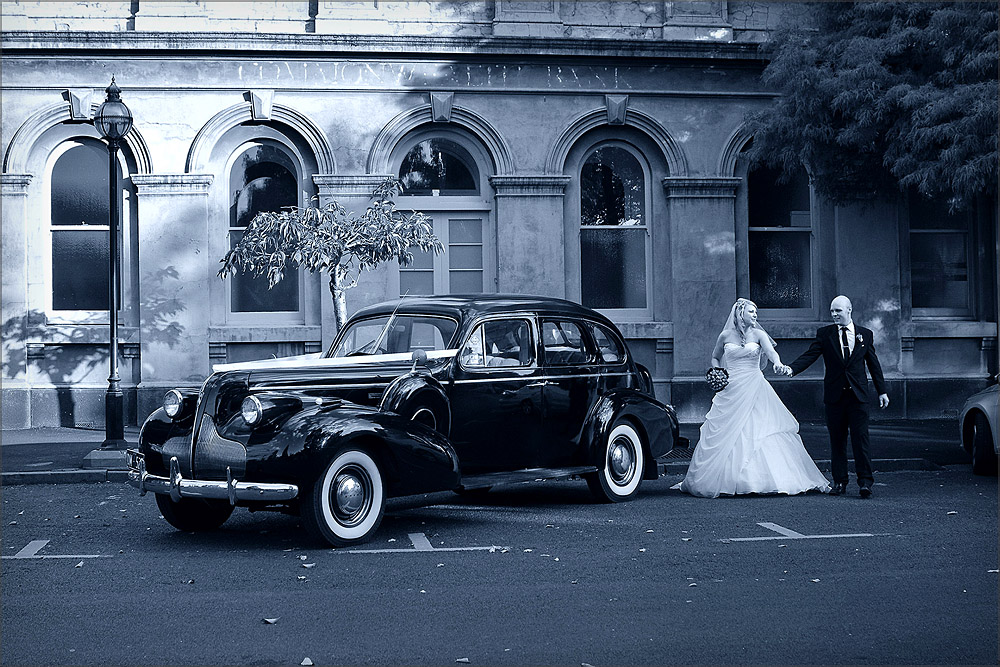 This landmark of inner city Melbourne is one of the finest examples of Victorian Classical style buildings an an ideal backdrop for sophisticated, classic style wedding photography. At Serendipity we appreciate not only the stunning architecture, but the plethora of diverse locales literally steps away. It is one of our top wedding location photography choices for the inner South, particularly for busy days when it is desirous not to waste time in travelling.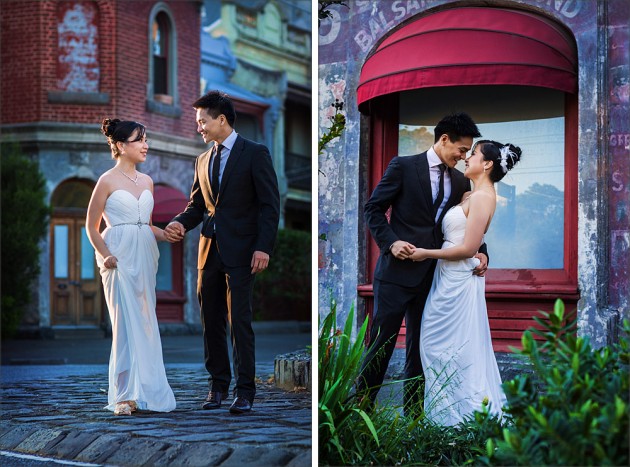 The building provides a plethora of different looks, from the classically impressive façade, to a more rustic artistically peeling scumbles. South Melbourne Town Hall provides generous patches of shade in summer, and in the slanted light is has a particular appeal in the cooler late afternoon.The play of the shadows of trees and human structures creates dynamic, alive images.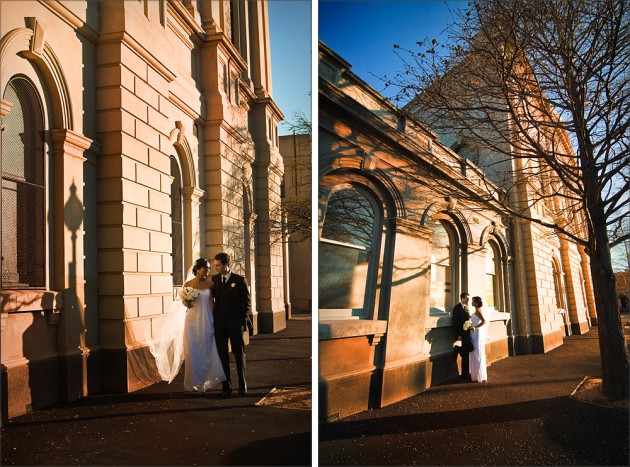 The architectural harmony of the building is clear in the subtle dialogue between the large Corinthian portico of the symmetrical Bank street façade, and the well resolved northern elevation. The architecture also has strong reference to the French Second Empire Style, which was popular through the mid 1800s, when many of Melbourne's official buildings were being constructed from sandstone, perfect for creating monumental buildings, which are reminiscent of Italianate and Gothic Revival style.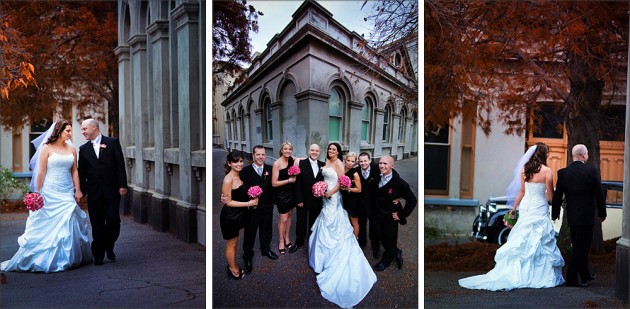 This grand location offers many distinct photographic backdrops due to its generous scale. At Serendipity we love the play of light and shade across the northern frontage, where the architectural detailing is less monumental, but satisfying in evoking European memories. Or try the front façade with its stunning spread of Greek columns, for an elegant, old worldy feel. The Town Hall is situated in a well established area of Melbourne, thus it is surrounded by a gorgeous selection of adjacent photographic locations.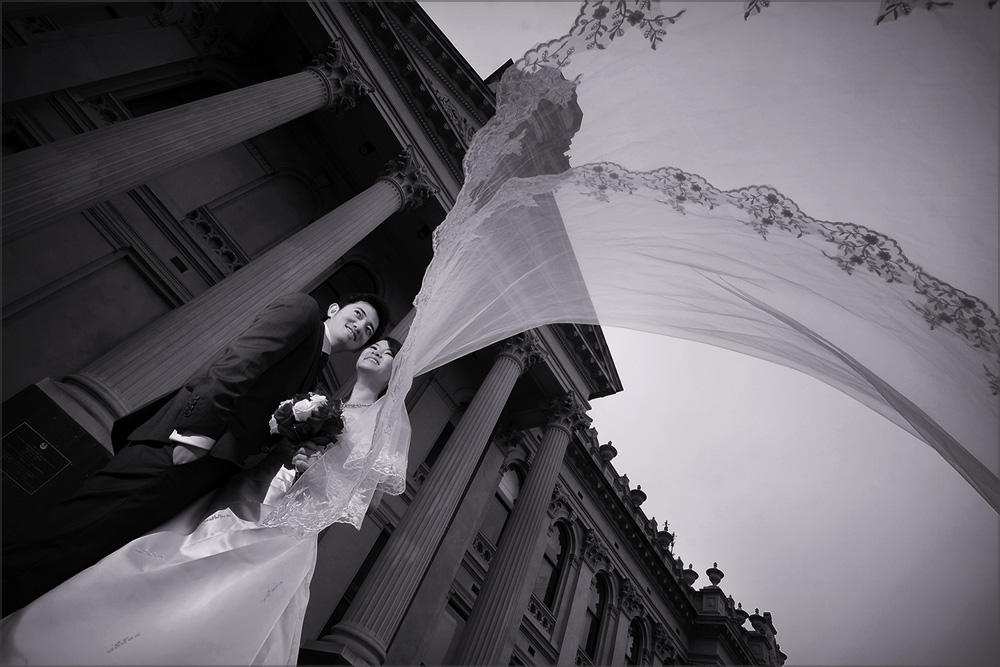 There are cute Victorian terraces opposite the building which make great backdrops for the sudden catch of light as your veil flies behind you. The fine tracery of cracks adorning the rustic patina of their hard plaster surfaces are marvelously placed to add character to your wedding location photography.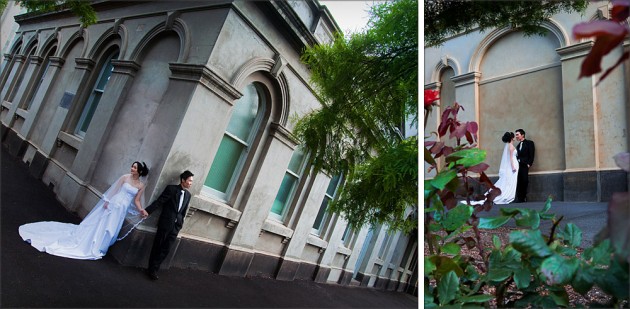 Take a step back into the heart of Europe where the crimson brickwork and deep red door of a unique storefront offer an intimate vista for the couple. Romantic moments are framed attractively by the subtle contrast of the the vibrant greens of the surrounding trees, against the red of the buildings façade.


To the West there are also some fantastic photography sites around that work well visually with that era of decadent classics from Melbourne's infamous gold-rush period — or more simply a corner door surrounding by broken down layers of paint adorned by traces of Victorian text — just perfect for a stolen kiss; and another classical frontage or two to the South West.
South Melbourne Town Hall is surrounded by rustic frontages, with echoes of yesteryear, boutique drinking holes, boudoir style or classic cafes, and close by a plethora of eateries and other wetday locations nestled under the gracious verandahs of nearby Emerald Hill.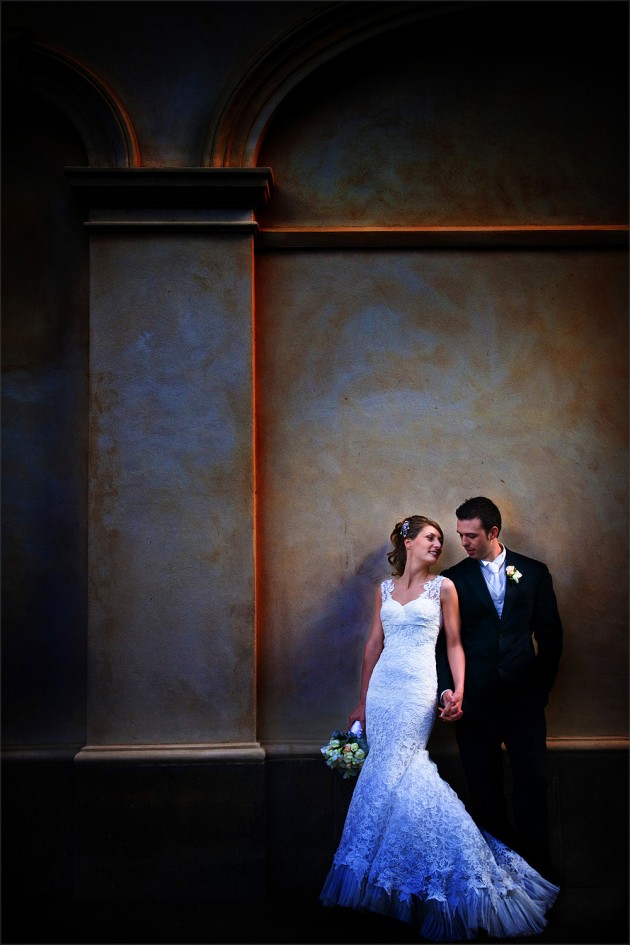 The colonnaded frontage and surrounding apron have been among Serendipity favourites for over twenty years, not merely just for the possibility of photographing those large set piece bridal party and cars photos, but also as a relief from sun and rain, and for its possibilities for working with shafts of light and alternating shadows within the columnated porch area.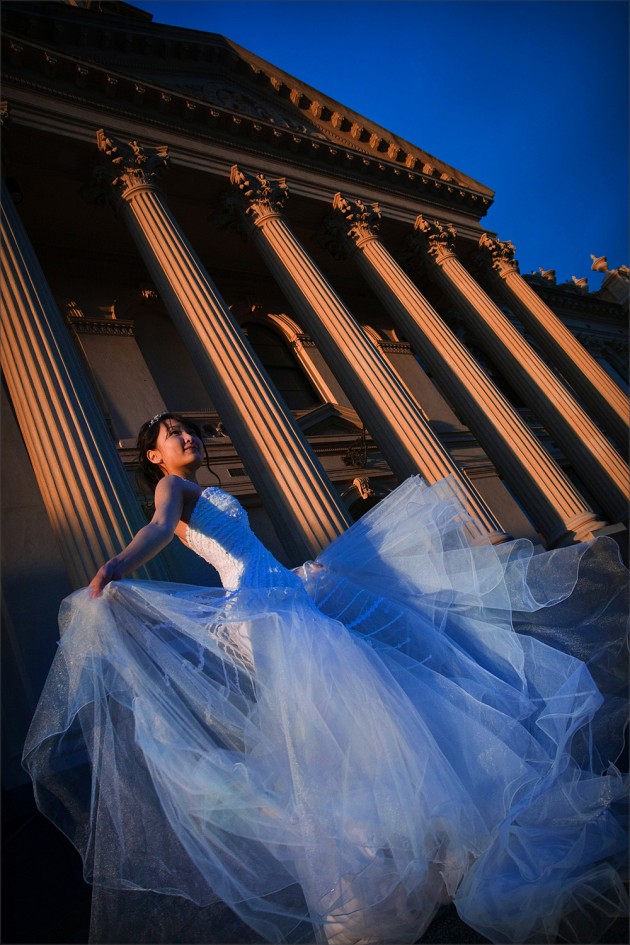 South Melbourne Town Hall's detailed temple style frontage can work for many different moody classic pieces; or less obviously, as a setting for intimate, subtle positioning in relation to textured surfaces and ornate doors; or for something bolder and more striking, as a background for contemporary wedding photographs.