Studley Park Boathouse — Kane's Bridge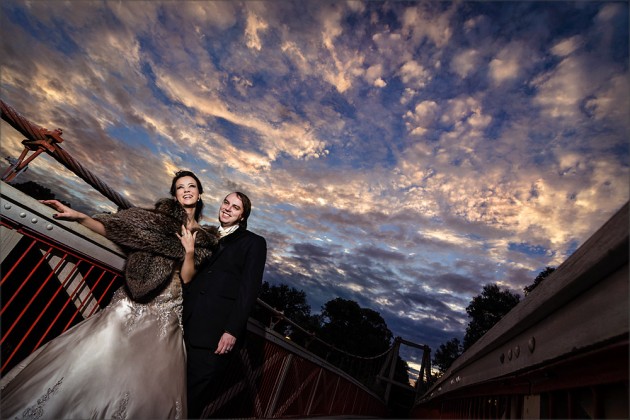 Just a short walk from Studley Park Boathouse is Kane's Bridge, a suspension walkway originally built in 1928. During the devastating floods in 1934 the footbridge was washed away and rebuilt to the original design a year later. Since that time Kane's Bridge has aged gracefully, with its historic arch reminiscent of colonial times gone by.
Kane's Bridge reaches across the river, connecting pedestrians from Studley Park with Yarra Bend Park. The footbridge, set amongst towering trees on either side of the river, offers intimate and peaceful views of the flowing water below. This is a stunning setting for wedding photography, with the combination of the rustic Australian trestles and spectacular examples of native flora and fauna. Kane's Bridge is suspended by steel tension cables from tall towers on either side of the river with criss-cross patterned balustrades framing the timber decking.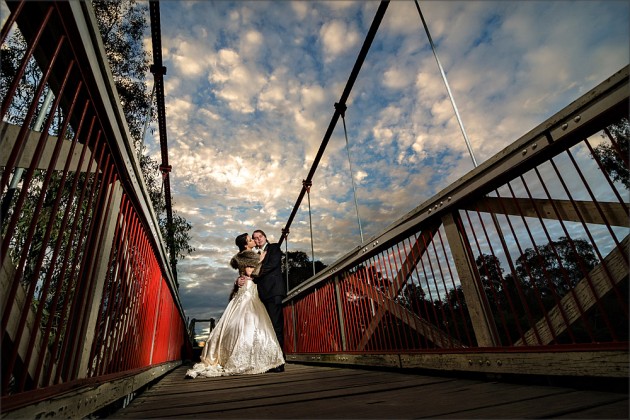 Named after Councillor T J Kane of Collingwood, who served as Mayor from 1927 to 1928, Kane's Bridge comes from Melbourne's interwar era, transporting couples back nearly a century to the stylish 20s. Australia's history seems to come alive as you wander across the sturdy decking, overlooking some of Melbourne's best native parkland. The bridge's arch frames photographs perfectly, and if you're looking for a classic style Australian wedding, then Kane's Bridge and Studley Park Boathouse are definitely worth considering.