Atlantic Group V, Docklands — A Serendipity Photography Appreciation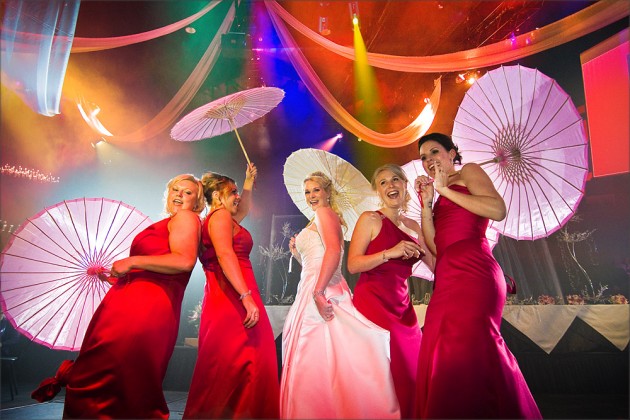 Serendipity are honoured to bring our readers a new page on one of the most glamorous selection of venues in Melbourne: The Atlantic Group V. Located right in the heart of vibrant Central Pier, Docklands, this function centre encompasses 4 exceptional venues.
These 4 distinct locations: Maia, Peninsula, Sumac and Sketch, whilst all boasting exquisite décor and modern facilities, each offers a distinct atmosphere aimed to perfectly suit your unique wedding personality. Brides and grooms are given the luxurious opportunity of choosing the venue which best matches their specific wedding style, theme and scale.

Atlantic Group V is often described as "glamourous period styling meets urban chic." An observation we definitely agree at Serendipity! As the Docklands precinct continues to grow, the increase of sophisticated and cutting edge architecture makes for an exciting is range of backdrops and urban sophistication for wedding day photography. The 4 venues which make up Atlantic Group V are all housed in converted 1914 cargo sheds, don't be fooled though, this is much more glamourous than it sounds!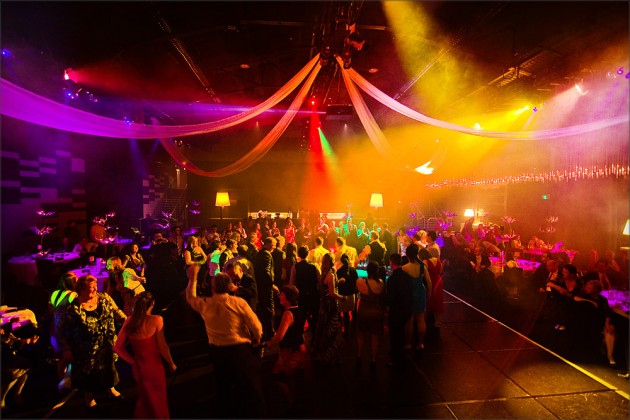 The recent restoration and remodeling has transformed the space into a sophisticated event precinct. The avant-garde design has remained sympathetic to the rich history of the original industrial sheds, for the heritage listed exterior architecture has been retained, setting a stunning contrast to the state of the art facilities of the interior. The option of valet or public parking is just one of the convenient features offered at Atlantic Group V.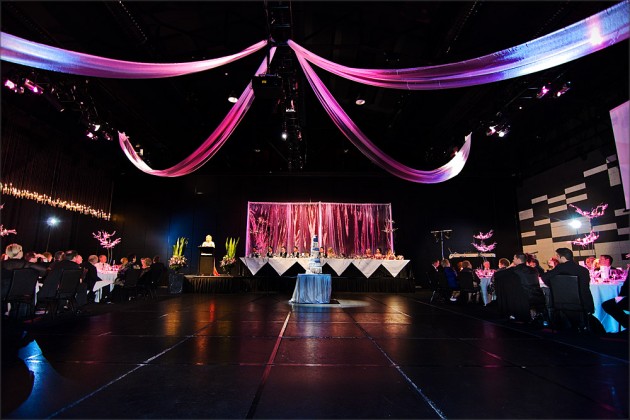 Peninsula
The impressively scaled Peninsula provides a glamorous setting for grand sized wedding day (and night!) celebrations. Boasting monumental ceilings, sophisticated monochromatic colour palate and exquisite decorative details such as the sixty metre chandelier,  as well as easily hosting over 2000 of your guests, Peninsula is truly an event space!

The exceptional interiors would be more than enough to ensure touches of urban elegance and breathtaking décor for your festivities, however overlooking the gorgeous vistas of the Docklands waterfront, means this elegant venue is the perfect complement for a myriad of photography backdrops from the exterior too!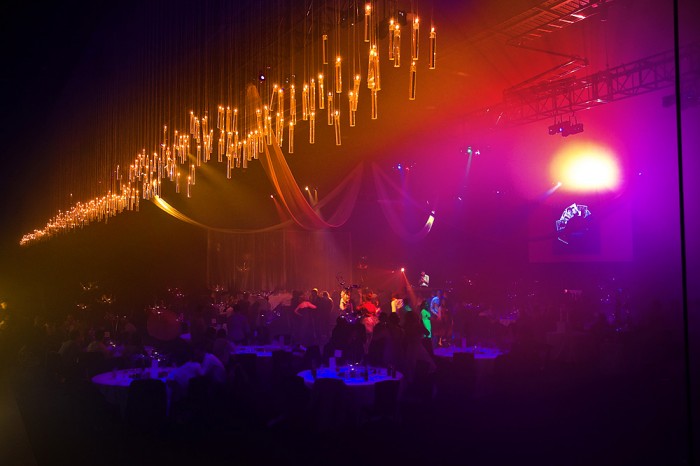 Follow the link here to Serendipity's page dedicated to the exceptional glamour of Peninsula.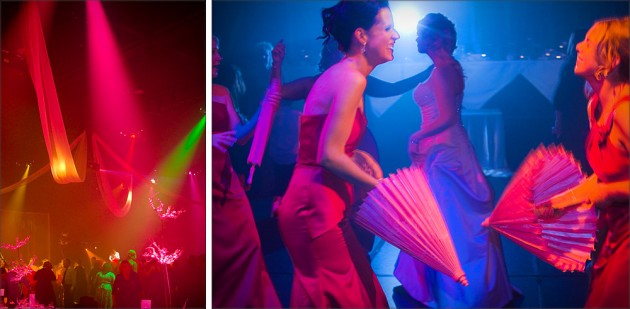 Sumac
The Middle Eastern themed Sumac is Atlantic Group V's most intimate venue. This wonderfully designed space has the capacity to host 180 guests for a wedding banquet, or up to 300 for cocktail style making Sumac a gorgeous setting for small to medium sized wedding day celebrations. Serendipity are inspired venue's unique interior decoration and layout, details such as hand etched timber floorboards, traditional Moroccan lamps (which float atmospherically from the ceiling), dark metal latticework and a stunning bronze mirrored bar, radiate sensuality and style, creating a space rich in atmosphere and a vibrant selection of photographic backdrops.
The name Sumac was derived from the Old French word sumac (13th century), and the Arabic summāq (سماق) which translates to 'red'. Sumac is also a Middle Eastern spice, produced by the flowering Rhus family. With such rich historic and cultural sources, it is little wonder the function is so abundant in harmonious interior styling. The bold colour palate encompasses fuschia pinks, complimented by earthy browns and soft natural creams, a striking contrast for the elegant black and white of the bride and grooms attire. The rich Middle Eastern influence of the colour scheme extends to the aromatic, gently spiced Moroccan inspired menu. Sumac is truly a feast for all your senses! On top of delicious cuisine, and beautiful interior design including high ceilings, dramatic full length curtains and ambient lighting, Sumac is also equipped with a fantastic selection of facilities. From the relaxed lounge area upstairs, to the private bridal suite, everything you could possibly desire is provided. Serendipity highly recommend Sumac; a venue which offers vibrant, yet elegant atmosphere for ceremonies and reception celebrations and very importantly: beautiful and diverse backdrops for wedding day photography.

Sketch
Located on the very end of the historic Central Pier, Sketch is an elegant dining room, abundant with sophisticated character, imaginative styling and exceptional service, a venue known for  its world class dining experience. This rare harmony of culinary mastery and exquisite architectural space results in a venue perfect for both wedding ceremonies and atmospheric receptions.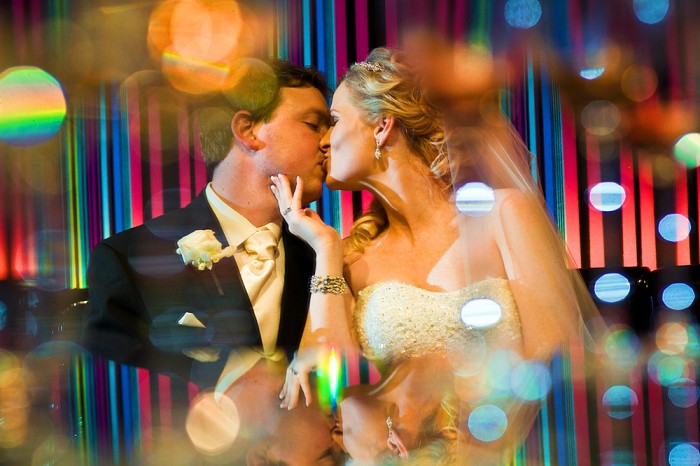 The elegant interior styling and unique details of Sketch are perfect for glamourous and dramatic wedding day photography, creating an overall experience and wedding day album that is sure to make a lasting impression with you and your guests. Follow the link here for more inspiration on this exceptional location.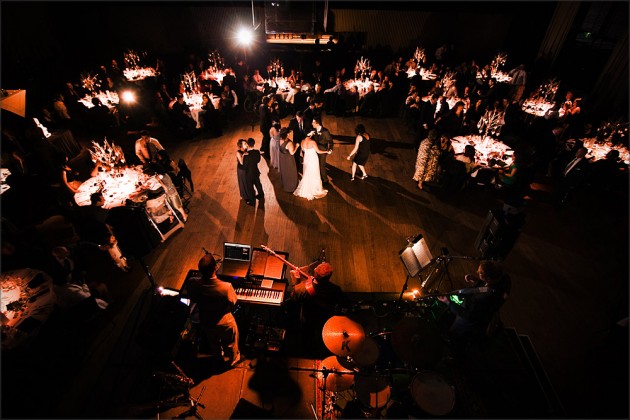 Maia
The unique architecture harmoniously combines modern and historic details, providing a glamorous setting for celebrations and wedding day photography. Follow the link here for more wedding day photographs captured at the final addition to this elegant quartet; Maia

And a footnote — at Serendipity Photography we continue to be inspired by Atlantic Group V, and can't decide which is more fabulous — the food (multi award winning and arguably the best reception food in Melbourne), the décor (to die for), the impeccable corporate standard service or the location, right on Melbourne's waterfront. Too tough to call, we welcome reader's responses please!