The Chapter House
Set beneath the iconic spire of Melbourne's St Paul's Cathedral, The Chapter House provides a distinctly elegant setting for wedding day celebrations. Harmoniously uniting historic Gothic style architecture with true modern sophistication, The Chapter House is an inspiring choice for couples who are after a unique and memorable reception!
Built in 1891, according to the unique vision of famed architect William Butterfield (who was also behind St Paul's Cathedral) Chapter House is a striking example of Neo-Gothic style. The interior of the venue is spacious, easily accommodating up to 200 of your guests. Grandiose Cathedral style windows fill the large space with abundant natural light, creating subtle ambient tones. The abundance of unique décor such such as high vaulted ceilings, exquisite mosaic windows, sandstone walls and elegant blackwood furnishings provide a gorgeous array of photographic backdrops.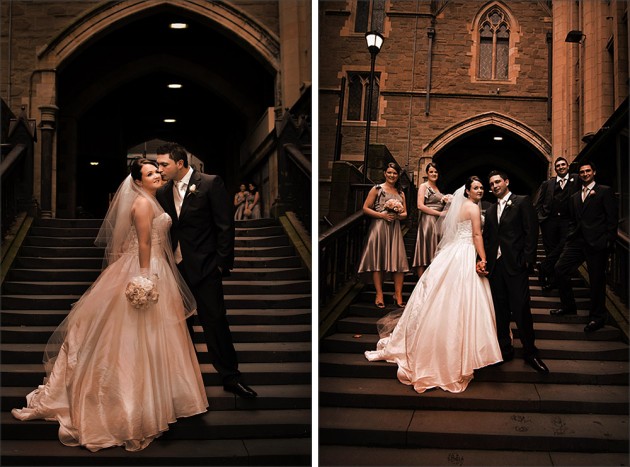 At 197 Flinders Lane Chapter House is situated close by to other beautiful landmarks such as Flinders St Station and Federation Square (as well as being literally on St Paul Cathedral's door step!) The venue's proximity to an inspiring selection of alternative photographic locations including the Yarra river, the Royal Botanical Gardens and Southbank (just to name a few) ensures there are no shortage of photographic opportunities.
The unique combination of striking architecture, breathtaking location and rich history, render The Chapter House a perfect complement for many styles and scales of wedding day events.