The Espy — Esplanade Hotel
SItuated in the heart of the vibrant beach side suburb of St Kilda, The Esplanade Hotel — or as it is more commonly known as 'The Espy' is a location of both landmark and historical significance. Its popularity continues to grow as The Espy remains both a vibrant musical hub and a fantastic, atmospheric setting for wedding day celebrations.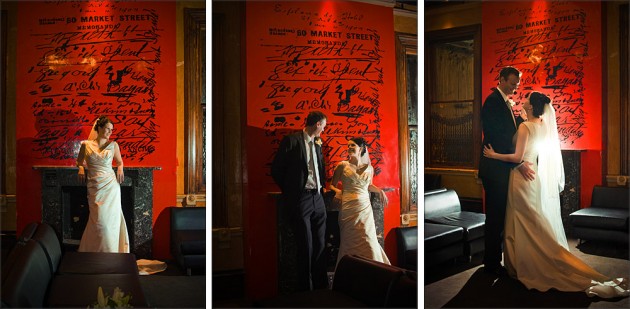 Built 1878, The Espy was one of the premier hotels to be opened in Melbourne and today is perhaps the most prominent 19th century hotels in Victoria. At number 11 Upper Esplanade, this aptly named hotel offers breathtaking panoramic views across Port Philip Bay — perfect for capturing romantic sunsets!
For a wedding reception of stunning proportions you need look no further that the majestic Gershwin Room. Formerly the Esplanade Hotel's grand dining room, the iconic Gershwin Room has long been offered an ornate and atmospheric venue for all range of events. Featuring intricate period details such the elaborate hand-finished ceiling, gold leaf walls and a charming open fireplace, the Gershwin Room is now undoubtedly one of Australia's most beautiful spaces.
Primarily a live performance space, The Gershwin Rooms boasts a sound system of world class quality. Extensive levels of sound engineering ensure your DJ or band will sound phenomenal from at every part of the night. Bring on the festivities!
The historic underground bar referred to as 'The Basement' is another atmospheric setting for wedding day celebrations. The interior features distinctive art– deco inspired décor, perfect as a backdrop of true sophistication.