Lindenderry
Lindenderry, at Red Hill, in Victoria's Mornington Peninsula, is one of the finest properties in the area. Created in the tradition of elegant European country estate hotels, this secluded, luxurious retreat is perfect for beautiful and stylish receptions.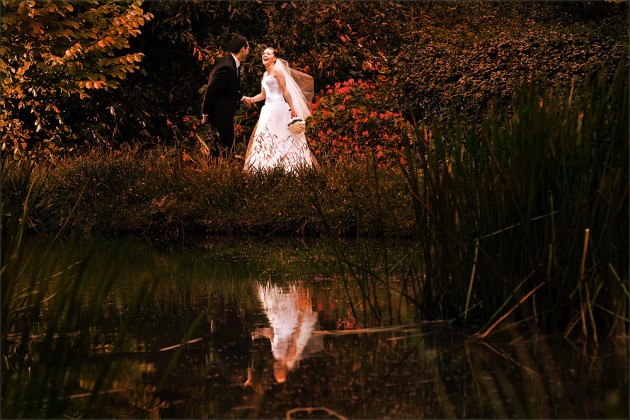 Lindenderry is set in a spectacular 30 acre estate amid perfectly manicured lawns, gorgeous garden beds and its own vineyard. Jan Clark, the director and co-owner of this stunning hotel has a passion for architecture, landscape design and fine art that shines through.

One of the best things about this marvellous estate, just an hours drive from Melbourne's CBD, is the possibilities for holding both your ceremony and reception in the magnificent grounds at Lindenderry.
The main building opens out onto a gorgeous garden path, surrounded by pristine lawns and lined with Japanese maples, linden trees, camellias and rhododendrons.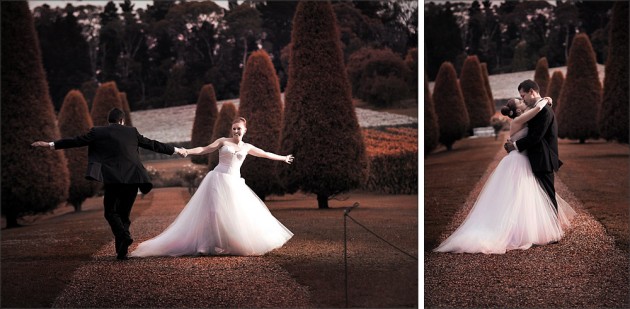 The lovely grounds make for a picturesque setting for a garden wedding. With views of the rows of grape vines, and an avenue of elegant trees, this space is an ideal backdrop if you are interested in the traditional elegance that this gorgeous English garden will provide.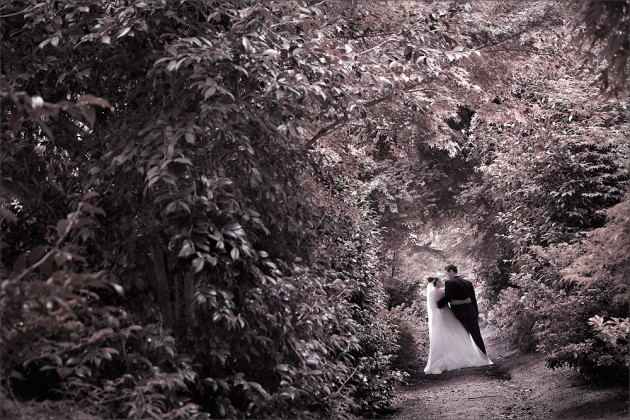 Moving on from a stunning garden ceremony, you and your guests can walk up the garden path to the beautiful European inspired main building for your reception. This boutique hotel offers fabulous service and fine dining. Your big night will follow smoothly, while you and your closest friends and family relax in Lindenderry's warm atmosphere, gazing out onto the beautifully maintained grounds.

This venue shines brightly as a gorgeous place for weddings with a hint of traditional elegance and flair. The building itself is beautifully designed with a world class collection of art, antiques and sculpture both inside and also scattered around the courtyards and gardens. The passion for high end luxury is evident, making Lindenderry a unique and eclectic wedding venue for both ceremonies and receptions.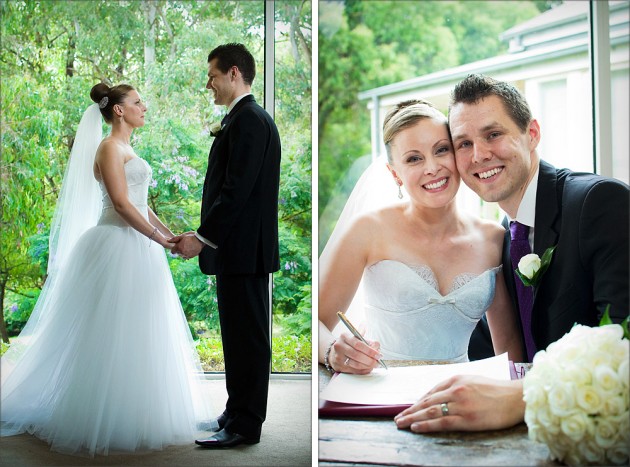 Serendipity just loves photographing weddings at Lindenderry at Red Hill, with its architectural glamour, artistic passion and truly beautiful gardens and grounds. The service is of the highest quality, and the location is perfect for anyone looking to get out of the city with convenience and ease. If you're interested in the traditional elegance with a contemporary twist, Lindenderry is definitely worth a look.

For more pictures at Lindenderry you are welcome to browse Serendipity Photography's post on Tamara and Tim's wedding!