Luxor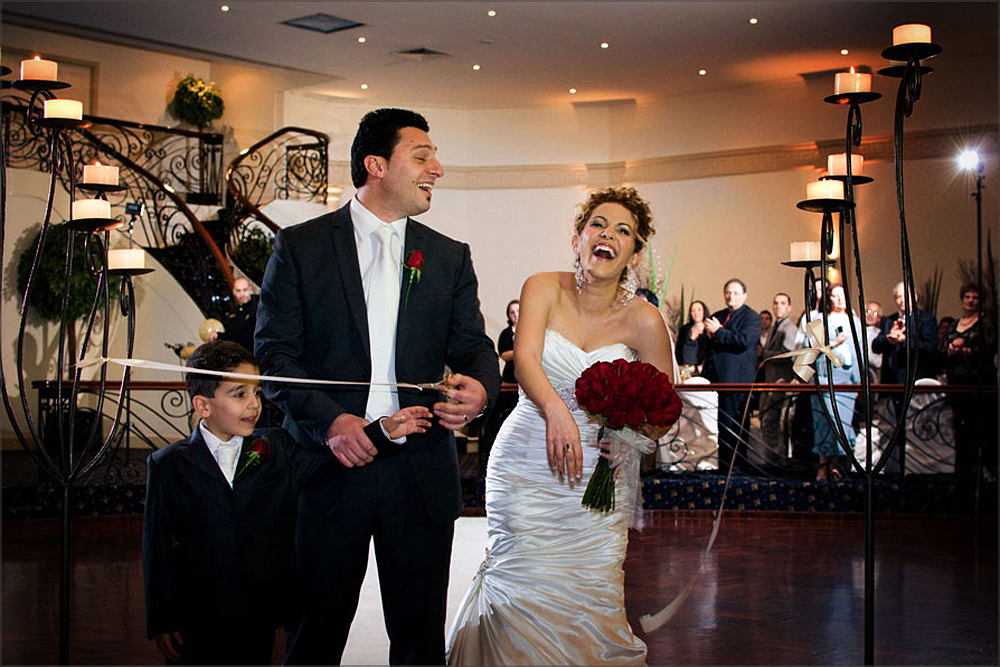 The luxor can be found in Taylor's lakes in west melbourne. They offer two choices, the Alexandria room has a capacity for 280 people while the ballroom a boasts a larger 500. The food is exemplary, the service is exemplary, the parking is ample. They are accommodating for those with dietary requirements. It scores top marks all round which is why it is considered a première reception choice for weddings in melbourne. Guests enter upon the crest of a grand staircase, they are presented with a view of the whole expanse before them. They will see dancing figures, and platters of food and they will hear the clinking of glass and the soft buzz of conversation. The staircases's flowing steps melt into the room the same way icing melts off a cake. They are accompanied by writhing, living banisters that sparkle with spectacular, ornate iron work. The bride and groom can take their place above the guests at the apex of the staircase. the staircase is useful, it enables the bride to become an object of fascination; she is the centre of gravity and all eyes are drawn towards her. She is the only thing that exists as she descends daintily down those stairs, with one hand clutching the banister and the other, the hem of her dress so she doesn't step on herself. Serendipity loves taking wide angle photo's from the top of the balcony, every photo resinates with heat and energy.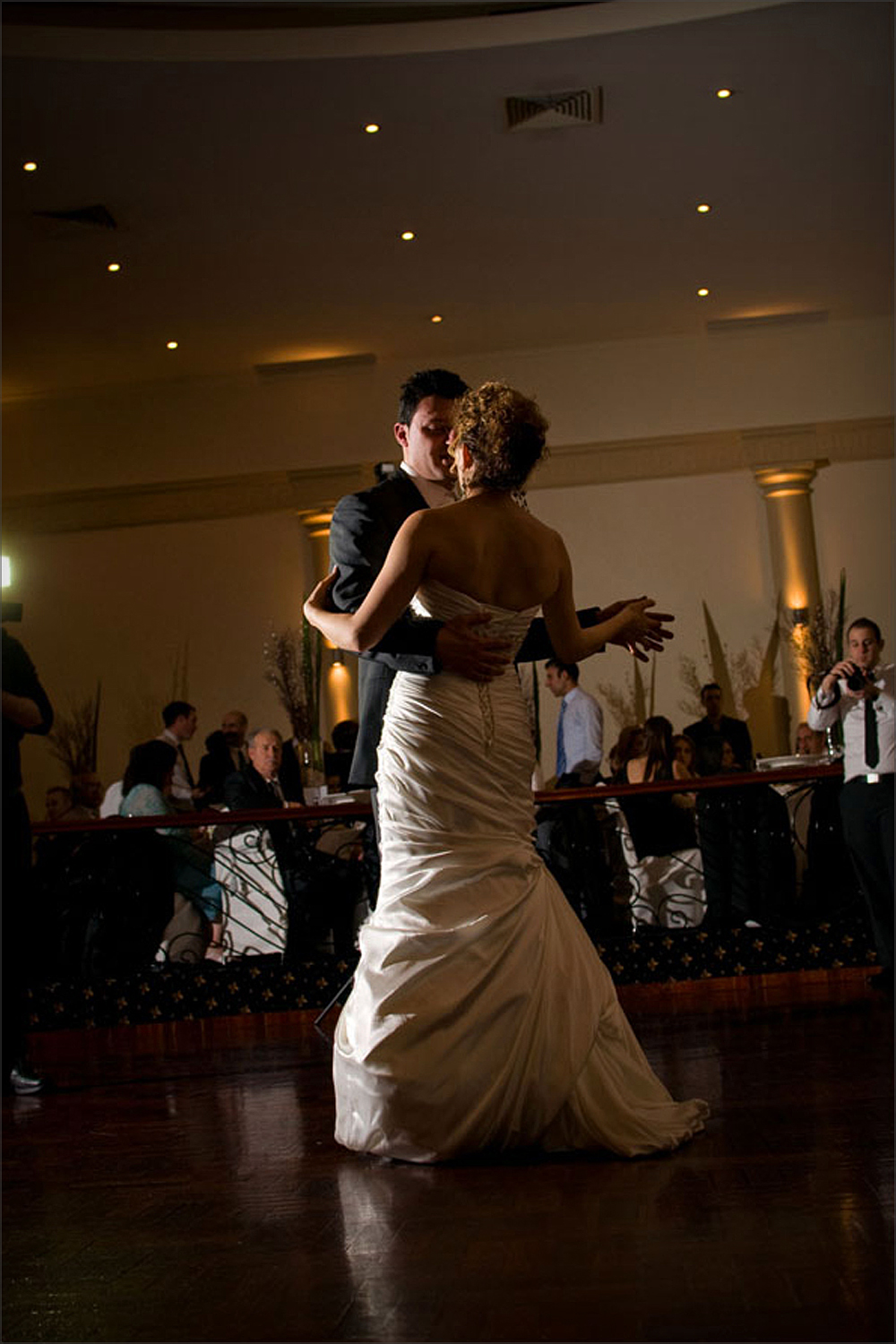 the dance floor glows ruby red in the centre of the room; it is imbued with fire and it transfers some of its heat to those who dance upon it. Evenings culminate with the tireless movements of dancing bodies, whose feet can never stand still because they stand on hot coals. The tables cluster around the central dance floor, the second point of gravity in the room. Waiters dance around these tables as elegantly as the people on the dance floor.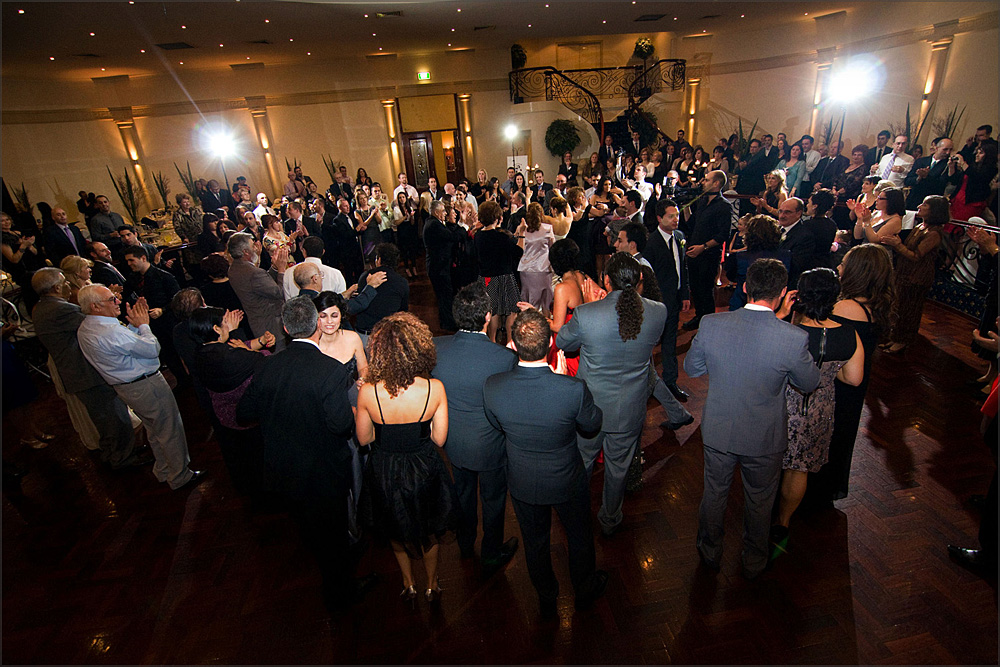 Julian is always anxious to get those shots of the married couple sharing their first dance together, the floor becomes a stage and they have all eyes on them.