Manningham Function Centre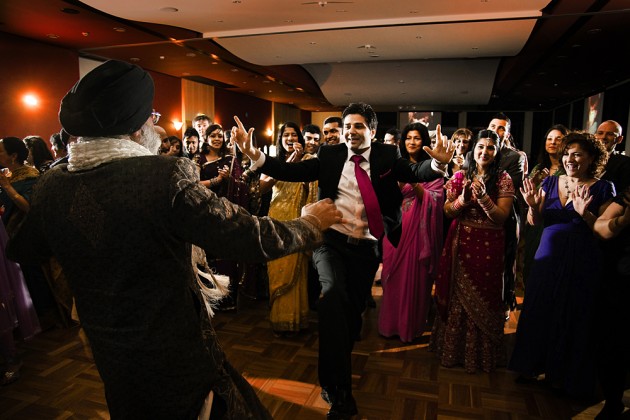 The Manningham Function Centre with its modern architecture, elegant interiors and high quality service is a fantastic option for wedding receptions. The venue which is located on 699 Doncaster Road is only a 10 minute drive from the Melbourne CBD, making it a convenient choice for couples holding their ceremony at one of our city's churches. Serendipity love the accessibility of Manningham, which as well as being in close proximity to the Eastern Freeway (the two are buffered by the picturesque Eram Park) has ample parking, wheelchair access, a lift, and a large driveway, all important features for reception centres!
The interior of the Manningham Function Centre is a setting of luxurious and atmospheric calibre. The expansive upstairs function room is a dream for weddings, seating up to 420 of your guests. Manningham combines contemporary architecture with modern functionality, including practical features multimedia facilities, allowing for personalised and creative wedding events. Details such as a full sized parquetry dance floor, curved ceilings, stage area and intricate light features provide a wonderful setting for elegant celebrations and vibrant festivities. A separate bridal suite provides a quiet space to retreat and unwind amidst the excitement of the day. And if you're after an experience with a difference, the Manningham Gallery provides a unique space for pre-dinner drinks.
The centre piece of the venue is without a doubt the floor to ceiling picture windows, which panoramically wrap around 3 sides of the beautiful room. These impressive windows offer breathtaking views of the surrounding Macedon and Dandenong Ranges, a perfect backdrop for dramatic wedding day photography.
Serendipity have had the privilege of capturing many weddings at Manningham, and highly recommend it as a unique centre which combines contemporary elegance with subtle modern architecture. The gorgeous all encompassing windows are a highlight both day and night. With a little planning, you could time your reception so you and your guests can experience the full delight of the views, from the lush greenery and soft skies of the late afternoon, to the spectacular colours and tones as the sunsets across the hills, to the shimmering reflections cast the disco ball and network of lights as the sky deepens to dark blue. Your wedding style and theme can effortlessly be accommodated at Manningham, which offers personalised menu options and all inclusive wedding packages, staff are truly passionate about weddings, delivering outstanding professional service.
Set amongst a unique blend of city and country Manningham is surrounded by a selection of picturesque backdrops to further capture your moments of special day. Serendipity love the variety and photographic potential in nearby locations such as: the Yarra River, Schramms Cottage, numerous wineries, pristine bushland, and charming accommodation. If you feel that Manningham Function Centre could be the perfect venue for your wedding celebrations follow the link here to their main website.