The International of Brighton
The International of Brighton really delivers on so many fronts –of course the interiors with their stunning new contemporary renovation, the option of two different rooms, where the smaller room can be used as a ceremony venue for larger functions, and the award winning food. At Serendipity Photography we can vouch for the quality of the food and service over many many years — no client has ever been disappointed that we can remember. The International of Brighton clients can enjoy the versatility of beautifully landscaped surrounds, with the option of garden ceremonies.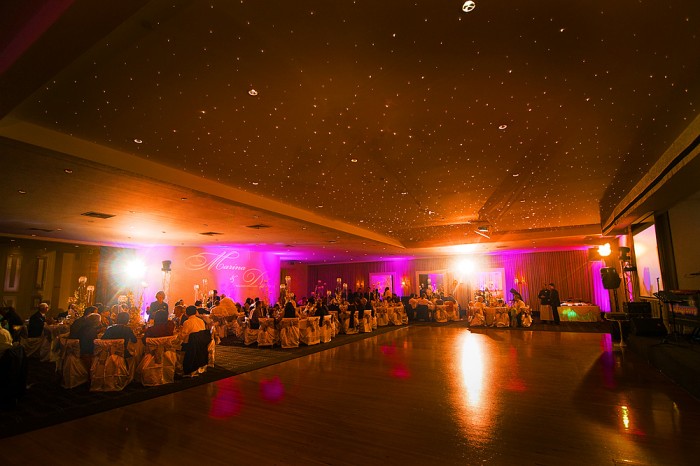 Please read more about the International of Brighton in Serendipity photography's page about the International's new décor and designers Hecker, Phelan and Guthrie 
Marina and David wanted to offer their guests and families something very special and combined beautifully themed decorations, lighting and an unusually decorated ceremony to make a wedding that will live long in their and their families memories. Marina cites location, the availability of the garden ceremony location and the impeccable service and coördination with other suppliers as major considerations in booking The International of Brighton, "We were very pleased with their level of service, and attention to detail."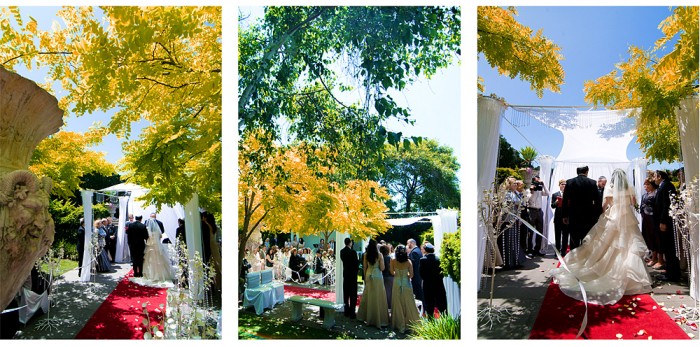 Marina appreciated The International of Brighton's flexibility and ease in working with their external caterer, this is a very attractive feature of their service for those needing special catering, or requiring complex exotic menus.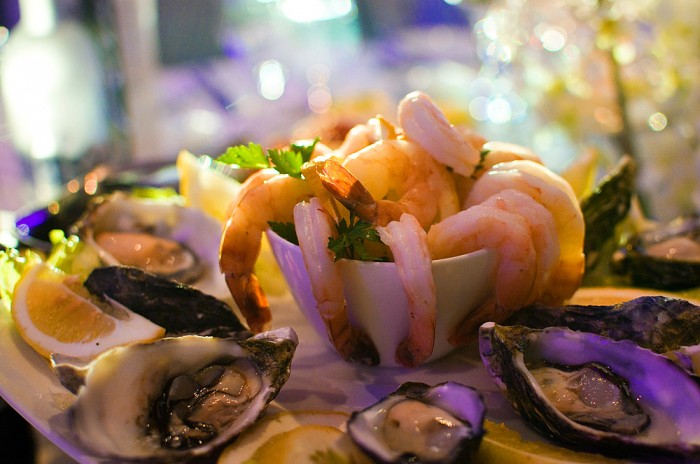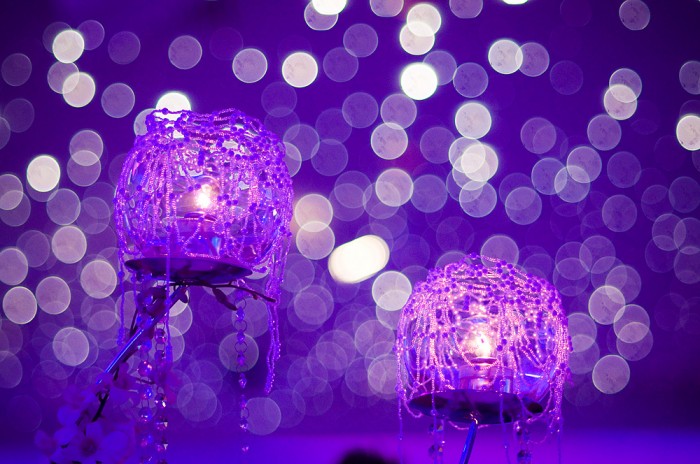 At Serendipity we have enjoyed the richness and variety of functions we have photographed at The International of Brighton over the years — crystals and silk here with Marina and David, often weddings featuring the elegance of black and white, the gamut of most colour themes, currently a smattering of pastels and lolly colours, all the way to extravagant rainforests and bazaars.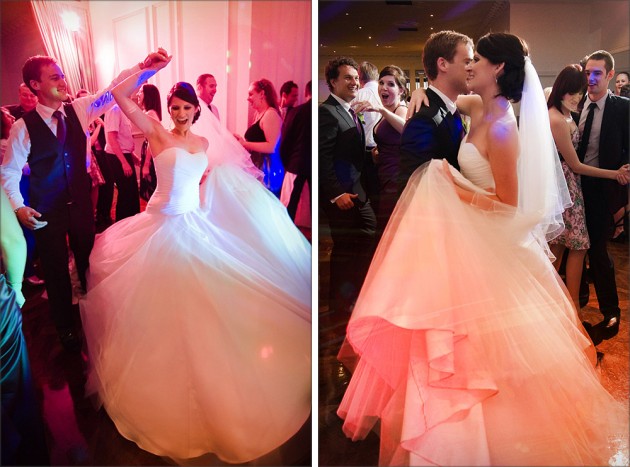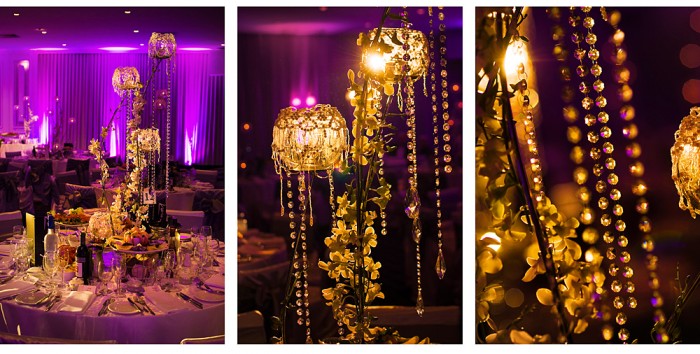 At Serendipity Photography we are delighted with clients who offer their guests the enhancement of feature lighting, Marina and David's table centre pieces were beautifully set off by distinctive purples and pinks, with a myriad of rainbow tones during their dancing!