Tatra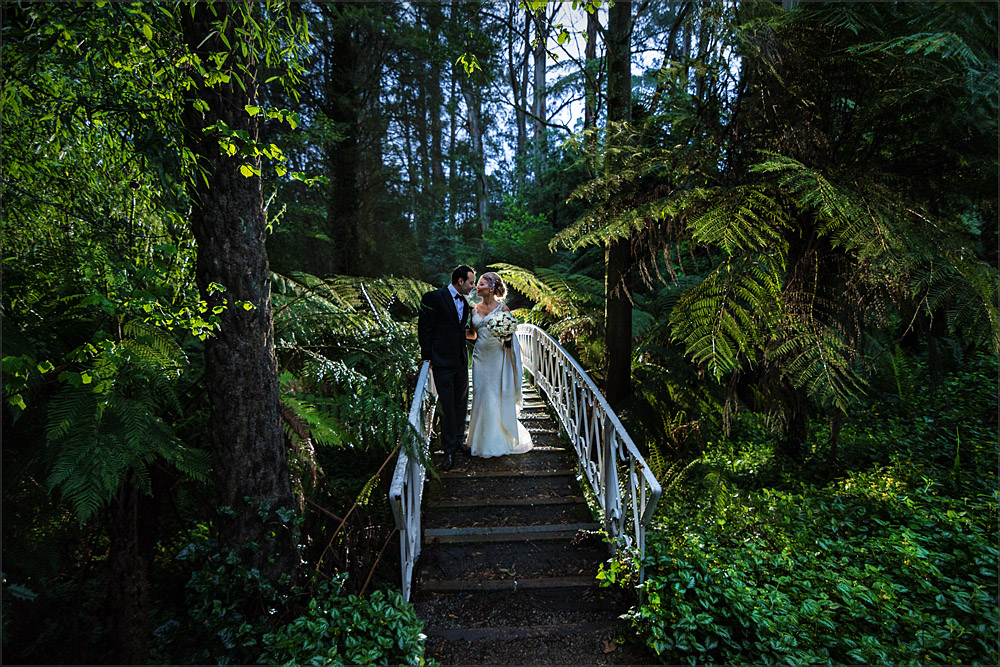 Tatra is right in the thick of the Dandenong Ranges, allowing couples to have a rainforest backdrop only a 50 minute drive from melbourne CBD. At Serendipity we love the luscious greenery lending its life force to the images. The bridge, with its white ironwork makes a great contrast to the deep greens of the shrubbery: it transforms into a pedestal for the couple.

A guard of bushes line stone pathways that meander through 7 acres of landscaped gardens. Here the bushes cluster around the happy couple, trying to glimpse a kiss.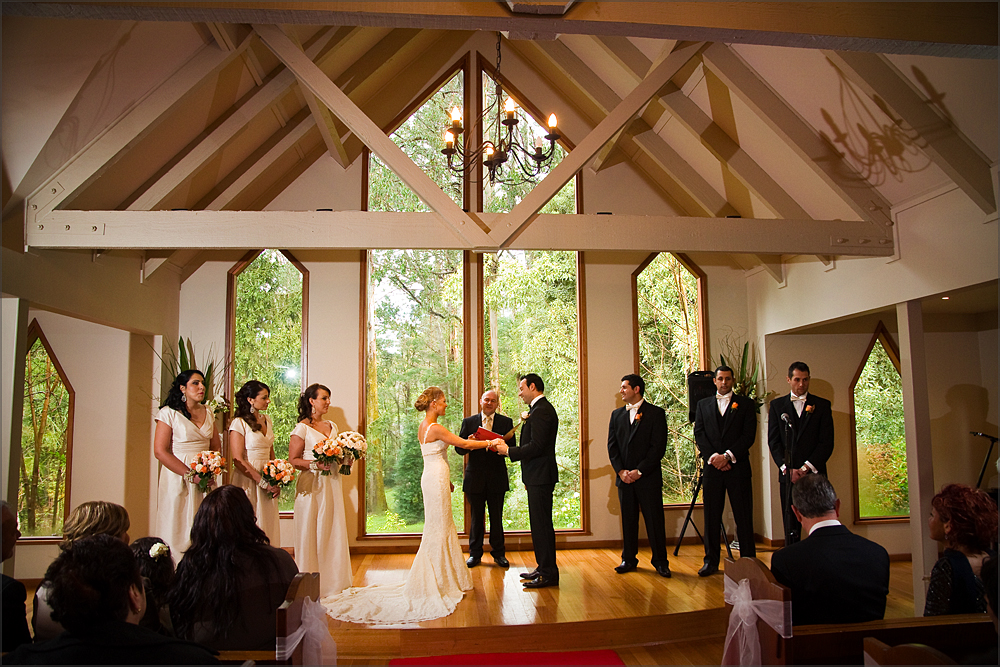 The chapel is of contemporary design, newly refurbished and nestled in the gardens. Large open windows flood the room with light and really invite the gardens in to accompany the ceremony. The couple can take a stroll in the outdoors after vows are exchanged.
Tatra prides itself on flexibility, sensitivity and excellent service. The room is spacious, able to accomodate 250 guests, and very suitable for dancing with a classic arrangement where the bridal table overlooks a very large dance floor.