Hochgurtel Fountain
The exquisite landscaping, grand backdrops and lush florals of one of Melbourne's favourite parks; the Carlton Gardens, have long cemented it as a sought after destination for distinct and beautifully romantic wedding day photography. Serendipity love the rich photographic potential and convienent location of this picturesque garden, it is widely considered one of the gems of Melbourne! Thus, we are pleased to share with our readers a further insight into one of the landmark features of the setting; the historic Hochgurtel Fountain.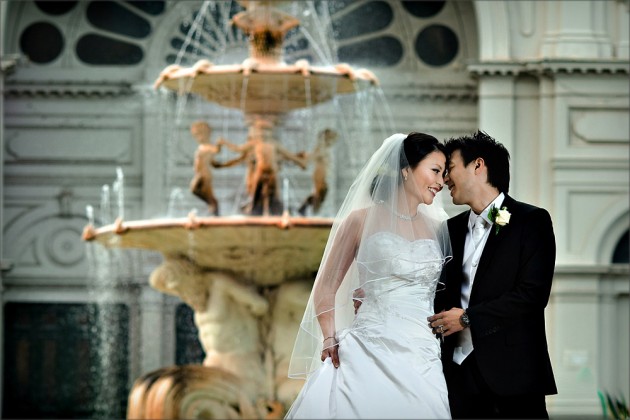 Convieved by renowned architect Josef Hochgurtel in the late 1870's, this monumentous fountain was designed alongside the grand Exhibition Building (set at the heart of the gardens) for the 1888 Centennial Exhibition. The fountain's visual elements were designed to display the young colony's confidence and advancement, simultaneously signalling the purpose of world fairs to display the produce and industry of nations. Standing at an impressive ten metres, the fountain provides a striking backdrop from many angles. The elegant sandstone tinted body is elegantly enhanced by atmospheric rays of crystal clear water which shoot out from the fountain like a choreographed display. As newly weds stroll hand in hand along the wide paths of the garden, the visual harmonies of the Hochgurtel Fountain provide an enchanting backdrop.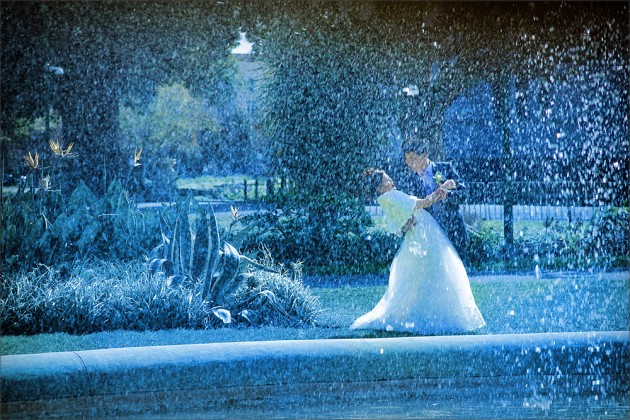 From far away the grand water feature is an impressive sight, yet once given the opportunity to move closer up, an exquisite depth emerges..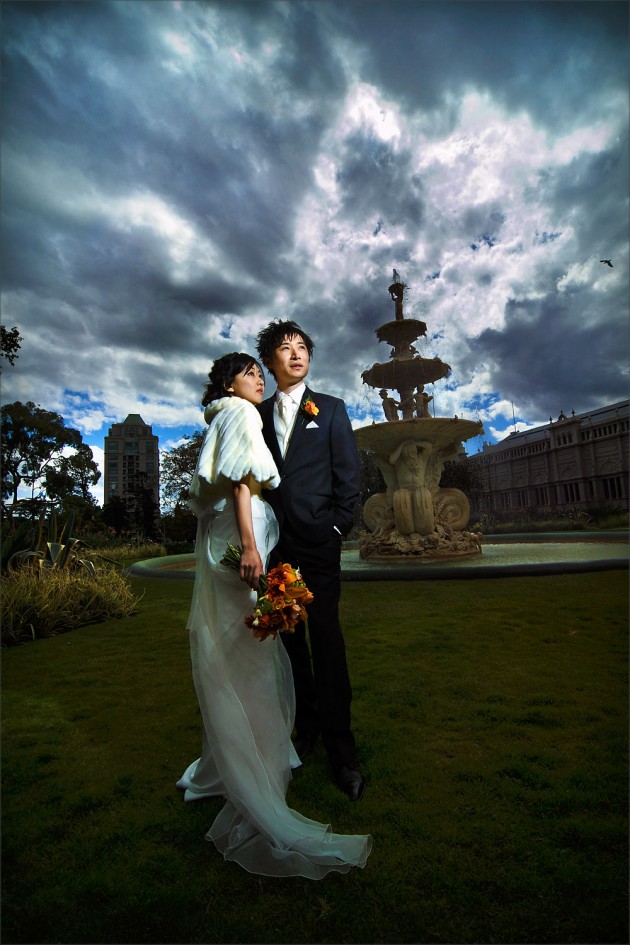 At the central level of the fountain, four youthful figures dance in unison below various symbols. Sculptural reliefs including a telescope, musical instruments, a sailing ship and a globe of the world, seek to represent four distinct sectors of society; the arts, science, commerce and industry. Above this display are images of Victoria's indigenous flora and fauna. (which can be found throughout the garden in full dimension and colour!) Holding all of this aloft are four merpeople who rise up from the waters of the lower pool. As Hochgurtel Fountain was built during the boom period in Victoria, it was thought, that the grand design and water displays would demonstrate the power and success of the recently established Yan Yean project, which brought potable water to the city.