Kerford Road Pier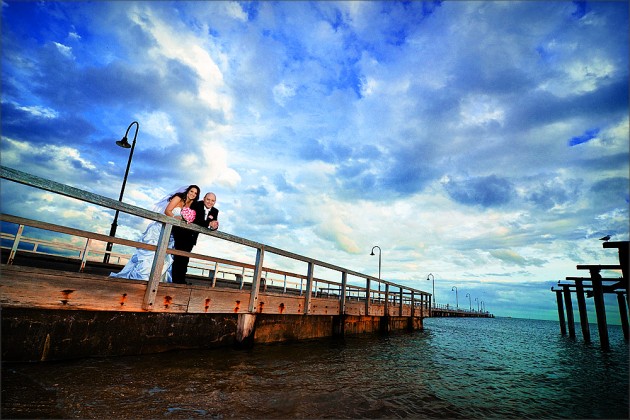 Kerford Rd Pier is so pretty and perfect for wedding photography. The views of the sea and sky can help to make some incredibly dramatic photos, with colour and depth that we just love at Serendipity photography!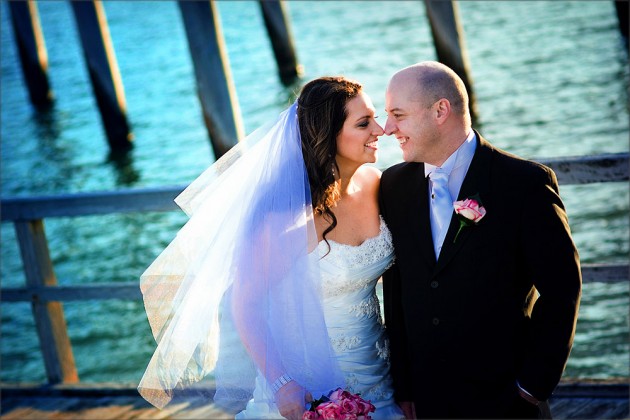 If your idea of visiting the beach is sand, grit or flyaway hair  think again. Our mission statement at Serendipity Photography is to to create wedding photography and stunning albums that truly reveal the beauty and style of your day. Little problems like squints or annoying hair do not occur in our albums! Be confident in our technique and care for your image. Kerford Road Pier has all the advantages of onsite parking and a multilevelled pier allowing differing perspectives without the need to set foot (or skirt) on sand; Kerford Road Pier has been Serendipity's top choice as the best wedding photography location in the Melbourne inner bayside area for difficult days or when time is short for over twenty years!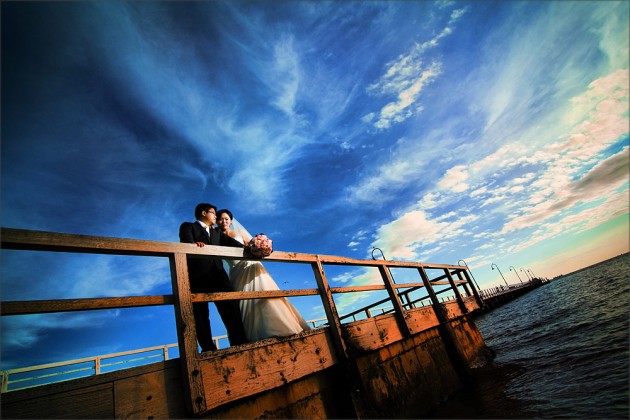 On a more practical note Kerford Rd is close to the city, has good amentities, a café and shade, which is invaluable on a hot day in formal attire. Sea, beach, coffee, and rustic bridge timbers creating enticing patterns under the boat ramp, which also allows shade, and, so so so importantly, Kerford Road Pier is blessed with a unique amenity in piers near the CBD– it has car parking right on the pier!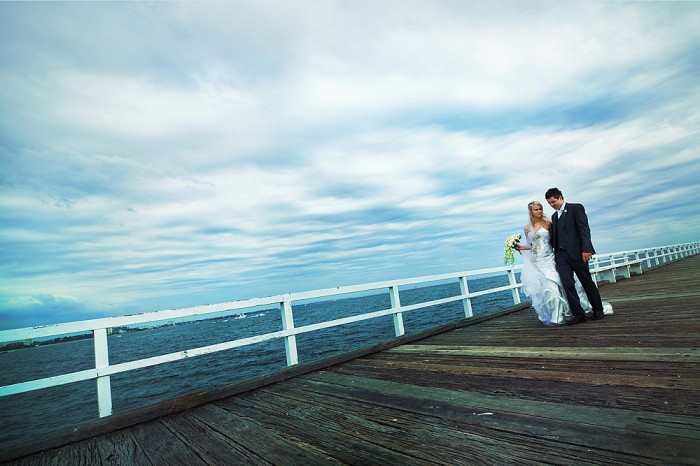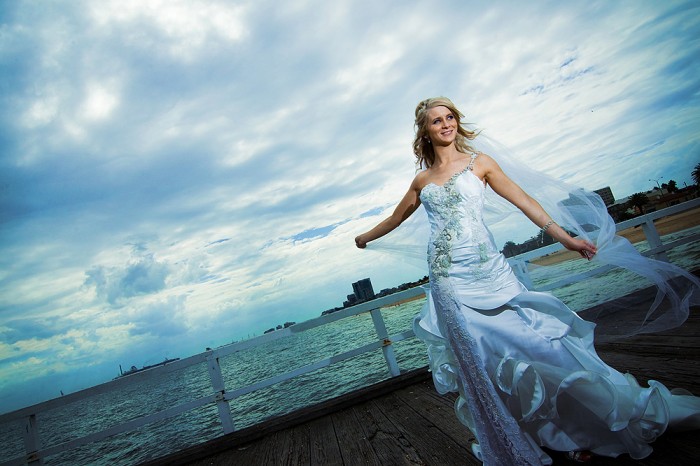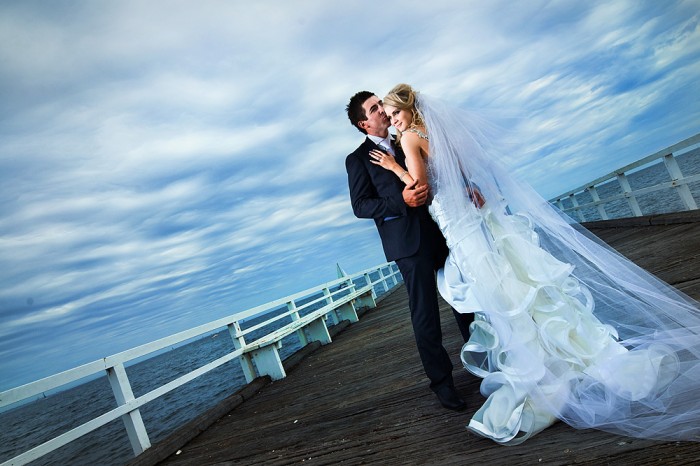 And we say it again location, location, variation!!!! Close to the CBD, close to all your bayside favourite wedding photography location, and a three in one stopshop with sand, pier and rustic timbers looks. And don't forget what may be the most important of all for many wedding clients, Kerford Road Pier's roll on roll off style carpark.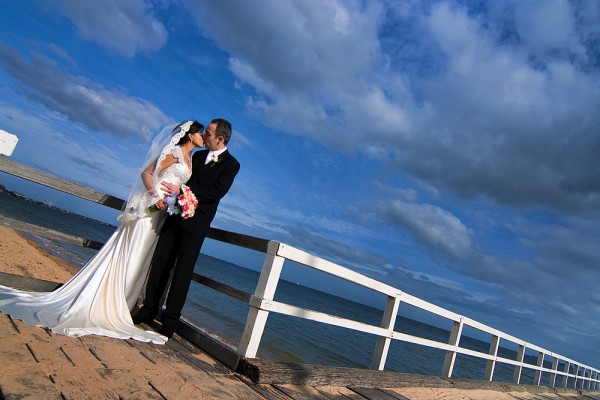 \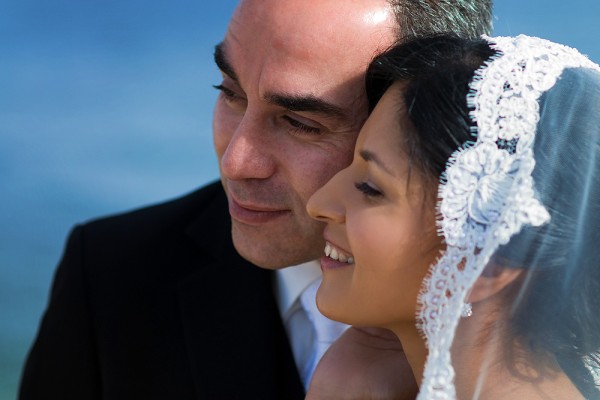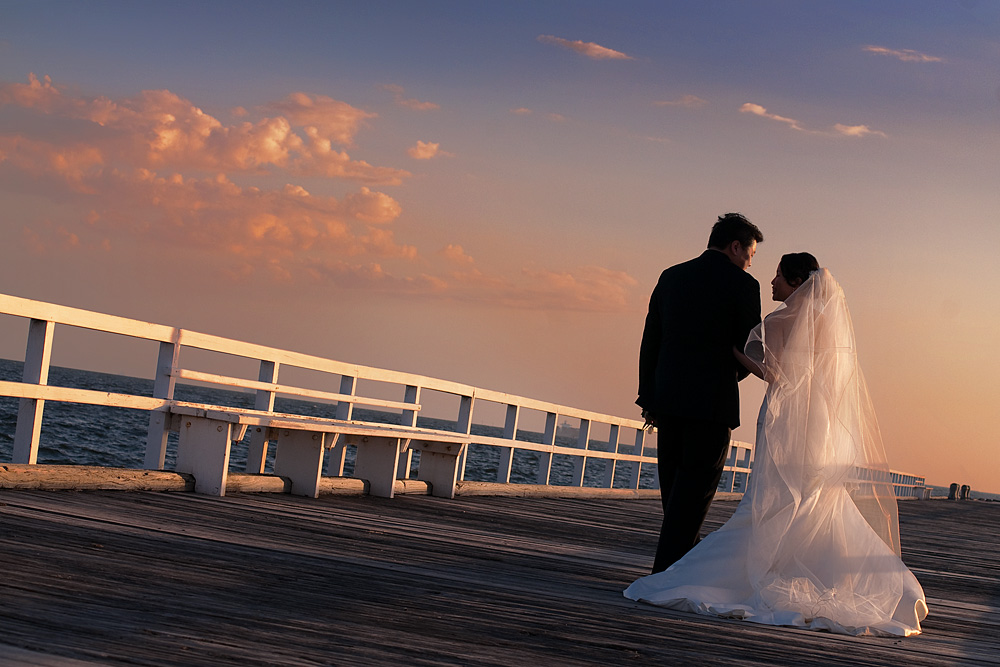 Originally swamps and lagoons, Albert Park and Middle Park were subdivided from Park St, to Albert Road in 1854.  Clement Hodgkinson, laid out the suburb in the London fashion, around St Vincents Gardens, where the surrounding streets became the home of the notable and successful.adapted the design in 1857 to allow for the St Kilda railway. Property prices boomed in the 1870's, and Beaconsfield Parade was made from filled in foreshore in 1879, and the area developed as at beach resort.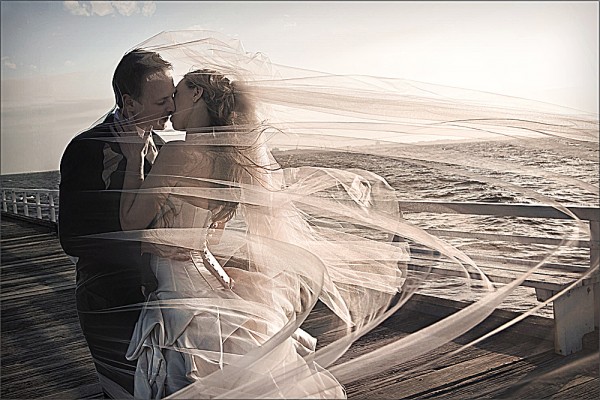 Kerford Road Pier was built in 2 stages to a Public works design, the first in 1887, 360 ft, then another 300 feet in 1889. In 1890 the Beaconsfield Parade promenade and and then the Middle Park baths opened, boosting Kerford Road Pier's popularity. Kerford Road Pier is protected by the National Trust, it retains very many of its original Victorian features; at Serendipity Photography we appreciate being part of Melbourne's living heritage, in just the same way that today's couples can walk with their great great grandparents under Melbourne's fortunate skies.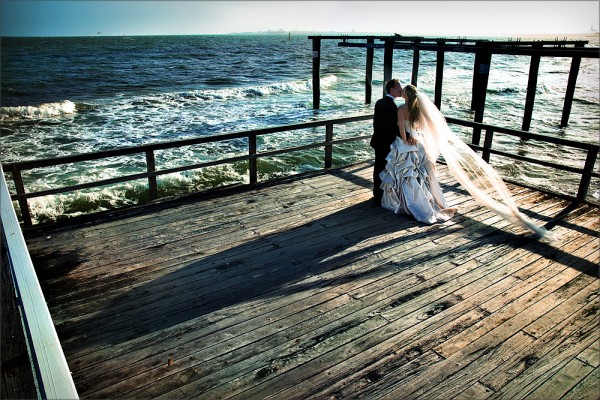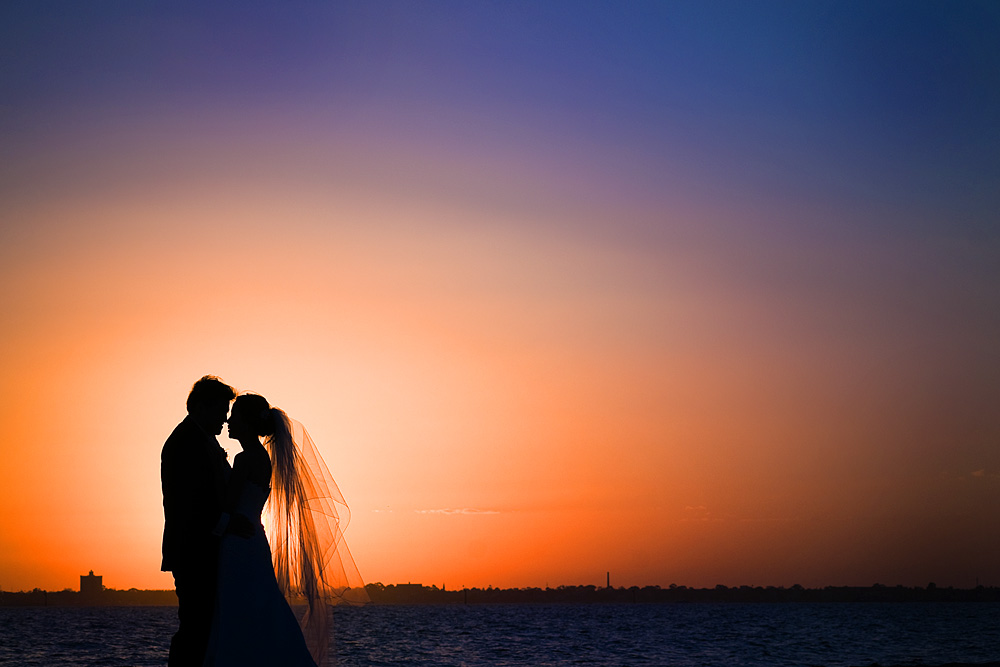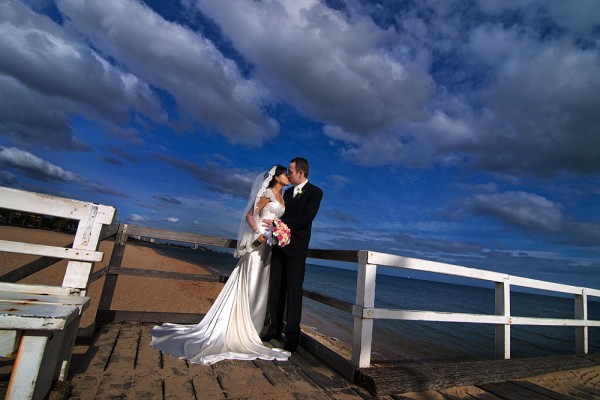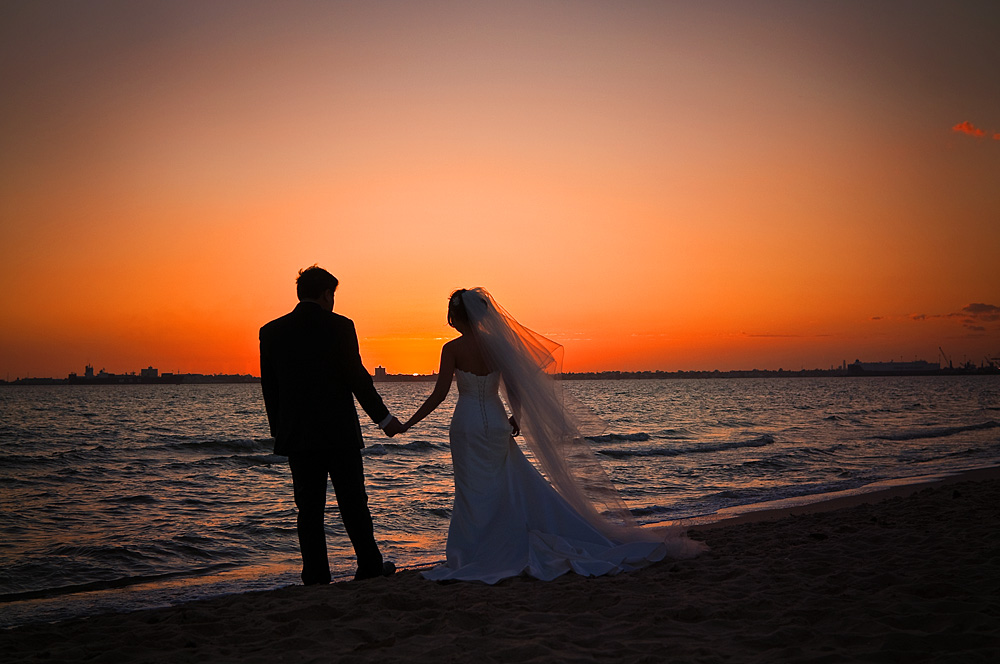 At Serendipity we love clouds and horizons, and have nineteen years of Photoshop post production experience and true dedication to bring to your wedding pictures. Don't sweat the details, revel in vast expanses of sky brought to perfection through a wide palette of controlled Photoshop techniques and a caring eye.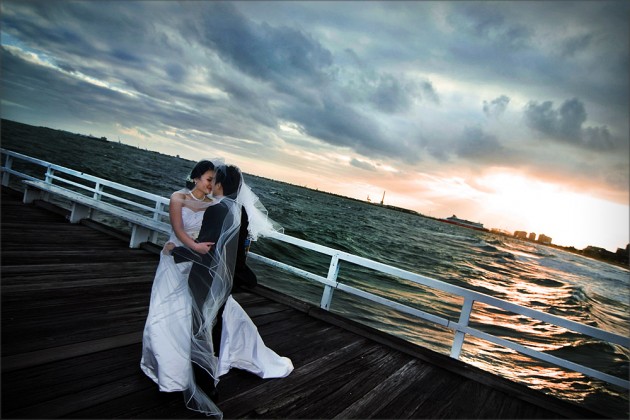 Serendipity Photography love the way Kerford Road Pier adds a beautifully rustic charm to wedding day photographs. After the formal family and bridal party shots, outdoor locations such as the pier are a wonderful opportunity to capture intimate and relaxed portraits of the bride and groom together. If you'd like some further inspiration, check out this neat virtual tour we found of the pier!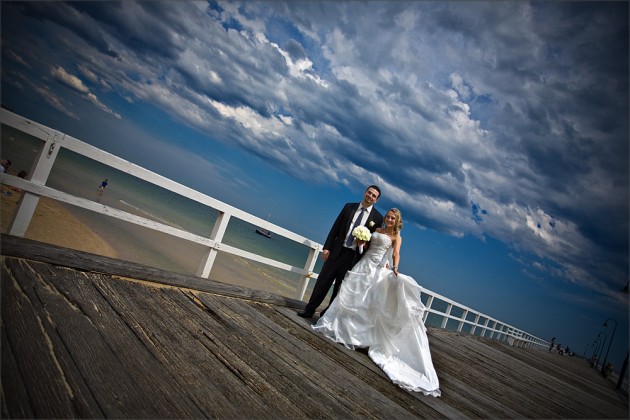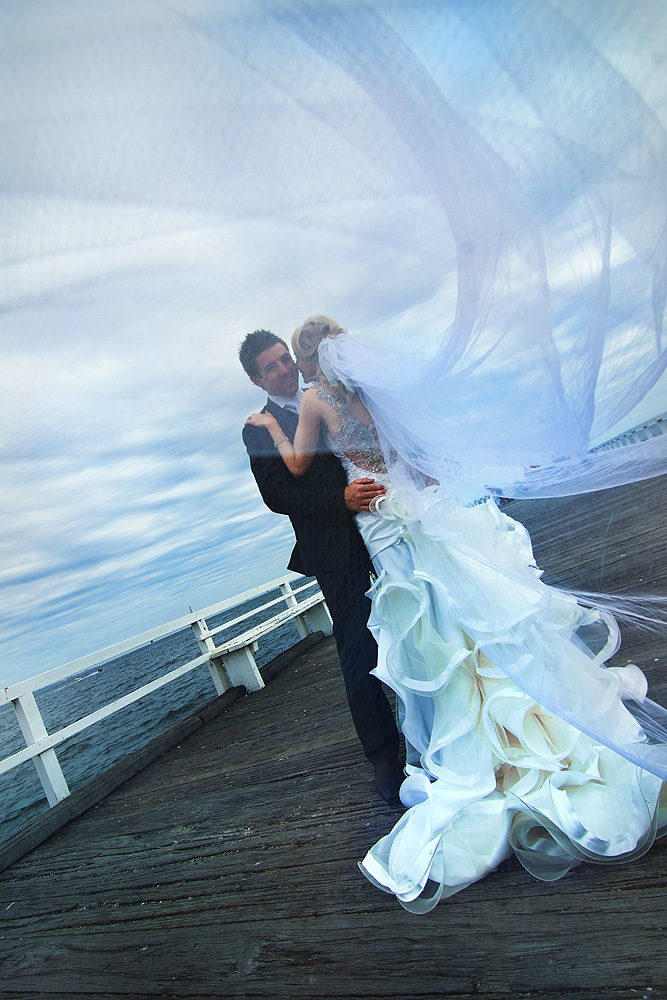 We welcome you to look at other beautiful parks and piers around Melbourne, photographed by Serendipity:
Royal Botanic Gardens and The Terrace