Royal Botanic Gardens — History
The Royal Botanic Gardens are one of Melbourne's most famous and historic locations. With a mixture of beautifully groomed gardens, heritage buildings and a variety of interesting water features, providing an abundance of picturesque backdrops for wedding day photography.

The gardens offer beautiful locations all year round, from pergolas and sheltered paths, to open lawns surrounded by floral displays, the Royal Botanic Gardens are definitely worth a look. Located Southeast of Melbourne's CBD, in the Arts Precinct, the gardens offer an exquisite array of landscapes to shoot in, giving every couple of opportunity for truly unique photographs.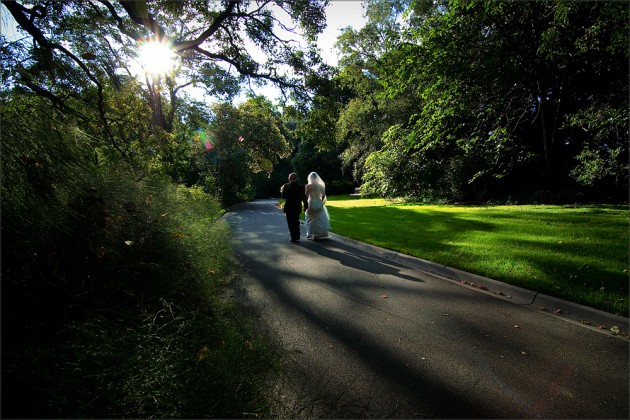 The Royal Botanic Gardens have a rich and vibrant history within the city of Melbourne. Established nearly 170 years ago, the gardens feature a vast collection of over 10,000 native and imported plant species. The Royal Botanic Gardens are much loved by Melbournians and visitors alike, and contribute greatly to Victoria's title of 'The Garden State'. Baron Von Meuller established the gardens from 1846 on an original wetlands site, trading seeds and planting species from around the world. Divided into a series of themed collections, the gardens present perfect examples of European, Asian, and, of course, Native Australian flora. From the intricate tracery foliage and winding paths in Fern Gully, to the beautiful vistas of rows of trees seen across the waters of Ornamental Lake, visitors become immersed  in the lush vibrancy that the Botanics provide.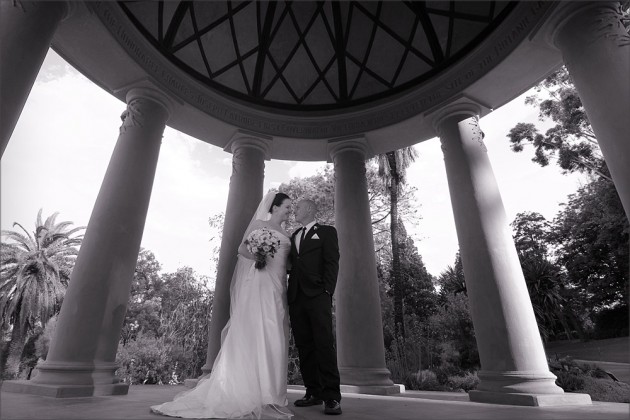 For those a little time to spare for walking the Botanic Gardens is full of the varied shapes of leaves and outlines of trees, splendid lawns, and surprising corners. Gardens and parklands are all fantastic locations for those with an interest in the beauty of natural surrounds, as well as an appreciation for the care and passion that went into creating beautiful and admirable natural environments.

For those with an interest in the natural environment and anyone who appreciates natural beauty, Melbourne's Royal Botanic Gardens form the perfect backdrop for intimate and iconic photographs.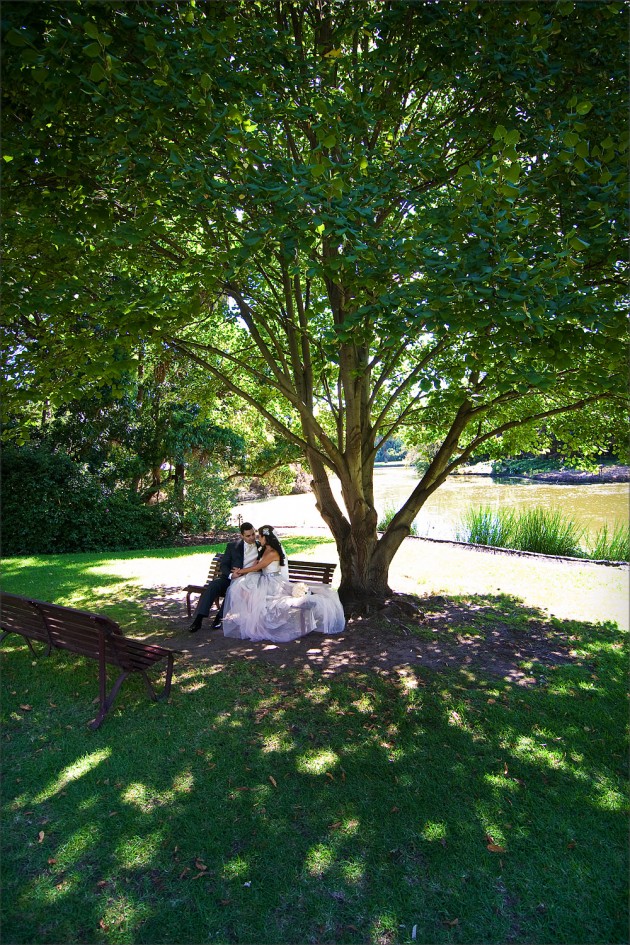 In 1873 the Royal Botanic Gardens were re-constructed by William Guilfoyle, whose design is still the central feature of the gardens. As you wander through the space you will come across eight pavilions, each built as platforms for visitors to take in some of the amazing views that the gardens have to offer. The gardens were originally built to walk through and around, with paths weaving between the spectacular garden beds. The Botanics also take great pride in the gardens as a whole and emphasis is placed on creating beautiful and unique views to show the gardens' complexity. These spots make great photography locations, combining period architecture with stunning floral displays.