Royal Botanic Gardens — Historic Gates
At Serendipity Photography we really appreciate the beautiful and very varied gates at the Royal Melbourne Botanic Gardens, featuring some of the best Victorian iron lace in Melbourne.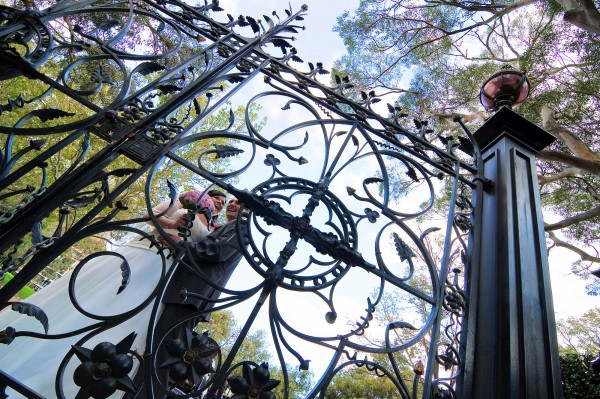 For a very quick visit, without permits, it is possible to use the main Gate A for a quick location shoot for a sense of the Botanic Gardens in your album, and then combine this with more classic looks with photography on the nearby Morell Bridge with some of the best views of Melbourne city over the waters of the Yarra.
One of the newest editions to the Royal Melbourne Botanic Gardens' spectacular collection of intricate iron gates is the Observatory Gates, constructed in the 1990s as a way of framing the grand garden Observatory. These gates combine new and old styles to create something truly unique that speaks to the garden's rich history in Melbourne. Floral medallions adorn the gate's lattice framework, creating a striking juxtaposition with the surrounding greenery of the garden beds. The gates were designed by local artist Darryl Cowie and reference the long and complex life of the Royal Botanic Gardens to date in their decorative detailing. The Observatory Gates offer an alternative backdrop to the more traditional gates in the gardens, the perfect setting for wedding photography if you're after something a bit different.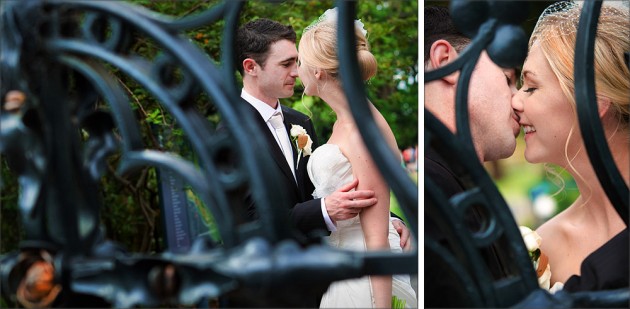 The Nareeb Gates, Gate D, have a fascinating history. As described the the Royal Melbourne Botanic Gardens website, the Nareeb Gates were constructed in England and stood at 'Nareeb' estate in Toorak, home of  the Simmons family for 60 years, bequeathed to the National Trust of Australia by Miss Gertrude Simmons and erected at the D Gate entrance to the Royal Botanic Gardens Melbourne (RBG Melbourne) in 1966 by the Trust. They were officially declared open by The Honorable Sir William McDonald MP, Minister of Lands, on the 15 November 1967.
The ornate lights on top of the Nareeb Gates were powered by gas for many years. At Serendipity we love the beautiful tracery of the foliage motifs and historic feel of these gates.  Here is the link to our main page on the Royal Melbourne Botanic Gardens, we have also made a page featuring the very interesting history of the Botanic Gardens with more beautiful wedding photography! You can find a link to a map of the Gardens here.