Elwood Beach
As a picturesque, waterside wedding photography location Elwood Beach has it all. What happy couple wouldn't enjoy walking along the beach with pristine city views, or exploring the 1930's-style bridge and canal? A daring bridal party might want to get their feet wet, or walk up Point Ormond to the weather-vain and look out over the city.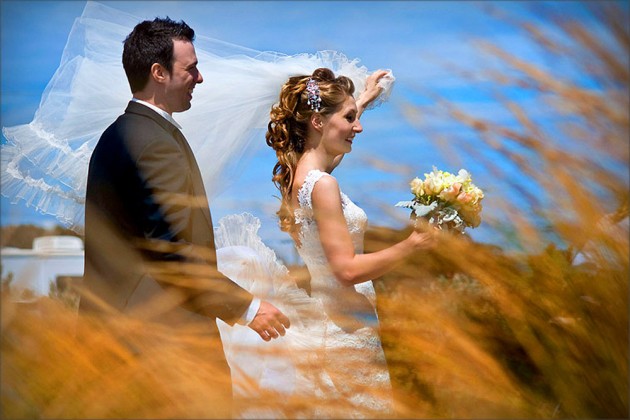 Besides being exceptionally beautiful there's also a great deal of associated perks at Elwood Beach. There's a charming little café, and public toilets (it doesn't sound romantic we know, but it is important), easy parking for limos or big cars and plenty of wide open spaces to have fun with your bridal party for some playful, informal group photos.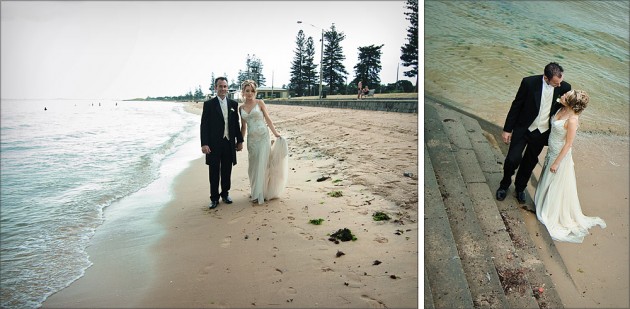 If you have the time it's worth investigating the many, interesting locations for more creative photography, or waiting for sunset to capture some beautiful shots on the water. Among our favourite places for wedding photography at Elwood beach is the rocky outcrop, the seawall and the weather vain, all in close proximity to the parking lot, making it easier to get fantastic varied wedding photos with a relaxed Australian beach feel.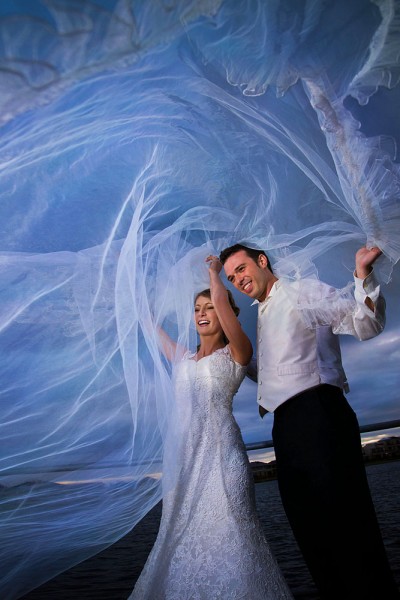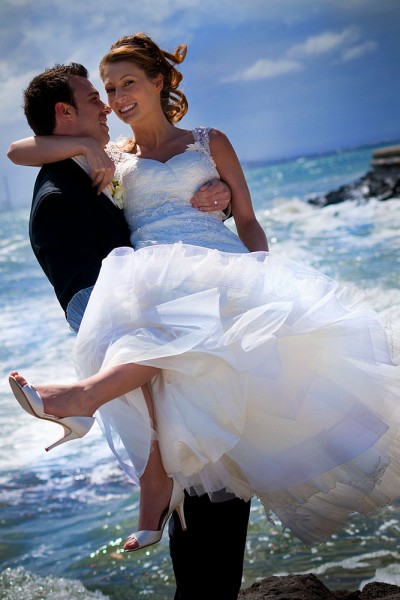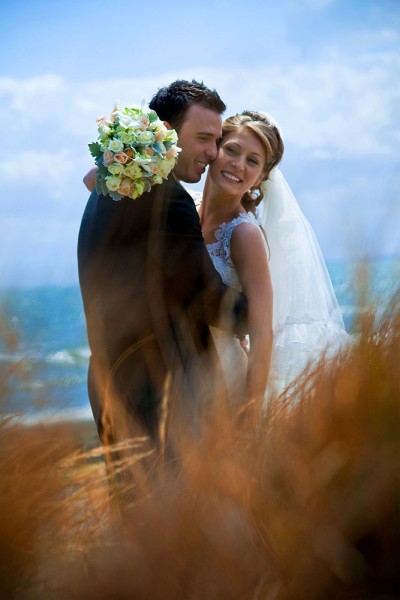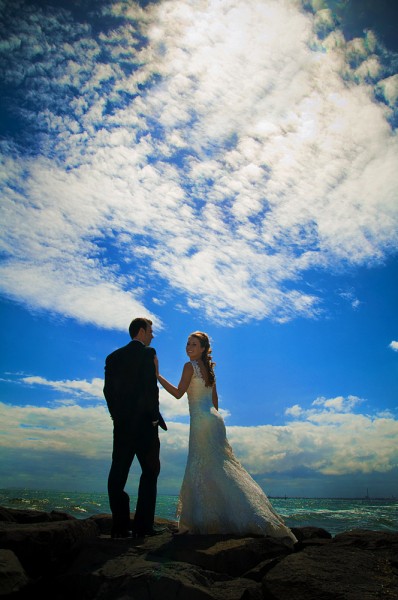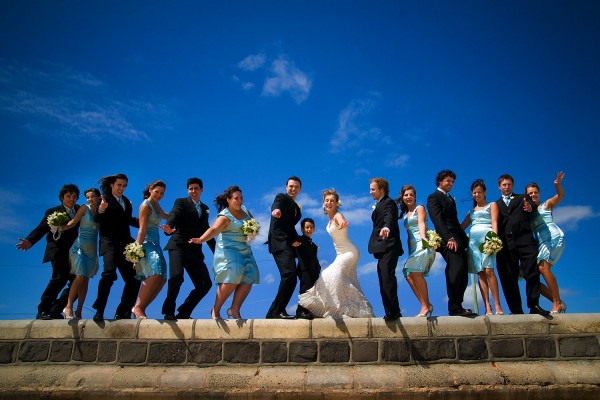 We welcome you to look at other beautiful parks and piers around Melbourne, photographed by Serendipity:
Royal Botanic Gardens and The Terrace