Williamstown Pier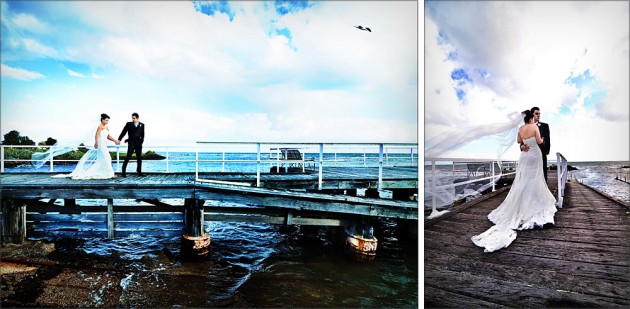 Since its settlement in the mid 19th century, Williamstown has become known for its myriad of charming historic landmarks, enchanting beach side atmosphere, a sophisticated dining precinct, beautifully landscaped gardens, and of course exquisite views over Port Philip Bay! Located a convenient eight kilometres from Melbourne's CBD, Williamstown offers a uniquely picturesque setting for wedding day celebrations. With its diverse range of  historic locations and breathtaking venues, Serendipity have long been inspired by the unique photographic potential offered by this historic town.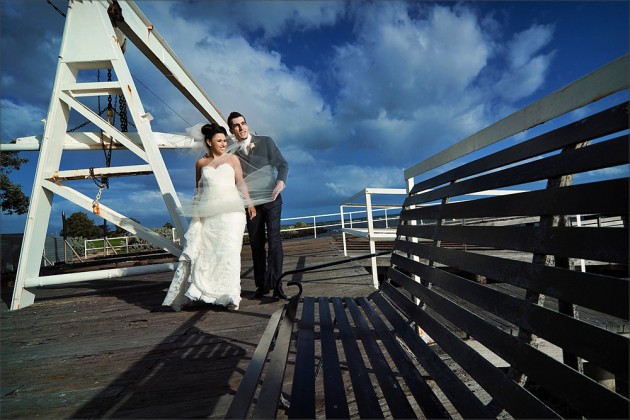 Located just past Gellibrand Point; Williamstown Pier is a charming location for a variety of unique wedding day photographs. The water washed timber floorboards which line the pier's surface create an authentically rustic aesthetic, whilst the white timber railings jut boldly against the horizon, perfect for interesting compositions. Surrounded on one side by the whimsical horizon of Port Philip Bay, and the other, the lush greenery of Hatt Reserve and the Williamstown Botanic Gardens renders the pier a treasure trove of photographic potential and beautiful vistas.

The views of the sea and sky can help to make some incredibly dramatic photos, with colour and depth that we just love at Serendipity photography! For more inspiration follow the link here to Serendipity's comprehensive directory of Melbourne's piers and parks, plus a great selection of our favourite recent photographs!
Royal Botanic Gardens and The Terrace