Beautiful Art Nouveau Gates at Billilla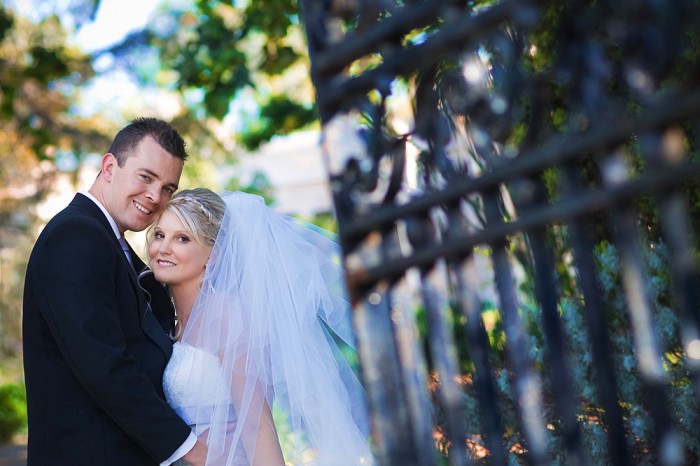 Serendipity Photography adores the beautiful original design of the stunning old gates at Billilla Mansion. The graceful curves contrasting with the striking angles of the wrought iron create an amazing backdrop for wedding photographs.

Standing in front of the grand gates, all of the intricacies of the brides dress are magnified, standing out against the dark, bold ironwork.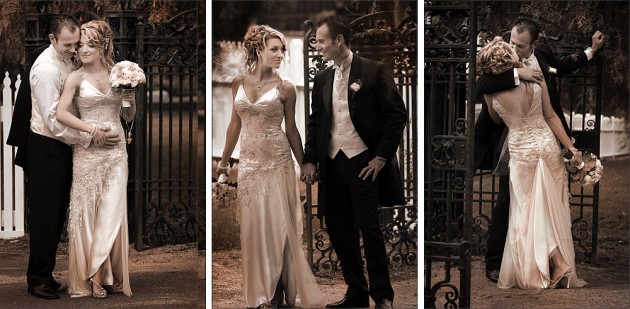 The term 'Art Nouveau' comes from the French for 'New Art'. Popular during the late 19th and early 20th centuries, art nouveau is synonymous with intricate style and glamour. Inspired by natural forms and structures, Art Nouveau design used curved lines to harmonise with the natural environment. With it's rhythmic floral patterns and elaborate composition, this style incorporated architecture, painting, sculpture, crockery, jewellery, furniture, textiles, silverware and lighting.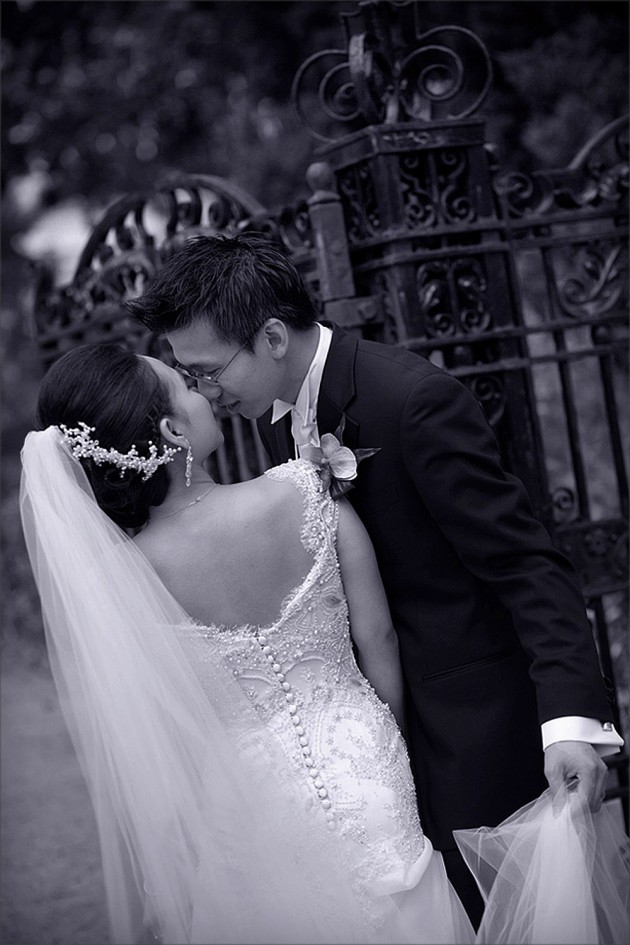 The origins of Art Nouveau date back to William Morris, an artist who created works of art using clean flowing lines and bold blossoming motifs. Morris resisted the common art of the period, which he saw as being cluttered and clumsy. From this beginning Art Nouveau sprung into life and became hugely popular across Europe, America and Australia.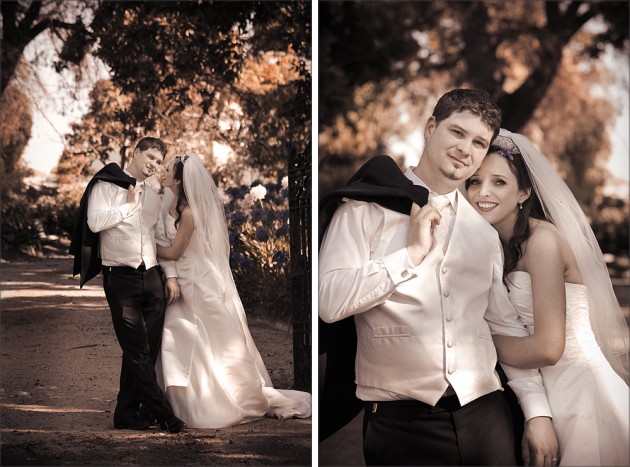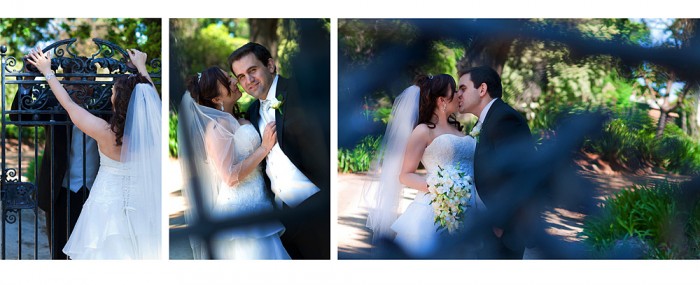 Billilla Mansion is a wonderful location for your wedding day. With a classic combination of English inspired gardens and original period architecture, Billilla is perfect for anyone looking for traditional elegance.

The gates at the mansion work beautifully as a backdrop for some spectacular wedding photography, highlighting the intricacies in the bridal dress and creating a stylish Art Nouveau frame for some breathtaking images.