Romance and Sophistication at Labassa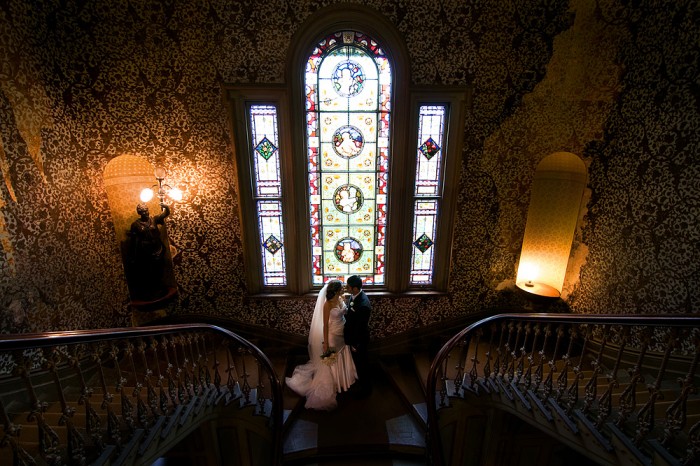 For couples who are looking for a sophisticated and unique venue for their wedding day photography — a location where where old world charm meets high romance, you need look no further than the renowned Labassa in Caulfield. This authentic Victorian Mansion has stood proudly since its construction in 1880's and is remains one of Melbourne's most decadent, and breathtaking Heritage listed buildings. At Serendipity Photography we have had the exceptional privilege of capturing many weddings at the beautiful Labassa and continue to be inspired by the classic architecture, ornate interior décor and the subtle blend of rich details and dramatic light inside with the spacious and picturesque gardens surrounding the mansion.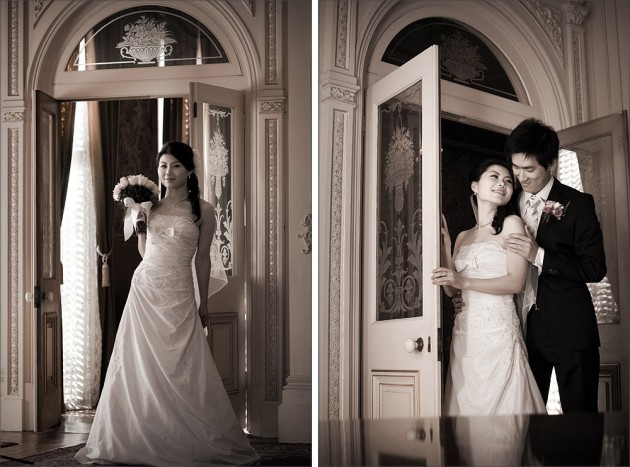 Labassa's long held reputation as a sublime location for wedding day celebrations and photography is very well deserved. This notable Italianate mansion is abundant with original Victorian era features, such as the exquisite arched stained glass windows, rich mahogany paneling, hand-carved statues and touches of gold leaf, perfect for capturing a feeling of sumptuous elegance.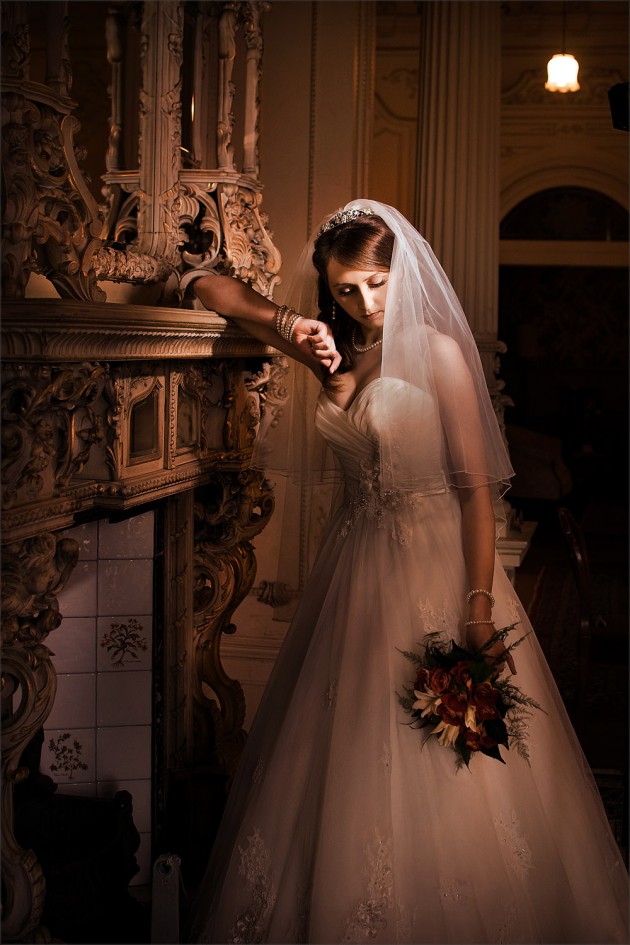 Luxurious photographic opportunities are everywhere you turn at Labassa. The gilded and embossed wallpaper which serves as a dramatic backdrop to the impressive grand staircase brings a new meaning to the term feature wall! This rich gold and deep russet coloured wall makes the perfect complement to the bridal gown, and serves as an interesting background in dramatic wedding day photographs.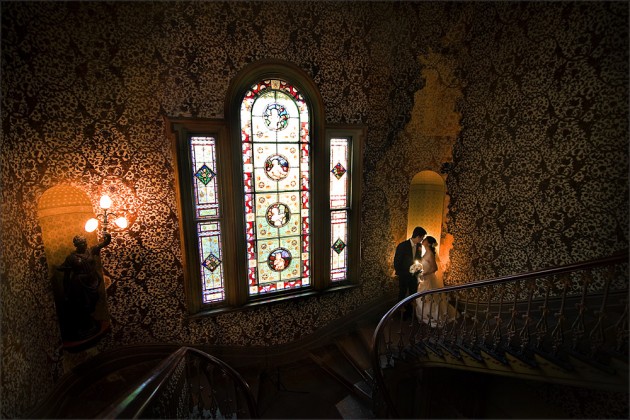 The centrepiece of the mansion is of course the grand central staircase. Spanning two floors, the elegantly symmetrical design features solid mahogany banisters, carved decorative sides, and luxuriously original surfaces. The curved banisters provide dramatic compositions, as the subtle swaying line of the staircase echoes the organic lines of the bridal gown. A true work of art!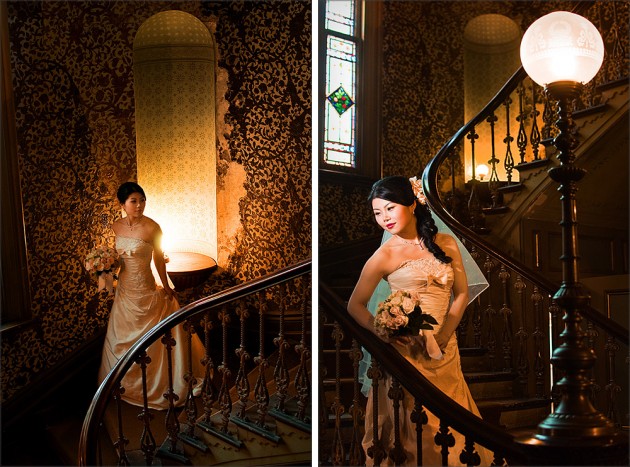 The charming garden surrounding the Labassa mansion makes an exquisite setting for romantic and naturally lit wedding day photos. The spacious grounds are ideal for large bridal party shots, yet filled with enough intimate corners and secluded backdrops to serve also as a perfect location of classic portraits of the bride and groom. The variety of unique flora gives a subtle Australian feel to the overall look of your wedding day. Beautiful portraits of the newly weds are vibrantly framed through a great range of foliage.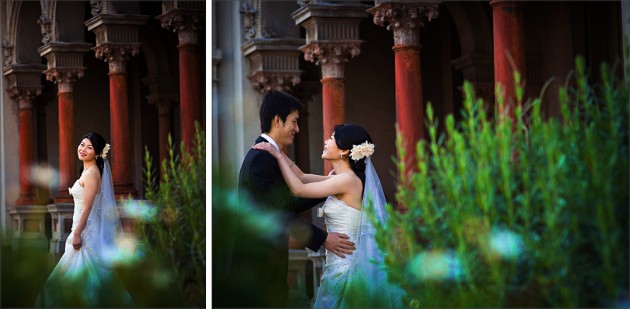 Leading into the covered doorway are two matching sculptures holding up Corinthian arches. The vibrant red columns which frame the mansion were inspired by the iconic and wonderfully expressive Neo– Grecian style of architecture and provide a striking contrast against the lush green of the surrounding trees.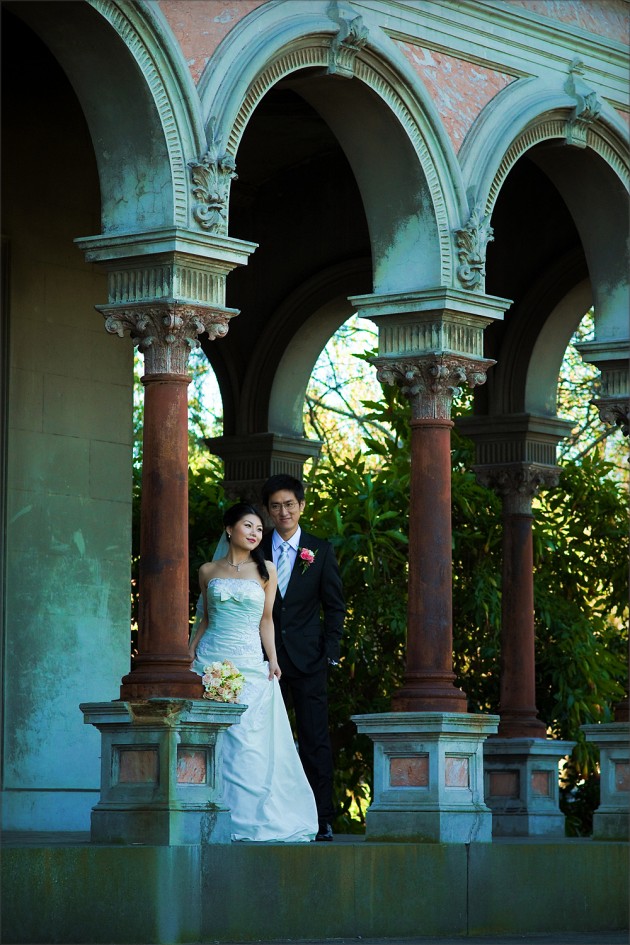 The house itself exceeds the aesthetic boundaries of any other Melbourne mansion, with gold-leaf, Italian marble, mahogany and fine embossed wallpaper all adding to the existing grand design. This stunning mansion is the perfect complement for classic style weddings, the abundance of breathtaking photographic backdrops both inside and out ensure that your wedding album will be one of dramatic sophistication and old world elegance.