Butleigh Wootton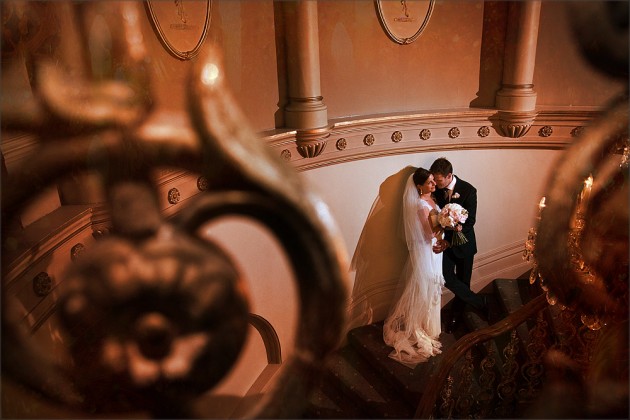 Butleigh Wootton is a memorable and highly elegant location for wedding day celebrations; showcasing the finest of Victorian architecture over three stunning levels. Serendipity Photography have captured an inspiring selection of weddings at this exquisite mansion and consider it the perfect option for brides and grooms who are looking for touch of timeless elegance in their wedding day locations; as Butleigh Wootton definitely delivers! Experience the old world glamour and beautiful architecture within what is deservedly one of Melbourne's top wedding photography locations! Unique details such as the grand central staircase, intricate glass chandeliers, decorative sculptural ceilings make the perfect backdrop for romantic portraits of the bride and groom.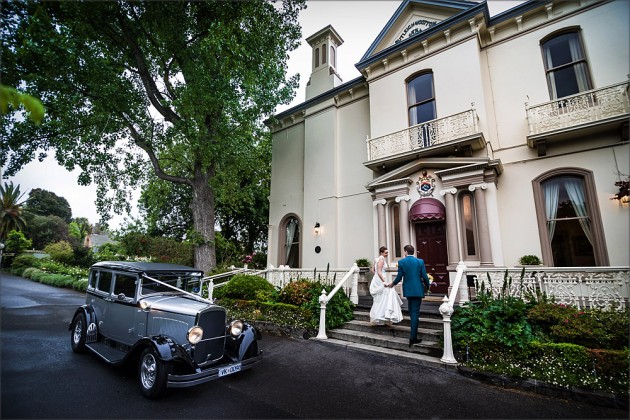 Located in the heart Kew (just a short car ride from Melbourne's CBD) This Victorian style mansion was in fact named after Wootton House in the hamlet of Butleigh Wootton, England, and built for the Hood family in the eighteenth century. Luckily for the brides and grooms of Melbourne, our Butleigh Wootton is far more ornate and gracious than the severe majesty of its namesake! Serendipity has even dedicated a page to Butleigh Wotton's fascinating history.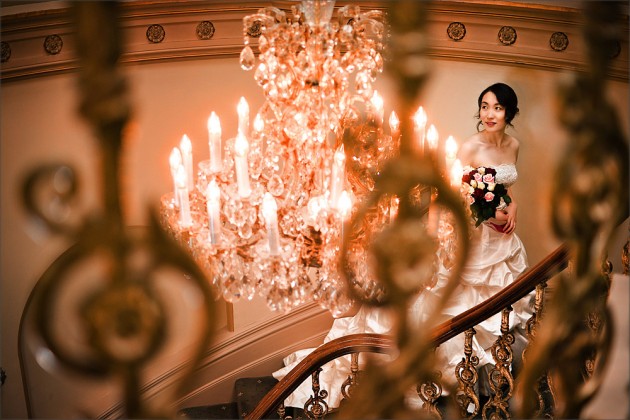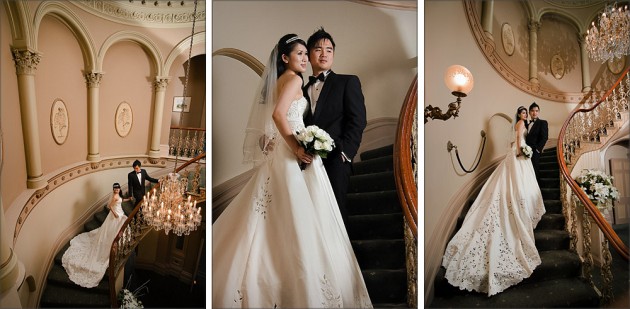 Wedding couples at Butleigh Wootton are spoilt for choice — romantic balconies, lush gardens and regency pastels in the bedroom. At Serendipity Photography we celebrate the magnificence of the chandeleir, and enjoy shooting through the ornamentally carved stair balustrades.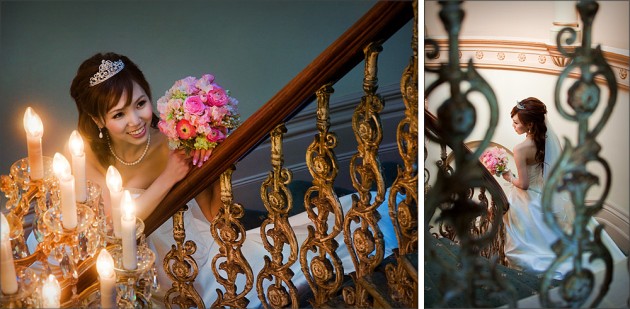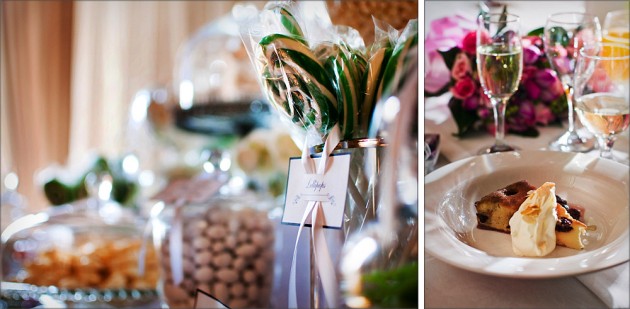 Butleigh Wootton boasts an exceptional array of delightful architectural details, from grand central staircase which leads up to the Ballroom, to the intricately carved ceiling decorations, the interior décor provides stunning wedding photography opportunities.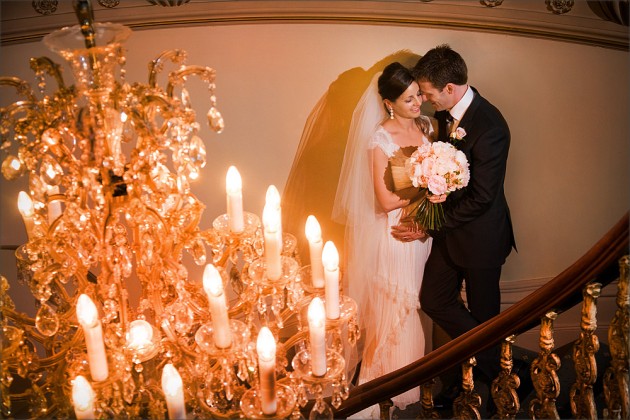 The grand central staircase at Butleigh is often described as "the best staircase in Melbourne". That gorgeous, curving banister always creates something exceptional.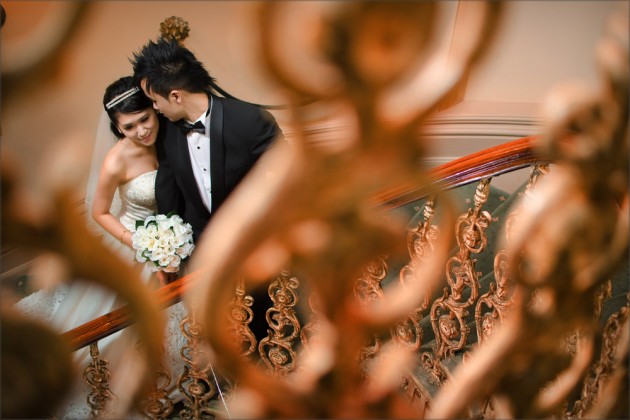 Serendipity expertly utilise the elegant staircase and balcony areas, and the use of directional light that creates more flattering depth and dimensionality to the figure and bridal gown, and allows accuracy in the placement of portrait lighting, to achieve the optimal sense of beauty.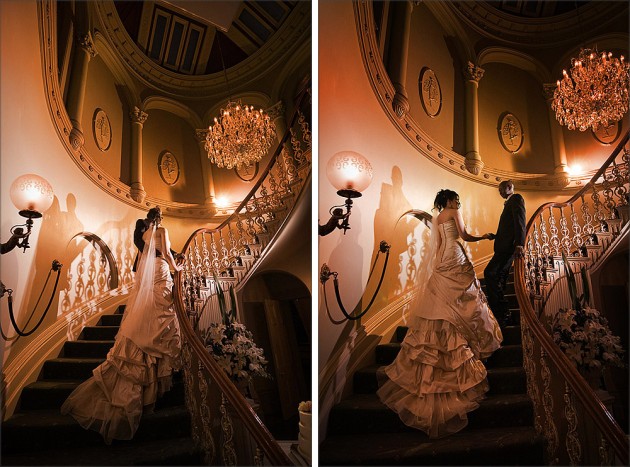 Another unique feature is the graceful bow window which is perfect for strikingly elegant compositions of the newly wed couple.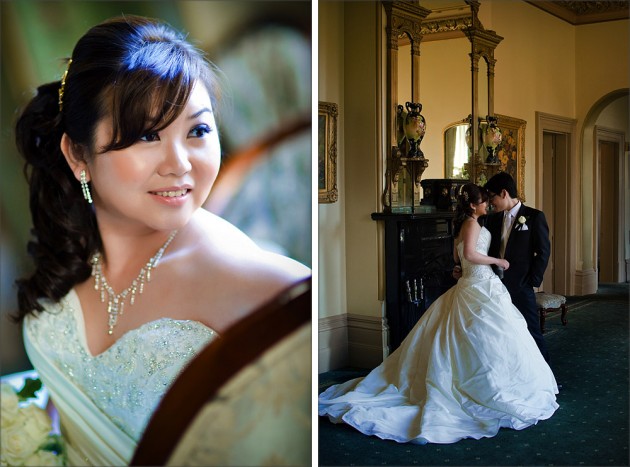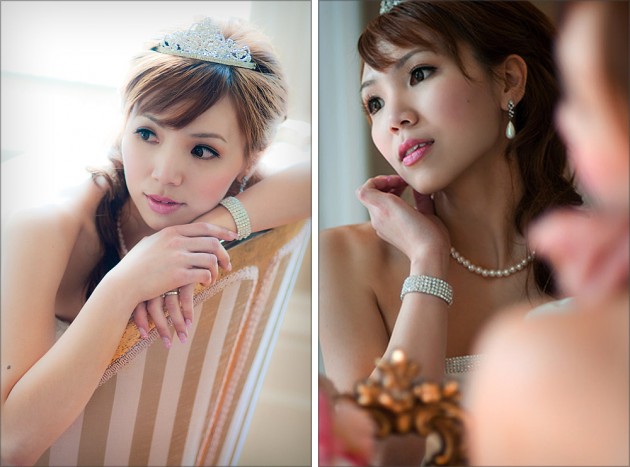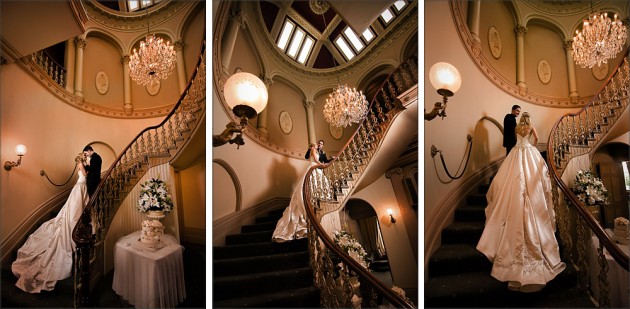 After seriously romantic photography on the staircase, enjoy the fun and photography of champagne and canapés in the private bridal suite. Toast your bridal party and prepare yourselves for the magical day ahead as each smiling detail is captured effortlessly by the photographic team. Surrounding the mansion, a European terrace and garden setting incorporating a floating silk canopy with clear sides, fountain and pergola, make for a truly unique location for your ceremony.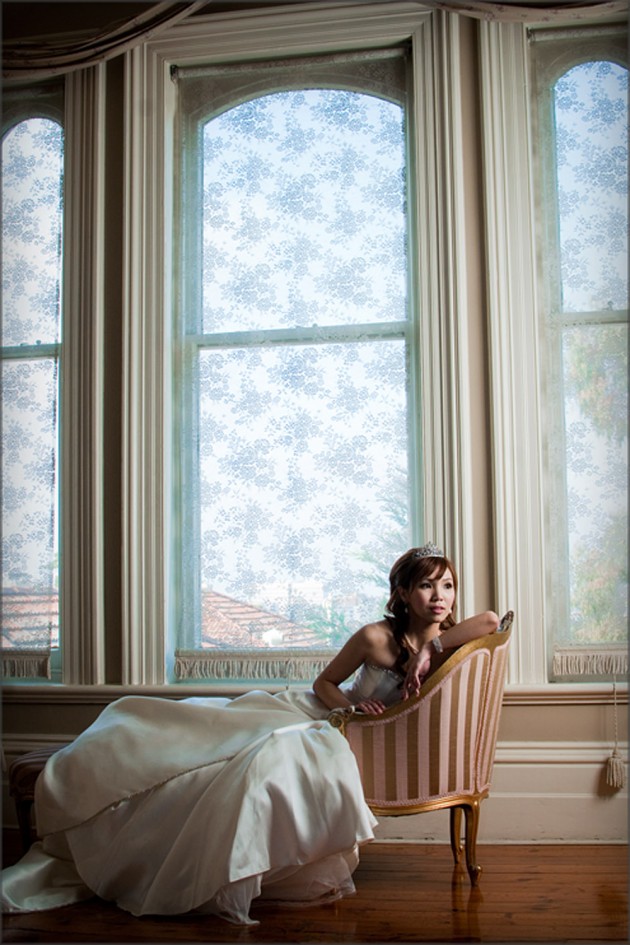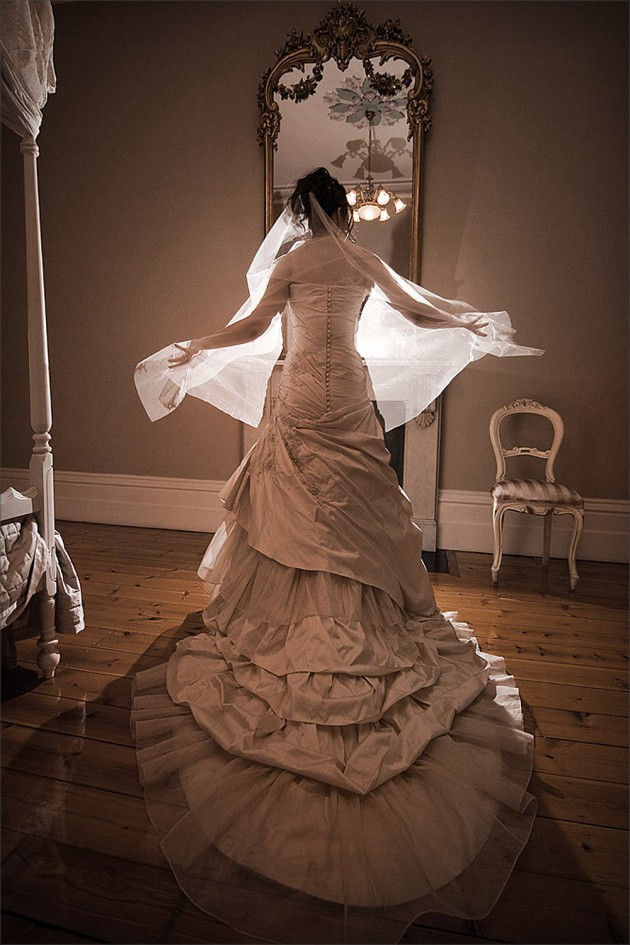 Butleigh Wootton is an unparalleled wedding photography location, offering the best of classic Victorian architecture and all of the opulence, grace and charm that come with it.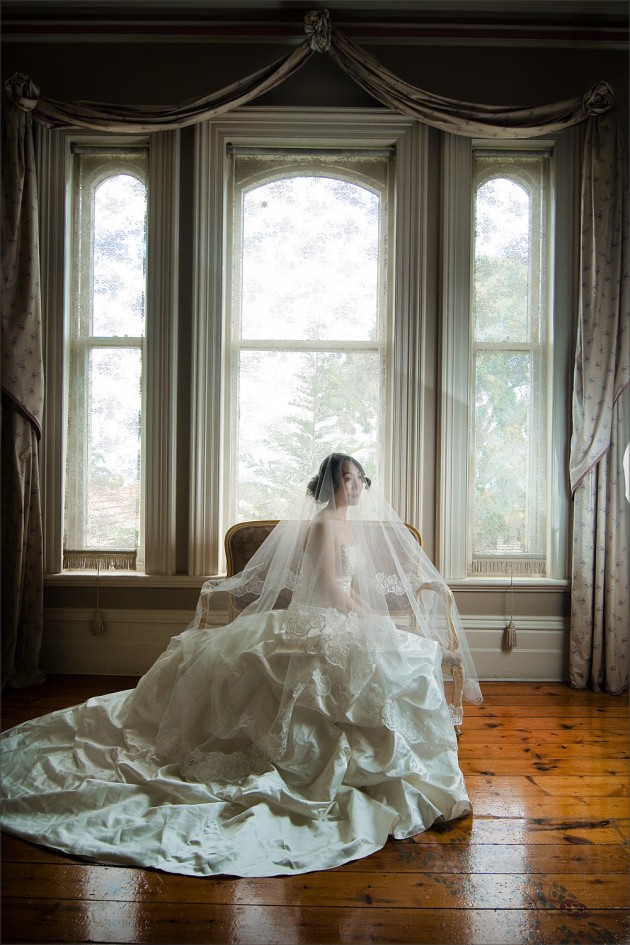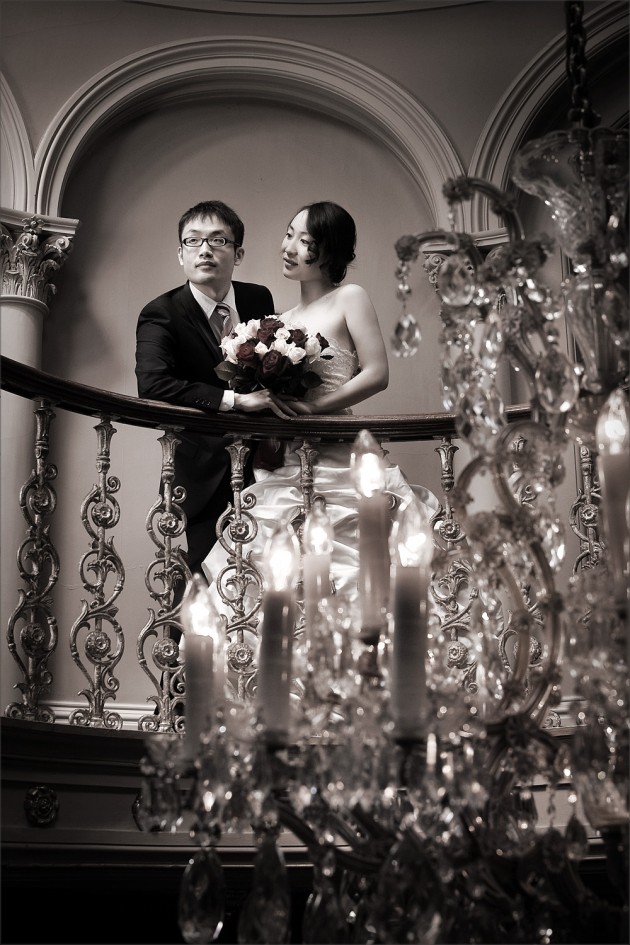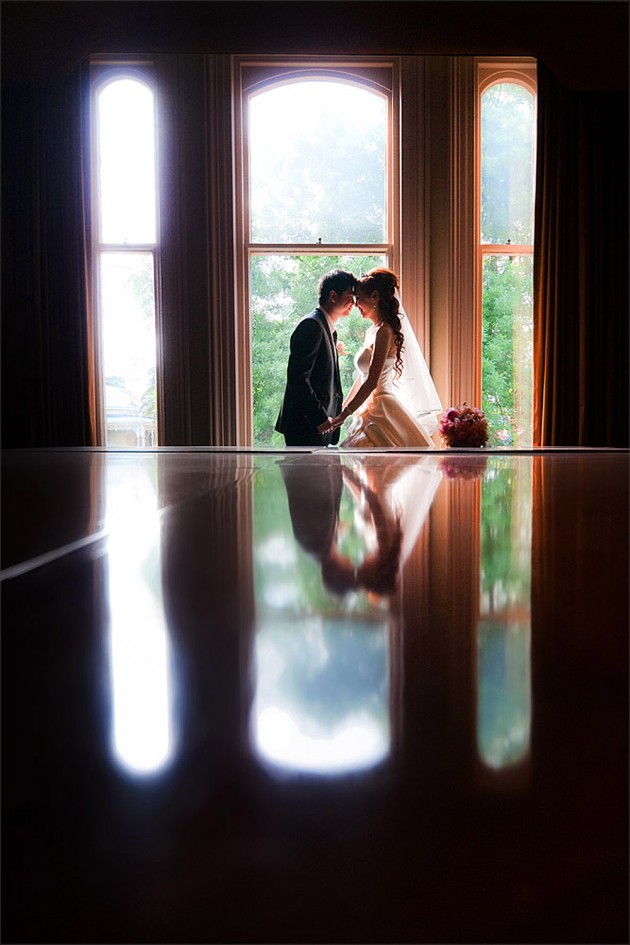 Follow the links here to see another beautiful selection of wedding photos on our accompanying pages on Butleigh Wotton– A History and Butleigh Wotton– Kew,  For even more inspiration have a look at Butleigh Woottons main website.