Butleigh Wootton– A History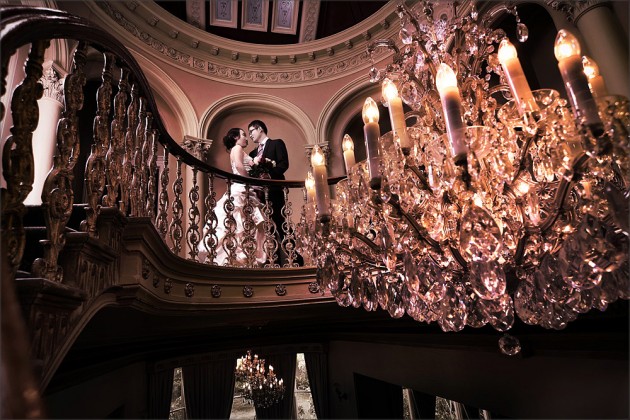 Kew is one of Melbourne's most affluent suburbs, boasting a plethora of Victorian and Art Deco mansions graced by stunning gardens set back from tree-lined streets. A favourite amongst these mansions is the grand Butleigh Wootton. Located at 867 Glenferrie Road, Kew, you, like Serendipity Photography, will fall in love with the abundant architectural details and stylish features that Butleigh Wootton has to offer.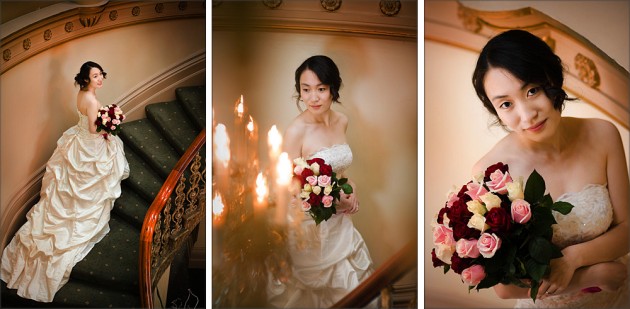 In 1851, Crown Land sales occurred in the area. One of the purchasers, Nicholas Fenwick, subdivided his land (which was just further out from the center of the colony of Melbourne than the area known as Richmond) and named the region Kew, based on the thought that Kew in England was near Richmond. He also notably named its streets after British statesmen. The area quickly became a sought-after suburb for the well-to-do in Melbourne. Access to Kew was originally via Bridge Road in Richmond, crossing the Hawthorn Bridge to Burwood Road, until the Johnston Street bridge was built in 1858. Just a few decades later the Butleigh Wotton was conceived.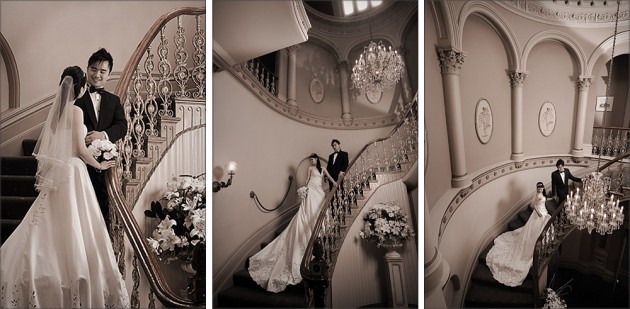 This grand mansion was most likely named after Wootton House, in the hamlet of Butleigh Wootton, England, has stood since 1714, its similarity to Buckingham Palace renders it a fine example of English Baroque architecture. Its owners have included Tony Blair. What a history to be linked to!  Back in Australia, architect Thomas Maidment finished construction of Butleigh Wootton in 1885 on the then Barkly Road. The mansion was built as a two story 26 roomed Italianate mansion (the basement didn't count) boasting rendered walls, "with some applied decoration, brackets to the eaves line and engaged ionic columns under a broken pediment at the front entrance." Italianate villas had become popular in the heady days of Melbourne's 1880's; the much admired Government House, designed by William Wardell, had been completed in 1876.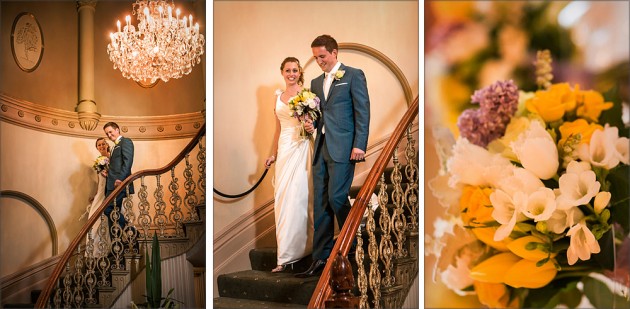 Italianate style buildings utilised 16th century Renaissance vocabulary, including Palladian frontages (think temple columns and pediments, pedimented windows, and balustrades) thanks to John Nash and Charles Barry in the early 1800's in Britain. Charles Eastlake's 1868 missive on Italianate interiors has undoubtedly influenced Butleigh Wootton. With classic decoration that required artisan skill to incorporate them effortlessly into the interior walls and ceilings, each detail of the mansion was considered to aid and complement the overall harmony of the interior and architectural design. Glimpse some stunning photographic representations by following these links: Butleigh Wootton or  Serendipity's Butleigh Wootton Locations page!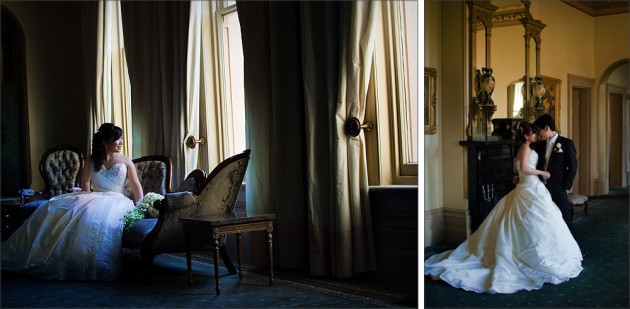 The venue caters for wedding ceremonies as well as receptions, when the luxurious interior, stunning grounds and overall picturesque quality is combined with the mansion's proximity to Melbourne's CBD, iconic Yarra river, and gorgeous greenery such as Studley Park, Alexandra or Royal Botanic Gardens, the result is a reception and ceremony venue that is almost too good to be true. Transform you wedding fantasies into a reality, as your day unfolds effortlessly and with elegant style, as the experienced photographers at Serendipity capture every beautiful moment expertly . From the intricate details and elegant features, to the centuries of history contained within the walls of the mansion, your day at Butleigh Wootton will be a day to remember.