High Tea at the Hotel Windsor
A unique option for a wedding reception is a high tea afternoon at the Hotel Windsor. This grand hotel, is situated at 111 Spring Street, in an area of Melbourne affectionately known as 'the Paris end'. At Serendipity we think the intricately designed façade and the glamourous interior styling, is a perfect match for weddings where a sophisticated mood and old fashioned romance are important characteristics.
The Hotel Windsor was the dreamt up by shipping magnate George Nipper. He commissioned the eminent architect Charles Webb to design the hotel in Spring Street, before it officially opened its doors in December 1883. The Hotel Windsor therefore predates many of the grand hotels of the Victorian era, including The Savoy, London (1889), The Plaza, New York, (1894), The Waldorf Astoria, New York (1894), the Hotel Ritz, Paris (1898) and The Raffles, Singapore (1887). The Hotel Windsor celebrated its 125th anniversary in December 2008 - the only luxury hotel in Australia to reach this milestone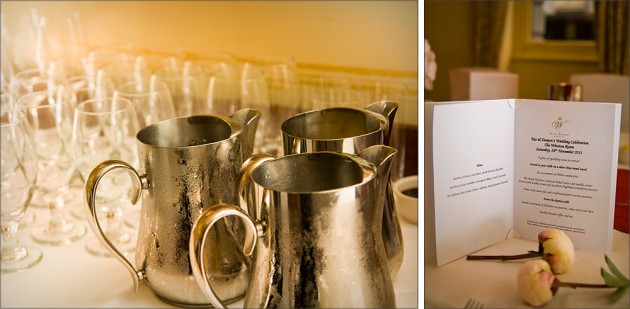 The Hotel Windsor has been serving traditional high tea since 1883. At Serendipity we adore the subtle way in which the hotels architecture, opulent décor and intricate detailing complement the elegance of the events which it caters to. The event offers a glamorous and stylish afternoon tea in the tradition of days gone by. Upon arrival each guest receives a flute of sparkling wine, and then can enjoy the elegantly decorated suite, as the famous afternoon tea is served to straight your table, on three-tiered sterling silver stands. The delicacies include: freshly baked scones with jam and cream, exquisite pastries, finger sandwiches, and Windsor's own blend of loose leaf tea which include varieties such as Earl Grey Twist, Enchanted Heart and Peony White.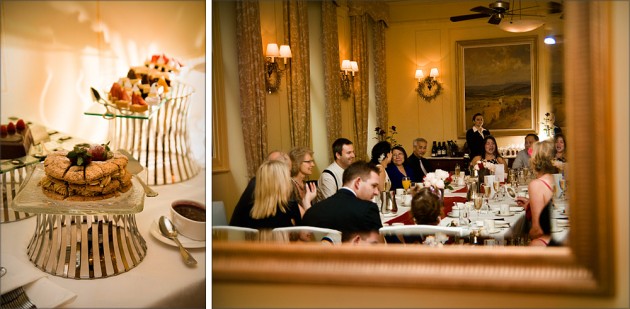 For over a century the Hotel Windsor has been the preferred hotel for Prime Ministers, politicians, actors, performers and celebrities as well as weddings, and has a unique place in Victoria's history and in the hearts of many Melbournians.
The high tea is served every day of the week, during selected hours. Serendipity recommend browsing Hotel Windsor's website, or contacting them directly to decide whether this splendid option is for you. Alternatively have a look at Serendipity's main page on the Hotel Windsor an in depth look at the grand hotel's history.