Wedding Ceremony Locations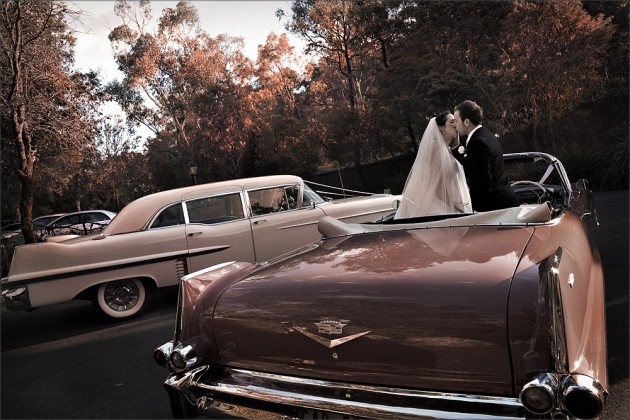 At Serendipity we are committed to bringing you the best and latest advice about wedding ceremony locations. The Serendipity blog will continue to present to you updated images of Melbourne ceremony locations along with snippets of history and interesting facts to amuse you, suggestions from brides and comments from Serendipity blog readers, and advice gained from photographing over 2500 (and counting) weddings in the last 20 or so years! We are delighted to bring you information from a photographers perspective, enabling you to pick the right location for your specific date, budget and theme and get the most out of your chosen venue. The information below ranges from outdoor locations– where you and your guests can bask under soft natural light cast by leafy foliage, to more formal indoor venues catering to the classic and elegant wedding.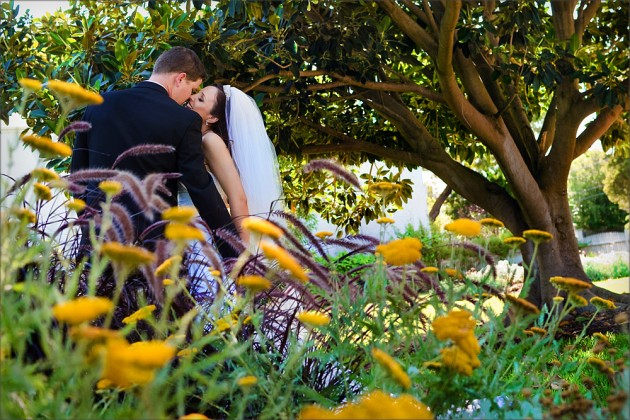 Interesting dilemma number one:
I am looking for a lovely outdoor ceremony venue that has wet weather backup in Melbourne's inner suburbs.…
Yes this is the number one question we are asked, so let's open the floor and ask readers for advice. Where would you go?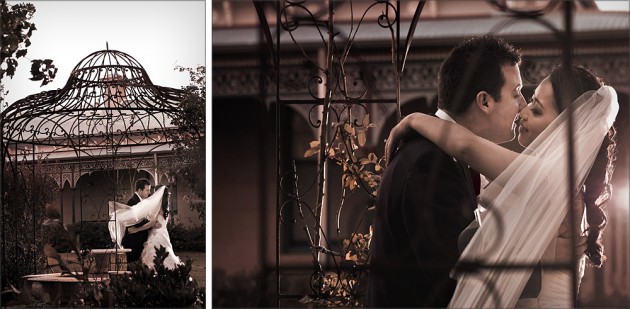 Parks, Beaches and Piers
The first idea people often think of for a low cost outdoor ceremony is a park or beach.. Melbourne has some beautiful historic parks, often with rotundas or pergolas, Conveniently located within walking distance from the CBD, the network of gardens which include: Fitzroy Gardens, Treasury Gardens, Carlton Gardens, Flagstaff Gardens and Kings Domain are a wonderful choice of venue if your heart is set on an open air wedding.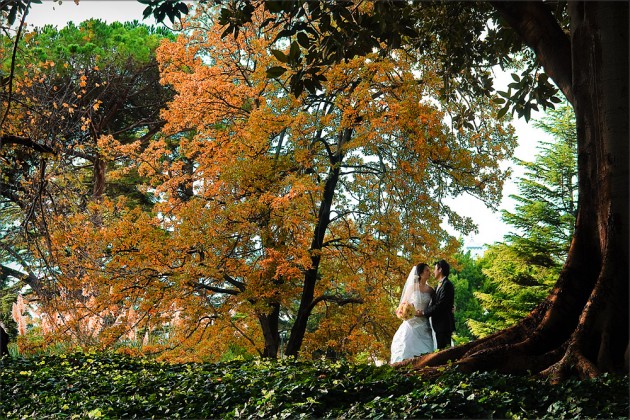 Celebrate in style at Melbourne's most famous garden: the Royal Botanic Gardens, located just minutes from the city on St Kilda Road. Beach weddings are a fashionable alternative. Perhaps you are thinking of all standing on the rustic surface of Ormond Pier on a balmy March day, surrounded by glorious views of blue and fanned by gentle sea breezes as you say your vows? The Lagoon Pier in Port Melbourne with its stunning views over the bay, is made even more attractive proximity to the CBD. Likewise; Kerford Road Pier in Albert Park, is close to the city, has good amenities, a café and shade, which is invaluable on a hot day in formal attire. The dilemma, particularly if your wedding is in September or May (or June or July or August), is obvious. What if it rains on our day or you find later that most of your wedding ceremony photography include your hand touching your head as you had to hold onto your veil to stop it blowing away?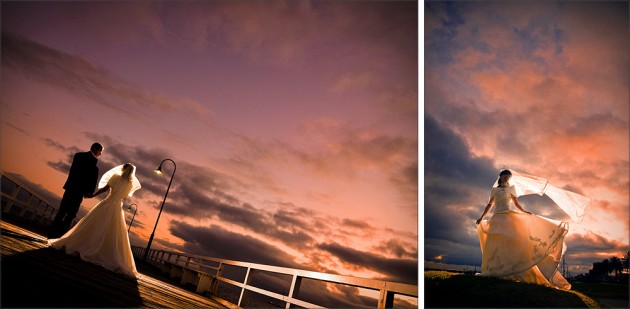 Billilla Mansion or Anzac House, or Town Halls
If the general area is inner East or South East, we often refer people to Billilla Mansion on Halifax Street, Brighton, or Kamesburgh Gardens with Anzac House in North Road, as our first choice of relatively sheltered garden ceremony locations that are inexpensive and have wet weather options. Both have extensive grounds, are easy to book and access and have beautiful grand old mansions with capacious porches.. think intimate ceremonies of fifty or so, or shelter for one hundred fifty at a very tight pinch. You could plan your ceremony for the steps, guests facing the facades, or elsewhere in the garden, your vows witnessed among beds of flowers and swathes of decorative foliage. Alternatively, if forgetting the garden aspects of affordable ceremony venues many Town Halls offer clients affordable, beautifully built traditional spaces; the most well known, The Melbourne Town Hall, is very popular and needs to be booked early, often suiting couples with interstate relatives staying within walking distance in the heart of Melbourne. The Fitzroy Town Hall and the South Melbourne Town Hall have suitable spaces for ceremonies; other such as the Stonnington City Centre (Malvern Town Hall) can be booked for receptions as well.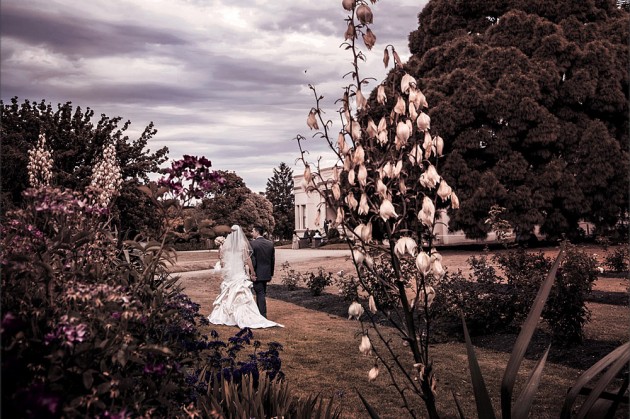 National Trust Properties
If your budget is higher, PLEASE consider the jewels of Melbourne's built heritage for your ceremony, and support the National Trust!
At Serendipity Photography we love, love, love Labassa, Montsalvat, Werribee Mansion, Rippon Lea, Billilla
.…. and really appreciate the efforts National Trust members have made over many years in preserving Melbourne's fine historic settings to provide beautiful locations for your wedding photography! (and for all the other right reasons too).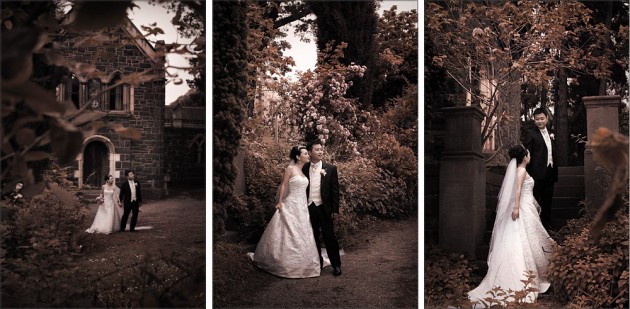 Montsalvat is chock full of exquisite nooks and crannies, with styling that ranges freely around Gothic revival with many French and Italian regional flavours added to a delectable mix. Who could look past the majesty and grandeur of Werribee Mansion (not to mention the staircase), and Labassa — another staircase — step right back in time to the golden(24ct acually) glories of the 80's and 90's — built and rebuilt to be the most elegant mansion in the South East. Rippon Lea will entice you with the best of Victorian polychrome brick and the Hollywood ballroom by the pool, be seen over endless lawns or linger by the lake.
Remember Serendipity is currently offering generous "reimbursement" to wedding clients who book National Trust venues for ceremonies or as locations to help motivate you to part with your hard earned cash and support the National Trust. We have a very special Labassa ceremony $1000 value "reimbursement" package. You will only be so grateful when you see how beautiful the settings in your wedding location pictures will look!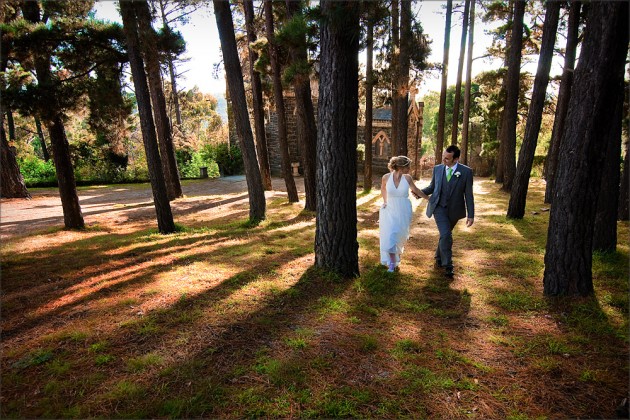 Estates, Wineries, and Reception Centres
Many ceremonies are held in the grounds of Reception Centres, think of the gardens at Brighton International, the exquisitely appointed Butleigh Wootton with both indoor and outdoor ceremony options. Treat yourself to the selection of photographs and a short history of the grand mansion on our linked pages: Butleigh Wootton– Kew or Butleigh Wootton– A History. Overnewton Castle, 15km out in Keilor, offers beautiful grounds and the splendour of a historic seat for those couples who wish to look to the west rather than the eastern suburbs.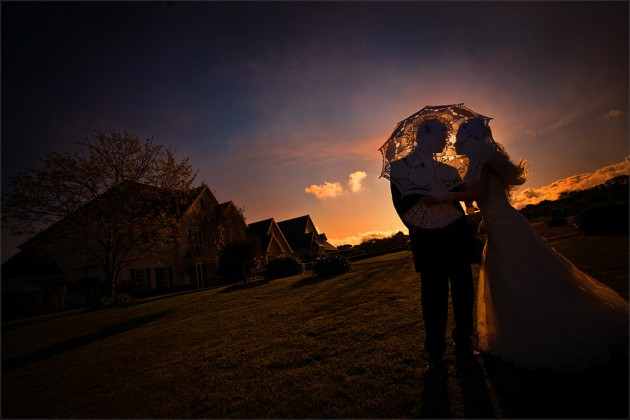 Churches and Religious Centres, and Historic Places
As occasion permits we are committed to bringing pictures and reports on as many ceremony venues as possible.. religious and historic places of all persuasions, old and new! For those who want a grand church, St Ignatius, St Peters in Toorak, St Paul's Cathedral and St Mary Star of the Sea, spring immediately to mind. Recently we have been privileged to shoot in a variety of temples, and we are looking forward to bringing your photographs from a ceremony in the State Library of Victoria in about six months. Located in the heart of Melbourne and often regarded as 'Australia's premier street', Collins Street is Melbourne's main street and features some of the country's finest Victorian era buildings, and  featuring large churches along its traditional façade, including: St Michael's Uniting Church, Scots' Presbyterian Church and Collins Street Baptist Church. Another alternative are Orthodox churches, like Sts Anargiri in Oakleigh, St Eustathious in South Melbourne and St Catherine's in East Malvern, bring colour and splendour to our albums, and many clients celebrate their cultures and traditions in the intimate spaces of their homes or in community spaces; creating altars, stages, podiums filled with flowers and precious vessels, rich cloths, traditional offerings wound with beautiful coloured threads, hand lettered marriage documents, a profusion of candles, fruit, icons, all set to the many sounds of our many cultures combining to join families and couples together in true Australian style!