Greek Orthodox Parish of the Transfiguration of our Lord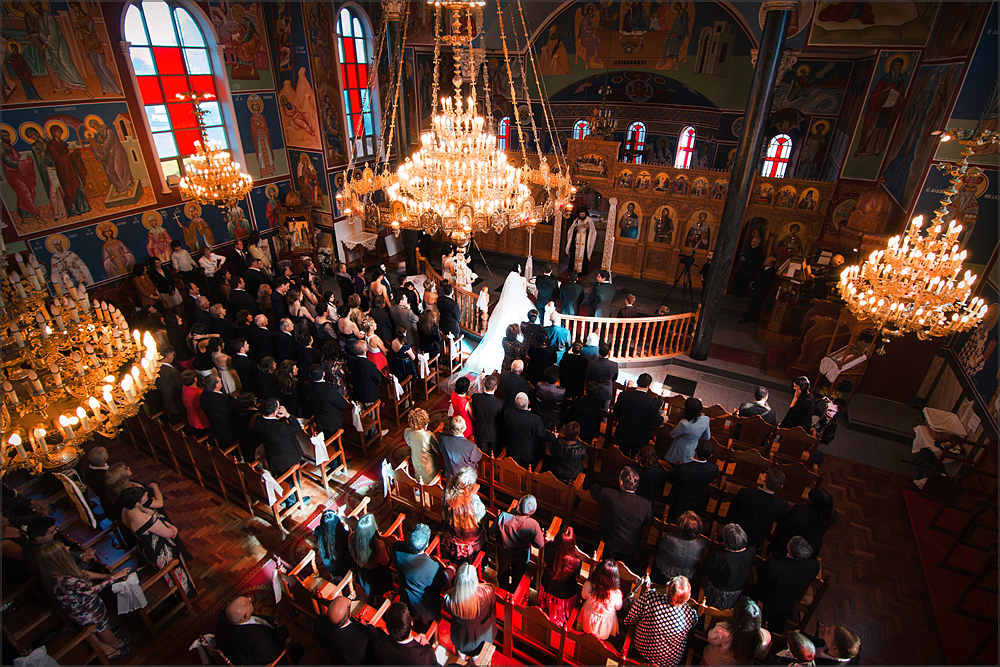 Located on the corner of Poplar Street and Myrtle Street, the Parish of the Transfiguration of our Lord is a stunning venue for a traditional Greek Orthodox wedding. We at Serendipity Photography were delighted with the bold sandstone façade and arching windows of this elegant church, which provide a striking backdrop for wedding photography before and after the ceremony.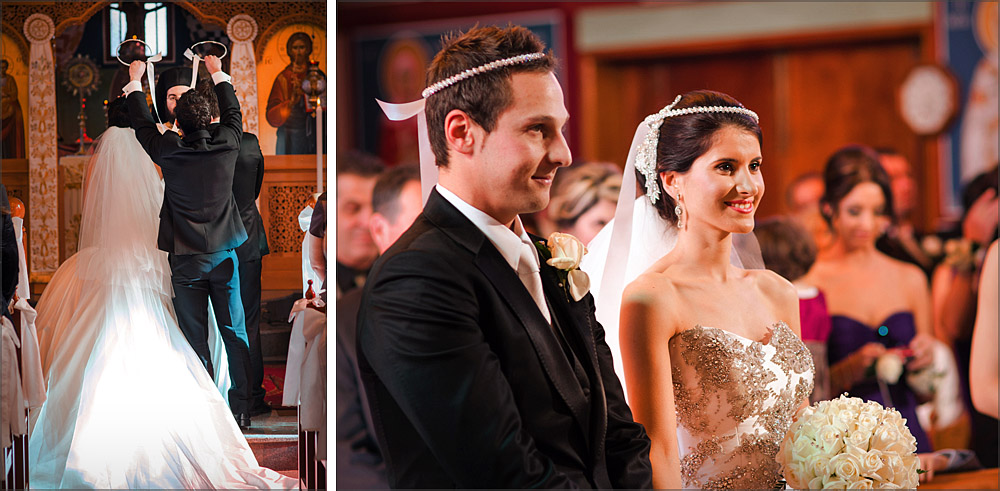 Of particular note is the spectacular interior, rich with lavish details. A gorgeous focal point are the tiered chandeliers, which cast a warm, golden light over the proceedings. The interior is covered with superbly carved and gilded wood moulding, particularly that framing the beautiful iconography. The hand painted saints and martyrs are arranged throughout the gilded interior, which complements the intricate vestments. At Serendipity Photography we admire the way the bold reds, golds, and blues of the iconography create a powerful backdrop to a classic ceremony.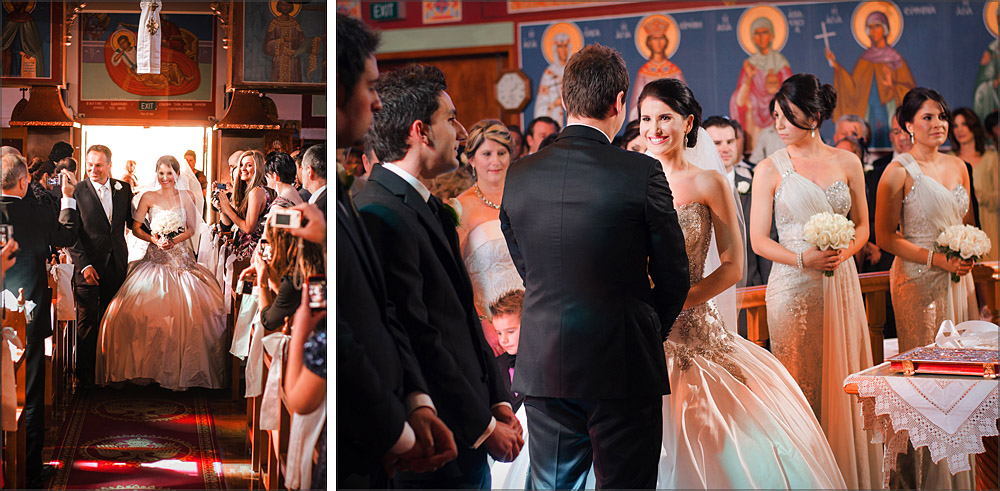 The traditional techniques used to paint icons are complex and time consuming. A series of base layers are laid down, then egg tempera paints, made from ground up minerals, naturally occurring pigments, and egg yolk, is painted into the complex and beautiful design. Gold leaf is often used, usually with twenty three karat gold. The laborious process adds to the dignified and moving imagery of the iconography. At Serendipity Photography we believe the vivid iconography creates a compelling interior setting for photographs of the ceremony.