Kamesburgh Gardens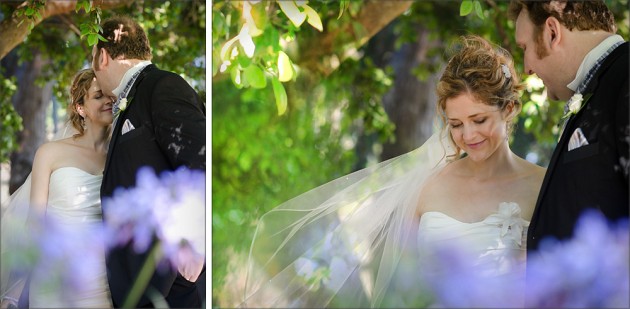 If you're after an exceptionally picturesque venue for an outdoor wedding ceremony or reception, (with the added attraction of a period mansion) you need look no further than the gorgeous Kamesburgh Gardens. Located at 78 North Road, Brighton, this distinguished Victorian mansion is one of Melbourne's most significant properties. Surrounded by lush gardens, Kamesburgh Mansion is architecturally influenced by Italianate style and grandeur. The finely designed formal garden is a classically elegant place to have your garden ceremony. This elegant sandstone mansion is one of Bayside's most sought after garden wedding locations.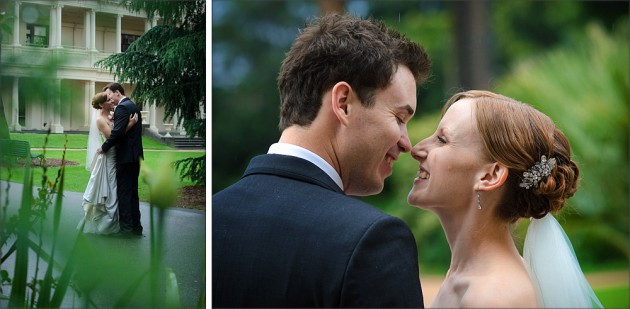 As you browse through our selection photographs taken at the gorgeous grounds of Kamesburgh Gardens, you might be interested to know a little about the history of its surrounding area.
Kamesburgh Gardens and mansion which dates back to 1873, was designed by architect Lloyd Tayler, and originally built for William Kerr Thompson who resided at the mansion until around 1886. Today the property is Heritage listed, and is also the site for ANZAC hostel. The rich history of the property and its status as a protected landmark mean that permission ought to be granted for the use of the patio area. Bayside council will happily provide information on special conditions.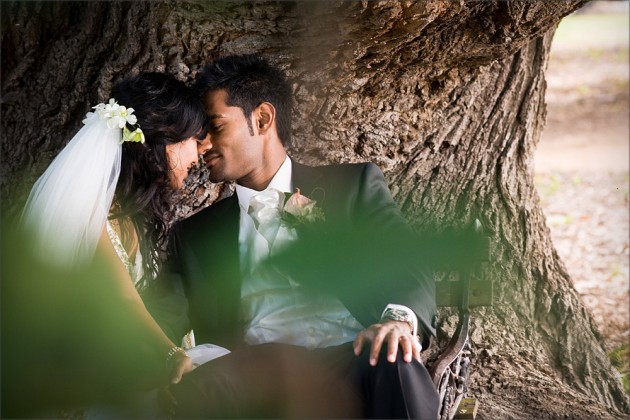 The well established grounds surrounding the mansion boasts details including a sweeping lawn, large Moreton Bay Fig, fountain, as well as a large variety of trees. The abundant shades of foliage provide wonderful features in a selection of photographs. The vibrant oranges and yellows elicited from the enormous flowers, and the many shades of green of the lush grass and flora, allow for a gorgeous variety of rich tones in alfresco photographs. The expansive grounds offer varied and picturesque opportunities for photos both during the ceremony and as a perfect backdrop for group photos.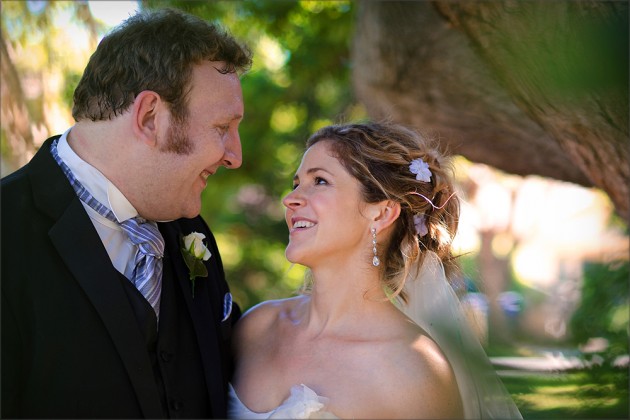 The well maintained white sandstone exterior of the mansion provides a striking backdrop to formal or more relaxed shots. The scale of the mansion means that its extraordinary beauty accommodates both picturesque vistas and enchanting close ups through the leafy foliage of Moreton Bay Figs. The lush green grass, and landscaped garden set off gorgeous tones in every picture. The unique setting and myriad of details present at Kamesburgh Gardens, when coupled with the expertise and artistry of the photographers at Serendipity, allow every special moment of your day to be captured in exquisite detail and variation.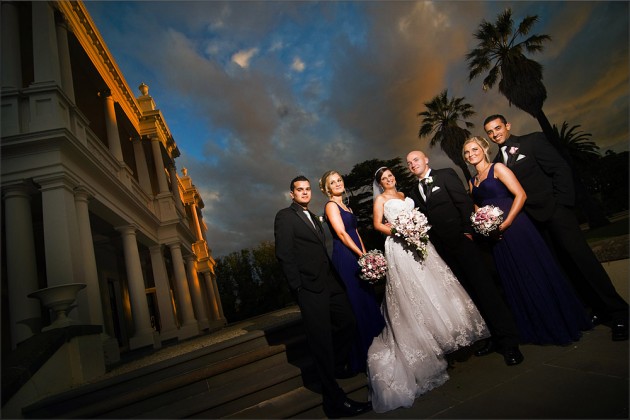 At Serendipity Photography we highly recommend this venue as a unique location for beautiful outdoor ceremonies. The features at Kamesburgh Gardens are heightened during the warmer months, ranging from the pastel shades and blossoms that abound in Spring and early Summer, to the rustic oranges, and vibrant greens of late Summer and early Autumn. Have a look at our accompanying page on ceremonies at Kamesburgh Gardens for some added inspiration towards planning your big day.