Our Lady of Victories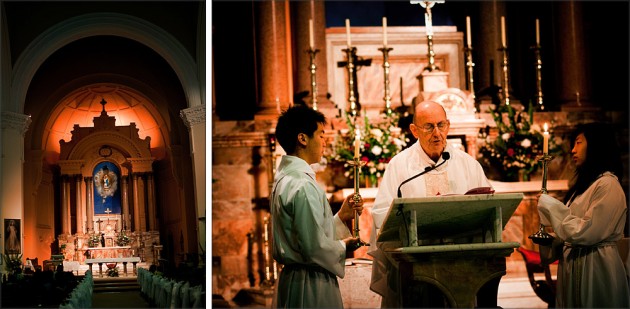 The beautiful Our Lady of Victories church in Melbourne's East boasts a unique combination of rich history, stunning architecture and ornate interior décor, rendering it an enchanting setting for traditional wedding ceremonies. Serendipity Photography have been fortunate to capture an inspiring selection of wedding day events at this elegant church.

History
Plans for the Our Lady of Victories were evoked as early as 1853, making it one of the pioneering parishes in Melbourne. After the Camberwell site was granted to the Archdiocese in 1859, plans developed and construction quickly went underway. The Foundation Stone was laid on 25th May 1913, the unveiling was attended by over by 45,000 loyal community members. A few short years later the church was completed and on the 6th of October 1918 Reverend Daniel Mannix officially opened the new parish to an audience of 80,000! Over the next century intricate details such as the grand organ, hand carved statue of Mary (the parishes namesake) and sacred shrine were thoughtfully added and today the church provides an elegant and tranquil setting for formal ceremonies, as well as being rich in photographic backdrops.